A woman who was unable to see her mum at her care home for nearly a year said residents were "stuck in tiny rooms like prisoners".
Cathie Russell, from Glasgow, was unable to visit her mum Rose indoors or hold her hand until March 9, 2021.
Just a few months later, Rose died aged 89.
Cathie, a co-founder of the Care Home Relatives Group, is to provide an impact statement to the Scottish Covid inquiry in Edinburgh on Friday.
She told STV News: "She was a fantastic mum. I feel bad that I missed out on her last birthday, her last Christmas. For nine months of the last year of her life, I wasn't allowed anywhere near her.
"They [care home staff and public health] treated us like someone they see two, three times a year, not the same as someone who is a huge part your life.
"To take that away from people was a big mistake. I think they got it wrong."
Throughout both lockdowns, Cathie and other relatives came together to campaign to see their loved ones properly again.
She said: "When students went back, our loved ones were imprisoned since March. They weren't allowed to put their face out the door.
"I was locked out on March 17 and the first indoor visit was March 9 the following year. I put my mum back in there and I had no idea if I would ever see her again. It was brutal.
"I thought 'this can't be right'. This felt wrong to me.
"My mum seemed to be coping well but I wasn't. I was howling every night for months. But having the group, I settled down and got in touch with a lot of people."
Cathie has backed calls for Anne's Law, which would allow family members to be recognised as carers in a bid to end the "preventable heartache" of being separated from loved ones in care homes.
"We are determined to get Anne's Law, so if any of us need to go into care in future, that this won't happen to them again," Cathie said.
'I'd missed being with my mum by seconds'
Anne's Law is named after Natasha Hamilton's mother, Anne Duke.
The campaign is designed to ensure one family member can be granted access to care homes regardless of lockdown rules.
Ms Hamilton told the inquiry how she arrived seconds too late to bid a final farewell to her mum, as she had to wait for the results of a Covid test then "wait her turn" to visit her.
She said her mum Anne's life was "torn to shreds" due to visiting rules.
Ms Hamilton said: "I was up in my in-laws' house because I wasn't able to enter the care home until a certain point.
"I had to take a PCR Covid test and I got to my mum's room, I opened the door and my dad was frantic and I looked at my sister and my sister just nodded at me, and I'd missed being with my mum by seconds because we had to stagger who was coming into the care home."
New standards were introduced last year allowing designated friends or family members of care home residents to enjoy the same access rights to facilities as staff, however Ms Hamilton said more still needs to be done and she is continuing with her campaign.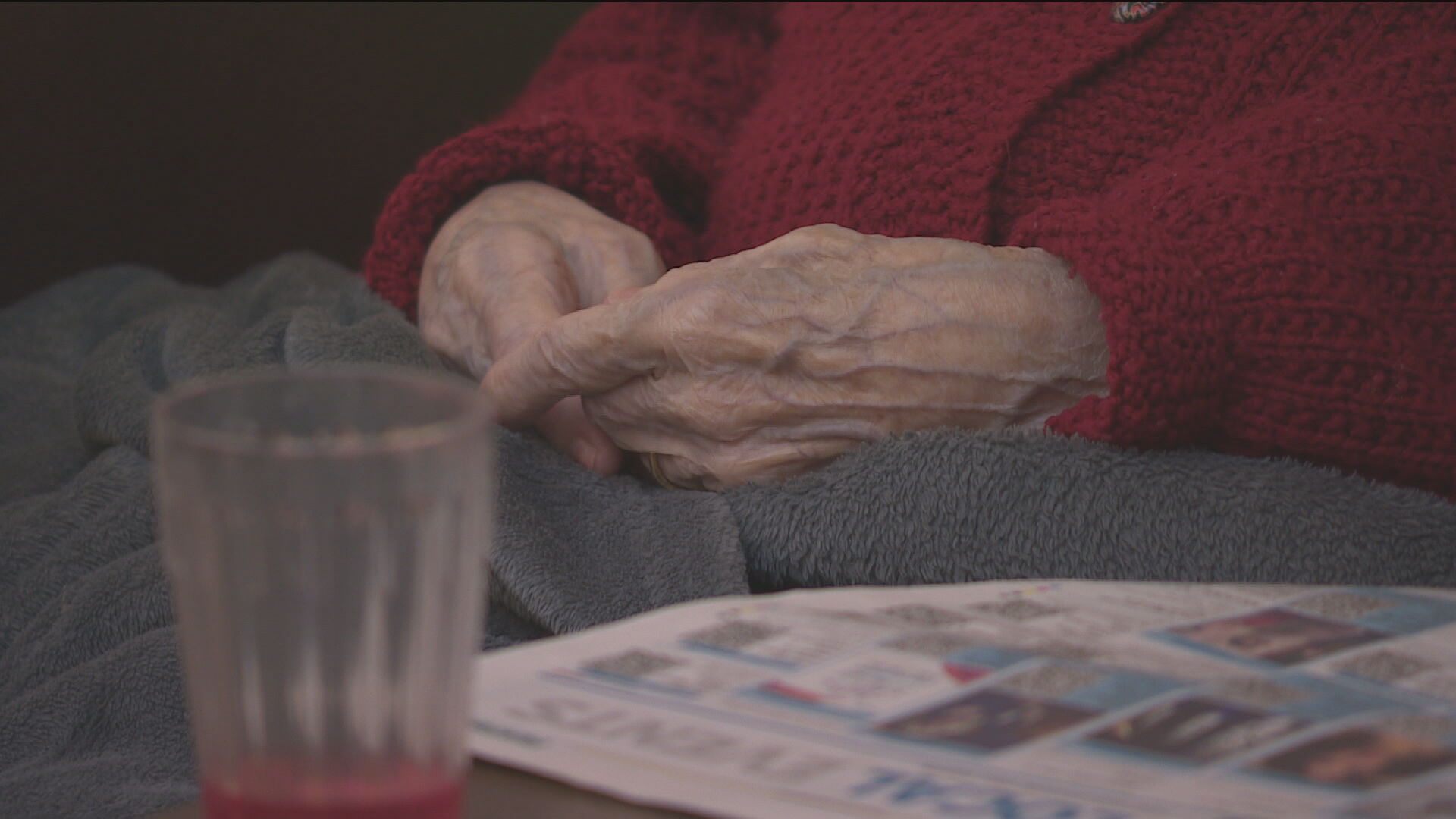 'Stuck in tiny rooms like prisoners'
Cathie said Covid visiting restrictions severely impacted care home residents and their families.
"People in care homes were treated totally differently than people in society," she said.
"A lot of people went downhill cognitively, especially those with dementia. When relatives got in there to see, loved ones didn't know them anymore.
"I think of all the husbands and wives and all the people suffering from it. I don't think they will ever get over it.
"I'm trying to find out why they thought that was the right decision. We were making these calls from day one.
"Even the second lockdown – by that stage in the game it was criminal to do that to them. Stuck in tiny rooms like prisoners.
"Our big fight all along has been to recognise when someone goes into a care home it doesn't mean they are not loved. Relatives are an important part of their lives."
The inquiry, taking place before Lord Brailsford in Edinburgh, continues.
STV News is now on WhatsApp
Get all the latest news from around the country
Follow STV News
Follow STV News on WhatsApp
Scan the QR code on your mobile device for all the latest news from around the country