Child migration from Scotland was a "shameful chapter" in the UK's history which saw children physically, sexually and emotionally abused, an inquiry has found.
Children endured the "demolition of their pre-existing selves" when they arrived at their destinations and many were exploited, with some being used as slave labour, Lady Smith, chairwoman of the Scottish Child Abuse Inquiry (SCAI) said.
On Tuesday, she published the first volume of her findings relating to the migration of children from Scotland, which covers the histories of former child migrants who provided evidence to the inquiry, or whose family members provided evidence.
From the latter part of the 19th century until well into the second half of the 20th century, many thousands of children were sent away from Scotland, mainly to Canada and Australia.
Forty-five individuals came forward to tell the inquiry about their experiences as child migrants who were sent from Scotland, or as relatives of former child migrants.
Lady Smith said: "Although decades have passed since the last shipload of child migrants left our shores, and though apologies have been made, families reunited, and public inquiries conducted in other jurisdictions to examine what happened to their children, it is important to listen to, and understand what happened to, all child migrants including those from Scotland.
"I am satisfied the child migration system was abusive and it resulted in many children being abused.
"Abuse began at the outset, unacceptable practices being inherent in the systems and procedures applied at the stages of selecting children and making arrangements for their migration.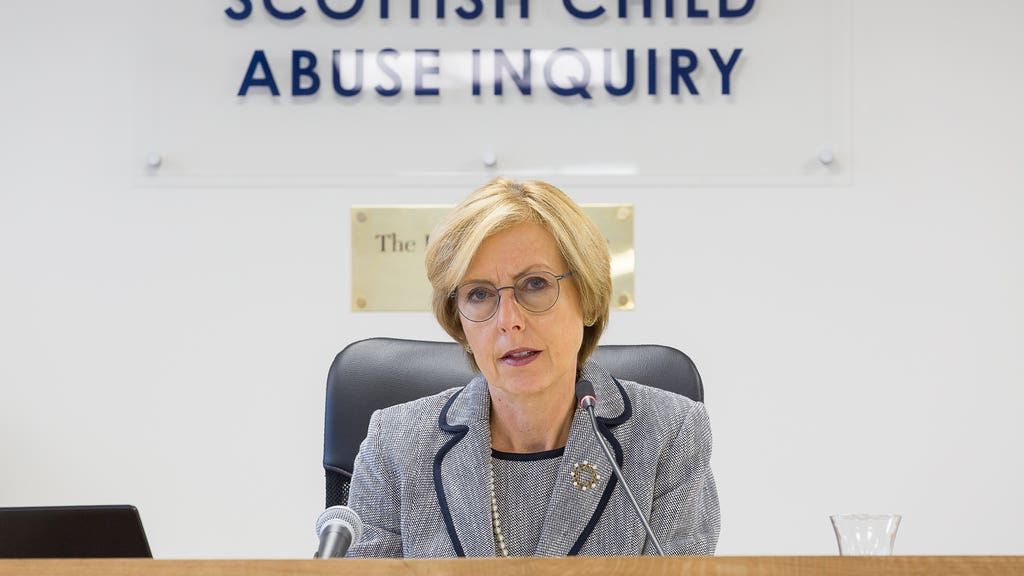 "It continued in receiving countries and institutions, where children were exposed to harsh and neglectful conditions, used as slave labour, and were physically, emotionally, and sexually abused by individuals who owed a duty of care to them."
Lady Smith found that children were sexually abused, including by men in holy orders, with some being abused in the most appalling and harmful manner.
The inquiry also found that some children were sexually abused by members of a paedophile ring.
In some cases, girls had to assist in caring for the elderly, including elderly men suffering from senile dementia, and had to wash their soiled sheets and prepare dead bodies for burial.
Examples of the physical abuse suffered included brutal beatings on heads and bodies with belts, straps, and other implements, such as reinforced straps and canes, pieces of timber, fists, and feet, some of which was described as sadistic.
The inquiry found that children were depersonalised when they arrived as their possessions were taken away, girls' long hair was shaved off and, in some cases, names were changed.
Lady Smith said: "What they were, in fact, faced with on arrival at their destinations was the demolition of their pre-existing selves.
"Nothing belonged to them anymore, not even the little suitcases and clothing they'd been given to have in their new lives.
"Strangers took away their clothes, their shoes, their hair and even, in some cases, their names."
She added: "These children were vulnerable. They were literally innocents abroad but their innocence wasn't protected.
"On the contrary, their vulnerabilities were exploited."
The inquiry also found that some parents who followed their children abroad were not allowed to remove their children from institutional care.
Canada received the majority of child migrants, with an estimated 80,000 children dispatched from the UK to Canada by 1920.
Despite contemporary reports that exposed the failings and abuse in the practice of child migration to Canada, children continued to be migrated there until 1948.
After the Second World War, Australia became the most popular destination for child migration, and between 1912 and 1970 about 7,000 children were migrated from the UK to Australia.
Lady Smith said: "The migration of children from the UK is now rightly regarded as a shameful chapter in our history."
Volume two of her findings, which will be published soon, considers the history, policy, and practices of child migration, with a focus on the Scottish context.
The inquiry, which aims to raise public awareness of the abuse of children in care, is considering evidence up to December 17 2014, and which is within the living memory of any person who suffered abuse.