Care providers fear they are on the brink of collapse because permanent staff are leaving en masse for better pay and more flexibility with agencies.
Earlier this year, STV News revealed one home in Ayr was paying £9,000 for a single agency nurse.
Now, providers say the number of staff being lost to agencies is becoming unsustainable.
They are calling for more investment from the Scottish Government – which has delayed plans for a new National Care Service – so they can increase wages and retain nurses.
Alyson Vale, director of Abbotsford Care, said: "We're seeing a depletion of the workforce into a temporary working environment that is not backfilled.
"We're losing people all the time. If a nurse wants to come and work with us permanently, we have to pay £10,000 to take them off the agency's books.
"But if agencies take our staff, they pay us nothing. What happens then is we're losing our workforce with no backfill and no support into the longevity and sustainability of the sector.
"We'd love to pay our staff more, but our salaries are dictated by the Scottish Government, who are passing it onto [councils association] COSLA.
"We need increased investment from the Scottish Government and local authorities to be able to pay for the care that's required."
Wages demand
The GMB Union estimates there's more than 17,000 social care vacancies in Scotland.
Scottish Care is calling on the Government to raise the minimum hourly wage for adult social care workers from £10.90 to £12.
The body which represents providers said the current pay offer would leave an "unacceptable" 20% gap in wages between frontline workers in the NHS and social care.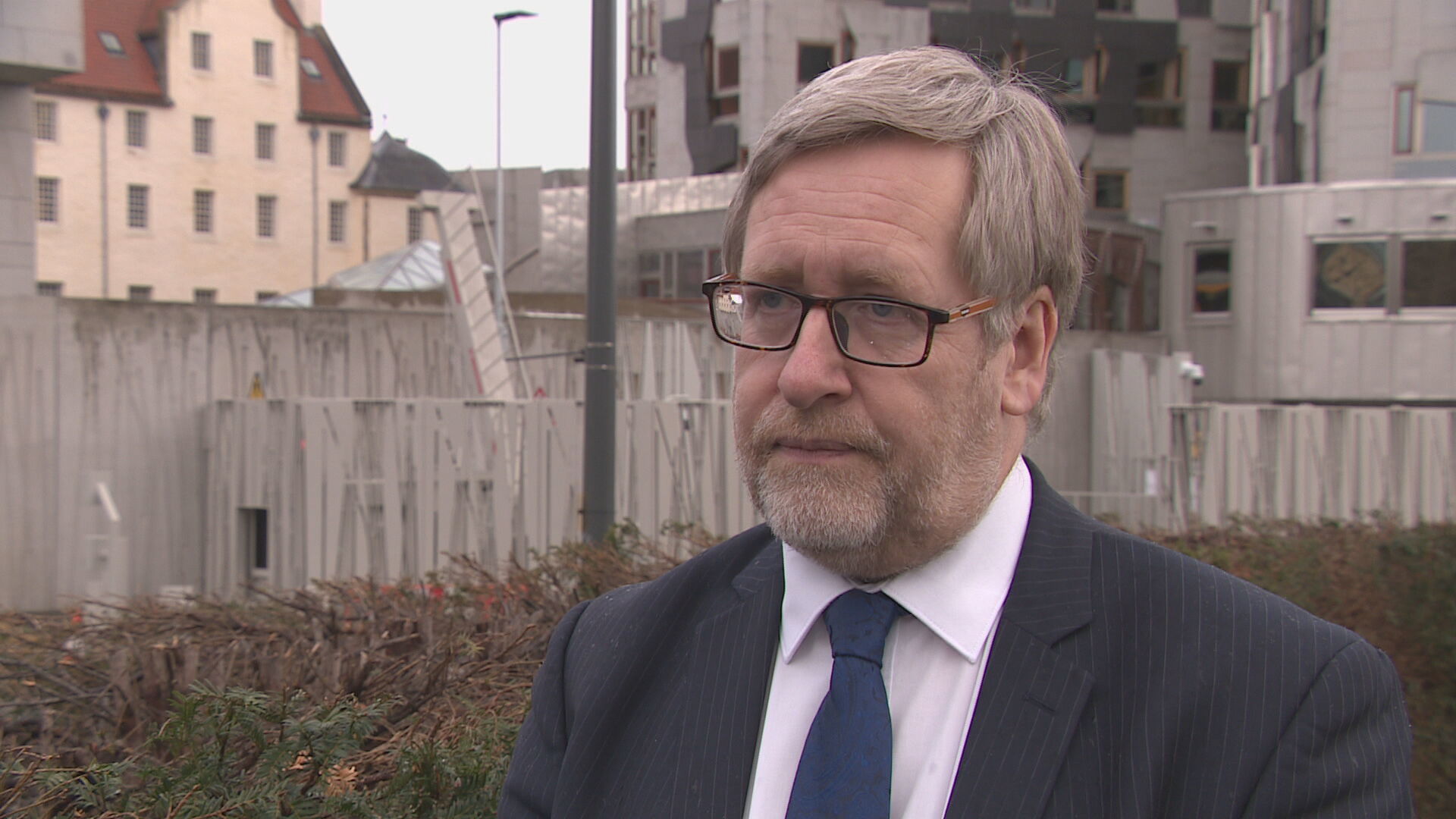 It said three-quarters of care-at-home providers were handing back packages to councils because they cannot afford to recruit agency staff.
Dr Donald Macaskill, CEO of Scottish Care, said: "Agencies are a manifestation of a deeper issue. The care homes which have to use agency staff are being crippled by the additional expense.
"Agencies are a solution in the short term, but we need a significant government intervention to save the social care sector in Scotland."
'Not holding clients to ransom'
One of the UK's biggest agencies, Search Consultancy, defended recruiters, saying they're filling a gap in the workforce and have seen demand increase ten-fold in recent months.
"You can't tar all agencies with the same brush," said Craig McEwan, associate director of healthcare for Search Consultancy.
"We're not here to hold clients to ransom, we're here to supplement that shortage in staff that they have. And making sure we give them the right people.
"I would rather have one hour of good care than 100 hours of bad care just to chase what people perceive to be that 'money'.
"The most important person is the resident here we are looking after."
He accepted, however, that the recent explosion in the number of new agencies was a cause for concern.
"There's lots of need out there," he said. "And there's a need for the Care Inspectorate to step in and look at how they can moderate that in terms of who's coming through."
'Love for job is back'
One of their newest hires, Karen McGuffie, has just left her job as a care home manager.
She told STV News she now works far fewer hours as an agency nurse and leads a far less stressful life, all while taking home a similar rate of pay.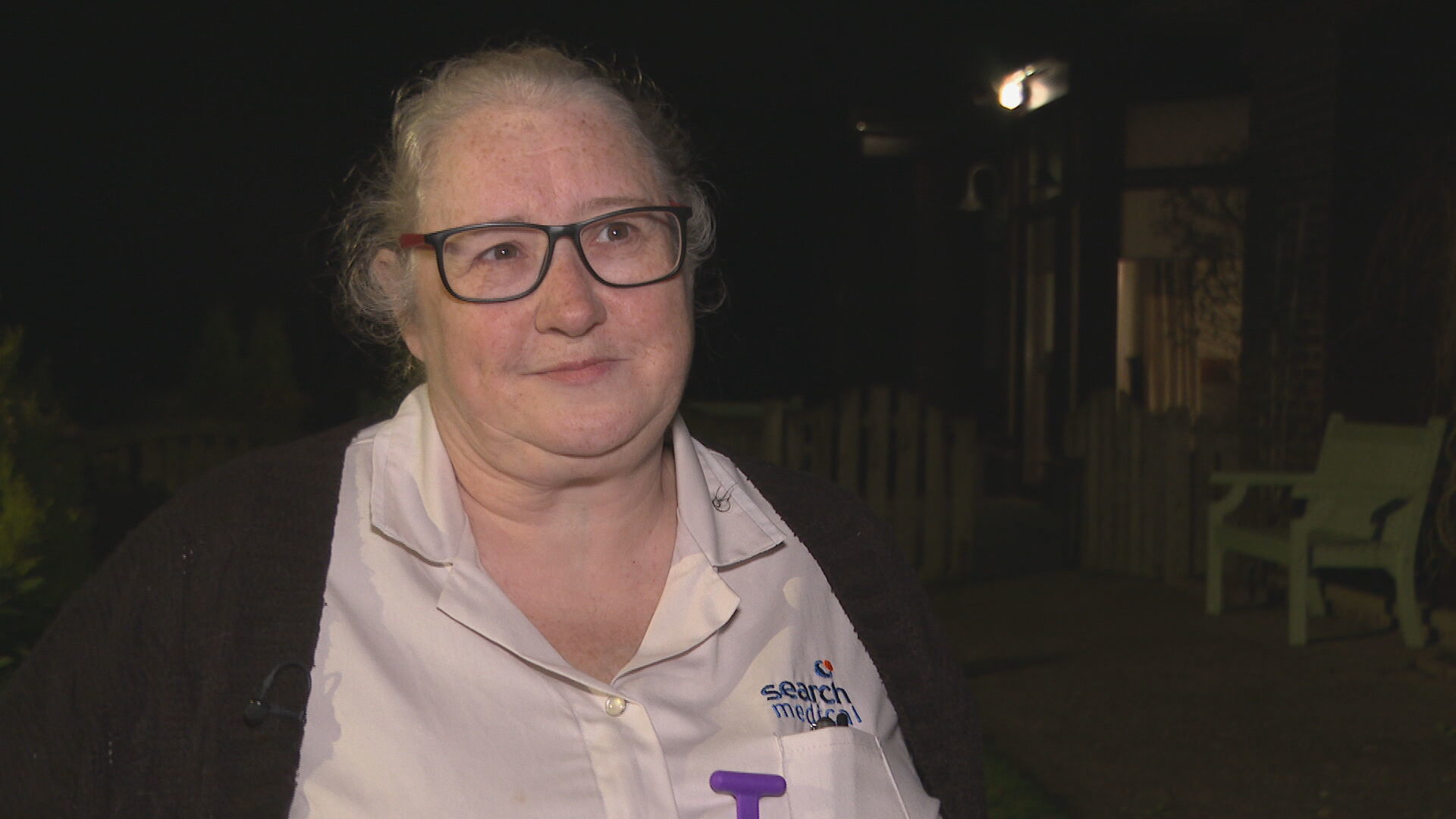 "I just got to the stage where stress, pressure and family life was being affected and I decided to go for agency," she said. "But I know girls who do agency work to top up their income.
"I feel like I've got a love back for the job I started off in 20 years ago in care homes."
'Triple whammy'
The Scottish Government said social care had been affected by a "triple whammy of Brexit, the pandemic, and rising costs".
Social Care minister Kevin Stewart said: "Extra Scottish Government funding has already helped deliver two pay rises for staff in two years and we are currently working on improved terms and conditions, such as sick pay and maternity/paternity pay.
"I am grateful to all the staff and partners like Scottish Care who have been working with us to look at solutions."
STV News is now on WhatsApp
Get all the latest news from around the country
Follow STV News
Follow STV News on WhatsApp
Scan the QR code on your mobile device for all the latest news from around the country