A new campaign has been launched urging people across Scotland to have open conversations about suicide.
The Scottish Association for Mental Health (SAMH) campaign is seeking to break down barriers on the issue.
It aims to empower people to ask the question of others; 'Are you thinking about suicide?'.
The charity indicates that asking a person that question could help save their life.
Research by SAMH found that although 64% of people say they are comfortable talking about suicide generally, only 41% said they'd feel comfortable asking someone they know if they are feeling suicidal.
The campaign has been shaped by people who have been affected by suicide.
Campaign adverts will appear on social media, on podcasts and on television, including on STV.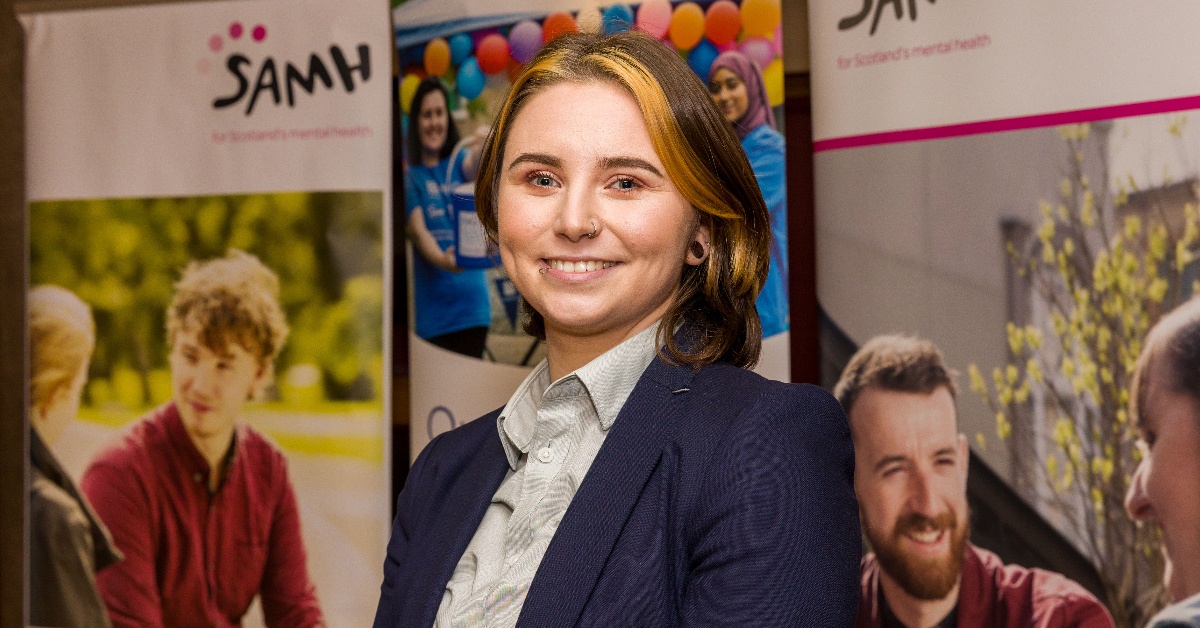 Kira, 22, who lives in Glasgow, has experience of living with suicidal thoughts.
"There's a lot of stigma around the word suicide, but I feel if someone was to ask me, I'd have a lot of respect for someone actually using that word instead of beating around the bush," she said.
"If you've got the bravery to say to someone 'are you thinking about suicide?' That's a big thing.
"That's a lot of bravery on their end as well as on the recipient's end.
"Things are better out than in. When you actually sit down and chat to someone, even if you need a wee cry, you always feel a bit better. It's like a weight lifted off your shoulders."
Kira gave her advice on how to address the topic.
"You can start by writing any questions or hesitations down then go over them while you're building up the courage to talk in person," she said.
"There are so many ways that you can address it without being up in someone's face asking all these questions. I think preparing for a conversation like that is very important."
Billy Watson, chief executive at SAMH, said the campaign is the next step on suicide prevention.
"SAMH has a longstanding commitment to suicide prevention and it is our ambition to play our part in saving lives from being lose to suicide," he said.
"Our suicide prevention work is one of the biggest motivations to become a SAMH supporter and we are committed to increase our investment in this area.
"The Ask About Suicide campaign is the next step in delivering on this strategy."
Watson explained that those impacted by suicide set out the importance of asking the question.
He said: "This campaign has been created alongside people like Kira, with the goal of de-stigmatising direct conversations about suicide and empowering anyone to ask the question that might help save a life.
"In helping us to develop this campaign, people who have been affected by suicide tell us this is the most important question you can ask."
STV News is now on WhatsApp
Get all the latest news from around the country
Follow STV News
Follow STV News on WhatsApp
Scan the QR code on your mobile device for all the latest news from around the country