A rally has been held in Glasgow in support of the people of Afghanistan following the collapse of its government.
Members of the public and politicians gathered in George Square on Saturday to show their solidarity with Afghanis, thousands of whom have had to flee fearing for their lives under the Taliban.
Abdul Bostani, director of Glasgow Afghan United, said people in Scotland with families in Afghanistan are living in fear for the safety of their loved ones.
"I am so worried, I cannot put it in words, during the night you cannot sleep," he told STV News.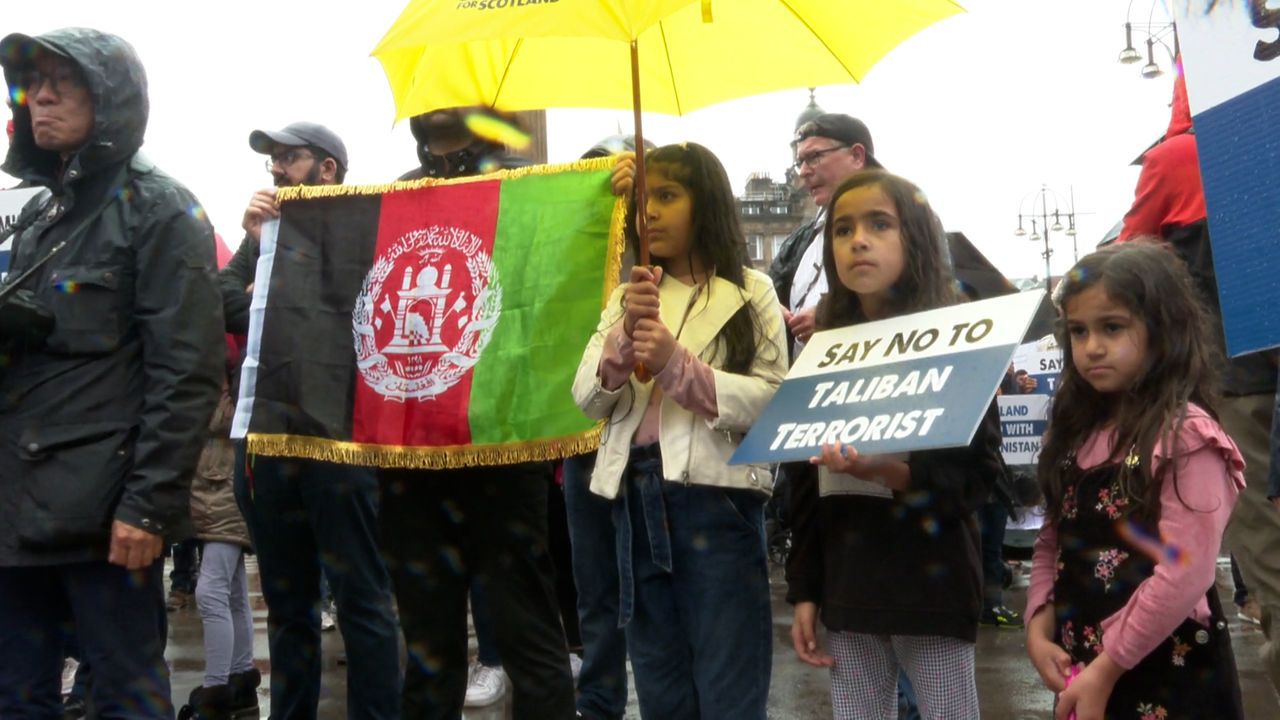 "We always think about them and we cannot predict. They are a minute away from death, it's as clear as that. They should not be in this type of position at all."
Mr Bostani said the UK had to take more refugees and allow the mothers, fathers, sisters, brothers and children over the age of 18 of those already in the UK to come.
He said: "Looking at the current situation in Afghanistan, a lot of people have put their lives at risk to work with the international community to pursue their mission in Afghanistan. Right now the international response has been so poor.
"I expected the British government at least to honour 35,000 Afghan refugees here.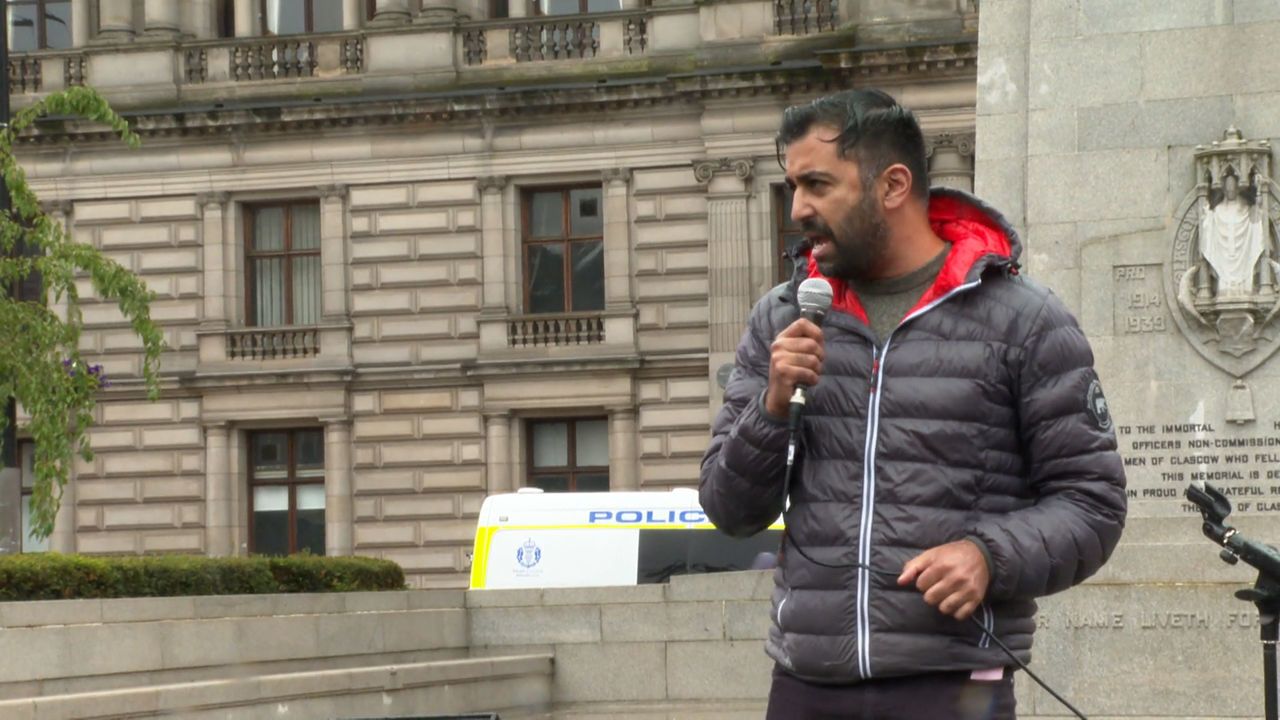 "Although I welcome the 20,000, I cannot see any individual to live in the fear, difficulties and trauma that they are living every day in Kabul and across Afghanistan."
Dominic Raab, the UK foreign secretary, has been criticised for his handling of the crisis.
Raab was reportedly "unavailable" when officials in the foreign office suggested he "urgently" call Afghan foreign minister Hanif Atmar on Friday, two days before the Taliban took Kabul.
Scottish health secretary Humza Yousaf, Labour MSP Paul Sweeney and Glasgow City Council leader Susan Aitken spoke to the crowd.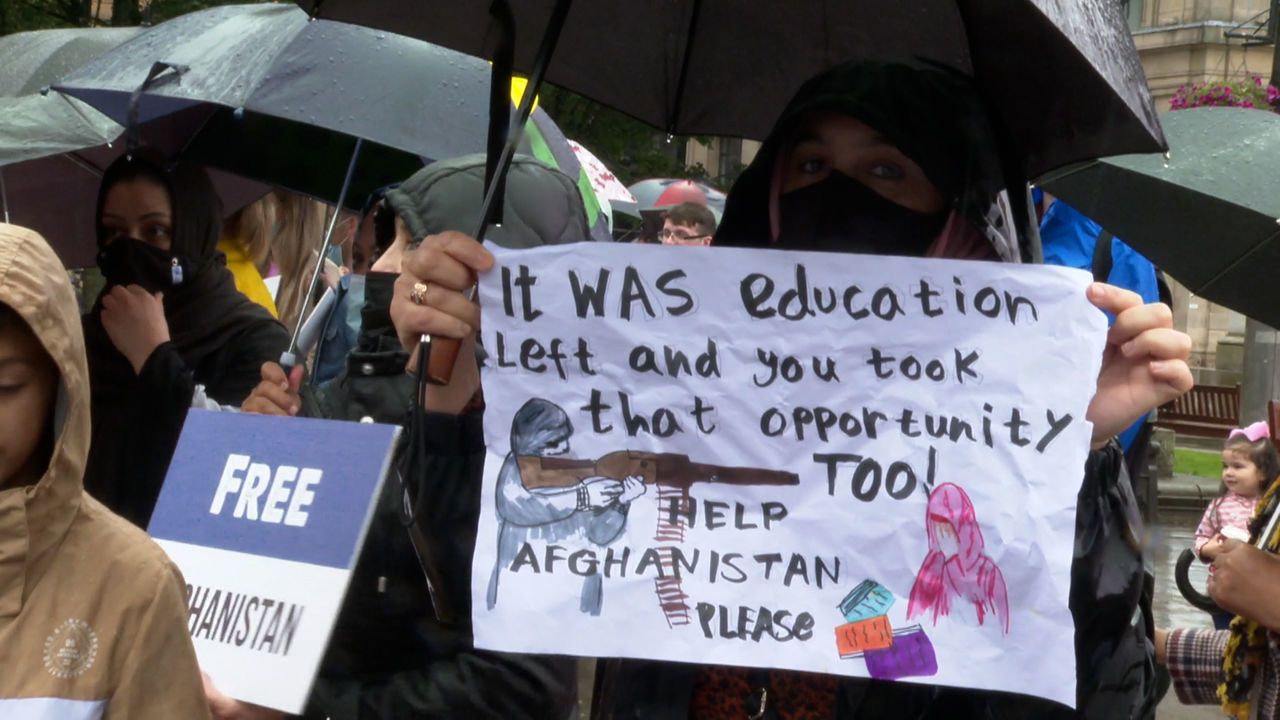 Speaking at the rally in Glasgow, Yousaf accused Raab of being "more occupied with having pina coladas by the pool as opposed to picking up the phone to help Afghan interpreters who helped our soldiers there in Afghanistan".
The Prime Minister said he had full confidence in the foreign secretary.
He said: "I can tell you that the whole of the government has been working virtually around the clock to do what we can to sort it out, to deal with a situation that has been long in gestation and to make sure we get as many people back as possible."