By Gordon Chree & Jenness Mitchell
Scots being allowed to go on holiday abroad and the Eat Out to Help Out scheme dented progress made last summer in the fight against coronavirus, a public health expert has said.
Linda Bauld, professor of public health at Edinburgh University, said the new variant of Covid-19 had "thrown a spanner in the works" and a return to normality may not be on the cards this year.
She told STV News: "This sounds difficult but I don't think we're going to return to what we had in 2019 during the year 2021, quite honestly.
"It's not going to be exactly the same. I think it's going to take longer than that."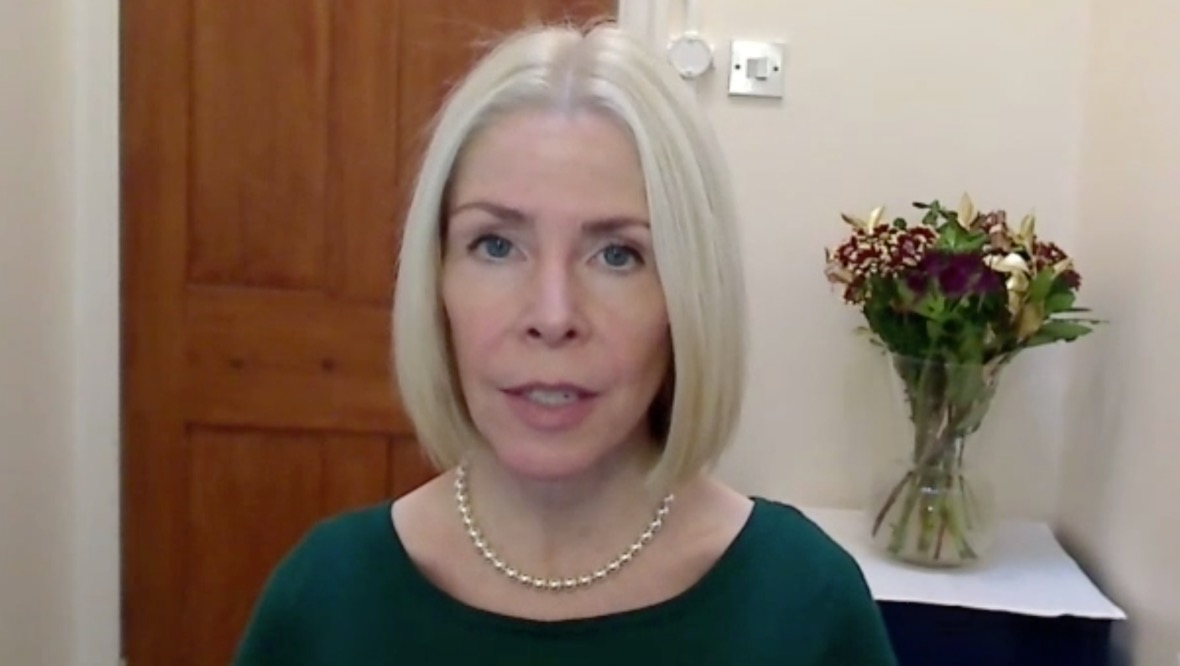 Speaking about the new lockdown restrictions put in place across mainland Scotland and Skye, Professor Bauld said there had been a "failure of policy response" across the UK.
She said: "I think that it's clearly the case that some people, given the length of time this has gone on, haven't complied with guidance.
"But I don't think that the Scottish population, or indeed the UK population, are more rule breaking than populations in other countries which have done better."
Professor Bauld said lessons were to be learned from how the UK responded at the beginning of the pandemic.
She highlighted failures early on around testing and contact tracing, as well as challenges for those having to self-isolate.
The professor also said international travel allowed "more of the virus" to come into Scotland.
Professor Bauld said: "These are all things that other countries have done better than we have despite governments trying their best here in the UK, because you can see that other European countries have faced similar challenges to us."
She said Scotland had made "real progress" due to the measures put in place, but it all "went wrong after the summer".
The professor said Scotland had failed to ban travel into the country from other parts of the UK where there were much higher levels of infection.
Speaking about international travel, she added: "People were not prevented, and I know it sounds horrible to say this, from going to Spain and other places on holiday and bringing the virus back into the country.
"And we know that people didn't quarantine in the way that they were supposed to and there was poor follow-up with that.
"So, those were really, really missed opportunities in the summer."
The professor also highlighted how the UK Government urged Britons to take part in its Eat Out to Help Out scheme during August. That gave diners discounted food in restaurants across the country.
She said: "And so as a result, I think, some of the progress we made was lost and then we got into a position where we had rising infection rates again and we maybe didn't recognise quickly enough how rapidly that could escalate into quite a serious situation."
The impact of the relaxation of the restrictions over Christmas is yet to be determined.
Up to three households in Scotland were initially allowed to gather indoors between December 23 and 27.
However, the First Minister later announced that the five-day window was being reduced to Christmas Day only.
Professor Bauld said: "A day was better than five days, but it was really tough for the public.
"But to be fair to governments – and this is a really important point – this new variant has completely thrown a spanner in the works, and you can see that scientifically.
"From all the data I've seen it is more transmissible, it's a real concern, internationally lots of questions being asked."
The professor said the relaxation of the rules would most likely lead to increased cases, however the new variant has "really accelerated a problem we were already beginning to experience and now is much worse".
At the Scottish Government's briefing on Tuesday, Nicola Sturgeon announced that a further 11 people had died in Scotland after being diagnosed with coronavirus.
Total confirmed cases has risen to 139,027 – a jump of 2529 in the past 24 hours.
The First Minister revealed that an analysis of samples showed that the variant was responsible for around 50% of new cases across the country.
According to NHS boards across Scotland, 1347 people are currently in hospital with confirmed or suspected Covid-19. Out of those, 93 patients are in intensive care.
Despite the new strain, Professor Bauld said she was more optimistic in the fight against the deadly virus due to the vaccines available.
She also noted that fewer people were dying prematurely from Covid due to the treatments available and medics' growing knowledge and ability to deal with the virus.
Professor Bauld said: "We're not going to see deaths, I hope, on the scale that we did in March or April or May."
The professor said the vaccine offered a route map out of the pandemic, however said a framework and timetable needed to be published.
She said: "It's a huge logistical task and like any system being set up from almost scratch, things can go wrong. So let's keep a watchful eye on that."
The professor said administering the vaccine should be the number one priority, however she acknowledged that Scots will most likely be living alongside the virus potentially indefinitely as it hopefully becomes endemic.
She said cancer screening and treatments should not be paused, and the likes of contact tracing should not be "put in a cupboard somewhere".
Professor Bauld said: "We need a functioning system which will keep running because we're going to keep having outbreaks, even if they're only imported from overseas because you can't vaccinate the world quickly."
Speaking positively about the long-term, the professor said the pandemic offers a chance to change the way we live.
She said: "In thinking about how we might not get back to exactly normal, the way it was before, by the end of 2021, some of the things we change might be things we should have changed anyway.
"So really asking questions about unnecessary travel, working smarter in different ways, using technology more in a way that benefits all sections of society – those are things we might want to maintain."
The professor also said face masks could be worn during bouts of flu.
She added: "So there could be changes which we didn't expect that we would actually embrace for the longer-term, but it might not be a bad thing if we do."