Across the country, people had a chance to witness the Northern Lights after the phenomenon was visible even in the south of Scotland.
Wednesday night saw high solar activity meaning in places with clear skies the Aurora Borealis could be seen and captured on camera.
Just north of Glasgow, the Aurora turned the sky green above Loch Lomond.
Claire Allison in Ayr, South Ayrshire, spotted the "stunning show" with the lights dancing around the sky from the beach.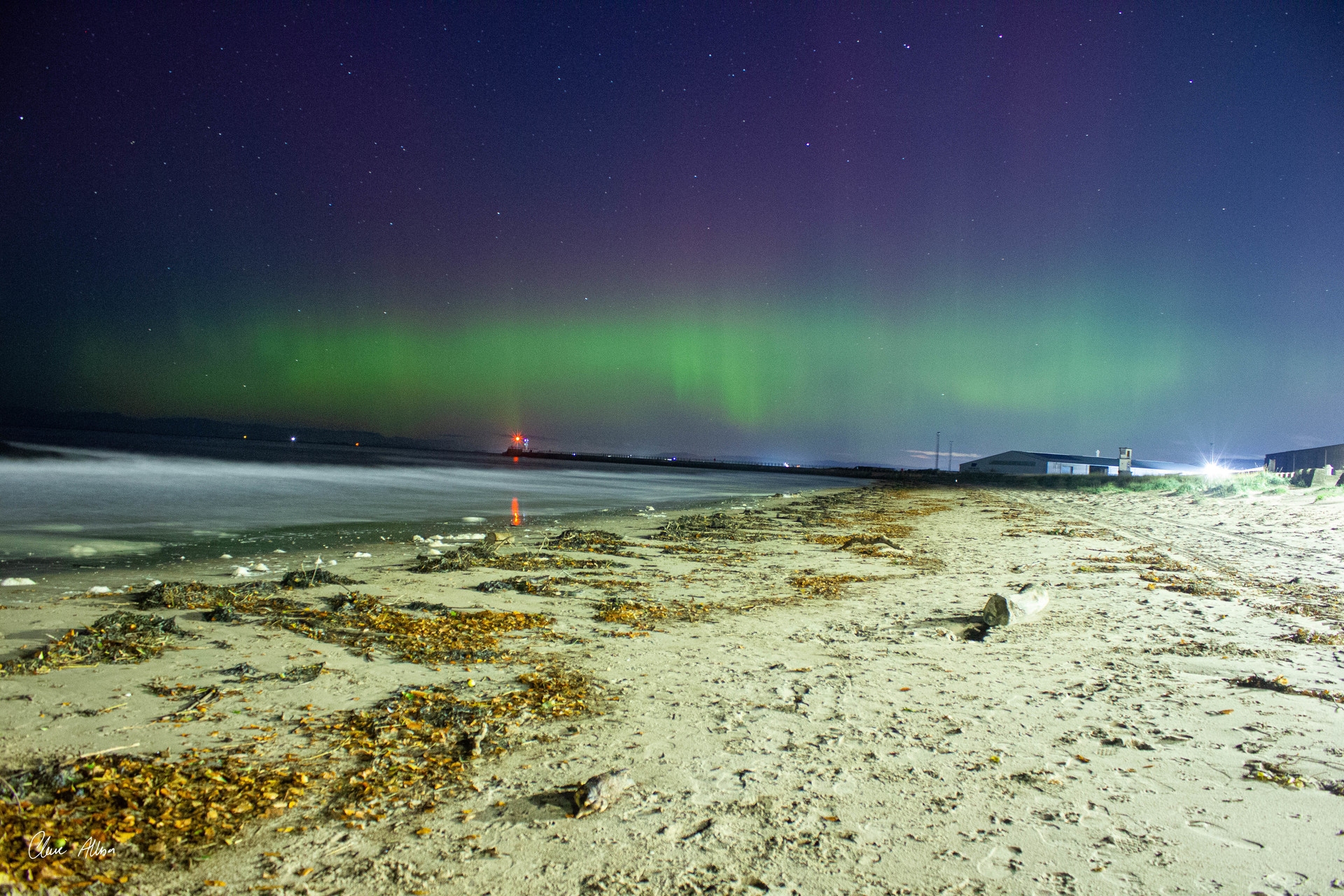 Billy Stitchell on Islay joked there was no need to catch a flight to Iceland as he was treated to a spectacular display with the red and green-coloured lights filling up his view.
STV meteorologist Sean Batty has been lucky enough to see the phenomenon in all its glory in Iceland and Tromso in northern Norway.
"For so many, seeing the Northern Lights is high on their bucket list, and head for the dark countryside during raised aurora levels, which was the case last night," he said.
On Wednesday night, the Kp Index, a measure of Aurora levels and how far south they will be visible, hit level seven.
At zero, the measurement means the Northern Lights will not be visible anywhere. At four or five, parts of Scotland will be able to see them, and then at level nine is when southern France and even northern Spain are in with a chance.
"So at a seven last night all areas of Scotland would have been in with a chance, along with the Midlands and Wales," Mr Batty said.
On Thursday, the Kp Index is less certain with forecasts ranging from three to five meaning the display is less likely to be as captivating as Wednesday.
But it could mean the Aurora will be visible in northern Scotland, especially in the hours before midnight.
"The main thing I'd say for those hoping to see them, head somewhere dark, away from towns and villages and be very patient," Mr Batty said.
"The Northern Lights don't spend hours dancing over our heads, they tend to come and go, so patience is key – just remember to take a warm jacket and a cuppa."