People across Scotland have paused for a minute's silence in memory of those who lost their lives during the coronavirus pandemic.
On the second anniversary of the first full lockdown, a moment of reflection was held at midday in the Scottish Parliament and at gatherings and workplaces around the country.
In Scotland, 13,563 people have died with Covid-19 mentioned on their death certificates.
On Tuesday, 37 further deaths of people who have tested positive were reported.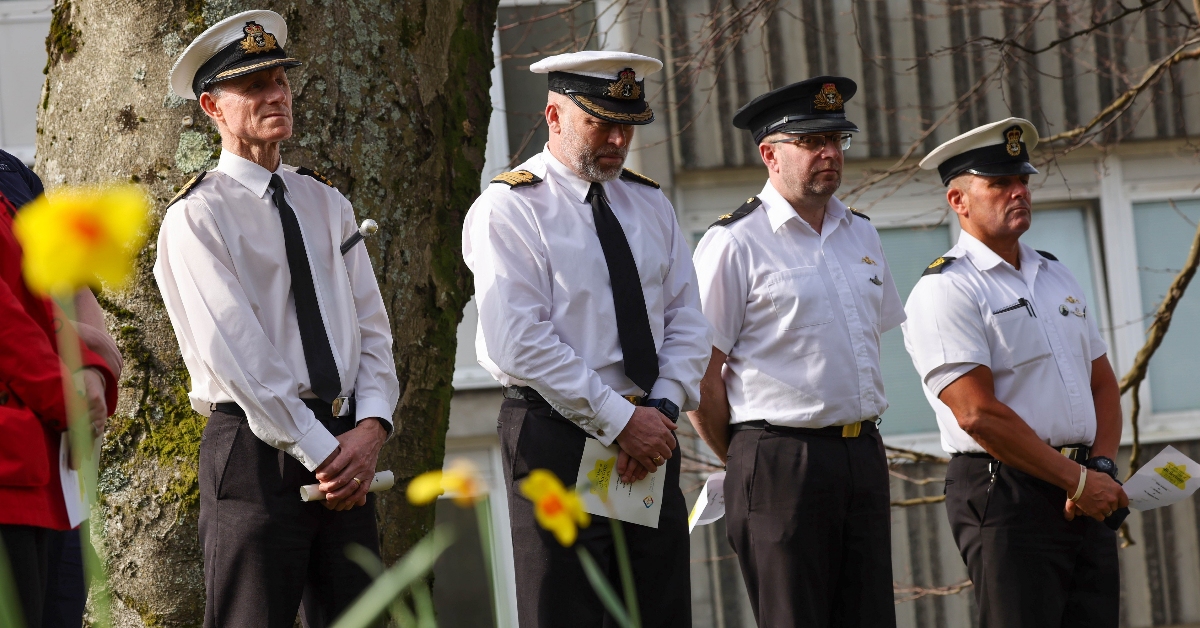 In the last week, 118 confirmed or suspected coronavirus deaths were recorded, the same number as the previous week, according to latest figures.
When people across the country were told to "stay at home" on March 23, 2020, the Prime Minister said the UK could "turn the tide of coronavirus in 12 weeks".
But more than 100 weeks later, the virus remains at large, hospitals are under immense pressure and masks are still required by law.
"My condolences go to everyone who has lost a loved one as we mark two immensely difficult years since the first national lockdown," First Minister Nicola Sturgeon said.
"Every single person across the country has felt the impact of the Covid-19 virus; as a society collectively we grieve for everything we have lost to it. Even now, as we can be grateful for the far greater normality we are able to return to, it is vital we pause to recognise and process that grief.
"The National Day of Reflection provides an important opportunity for us all to come together, to support one another and remember those we have lost."
Buildings and landmarks across Scotland will be lit up at 8pm to mark the National Day of Reflection, including the Kelpies, Ness Bridge and Emirates Arena.
Scotland's health secretary Humza Yousaf told STV News: "To be honest, it still feels at times a bit surreal, doesn't it?
"You know, two years have passed and I still remember that moment that we had that cabinet call and that conversation about the measures that were going to have to be taken.
"And again, it felt surreal at that time.
"The other reflection I've got is thank goodness for the advances of science, you know, through the vaccination, through antiviral treatments, through action I think the government have taken in the past.
"We are now at a place where even though case numbers are too high, even though hospital numbers are record high, in fact, infection levels are high, we don't have to bring in those same restrictive measures."
He added: "I think it's a really good reminder that Covid hasn't gone away.
"So when people ask us, for example, why do we still have face coverings as part of legal, in law, as a legal restriction, well, the answer is because again, case numbers are too high, and we think it's important to retain that just for at least another couple of weeks.
"So yes, I think it's a reminder that Covid hasn't gone.
"At the same time, if we compare March 22 to March 21 or March 2020, we're in a far greater place, life feels, to most people, like is back to some sort of normality where as that clearly wasn't the case in March 2021 or indeed, March 2020."