ScotRail will be taken into public ownership on April 1, Scotland's transport minister has confirmed.
Speaking at the Scottish Parliament, Jenny Gilruth outlined the aim to implement an "affordable, sustainable, customer-focused" rail passenger service in a post-pandemic world.
Gilruth, who was appointed as transport minister last month, called for opposition MSPs to work with her on shaping the direction of ScotRail in future.
"I can confirm that the transition of ScotRail into Scottish Government control will take place on April 1, 2022," she told MSPs in a statement at Holyrood on Wednesday.
"And whilst that's good news, it's clear that much work still needs to be done and in a collaborative way to ensure the long-term sustainability of rail operations in Scotland to best meet the needs of the people that we all represent."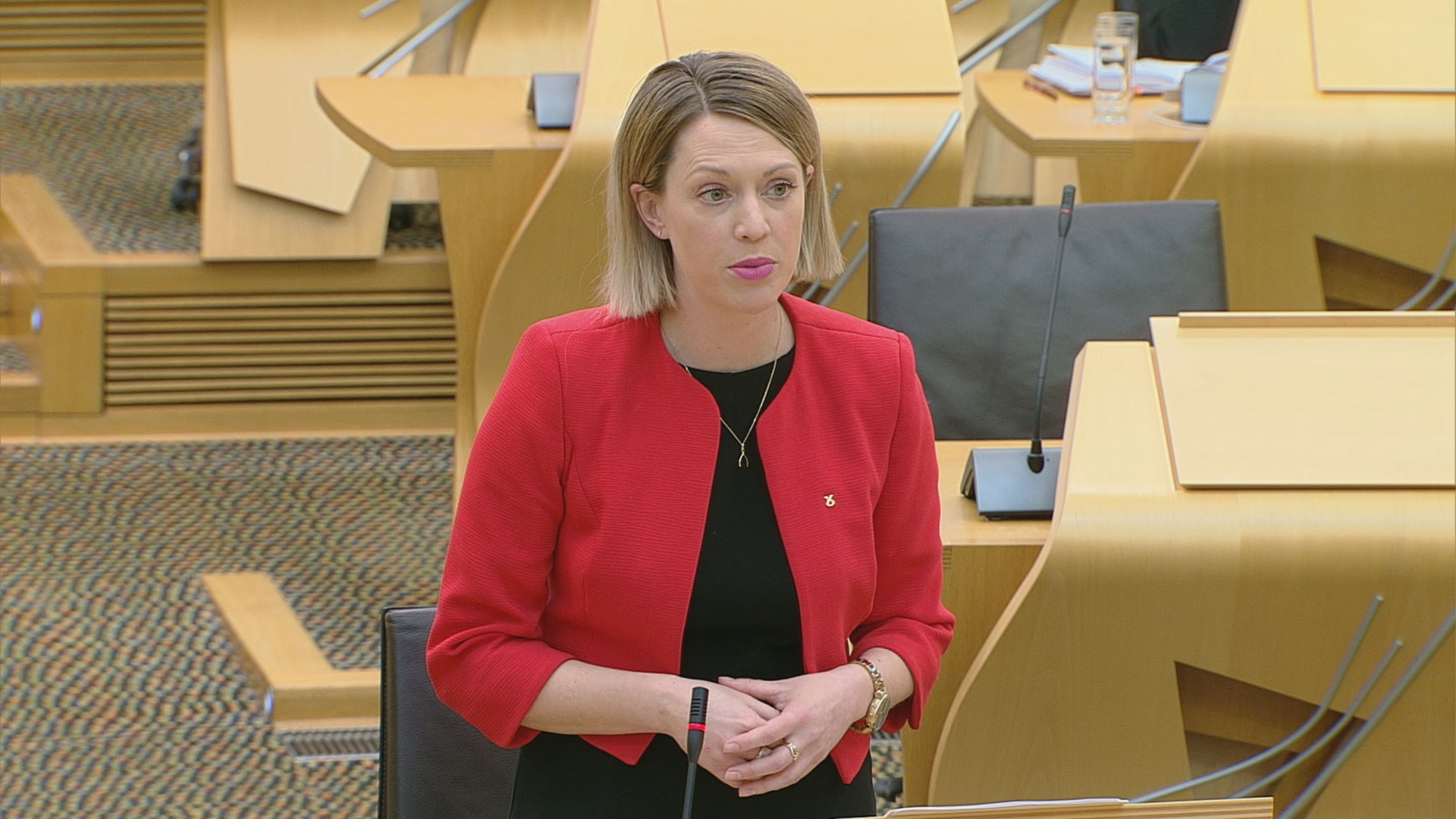 Gilruth acknowledged the uncertainty that can be brought with change, but pointed to successful examples of publicly owned operators across the UK.
"Bringing train operators into public control is not new, and indeed, the UK and Welsh governments have already found themselves in similar positions with three train operating companies in England and one in Wales now under public sector control," she said.
"It's understandable that any change can cause uncertainty and concern. That's why today I want to kick start a national conversation about our new beginning for ScotRail and what it should look like.
"An affordable, sustainable, customer-focused rail passenger service in Scotland in a post-pandemic world."
The transport minister extended an invitation to opposition parties in influencing changes at ScotRail.
She said: "I told Parliament last week that I would listen and to that end, and at the core of this statement to Parliament today, is an invitation to all members who have a genuine interest in the future of ScotRail to get involved and to work with me to shape the change that needs to happen.
"I'm happy to meet with representatives of all parties and my private office has already extended an invitation to opposition spokespeople on this.
"Change will happen on April 1, so my invitation to all members today is – 'let's have that conversation about the change, let's work together to influence how it happens'.
"After all, we all want a railway that delivers for our constituents."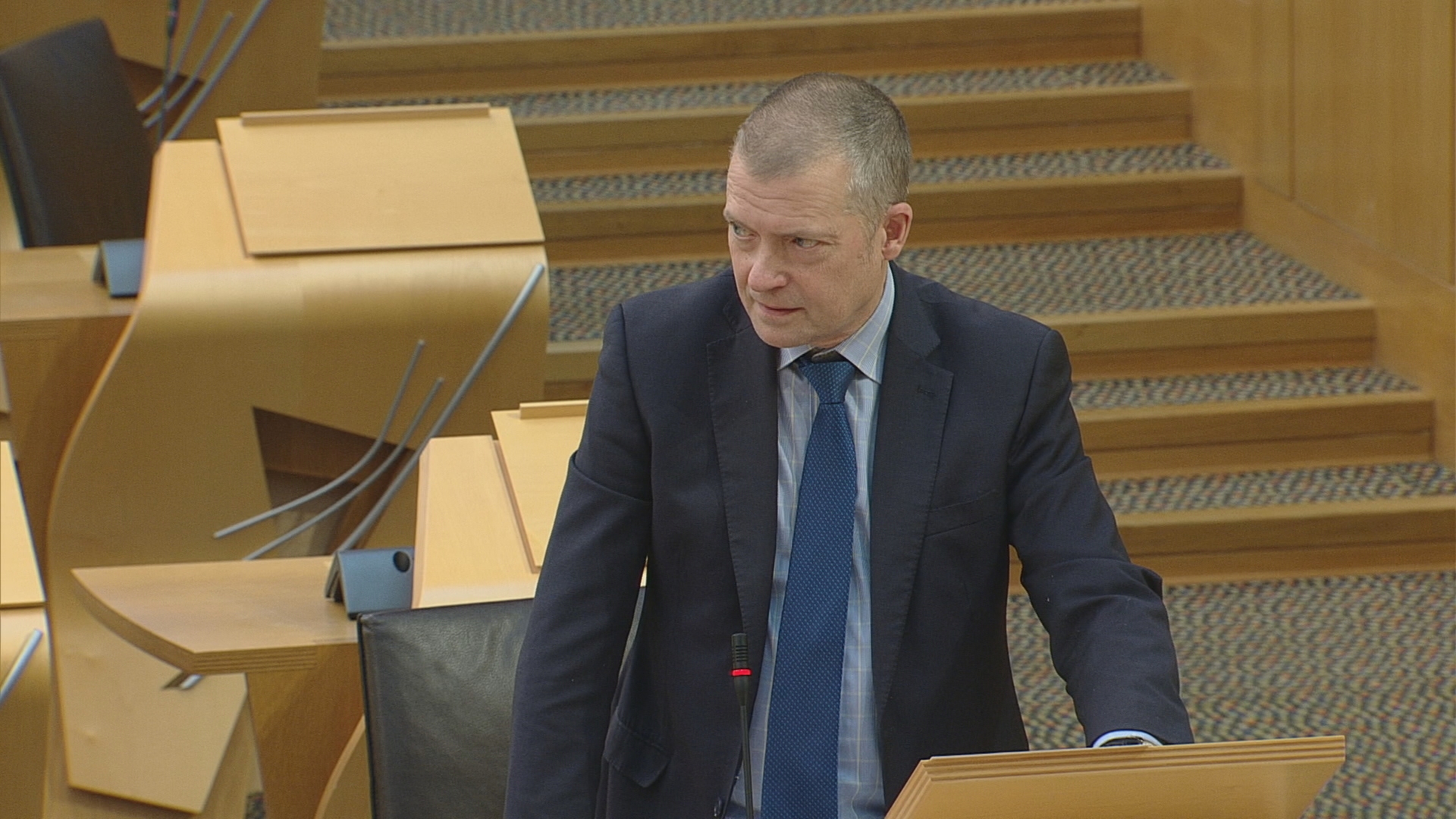 Scottish Conservative MP Graham Simpson said that he would be "more than happy" to help as part of cross-party talks, but called for regular discussions on the issue.
"The statement's described as a new beginning for ScotRail. The only thing that's new is that it comes under new ownership," he said.
"There has never been a vision in the years since Michael Matheson announced this.
"That's not Jenny Gilruth's fault, she's new to the job, but it sounds like she wants us to help her create that vision.
"And in the spirit in which she delivered her statement, I am more than happy to help her with that and join her in genuine cross-party talks.
"But if I could gently suggest, that needs to be more than the occasional half an hour.
"These need to be regular discussions if we're going to get this right because I agree with her, we all want the same thing, so we do need to join up across this Chamber."
Scottish Greens transport spokesman Mark Ruskell called for passengers and staff to be given a say in the direction of ScotRail.
He said: "It's vitally important that both passengers and staff have a say in the future of Scotland's railways, which will play a crucial role in our greener future and making the shift away from roads for both passengers and freight."
STV News is now on WhatsApp
Get all the latest news from around the country
Follow STV News
Follow STV News on WhatsApp
Scan the QR code on your mobile device for all the latest news from around the country