ScotRail has clapped back at a customer who asked if a train would be painted in "straight colours" following the unveiling of a rainbow-coloured Pride one.
In response to a picture of the Pride train, a Twitter user asked: "I take it you'll also be painting one in 'straight' colours? Or will we be discriminated against?"
Ste, from the rail firm's social media team, replied: "Straight people aren't punched in the face for holding hands with their life partner, nor are they executed in other countries simply for being straight.
"Please educate yourself on the matter before commenting such nonsense."
ScotRail's response went viral, with many people calling for Ste to get a pay rise.
One Twitter user said: "I believe I just witnessed a murder."
Another added: "Someone buy Ste a pint or ten."
The Class 334 electric train features the new Progress flag alongside additional stripes and colours to represent more of the LGBTQ+ community.
Although it was launched during Pride Month, the vinyl stickers will remain in place until 2029 when the metalwork will require repainting.
The train will operate right across Scotland on ScotRail's busiest routes, from Helensburgh, Motherwell and Milngavie, to Bathgate, Livingston and Edinburgh.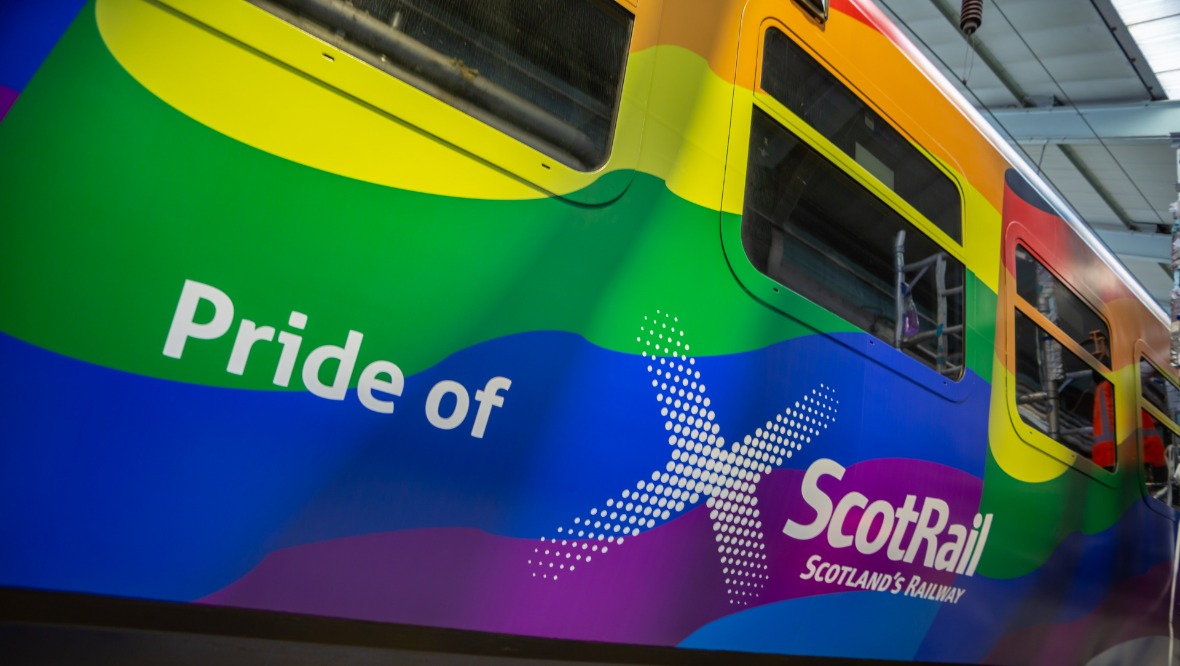 Lesley Kane, ScotRail Commercial director, said: "It's a visual commitment to our support and a reminder that we won't tolerate bigotry or discrimination.
"Regardless of background or your identity, you should feel welcomed and safe when travelling.
"And it goes way beyond the month of June. This design will stay on the train for the next eight years, until it eventually requires repainting."