Scotland's supply chain has been left exposed by the impact of Brexit and Covid-19.
And the ripple effects are being felt across a wide range of sectors, from farming and construction to retail.
The situation has become so grave that a Holyrood inquiry has been launched to find out what can be done to ease the pressure.
MSPs say they want to hear from people in different industries, in the hope of building a "more robust and resilient supply chain".
We've been speaking to some of those feeling the strain.
The full report will be shown on Scotland Tonight at 7.30pm on Thursday.
THE FARMER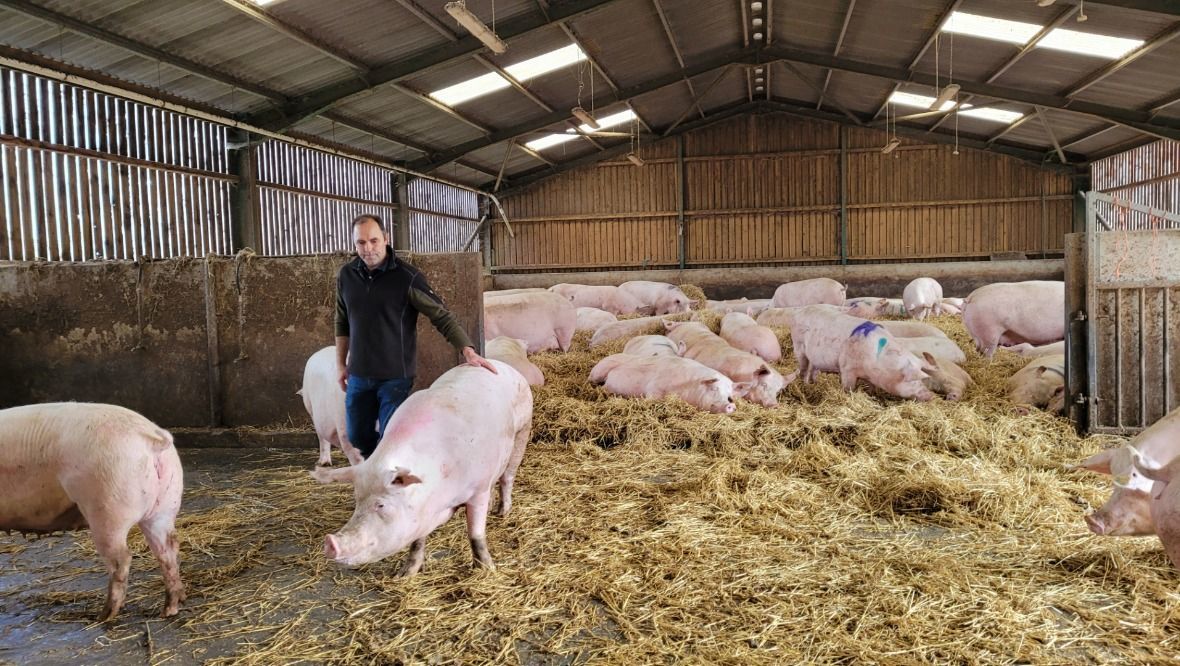 Robin Traquair is a pig farmer on the outskirts of Edinburgh.
Every week, Mr Traquair usually sends 150 to 200 pigs away from the farm. But recently, there have been some weeks where he's struggled to get any livestock off to the slaughterhouse due to a shortage of specialist butchers.
It's estimated that a combination of rising feed costs, dropping market prices and penalties for selling pigs "out of spec" have combined to cost Scottish pig producers £5m.
He told STV News: "We've relied quite heavily on butchers from Eastern Europe, and it's an ageing workforce as well.
"With the circumstances of Covid, and people going back home, there are less butchers in the slaughterhouses.
"It's a very skilled job. You can't just bring somebody in and train them overnight.
"They were offering to pay more, but there's no butchers to hire.
"The Government was talking about a three-month visa. We're actually pushing for a 12-month visa, minimum."
THE FRUIT AND VEG SUPPLIER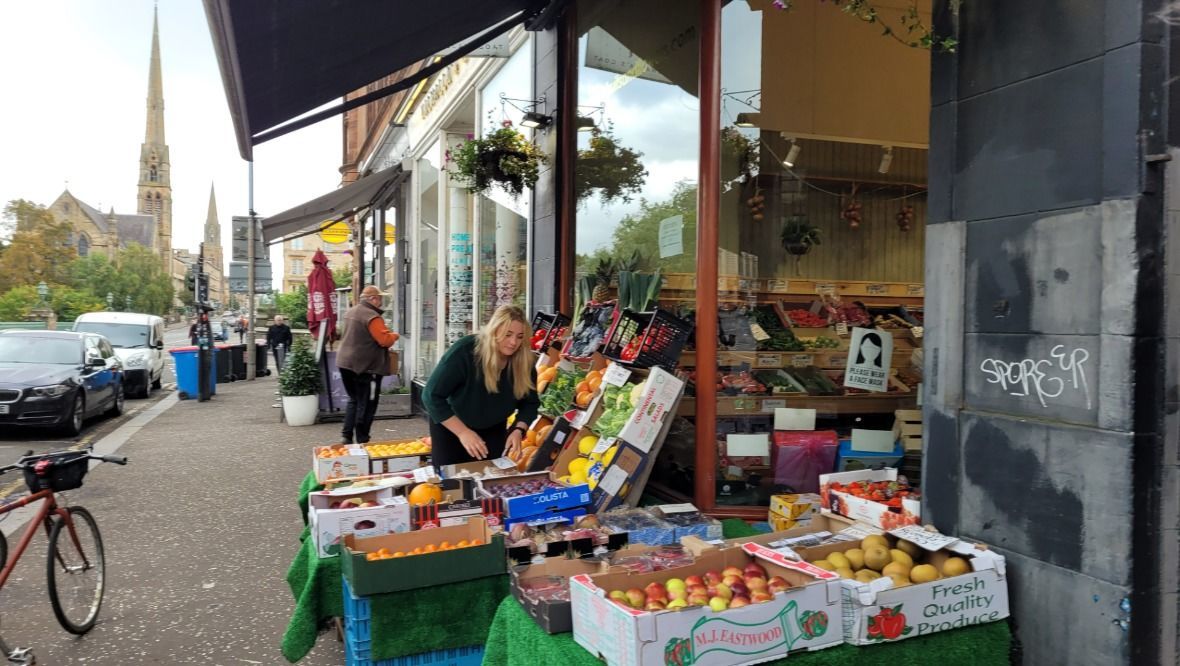 Sarah Gulland runs Roots, Fruits & Flowers in Glasgow.
As well as running the shop, Ms Gulland sells produce to restaurants and offers home deliveries.
A shortage of lorry drivers, and extra paperwork for produce coming into the UK from further afield, is having a knock-on effect on deliveries and quality.
She said: "If the delivery is late by a day or two, then you've got a day or two left to sell the produce because it doesn't have that long a shelf life.
"The waste has dramatically increased – it's upsetting to see all that fresh produce go to waste.
"Our suppliers at the market, if they can't get the produce in to sell, sometimes by the time it gets to market it's no good to sell, so who takes the hit on that?"
THE RESTAURATEUR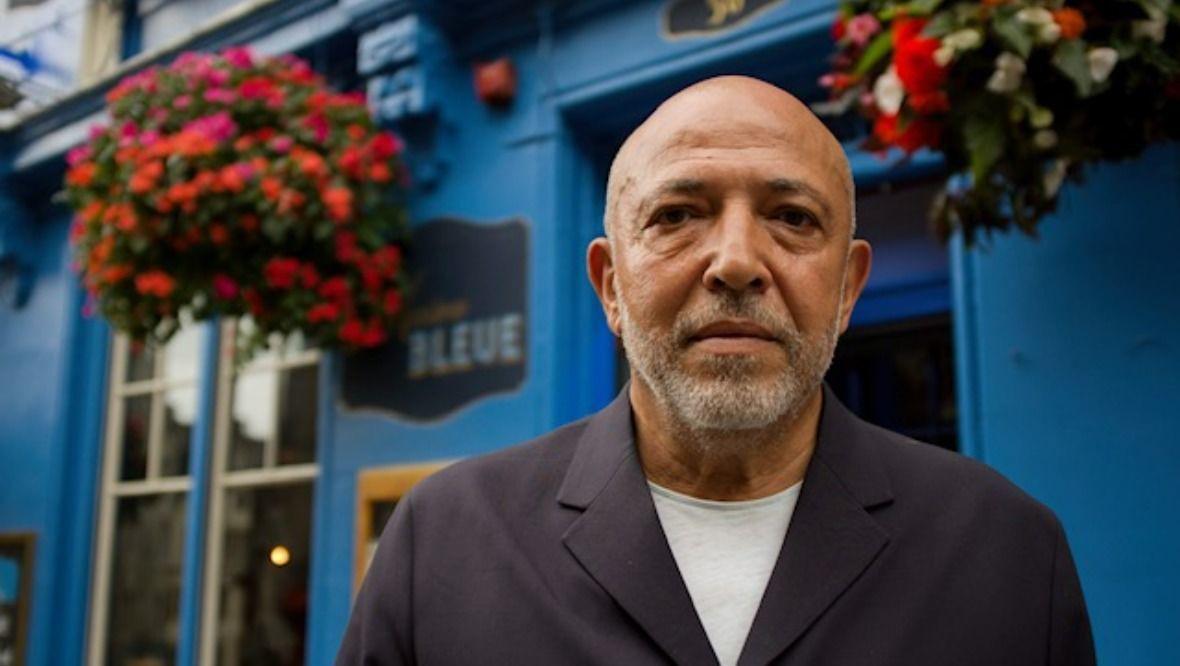 Dean Gassabi runs Maison Bleue in Edinburgh.
He had two established restaurants, but after lockdown he had no choice but to close one of the venues due to extreme staffing shortages.
Before Covid hit, 80% of his workforce was made up of EU nationals. He's now finding it difficult to recruit staff locally.
He said: "The staff that were on furlough didn't come back.
"We couldn't sustain paying all the overheads [on the other venue] so we had to dispose of it unfortunately – it broke our heart.
"All our staff [from the other venue] came here and we still don't have enough for this one.
"The biggest problem we have is finding kitchen porters. We're hoping it'll get better but I can't see it getting better for a few months yet.
"For us to survive all of this, we're going to need some help through the transition."
THE HAULAGE FIRM
John McKail is the managing director of Bullet Express in Glasgow.
The firm runs a vast logistical operation, delivering goods on behalf of more than 500 companies.
Its full complement of drivers is 75, but it's been struggling to fill vacancies, backfilling with in-demand agency workers.
Mr McKail believes the UK Government's temporary visa scheme, to recruit 5000 drivers over the next three months, "barely scratches the surface".
There's an estimated shortage of 90,000 HGV drivers in the UK.
He said: "It's tough – every day is a challenge. We've a lot of demand in our business.
"We have increased drivers' pay, double-digit percentage, we've increased the benefits for drivers to come and join us, we've put retention bonuses in, there are many measures we're taking to try and retain our drivers."
THE TOY RETAILER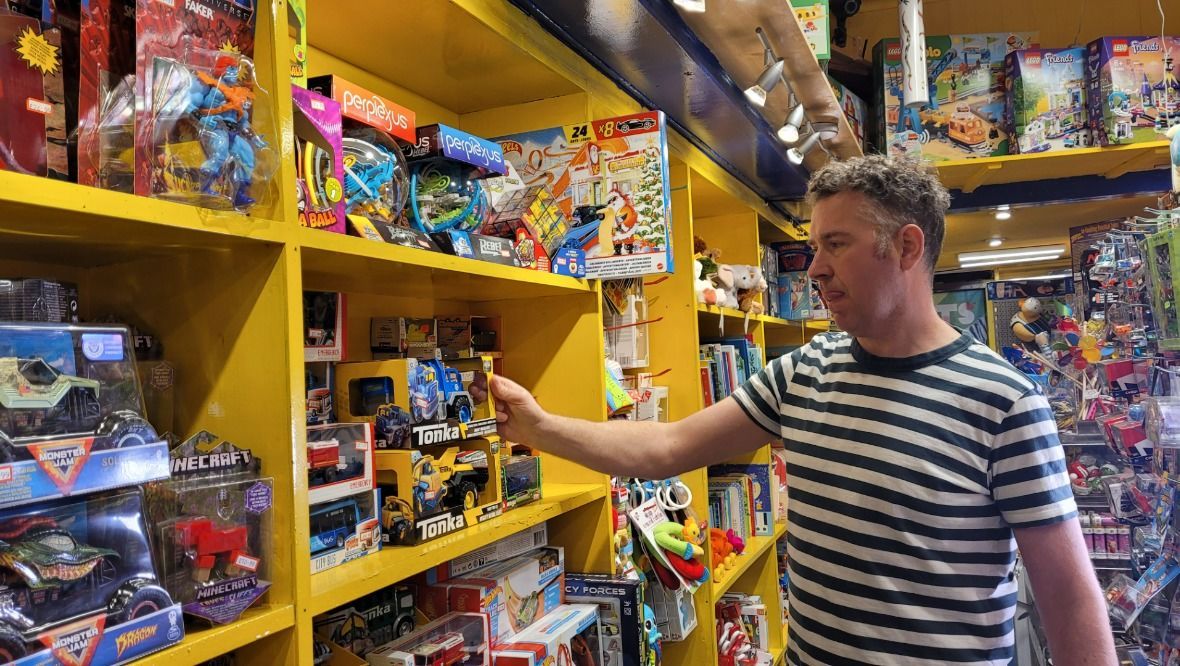 Donald Nairn is the owner of Toys Galore in Edinburgh.
He is preparing for a busy period in the lead-up to Christmas. But with delays in the global supply chain, he's having to think even further ahead to stay prepared.
He said: "Shortages at Christmas time happen all the time anyway, it's just that this year will be worse.
"Some products we have no problems whatsoever, it's been as it's always has been. However, other projects – especially those coming from the Far East – we've noticed that there have been delays and often shortages, as things get held up in ports or there's problems getting containers.
"In addition to that there have been substantial price increases on products that are quite bulky and therefore more expensive to ship."