More than a million Scots – and a quarter of children – were living in poverty before the coronavirus pandemic hit.
Statistics published last week make for grim reading, and underline that poverty comes in many forms – the majority of families struggling to get by (68%) had at least one parent in work.
The figures highlight other inequalities, too; people from black, Asian and minority ethnic backgrounds were twice as likely to be living on the breadline than white British families.
With the full impact of the past year yet to be felt, there are fears that rising unemployment, isolation, crippling living costs and restrictive or difficult-to-access services will trap even more Scots in poverty.
As the countdown to the Holyrood election begins, campaigners are warning that all political parties need to commit to urgent action to address growing hardship across society.
A recent study found that the majority of Scots want to see more government action to tackle this problem.
We've been hearing from those at the sharp end, to ask what they think should be done in the next term at Holyrood.
Rural: 'Although it looks lovely, we still have problems'
A common misconception is that poverty is only suffered by people living in urban areas. In rural locations it can be more hidden, but no less corrosive.
Cheryl Brown, who lives in Cellardyke, Fife, has been working with parents to provide support throughout the pandemic.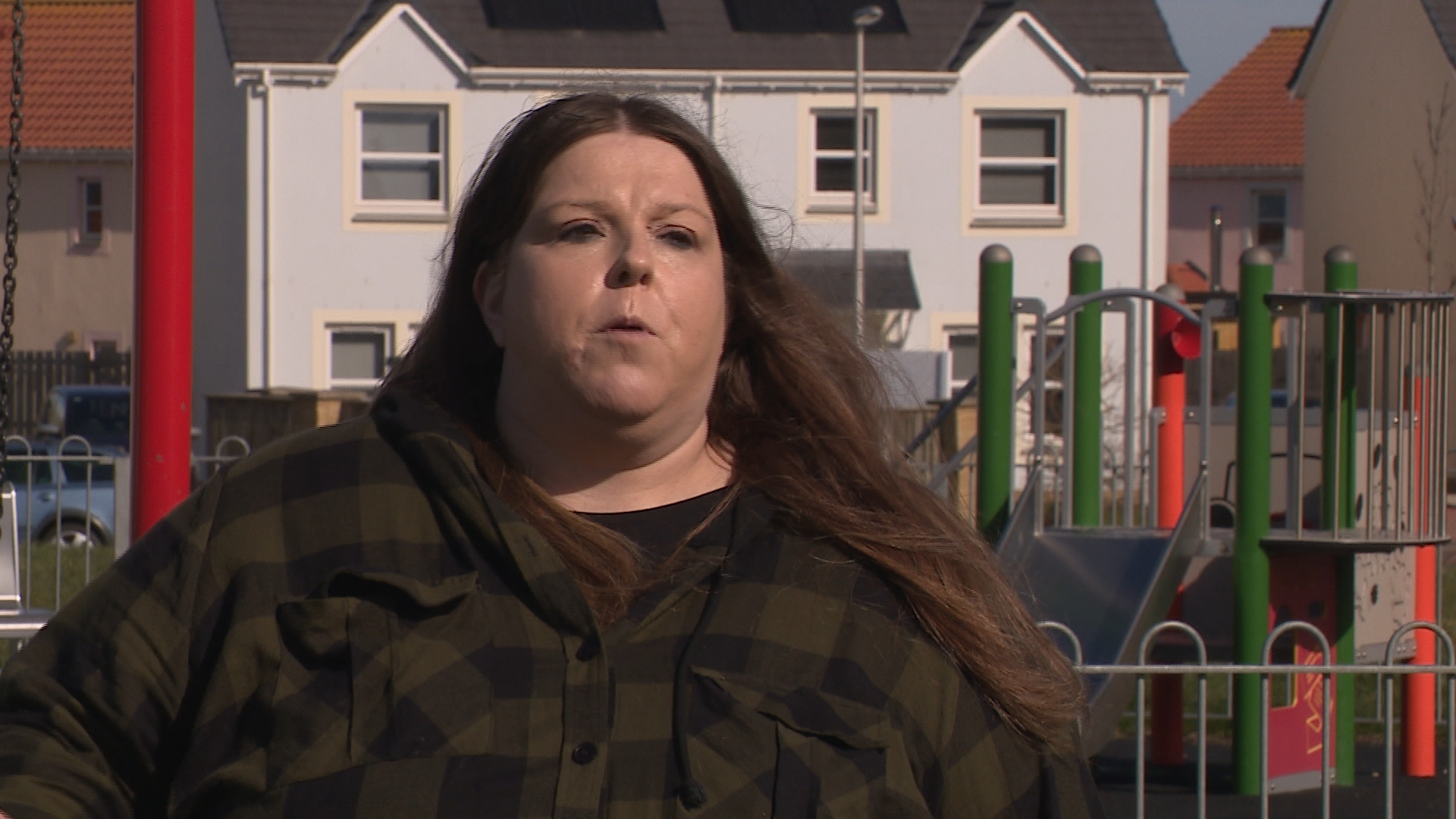 The East Neuk area is a popular tourist destination and a well-known hotspot for second homes for the well-off.
But with much of the work for locals being seasonal, and expensive living costs, it's not easy for families on low incomes.
Mum-of-two Bridget McGarvey says: "It's a higher price for food here. If you don't have a car, we can't get to the big shops.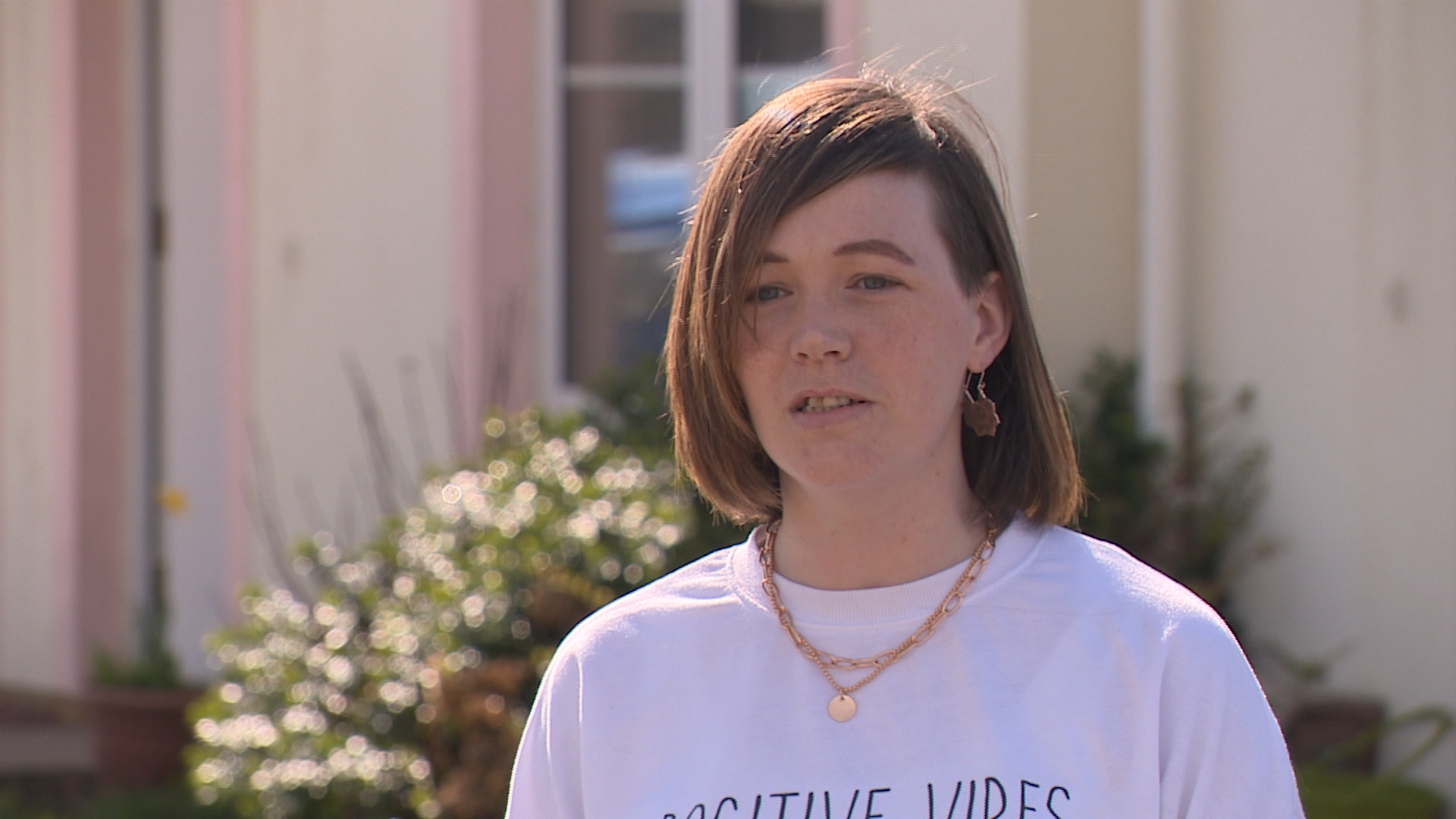 "It should be means tested, maybe they can get a voucher for the bus, to help [people] to go and get the food they need in the bigger supermarkets, and clothes for children."
Her neighbour Cheryl has a teenage daughter and also helps to look after her four-year-old nephew while juggling shifts at a local shop and her university studies.
She says: "Politicians in Holyrood need to understand that people who live here – although it looks lovely – still have real problems accessing services.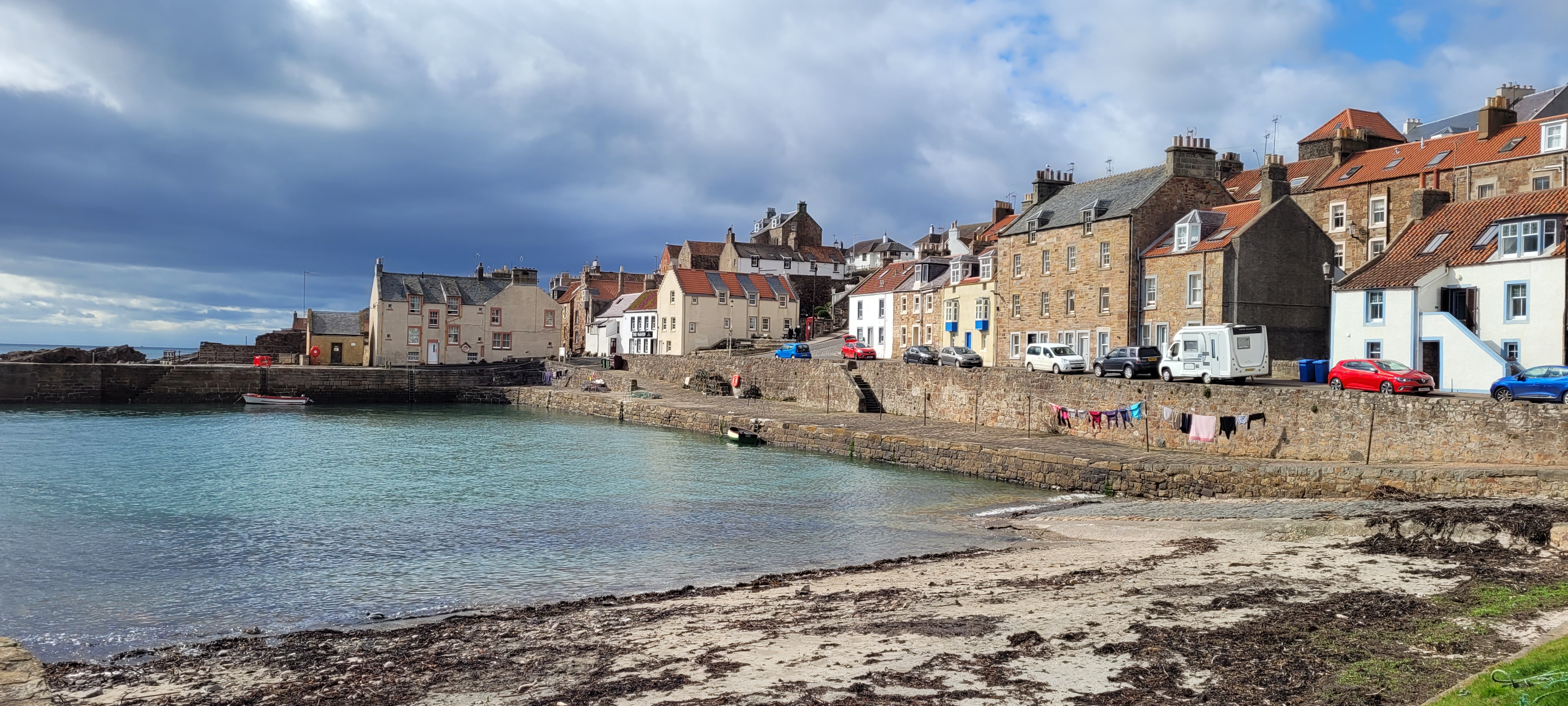 "I want to see childcare improved – the hours available for childcare, [to] take into account that people work shifts.
"They need to look at opportunities, creating opportunities. I'd like to see a more equal society over the whole country. I feel that the divide's getting bigger."
Urban: 'There is still a dividing line'
After years in a cycle of homelessness, prison stints and struggles on benefits, Paul Stewart made a fresh start.
The Leither works as a tour guide for Invisible Cities, and he's currently running virtual tours while visitors to Edinburgh are few and far between.
While the bulk of social security is reserved to Westminster, he says Holyrood could push harder to provide a better safety net and redress the balance.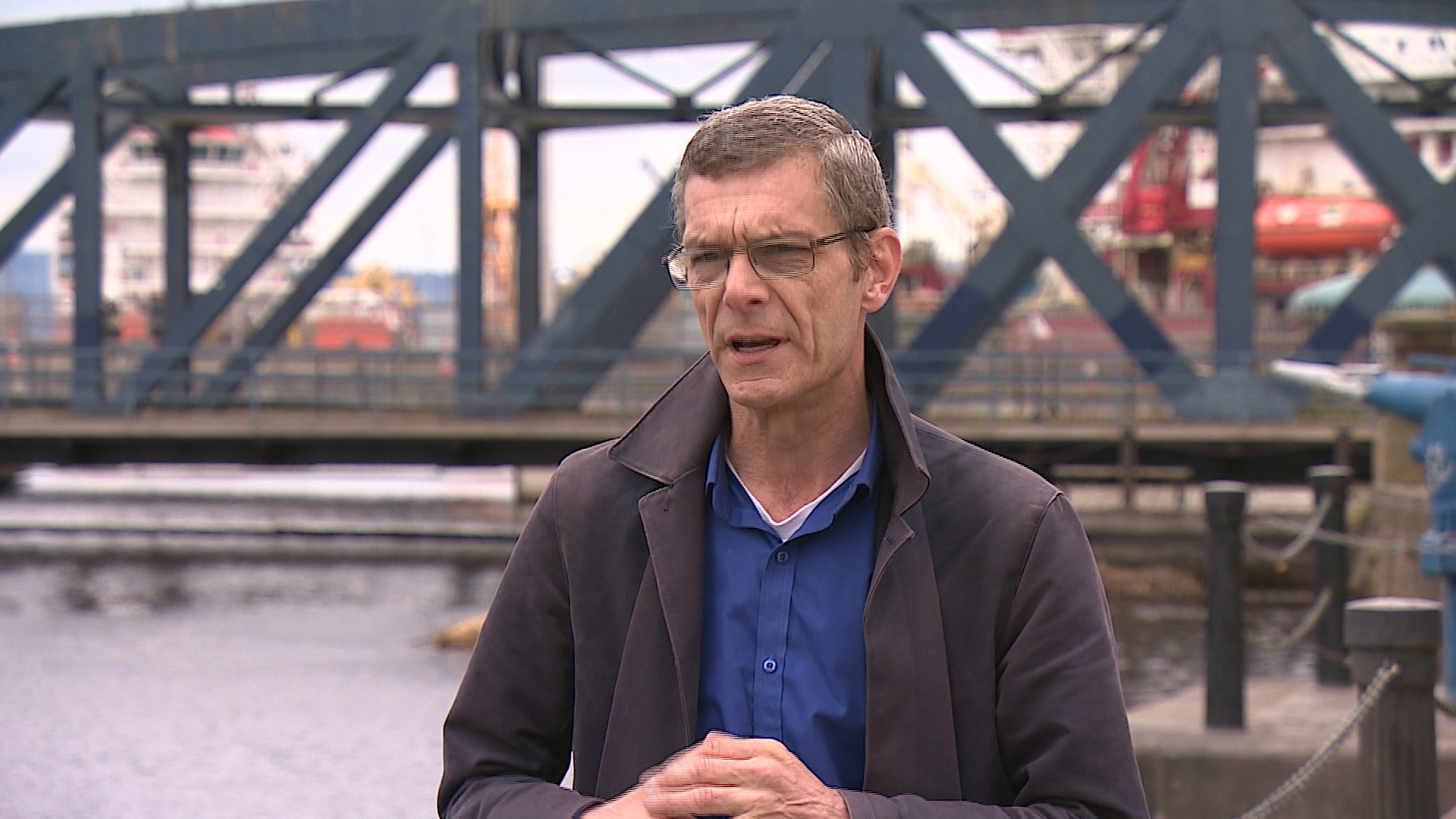 "[In Leith] we've got Michelin-starred restaurants and we've got a seafood restaurant that's £80 for lunch, but you've got the 'banana flats' 150 yards away, so there is still a dividing line," he says.
"For me, universal basic income is a massive massive thing. If we can get that, that'll take a lot of stress and anxiety from people. Giving everyone a basic income, that's the best way you can do it. Obviously a higher minimum wage would be a start as well."
Food insecurity and mental health struggles: 'I was ashamed'
When the pandemic hit, Wendy Crawford lost her job in IT and then fell ill with Covid.
The mum-of-five turned to the local foodbank, the Winchburgh Food Store, for help.
She's now set up her own florist business, dusting down the skills she learned as a teenager.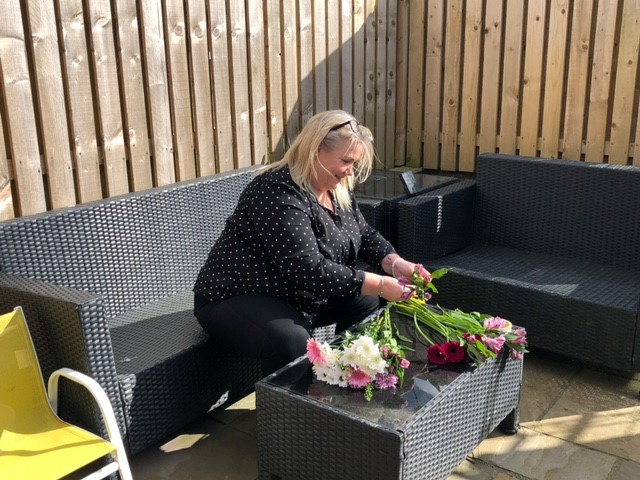 But working on floral tributes for funerals has given her an insight into the struggles of others.
Wendy says: "At first I was a bit ashamed, because I was like, 'I'm the mum, I'm the one that provides for the kids, I've always provided for my kids'.
"I've had quite a few young people, mental health, especially guys' funerals, and that was really sad. They feel that they're the ones that are supposed to support their families."
Having heard about so many people struggling with depression, Wendy believes mental health services need more funding.
But she also wants to see more investment in community-run food banks.
"Give them [food bank volunteers] the support they deserve," she says. "They work hard as well. These are parents, or people that work their own jobs, doing this in their spare time"
Margaret Russell founded the Winchburgh Food Store alongside Angela Donnelly when they realised there was a need in the village at the start of the pandemic.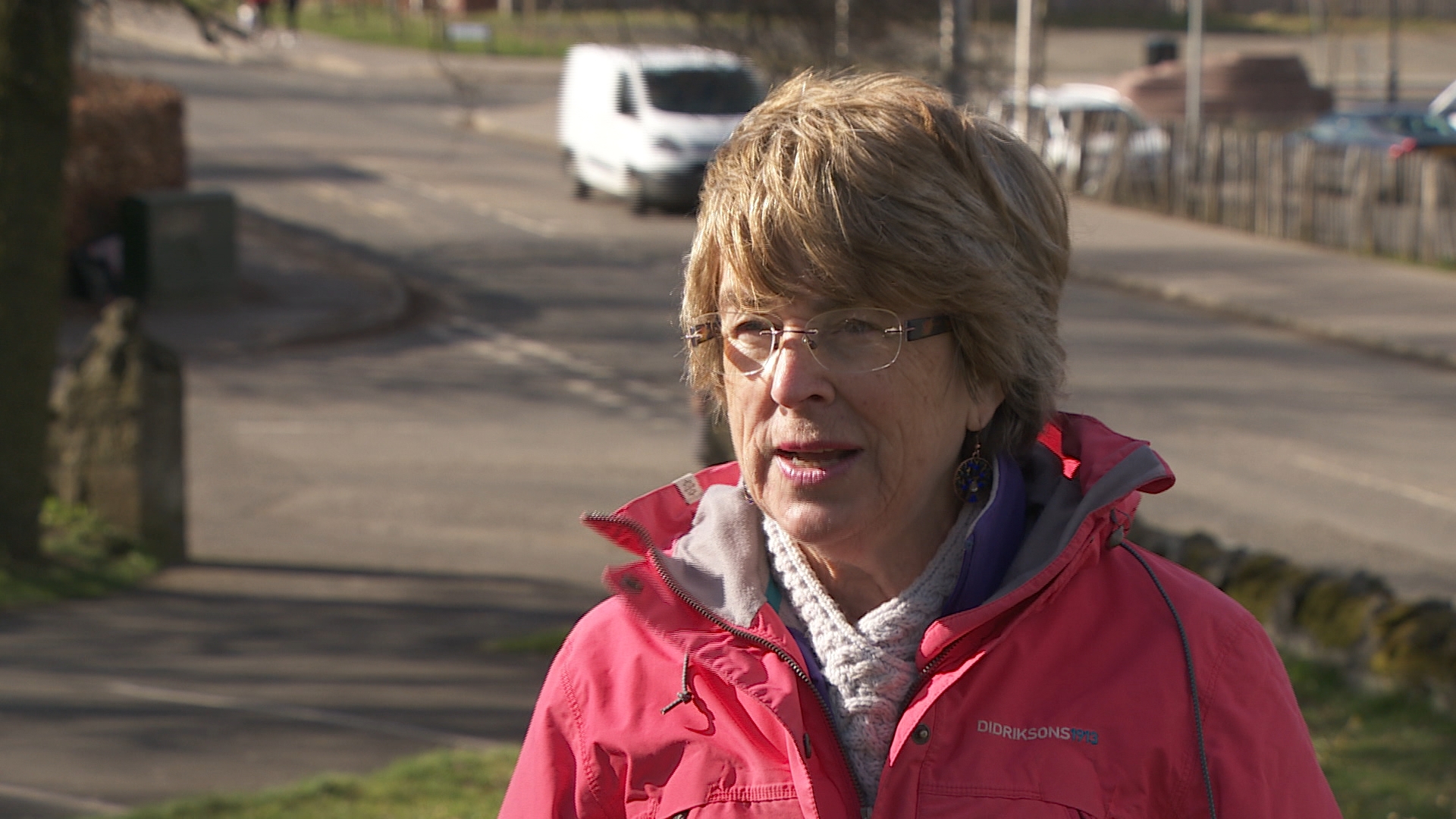 The group, which is still fundraising online through Collection Pot, was inundated with offers of donations and volunteers' time, but were struck by how many people struggled to admit they needed help.
Margaret added: "This pandemic has affected some people much worse than others, and I think it's a really important thing for human nature to want to actually support those who are struggling for a little bit, because everybody, at some point in their life, could need some help."
Minority communities 'trapped' in poverty
Twimukye Mushaka, a former asylum seeker who is a fieldwork officer at the Poverty Alliance, says many people from BAME backgrounds are "trapped" in low-paid jobs and insecure work.
She believes that the system needs to fundamentally change to help lift people from minorities out of poverty.
She has particular concern about how the job market affects younger people from BAME backgrounds, and wants employers to do more to create truly diverse workplaces.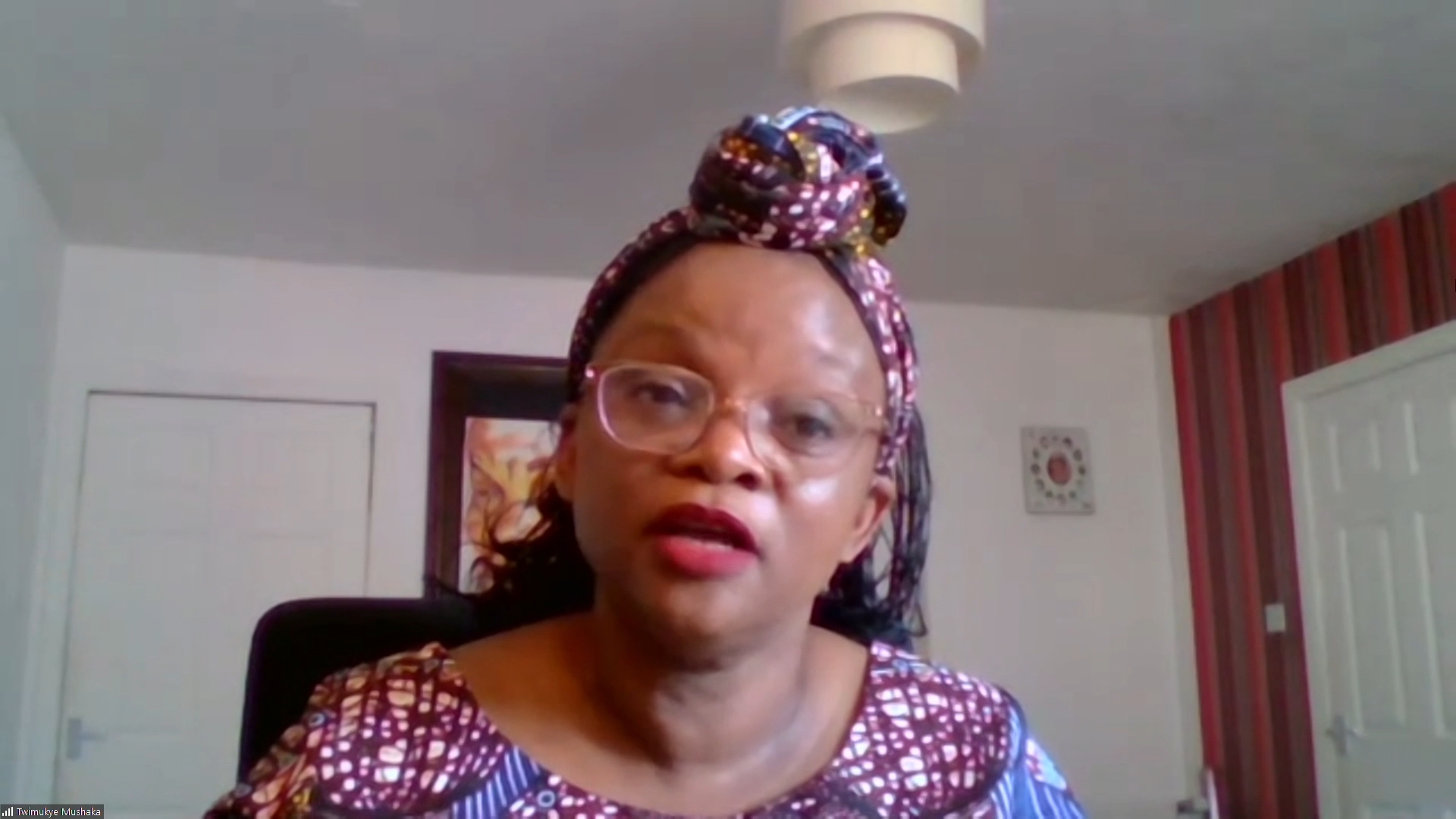 Twimukye says that people with personal experience of hardship need to be consulted on policy – otherwise any potential solutions won't work.
She adds: "Unless those kind of structural barriers that stop people from progression are addressed, then we're going to see more people in poverty from black and minority ethnic communities.
"But there has to be political will on the part of politicians."
Election 2021: What are the parties promising to fight poverty?
SNP
Double the Scottish Child Payment to £20 per child;
Provide free school breakfasts and lunches to all primary school pupils all year round;
Cash grant of £520 for every family with children who get free school meals until the full rollout of Scottish Child Payment is complete.
Scottish Conservatives
Free school lunches and breakfasts for all primary school children;
Allow every Scot to access £500 for training each year through a Retrain to Rebuild Account;
End rough sleeping by 2026 by investing in a national Housing First programme and establishing a Help to Rent scheme.
Scottish Greens
Double the Scottish Child Payment to £20 per child;
Ensure devolved benefits increase annually, with a long term aim to bring in a universal basic income;
Empower trade unions and a millionaire's tax on the wealthiest 1%.
Scottish Labour
Double the Scottish Child Payment to £20 per child;
End insecure work, increasing salaries to the Real Living Wage and revitalising collective bargaining;
Creating a high quality and affordable early learning and childcare service which offers wraparound flexibility;
Regulate the private rented sector.
Scottish Liberal Democrats
Double the Scottish Child Payment to £20 per child;
End homelessness and rough sleeping through new prevention legislation;
Build at least 37,100 homes for social rent;
End waits of up to two years for mental health treatment;
Work with the UK Government to develop a system of universal basic income;
Maintain the new Scottish social security system and bring control of new benefits to Holyrood.