School spending per pupil is significantly higher in Scotland than the rest of the UK despite continued drops in educational outcomes, research found.
A report from the Institute for Fiscal Studies noted that spending per pupil in Scotland was more than 18% – or £1,300 – higher in 2022/23 than in England, Wales and Northern Ireland.
About £8,500 is spent per pupil in Scotland, compared to the estimated £7,200 across the rest of the UK.
The report, funded by the Nuffield Foundation, found spending grew by 13% in real-terms between 2009/10 and 2022/23, partially reflecting funding to cover higher teacher pay deals.
However, report author Luke Sibieta said much of Scotland's increased spending has been driven by funding to expand early years learning and childcare to all three and four-year-olds and eligible two-year-olds, allocating the equivalent of 30 hours of free childcare during term time.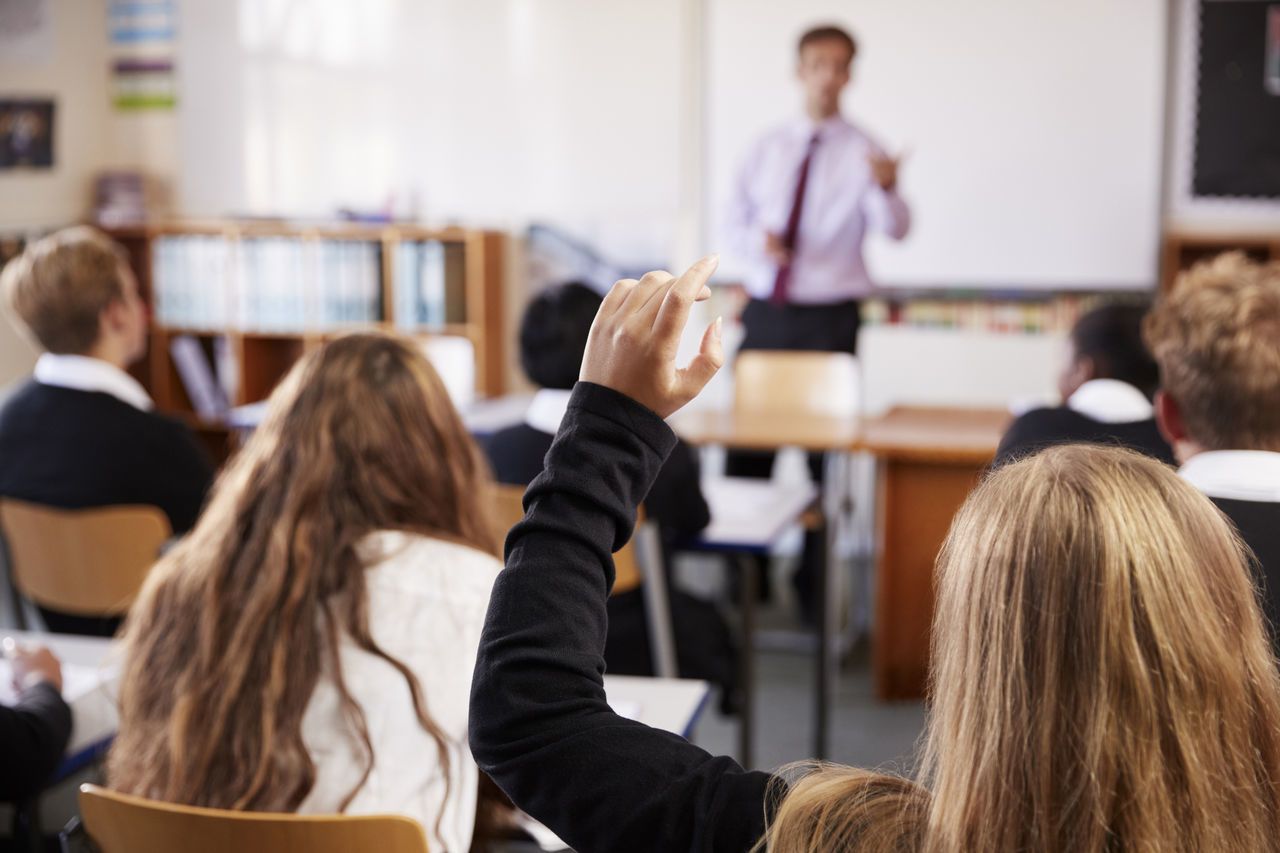 The IFS notes this investment will take a "very long time to filter through to test scores or other educational outcomes".
However, it adds: "Nevertheless, it is noteworthy that despite having the highest level of school spending per pupil across the UK for a long period, test scores in reading, maths and science in Scotland have either stayed the same or been going down over time in Pisa (Programme for International School Assessment) international comparisons."
Pupil numbers in England have grown by 13% since 2009/10 and 8% in Northern Ireland since 2011/12, compared to 2% and 3% in Scotland and Wales.
However forecasts imply pupil numbers could fall by 6-8% across all four nations in the next five years.
Mr Sibieta, an IFS research fellow, said: "School spending per pupil in Scotland is now over 18% higher than in the rest of the UK.
"This big gap mostly reflects less pressure from pupil numbers and relatively recent spending rises.
"It would be too soon to expect much of an effect on educational outcomes. However, spending per pupil in Scotland has been higher than in the rest of the UK for a long period and educational outcomes have continued to disappoint over the last decade."
John Hillman, director of education at the Nuffield Foundation, said: "These figures show a wide and growing disparity in funding for pupils between Scotland and the other three nations of the UK, but it's yet to be seen if the 18% of higher spend on Scottish students is effective in helping to narrow the gap in inequalities or improve the life chances of young people."
STV News is now on WhatsApp
Get all the latest news from around the country
Follow STV News
Follow STV News on WhatsApp
Scan the QR code on your mobile device for all the latest news from around the country