Scotland's hills have claimed the lives of seven people in the past month.
Just last week, 28-year-old Samuel Crawford died after falling 300 metres from Ben Nevis. A massive rescue operation was launched after 24 people got into difficulty in "ferocious" conditions.
And the body of climber Neil Gillingham, who had been missing for a week, was found on Stob Coire Sgreamhach in Glencoe at the weekend.
The fatalities serve as a grim reminder of the dangers of Scotland's mountains – even as spring beckons.
Inspector Matt Smith, Police Scotland's mountain rescue coordinator, believes this is a "crucial time of year" for crews. 
That's down to a number of factors – including more settled weather, daylight hours increasing, and often social media images making the hills look enticing.
Insp Smith says it is important for hillwalkers to remember that Scottish mountains are "still in winter conditions" – and that the weather in the car park seldom reflects the conditions at the summit.
"People need to be carrying crampons and ice axes and have the skill and experience to use them properly," he says.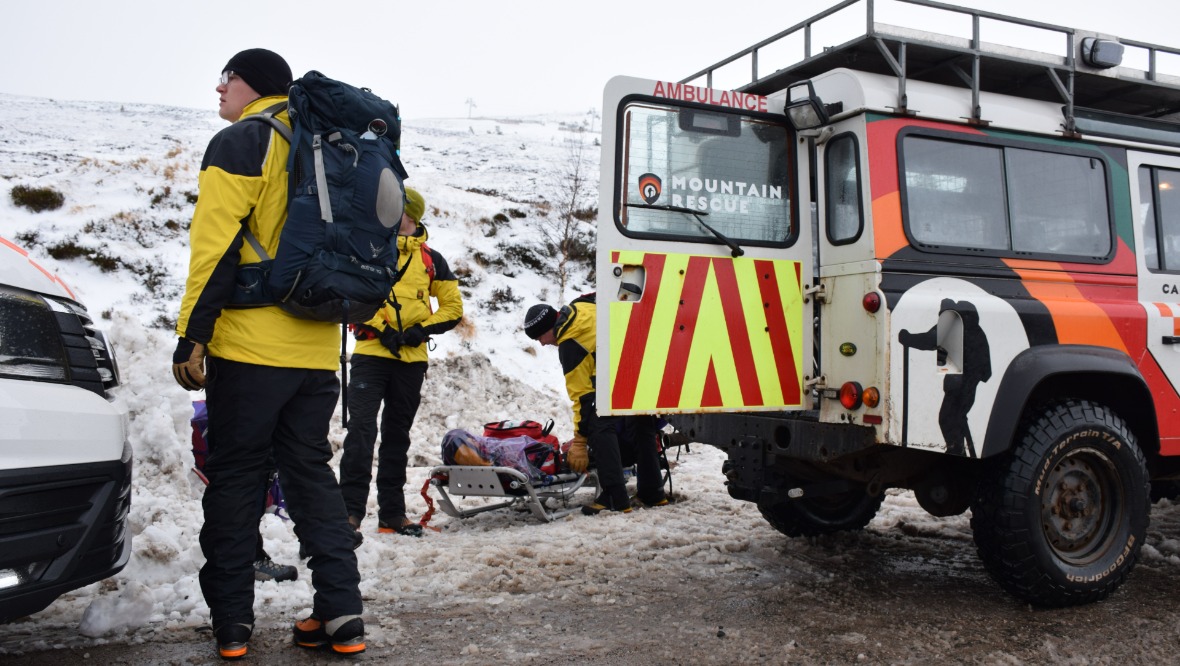 "Mountain goers need to be aware and properly plan ahead – carry appropriate equipment, make good decisions… and never be afraid to adapt or turn back.
"People are very welcome to go and enjoy Scottish outdoor space and they absolutely should, but there needs to be an understanding that the mountains are very dangerous places that require some pre-planning.
"The teams have experienced a very busy time, particularly the teams of Lochaber and Glencoe, who have done an incredible job.
"And our job is not to be critical, but people do need to understand the consequences. The key is to be adaptable, and to have the foresight to change [plans]."
Volunteer mountain rescue teams – from Assynt in the north to Galloway in the south – are on standby to help people in difficulty, 365 days a year.
Each of the teams is a charity. They're given annual grants from the government and police, but they rely on public donations to cover the majority of operational costs.
Willie Anderson, former team leader of Cairngorm MRT and now deputy leader, has four decades of experience of rescuing people in the hills.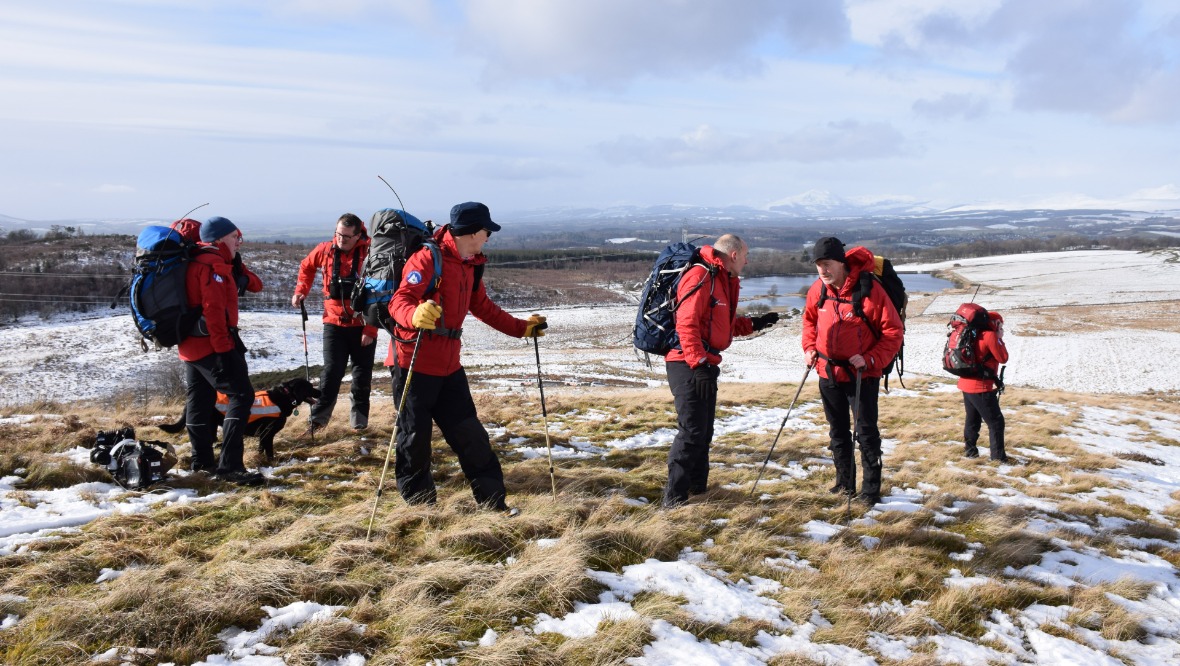 "The most complicated rescues are for people who are lost," he tells Scotland Tonight. "It's 100 square kilometres up there – if they don't know where they are, how do we know?
"An unplanned night on Cairngorm is really not something to look forward to. These people think they're going to die. In fact, if they're not rescued, they are going to die.
"As soon as they see the yellow jackets and the head torches, it's just like the cavalry arriving.
"I'm actually sometimes amazed [that] folk have survived. I've seen them burst into tears when they come back and speak to their family on the phone.
"The worst incidents are when it's a fatality with young people – they're not really doing anything wrong, they're out in the great outdoors. That has an impact – I wouldn't lie."
Mr Anderson estimates the annual running costs of the team are around £80,000. Like the Lochaber and Glencoe teams, Cairngorm raises money completely independently of other groups.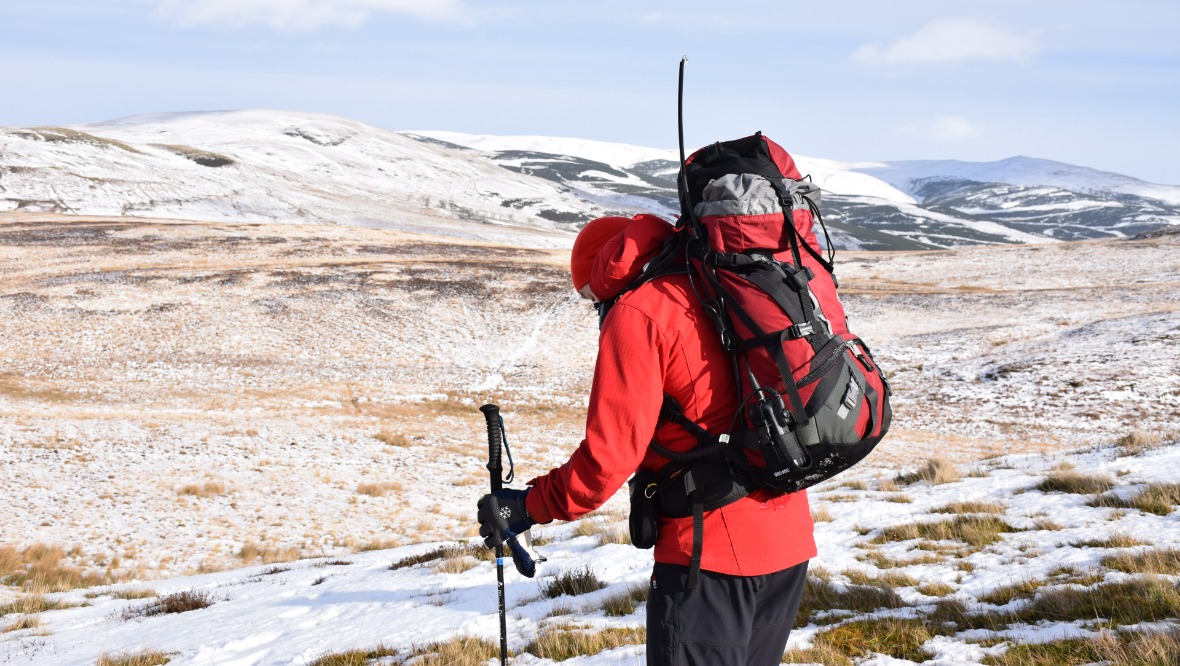 However, 25 of Scotland's 28 volunteer mountain rescue teams are part of the umbrella charity Scottish Mountain Rescue, which also represents three police teams and one RAF team.
And they're all expecting a busy summer ahead.
Vice-chairman Kev Mitchell, also a member of Ochils Mountain Rescue Team, says: "Some people don't always hill walk or climb all the year round, so we're probably going to get more people on the hills, and generally if we get more people around, people will have accidents.
"They can be really well prepared, and still have an accident. We're here to rescue, not here to judge."
He says his member teams trained for 31,000 hours last year – and had their busiest year on record, with more than 900 rescues.
He says one of the most important messages to get across is that if you find yourself in an emergency in the mountains, call 999 and ask for the police, then mountain rescue.
Due to be a dad
Ben Nevis fall victim Samuel Crawford, from Northern Ireland, had been climbing with two of his friends and had been due to become a father later this year.
Climber Neil Gillingham had been missing for a week before he was found in Glencoe at the weekend.
In the weeks prior, there were also deaths on Ben More, Crianlarich, An Teallach, Dondonnell, Bidean Nam Bian, Glencoe, Anoach Mor, Lochaber and Creag Meagaidh, Cairngorm.
Scotland Tonight is on STV and the STV Player at 8.30pm on Thursday, March 17.