Scotland's rental market is experiencing unprecedented supply and demand issues – making it difficult for prospective tenants to find affordable homes.
Demand for rented homes is two-and-a-half times higher in Scotland than the rest of the UK. Nearly 80 per cent of the country's one-bedroom flats are let out within the first month; in some cities, half the properties are gone within a week.
For a Scotland Tonight feature, letting agents told me they've never been busier – but with fewer rentals coming on the market and some landlords deciding to step away from the sector, the pool of available homes is drying up fast.
Jessica Fenn explained how searching for a new flat late last year took over her life.
"I was looking for a flat like it was my full-time job," she said. "As soon as a flat goes up – within a week it's gone, or the viewing slots are booked up.
"It's so stressful and it just feels ridiculous that this is the process for finding a place to live. It's sending hundreds if not thousands of forms, constantly refreshing websites and getting rejection after rejection. It shouldn't be like applying for a job – it's having a house."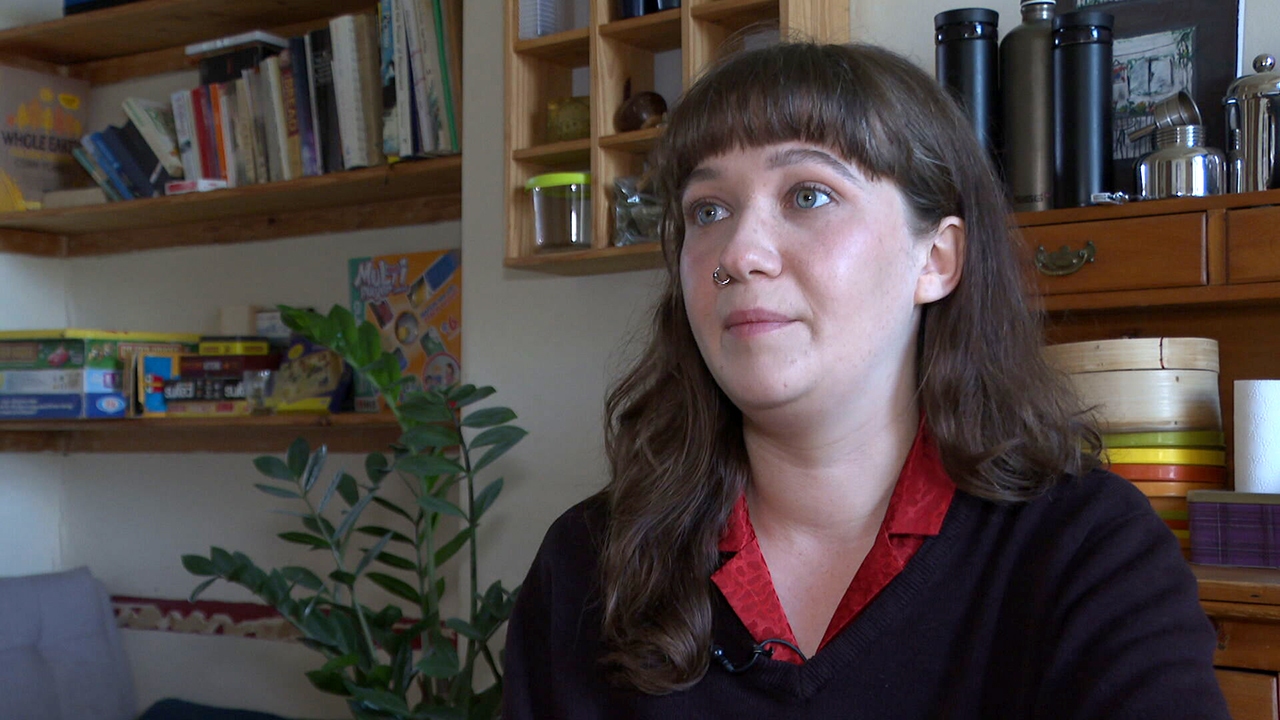 The demand-and-supply squeeze is driving prices up. The average price of a two-bed flat in Dundee now costs £706 a month – up by 15 per cent.
But it's not just new tenants feeling the pinch. Gillian, who has been in the same Glasgow flat for two years, told me she is being priced out because her landlord wants to increase her rent.
She said: "The reason we were given is that our landlord has so many properties he's struggling to manage them, so he's going to give them to a letting agent.
"He says the letting agent wants to raise our rent by 80%, so by his logic, we're getting a bargain by it only going up by 23%. So, it's not tied to his costs going up – it's just because everyone else is charging more, so he can justify it.
"The increase of 23% isn't a huge amount more in itself, but given the fact that everything else is going up and we're already trying to take on more shifts and find more money to cover our other costs, it's going to be a bit of a stretch.
"Once you get in front of a landlord or a letting agent, you just feel desperate. We need to live somewhere."
Adrian Sangster, leasing director at Aberdein Considine, described the situation as "unprecedented".
"I've been in the industry over 30 years and I've not seen the levels of demand as they are at the moment," he told me.
"A year ago, the time-to-let figures were in the region of about 35 to 40 days – that's decreased by about 40%."
Scotland Tonight is on STV and the STV Player at 8.30pm on Thursday, June 9.