Scotland recorded a £19.1bn deficit in government spending last year after a record boost in oil and gas revenues.
The Government Expenditure and Revenue Scotland (GERS) figures revealed the deficit had fallen to 9% of GDP in the 2022/23 reporting period – down from 12.3% the previous year.
The data, published on Wednesday, estimates the gap between the amount of money raised through taxation and what is spent on public services.
Revenue in 22/23 grew by £15bn to £87.5bn (8.6% of UK revenue). This was an increase of 20.7% from 2021/22, the largest increase recorded.
North Sea revenue, which affects Scotland's fiscal position more than the UK's, grew by £2.2bn to £9.4bn in 2022/23 – its highest ever level.
While the deficit saw a drop of £4.6bn in the last year, it remains 9% of GDP – when excluding the North Sea, this was a deficit of 15.1% of GDP (£28.5bn), according to the GERS statistics.
The deficit for the UK as a whole is 5.2% of GDP.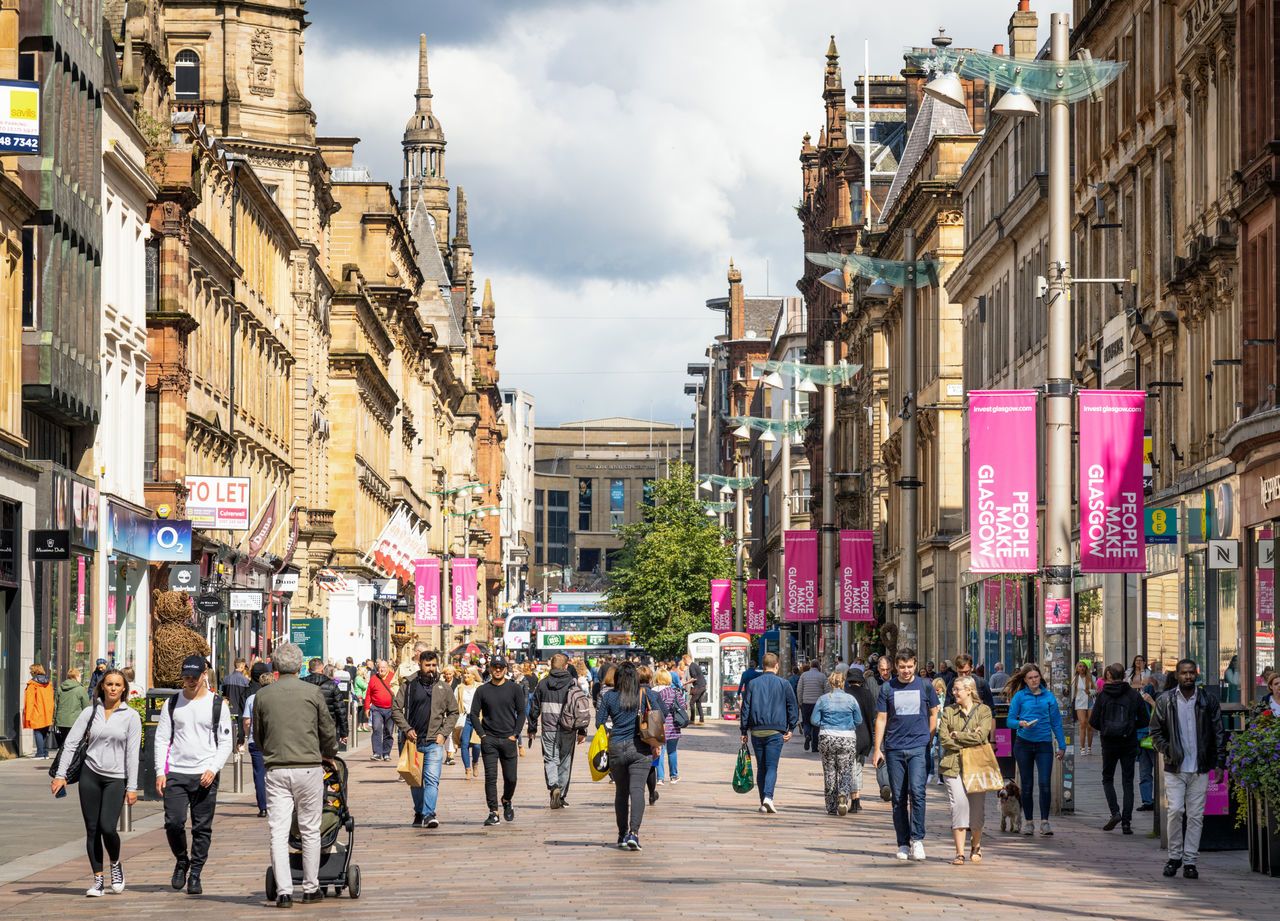 Total expenditure for the benefit of Scotland by the Scottish Government, UK Government, and all other parts of the public sector was £106.6bn.
Spending increased by £9.3bn (9.5%), reflecting increases in reserved public sector debt interest payments, which are linked to inflation, and the introduction of cost of living support.
This reflects strong growth in North Sea receipts due to high energy prices and the introduction of the Energy Profits Levy, the report said, as well as the continuing reversal of the falls in revenue caused by the pandemic.
Scottish non-North Sea revenue increased by £8.1bn to £78.1bn (7.7% of UK revenue)- an increase of 11.5% as in particular income tax, national insurance contributions, VAT, and non-domestic rates, contributions grew strongly.
Wellbeing Secretary Neil Gray said: "I am pleased that Scotland's finances are improving at a faster rate than the UK as a whole, with revenue driven by Scotland's progressive approach to income tax and our vibrant energy sector."
While Scotland received more than £9bn in North Sea revenues last year, a further £78.1bn went to Westminster – which amounted to 7.7% of all UK revenue.
Mr Gray said the Gers figures show how "the UK continues to benefit from Scotland's natural wealth".
But he added: "These statistics do not reflect the full benefits of the green economy, with hundreds of millions of pounds in revenue not yet captured.
"It is important to remember that Gers reflects the current constitutional position, with 41% of public expenditure and 64% of tax revenue the responsibility of the UK Government.
"An independent Scotland would have the powers to make different choices, with different budgetary results, to best serve Scotland's interests.
"While we are bound to the UK's economic model and do not hold all the financial levers needed, we will continue to use all the powers we do have to grow a green wellbeing economy, while making the case that we need independence to enable Scotland to match the economic success of our European neighbours."
Scottish Secretary Alister Jack said: "The Scottish Government's own figures show yet again how people in Scotland benefit hugely from being part of a strong United Kingdom.
"Scotland's deficit is more than £19bn– even in a year of exceptional North Sea Revenues. Without oil and gas, that figure soars to more than £28bn.
"People in Scotland benefit to the tune of £1,521 per person thanks to higher levels of public spending.
"As we face cost of living pressures and unprecedented global challenges it is clear Scotland is better off as part of a strong United Kingdom."
Meanwhile, Scottish Labour finance spokesperson Michael Marra said: "Today's statistics plainly show the economic benefit that Scots receive as part of the UK and expose the SNP's plans for independence as little more than a charter for austerity.
"With Scots individually benefiting to the tune of some £2,217 from higher spending in Scotland despite the larger negative balance in Scotland's public finances, the potential harsh financial cost of leaving the union is laid bare for all to see."