Lollipop staff in Scotland are at risk of becoming an "endangered species" after new figures revealed a drastic reduction in workers over the last 15 years.
A Freedom of Information request showed numbers had fallen at more than half of Scottish councils.
East Dunbartonshire saw the biggest drop at around 70%, with staffing levels plummeting from 68 in 2007/08 to just 21 in 2022-23.
Renfrewshire saw a decline of about two-fifths, with 76 people employed this year – down from 128 some 15 years ago.
Aberdeen City meanwhile went from 35 to 20 workers and Argyll and Bute went from 36 to 19.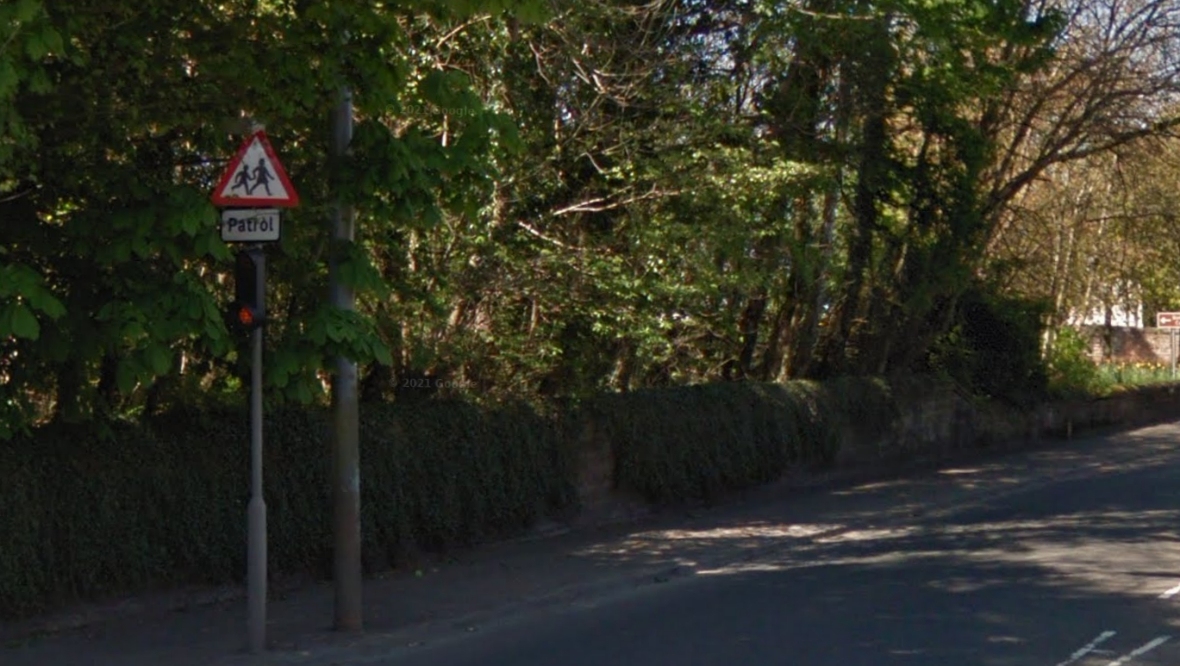 Some councils were not able to provide data for all years.
Glasgow, Scotland's biggest council, only provided data for the latest year which showed 303 school crossing patrollers employed – the highest of any local authority.
Moray, Dundee, Angus, North Lanarkshire, Highland, Falkirk, Aberdeenshire, Perth and Kinross, Stirling and North Ayrshire did not provide comparable data either.
But figures from Inverclyde showed the number of lollipop staff employed by the local authority had decreased from 49 in 2015-16 to 35 in 2022-23.
At the same time, Fife saw its numbers drop from 76 to 56.
East Lothian was the only council to record an increase in lollipop workers from 2015, rising from 44 to 46.
Edinburgh saw its figures dip from 63 to 52.
The Scottish Liberal Democrats, which obtained the figures, said successive SNP governments have failed to retain lollipop staff.
MSP Willie Rennie said: "These figures show that under successive SNP governments, lollipop staff are becoming an endangered species.
"Crossing staff can help give parents and pupils the confidence that walking to school is the way to go, creating a safe environment and encouraging healthy habits.
"In little ways and large, school services are being rundown thanks to the SNP's years of cuts to local government budgets."
It comes after figures released in May showed an increase in fatalities on roads in Scotland made last year the deadliest for road collisions since 2016.
The data from Transport Scotland also showed that serious and slight injuries were lower than the pre-pandemic levels in 2019.
There were a total of 5,587 road casualties reported in 2022.
Of the total, 174 people were killed, 1,759 were seriously injured and 3,654 were slightly hurt.
The total casualty figure for 2022 is the third lowest since records began, as the previous two years were affected by pandemic travel restrictions.
But the number of fatalities increased by 33 from 2021, with a rise in deaths among car users and pedestrians, reversing a long-term downward trend.
Deaths among pedal cyclists fell 7%.
A Scottish Government spokesperson said: "Provision of lollipop staff is purely a matter for councils.
"We have increased the resources available to local government in 2023-24 by more than £793 million, a real terms increase of £376 million or 3% on figures from the 2022-23 Budget."
The Convention of Scottish Local Authorities (COSLA), which represents councils in Scotland, has been approached for comment.