Exams for fourth-year students are set to be abolished under radical new recommendations for Scotland's education system.
Pupils in schools across the country would not longer sit National Five and National Four tests as part of the plans.
The Independent Review of Qualifications and Assessment (IRQA) was commissioned by the Scottish Government to look at how well the current system is working.
The review was announced by then-education secretary Shirley-Anne Somerville in October 2021.
It comes after formal exams were temporarily halted as a result of the Covid pandemic.
The blueprint, produced by Professor Louise Hayward of the University of Glasgow, has recommended that 15 and 16-year-olds will be graded on coursework as well as other areas including volunteering as part of a "Scottish diploma".
Fifth and sixth-year students would still sit their Highers under the changes, but National four and five tests would be scrapped.
Plans would see the adoption of the SDA (Scottish Diploma of Achievement) as a graduation certificate for all senior phase educational settings along with the end of exams in S4 and a wider range of assessment methods used in Highers and Advanced Highers.
The report also recommends a digital profile for all learners which allows them to record personal achievements, identify and plan future learning.
The report is now under consideration by the Scottish Government with the views of teachers now being sought.
In a submission to the review, Scotland's largest teaching union, the Educational Institute of Scotland (EIS), said the number of young people leaving school with few formal qualifications was a "cause of concern," branding the current system "narrow and reductive".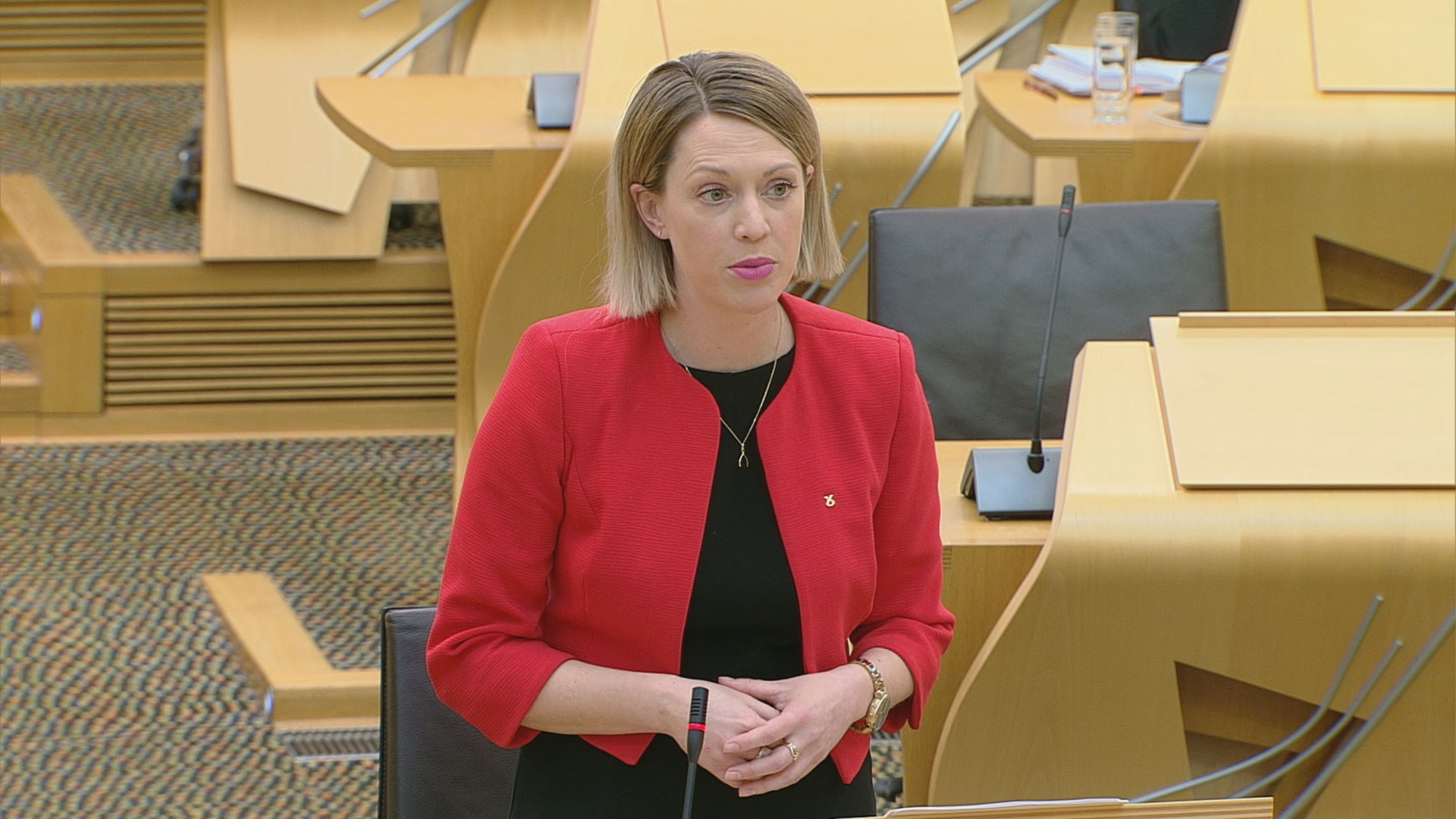 The union added that the idea of a Scottish diploma must be an "inclusive award" and should not be reduced to a "second prize" leaver's certificate should the proposals come into effect.
Mike Corbett, Scottish official for teaching union the NASUWT, said there were concerns over youngsters moving on to sit exams later in their school career.
"They want to move towards more of an exit type of exam," he said.
"Because most kids no longer leave in fourth year, most of them would not do exams unless they were leaving. If you only have exams in sixth year, that has a lot of danger.
"It becomes very, very high stakes because you only ever sit one set of exams just before you leave and you have not had any practice."
Last year, a report into the overhaul of the education system recommended that the Scottish Qualifications Authority (SQA) and Education Scotland be scrapped.
However, the exam body said the education secretary had confirmed that now is not the time for legislation to replace the body.
The SQA had faced a number of criticisms after its results algorithm used to hand out exam grades during the Covid pandemic was scrapped following protests by young people.
Students claimed the algorithm disproportionately left those from more deprived areas and schools disadvantaged.
Responding to the report, education secretary Jenny Gilruth said: "I am very grateful to Professor Hayward and members of the review group for the time and effort they have given to bring this report together.
"These recommendations for reform could amount to a radical shift in Scottish education. As Cabinet Secretary I need to be certain that these changes are the right ones for Scotland's young people – and I am determined that the voices of teachers will be central to this process."
She added: "Scotland has a proud educational tradition – the challenge now is to build on that success and deliver reform which ensures we have a coherent education and skills system that supports children and young people to reach their potential.
"Ultimately we must judge everything we do by those criteria. I will work together across parties to improve educational outcomes – this is a prize worth striving for, to ensure we get this right for the next generation."
Professor Hayward said: "This report offers the potential to provide learners with a more valuable senior phase experience, teachers with the resources to do the job properly and colleges, employers and universities with better information about learners' achievements.
"It would not have been possible without the support and hard work of the Independent Review Group and the vital contributions from schools, colleges, universities, employers, parents, and young people from across the county.
"I'd like to thank them all for their assistance and taking the time to support the work."
Following publication of the report, chair of the SQA David Middleton branded the report "ambitious" and said the exam body will respond fully "in due course".
In a statement he said: "We are positive about change, but we must ensure change can be delivered successfully across the education system, to ensure fairness to learners, and the ongoing integrity and credibility of our qualifications system.
"In June 2021, it was announced that SQA was to be replaced. Today, the Cabinet Secretary for Education and Skills has said that the time is not right for legislation to replace SQA. However, she has made clear that work will continue to create new national bodies. SQA will continue to contribute to that work as it has done since 2021.
"Our focus remains on ensuring that we continue to deliver high quality qualifications to learners in schools, colleges and training providers across Scotland and beyond. This includes 140,000 learners who sat exams in 2023 and who will receive their results on 8 August.
"I would like to thank SQA staff for their continued hard work and commitment throughout this period of uncertainty."