Julie Johnstone gave up her job to care for her mother, seven days a week, 24 hours a day.
Two years ago, Margaret Grass was diagnosed with terminal bowel cancer and is unable to do anything for herself.
"She's housebound, bedbound, she's not mobile," says Julie, who also lives with her two children and husband.
Among her daily tasks, Julie tells STV's Scotland Tonight that's she dresses, washes, feeds and medicates Margaret.
"Mum got catheterised, so things like changing her leg bag every week, managing her night bag, emptying the drainage bags…"
Margaret's health fluctuates so often, the risk of a crisis emerging is incredibly high.
That means Julie can rarely leave the house and, when she's in another room, she has to keep an eye on the monitor.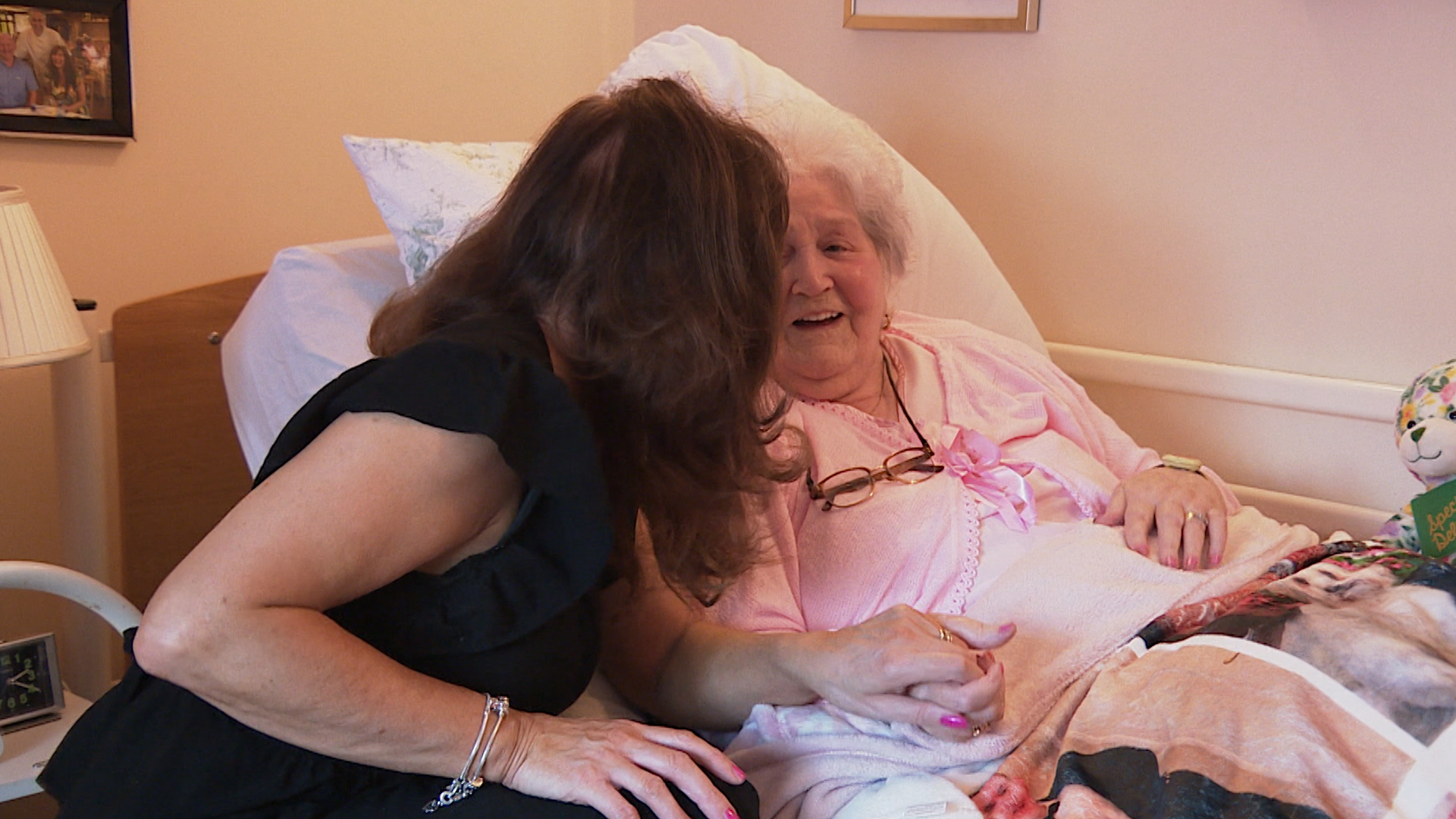 "Not only does your loved one become housebound, so do you," she says. "You don't socialise much, you can never leave her on her own.
"You are very much isolated from doing things you once did. Before this, I worked, so I had an outlet, that was even a social outlet. I stopped working to provide care for mum.
"I think it dehumanises you because you don't feel valued. Nobody thinks 'oh, she might need a day off'."
Julie earns £69 per week in benefits and says the family has become "used to the simple life".
"Every day is the same – the only time it's different is if something bad happens," she says.
"I suppose you steal the odd few hours to watch a film with your husband. We get takeaways more than go out. I think you become more used to the simple life."
Caring has also meant that Julie's own health has been forced to take a backseat.
"You can't have a day in bed or off sick," she says. "I had to have an endoscopy and I took it under local anaesthetic because I had no respite, no one to care for mum while I was having that procedure."
Julie's situation is not uncommon. A quarter of carers told Carers Scotland that their home and day services have reduced over the past year, meaning they struggle to access health services themselves.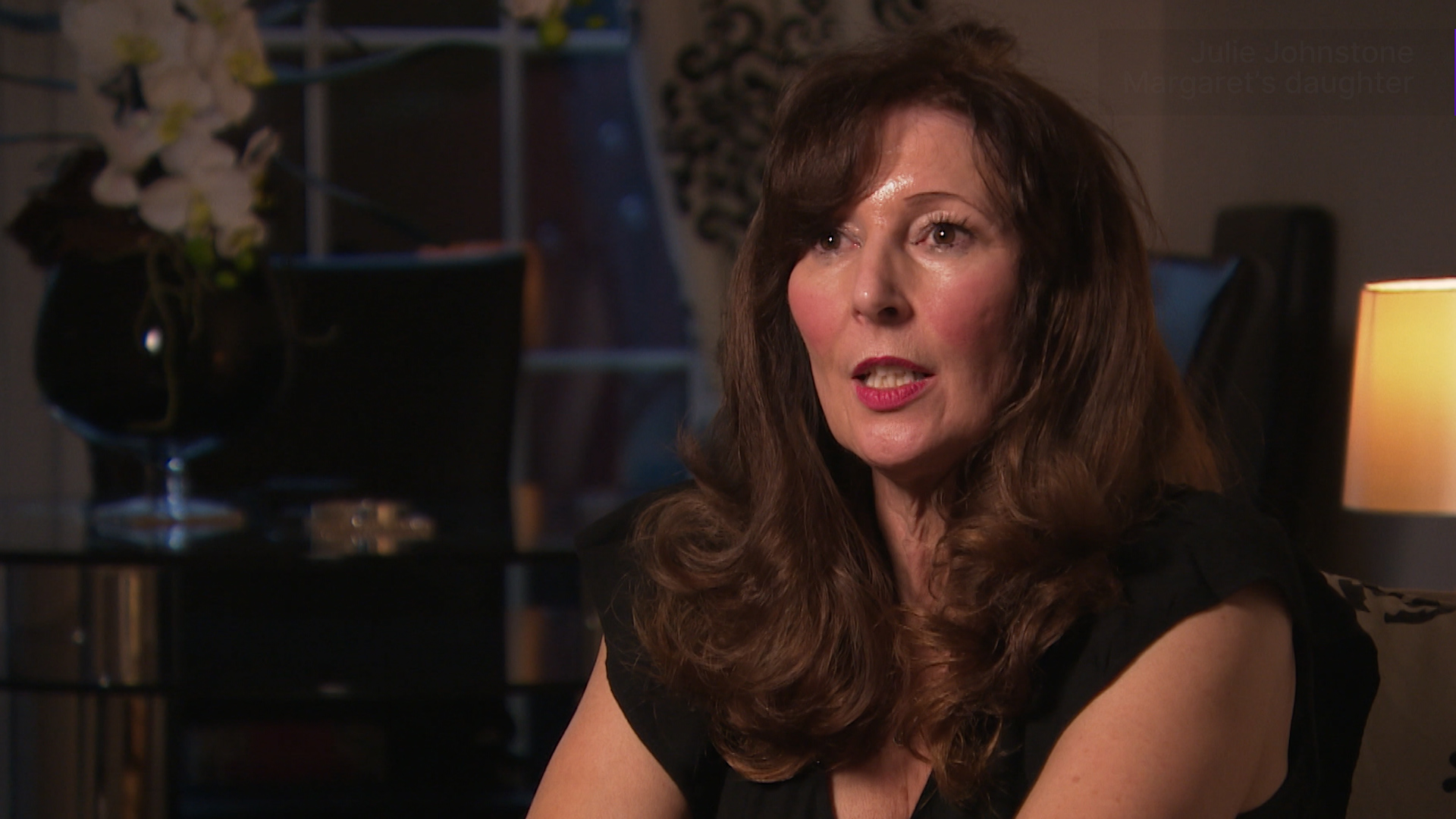 Figures show half of Scotland's carers have been waiting more than six months or more for specialist treatments or assessments.
Alison Wright, the CEO of charity Carers of West Lothian, warns that without an army of unpaid carers, the burden on the NHS would be severe.
"If we cannot help carers now, their mental and physical health will be impacted to the point where they cannot continue to provide a caring role and that will have a huge financial impact on the NHS," she tells Scotland Tonight.
"In West Lothian alone we estimate there are round 20,000 unpaid carers. We are not reaching all of them, they are hidden, they are carrying on, they are coping at home, they are getting on with it.
"That is the difficulty – reaching people who don't actually realise they are carers."
The Scottish Government said it was providing £8m for carers' respite in 2022/23.
Social care minister Kevin Stewart said: "Unpaid care is vital to how social care is provided in Scotland, and the value of the dedication and expertise of carers cannot be overstated.
"One in eight of us cares for someone, and we should be able to do that without having to fight for support, recognition, and quality of life.
"The Scottish Government provides funding, increased to £8m in 2022-23 for the voluntary sector Short Breaks Fund, delivered by Shared Care Scotland and Family Fund. And we are legislating to establish a right to breaks from caring through the National Care Service Bill, to support people to protect their wellbeing and sustain caring relationships.
"In addition, our National Carers Strategy, published last month sets out a cross-government approach to carer support and financial inclusion including through social care, social security policies, action on fuel poverty and supporting carers in employment and education."
Scotland Tonight is on STV and the STV Player at 8.30pm on Thursday, January 12.