The family of a Fife woman who died after cosmetic surgery in Türkiye have finally been given answers around the circumstances of her death.
Carol Keenan died on April 20 last year after having three cosmetic procedures in Istanbul. She had a tummy tuck, a Brazilian butt lift and abdominal repair, a procedure to make her stomach more defined. 

Speaking exclusively to STV for Scotland Tonight: Under the Knife, Leonie Keenan, Carol's daughter, said: "We received her autopsy after her first anniversary – it took over a year. It gave us the answers we need.
"We know her death was due to the surgeries, however it's still not 100% clear what actually happened. It does state if she hadn't had them, she'd still be here."
Carol's partner Stevie Anderson, who was with her when she died, said: "It's a nightmare. It's a horror story of botched mistakes. There's endless mistakes."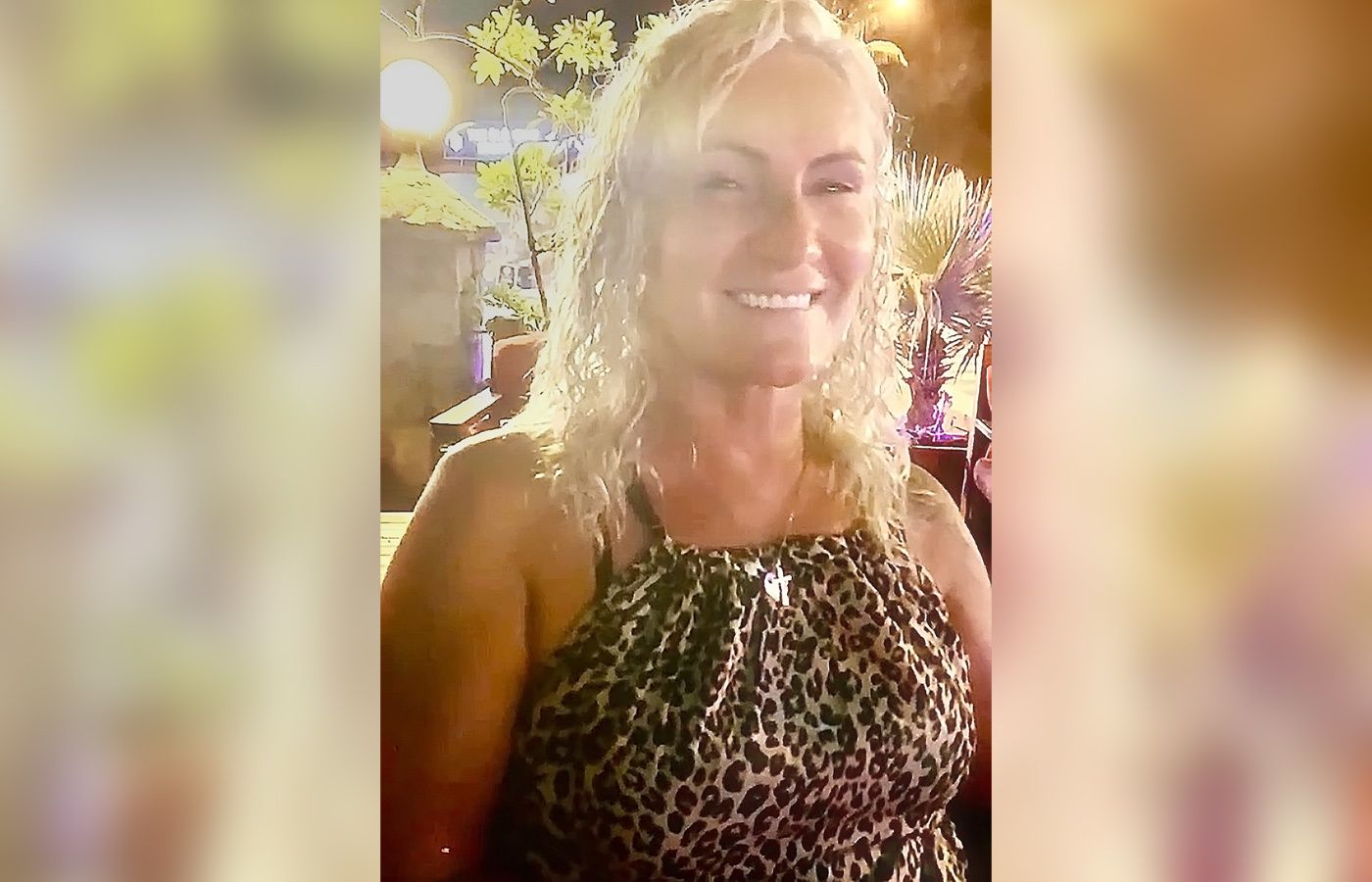 The family want to see urgent changes from both the Scottish and Turkish governments to avoid other families enduring the same trauma as them.
Leonie has been lobbying MPs and MSPs about the possibility of introducing a private ambulance to transport deceased people when they land back on Scottish soil after dying overseas.
She said: "My mum was brought round from the plane – on a luggage cart – on a trolley. It's see-through and it's not even strapped down and it's going from side-to-side. And the wee orange light, I see it and hear it all the time. I thought it was more civilised and dignified.
"Stevie and I went in to the funeral director to speak about arranging being able to view mum and visitors coming in and he was a bit hesitant before we went in to see mum." When referring to the post mortem, the funeral director said: "Leonie, I'm not going to lie, they've butchered your mum."
Stevie added: "The Turkish government needs to be held accountable. There should be something put in place to help families like us so they don't have to go through this. Make it harder for girls, men, boys, to go across there and get life threatening major surgery. It's a production line and it shouldn't be like that."
Carol collapsed on the way to hospital to receive her fit-to-fly home letter from her doctor.
Recalling the experience, Stevie said: "We were in the lift and she was chatting, we were so happy and then we walked outside and she just went to step (out) and see the taxi and she just said, 'Oh Stevie', and she just collapsed right there and then. I knew then that wasn't just a normal collapse and I was just screaming for help."
Carol went into cardiac arrest on the way to the hospital.
"This doctor came out and said 'it's going to be ok, it's going to be ok' and I said, 'are you sure about that?' And maybe 20 minutes later the doctor said 'I'm sorry, she's actually gone'. It was the worst day of my life."
Leonie claims on the day of her mum's procedures, she was offered a third procedure for free – an abdominal repair surgery.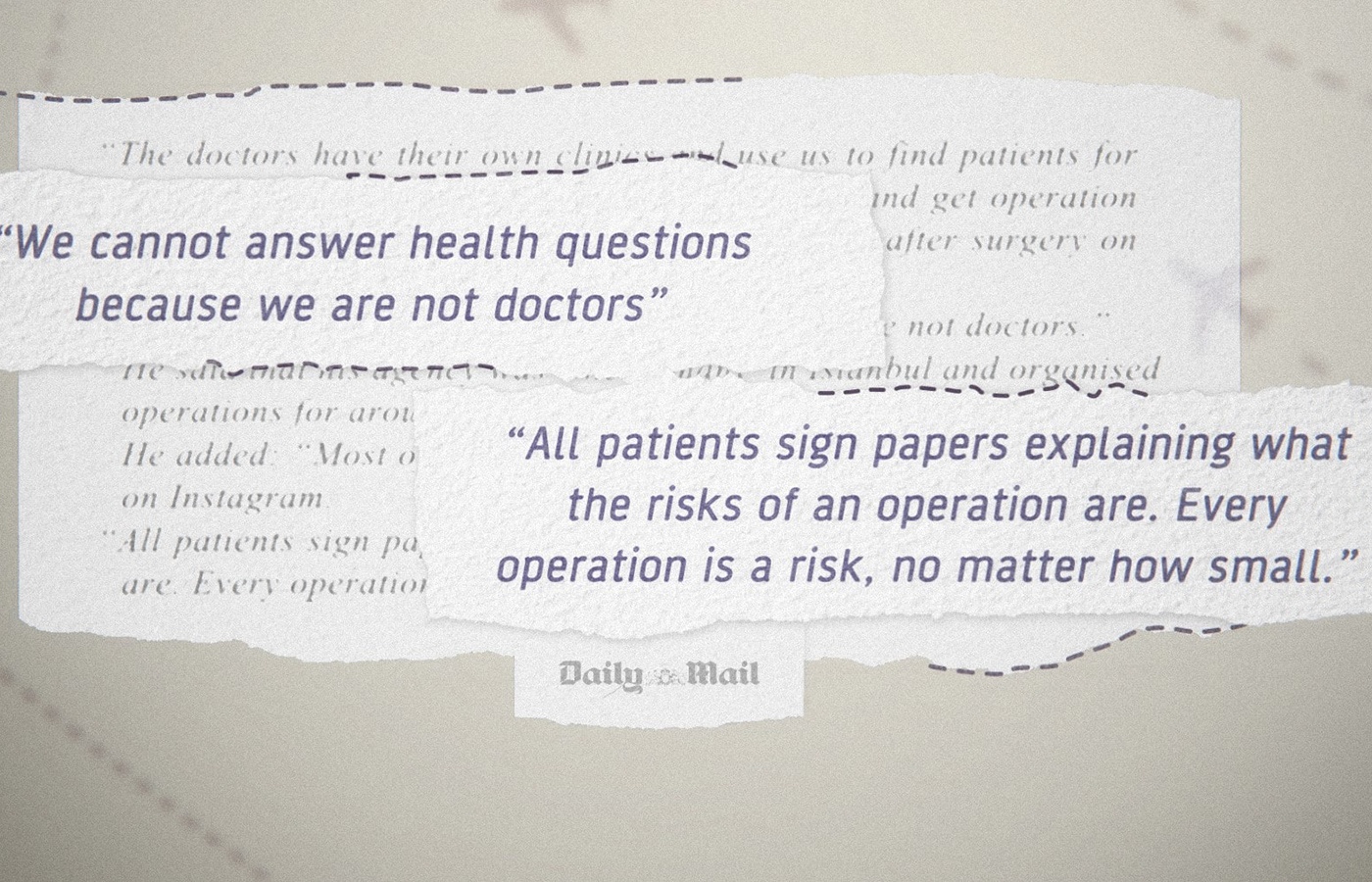 "She only paid for two surgeries but they gave her three. They shouldn't be offering that when she's on a table getting ready to go down, when she's not got time to make the right decision, or read into it, or go through it or anything."
Carol booked her surgery through Clineca, a health tourism agency that connects patients with surgeons and hospitals. She mostly spoke to them over WhatsApp.
"It's one out, one in," said Leonie.
"It's a production line, making mega money, a lot of money," Stevie added.
Scotland Tonight contacted Clineca numerous times but they did not respond. In a previous statement to the Daily Mail newspaper, they said: "We cannot answer health questions because we are not doctors. All patients sign papers explaining what the risks of an operation are. Every operation is a risk, no matter how small."
Requests were also made to Carol's surgeon, Dr Can Zeliha Gul, to see if she takes any responsibility over her patient's death. She hasn't responded.
On what would have been Carol's 56th birthday, her family came together to celebrate her life.
"She was always dancing, singing, she never sat still. She was a kind, generous, warm person and you always knew she was in a room, she lit up a room," said Stevie.
Leonie says Carol, who had eight grandchildren, was a really hands-on granny.
"She picked them up from school, gave them their tea, walked them home, and took them on weekends," she said.
"There wasn't a day that went past that they didn't hear from their gran. They'd be on FaceTime, she always made time to speak to them."
When asked what life is like now that Carol is not here, Leonie said: "It's very difficult. It's difficult for them.
"I'm dealing with my grief but I'm also dealing with theirs and I'm trying to help them while dealing with mine and everything else that needs to be dealt with for my mum. It was hard. It's still hard."
In 2019, the Turkish Government set up USHAS, a specialist organisation within the Ministry of Health that manages and promotes "medical tourism".
When asked about the use of the term "tourism" when people are dying, health tourism coordinator, Professor Dr Ece Salihoğlu said: "Most of the people prefer to use tourism, but as a doctor I do not prefer to use the tourism, because, as you see, I am talking always about the patients. I am not talking about the tourists. If there is a severe medical issue, that means that these are patients.
"International treatment is a very complex treatment because there are many sides of it and I think you cannot ask to solve all the problems from the country who gives just the treatment."
USHAs expects more than ten million people will visit Türkiye for surgery every year by 2025.
"I don't think it is a good idea to tell Scottish people not to come to Türkiye. Why? I think Türkiye is a good place to take care of every kind of treatment in state-of-the-art technology and with good professionals who are affordable," said Dr Salihoğlu.
"I would say that every patient who is planning to come to Türkiye must have a good investigation about the centres they are choosing. If they prefer to have cheap solutions for big problems, nobody can guarantee the results. Please, ask for the certification of authorisation, otherwise, do not accept any treatment."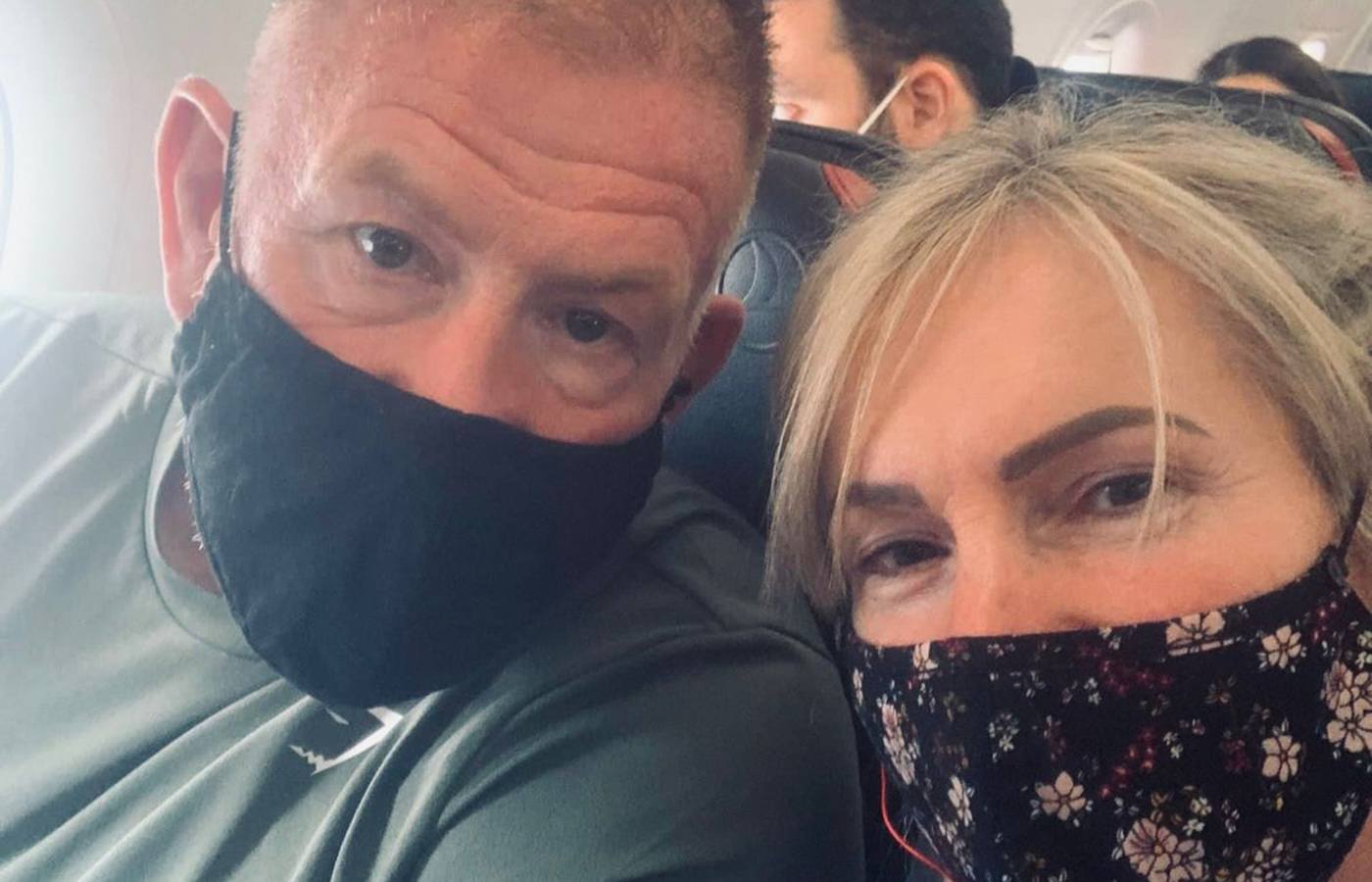 Stevie believes that people travelling abroad for cosmetic treatment shouldn't be referred to as tourists.
He said: "I don't know where that comes from. It really irritates me. It's not tourism at all. It takes away from what it is and deflects from what it is. It's major surgery. We're not silly, we know it can happen here but you have aftercare, people to look after you. Over there they don't look after you."
Leonie also claims her family was not able to access support services because Carol died abroad and not in the United Kingdom.
Leonie said: "The government run a service and you tell them once about the British person that's passed away and they will go through everything and let them know. So you don't have to do each step yourself.
"The doctors, the bank, if they were on benefits. They do it all and shut everything down for you. But because my mum passed away abroad, she had a Turkish death certificate, so she was not entitled to that service.
"And as small a job as that might seem to some, Stevie and I had to think about everything and phone all these people individually to get it done."
A spokesperson for the Department for Work and Pensions said: "We are sorry for the loss Ms Keenan's family have experienced.
"You can use Tell Us Once if a person who dies was abroad temporarily. A registrar will explain the Tell Us Once service when you register the death."
A Scottish Government Spokesperson said: "We do not recommend that patients and families seek clinical treatment or care for themselves overseas, and guidance on NHS Inform recommends that people do not travel abroad for surgery.
"If someone does travel for private surgery the expectation is that related pre and post operative care will also be private.
"While NHS Scotland does not provide standard post-operative care for people who have chosen private treatment, it will always provide emergency care to anyone that requires it."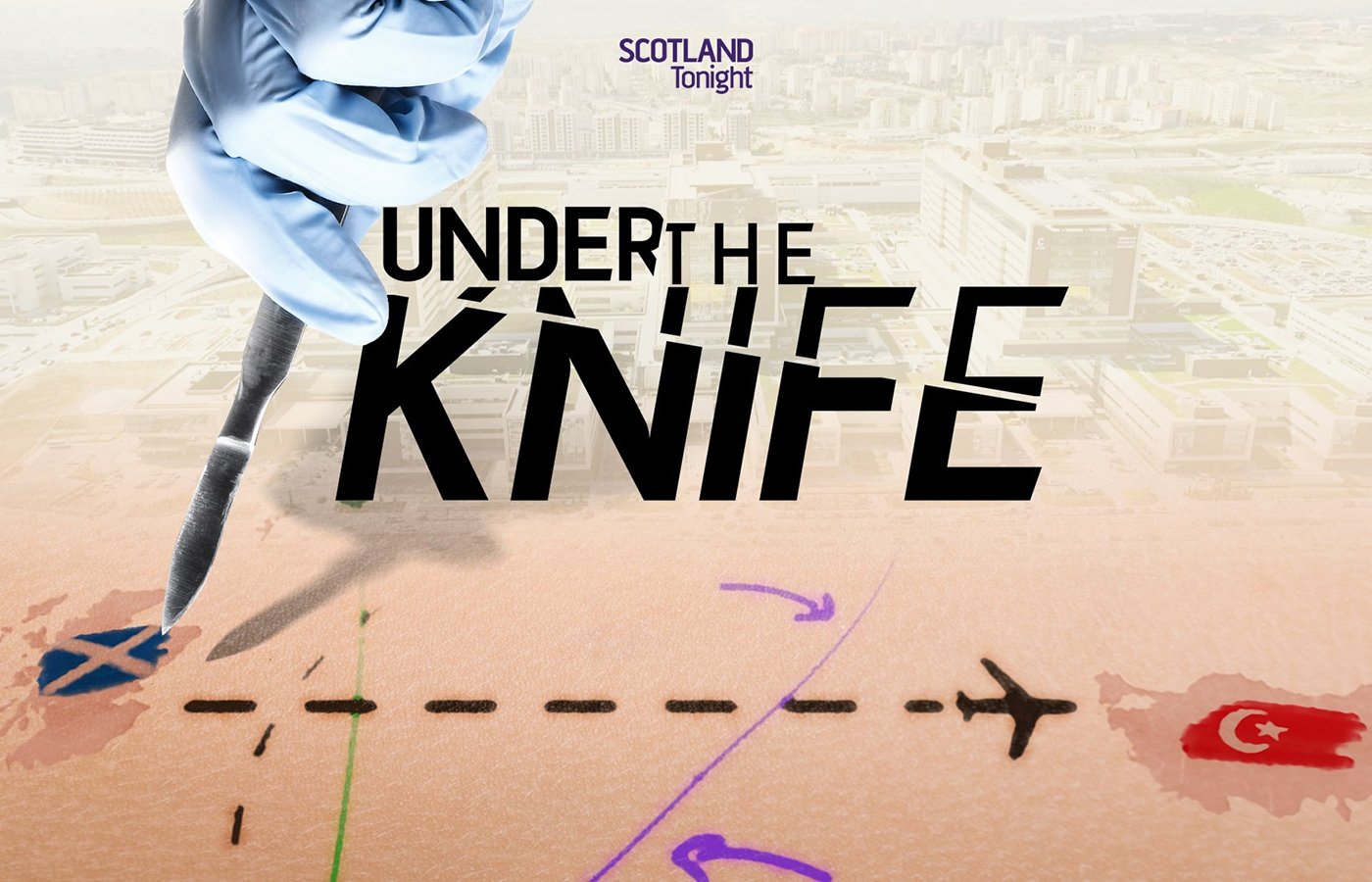 Scotland Tonight's 'Under The Knife' programme airs on Thursday August 31 at 8:30pm on STV and is available to watch on the STV Player.