The Government and the NHS have warned people not to travel abroad for cosmetic tourism.
Despite those warnings, however, it wasn't enough to deter journalist and presenter, Zara Janjua.
As part of an investigation into the dangers of traveling to Türkiye for cosmetic surgery, Scotland Tonight has been given exclusive access to document Zara's procedure.
She said: "I noticed when I was really young that I was carrying a lot more weight in my midriff.
"I started to become really aware and really self-conscious about it, which I think is quite normal for young girls. Everything feels very embarrassing. It's just that as I got older that never really left me."
Zara booked to have a tummy tuck at Acibadem Atasehir Hospital in Istanbul. The surgery involves removing a large chunk of fat and skin round the abdomen.
Zara looked into getting a tummy tuck in Scotland eight years ago. It was going to cost her £11,000. Doctors warned her that if she wanted to have children she should wait to avoid her stomach from being stretched post-surgery.
"Now I'm 38 and I still don't have children," she said. "And I'm also now wondering what on earth I'm waiting for and why have I been continuing to feel this way? Just self-conscious and self-aware about something. I've had it all my life.
"I have done so much research into this. I don't feel bad about the way I look, I really love the way I look, the way I am. I'm just hung up on one part of my body."
For Scotland Tonight's 'Under The Knife' special, Zara filmed a series of diary video entries to document her experience.
The price of cosmetic surgery in Türkiye is starkly different to Scotland. You can get a tummy tuck in Türkiye for as little as £1,400. Back home you're looking at anywhere between £4,000 to £8,000.
For a full face lift in Türkiye, people are likely to pay between £2,000 to £5,000. In Scotland, the starting rate can be around £10,000.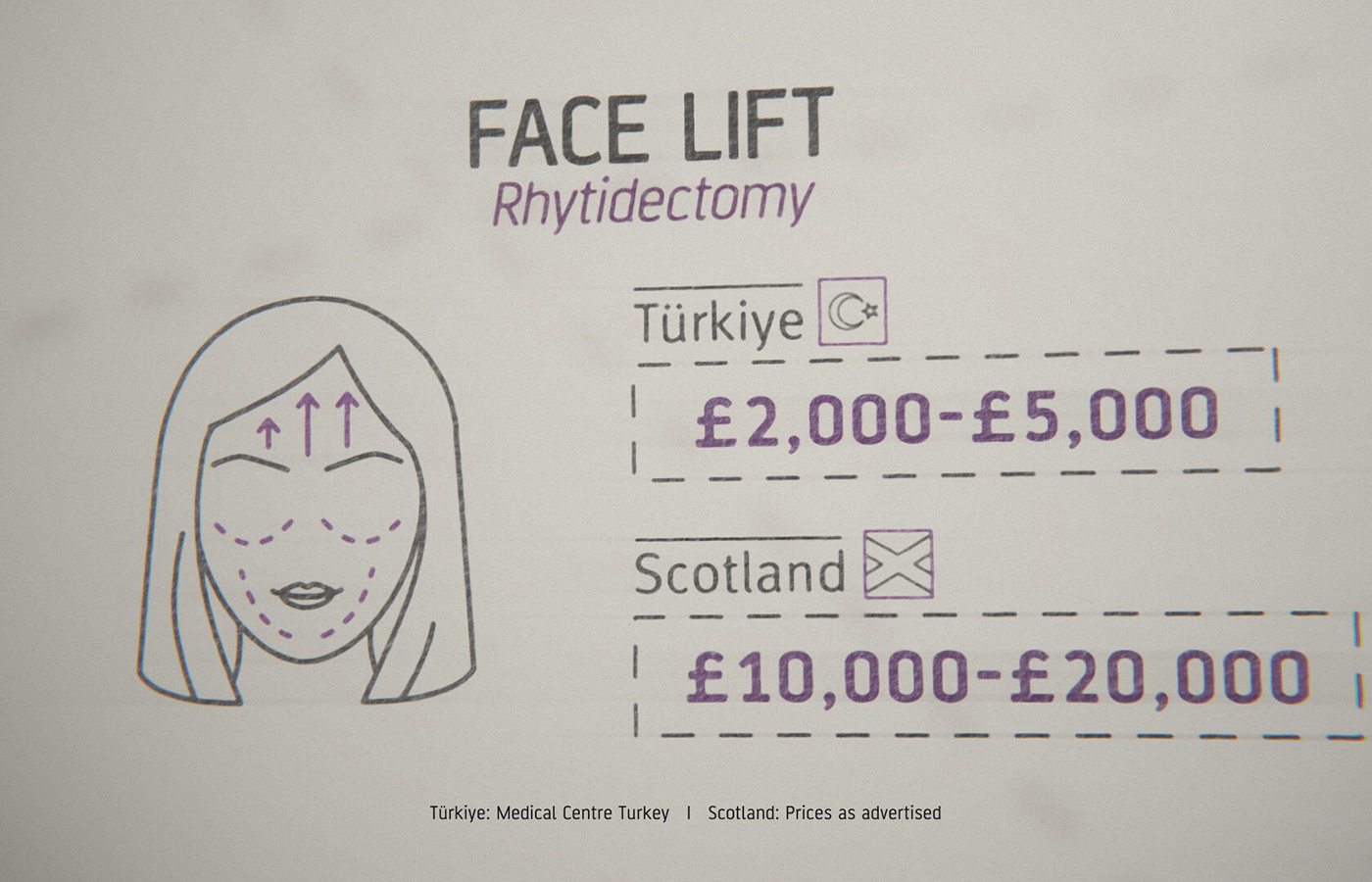 Zara said: "It is about three times cheaper to have this procedure done in Türkiye than it would be to have it done here in the UK, which is a huge consideration for people.
"But it's also the reason that I guess so many people will rush into making that decision quickly, and going out somewhere without properly looking into the hospital or their surgeons, or understanding the process."
Since 2019, 26 people from the United Kingdom have died after having surgery in Türkiye.
"I've been doing everything to try and really understand the risks involved in this and get to the point where if something goes wrong, I have to accept that it's a choice that I've made and I have to take responsibility for that," Zara told Scotland Tonight.
After arriving in Istanbul, Zara headed straight to Acibadem Atasehir Hospital ahead of her surgery the next day. It was the first time she met her surgeon, Prof. Dr. Bülent Saçak, in person.
"At Acibadem, we demand the patient comes in prior to surgery. We do a face-to-face proper communication and exam and we decide on the surgery after this," said Dr Saçak.
When asked about the quality of aftercare at Acibadem, Dr Saçak said: "Sometimes our international patient department can be a little bit sad about what I say because I want the patients a little bit longer than they're expecting. But a longer stay in Türkiye comes with the price and the budget, and that's why we are a little bit more expensive than the rest of the other companies and hospitals."
Acibadem is considered expensive when compared to other Turkish hospitals.
Dr Saçak continued: "What concerns me is the health tourism and the pressure of the companies who are bringing patients to Türkiye.
"It's getting cheaper and cheaper. The cheaper it gets, the quality tends to get lower and lower, which ends up with more complications. We cannot compete with the low-end prices but we are trying to do our best."
Dr Saçak told Scotland Tonight reporter Vanessa Taaffe that he's unhappy about his country having a reputation for botched surgeries.
"The complications are getting a little bit higher so we have to solve this. We have to find a way to provide better health service and still be cheap," he said.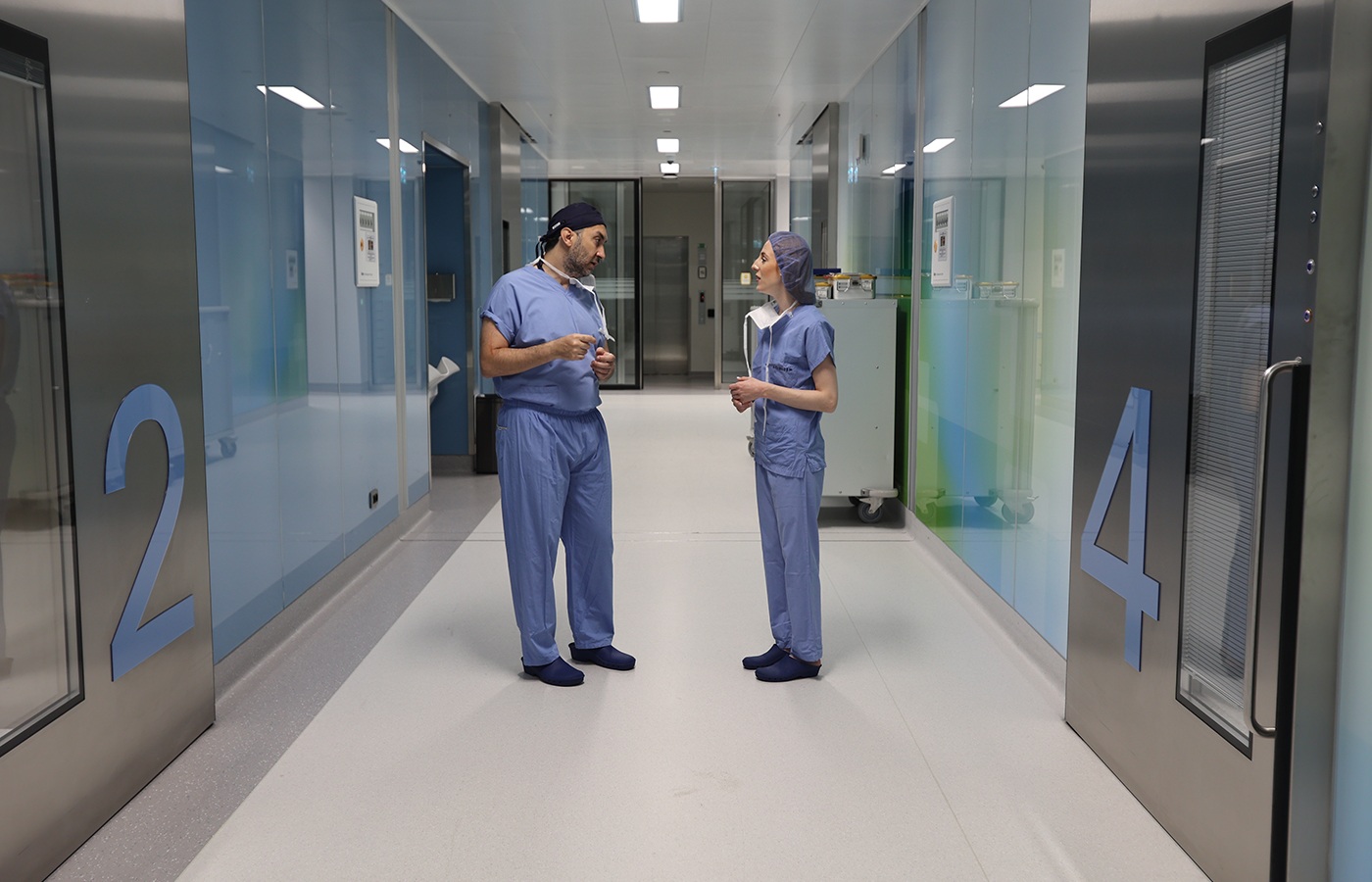 On the morning of Zara's surgery, the check-in process is swift. After a few checks by nurses, Zara is dressed in a medical gown and hair net.
As she was sitting with Vanessa before being taken into surgery, Zara said: "There's certainly a lot more skin being removed than I had anticipated, and the aftercare and stuff, I hadn't really considered about having a catheter in and all the little things, but I don't think there will be any surprises."
Scotland Tonight were given exclusive access to Zara's surgery. Professor Saçak made a large incision in Zara's stomach so he could remove the excess fat. The procedure took around four hours.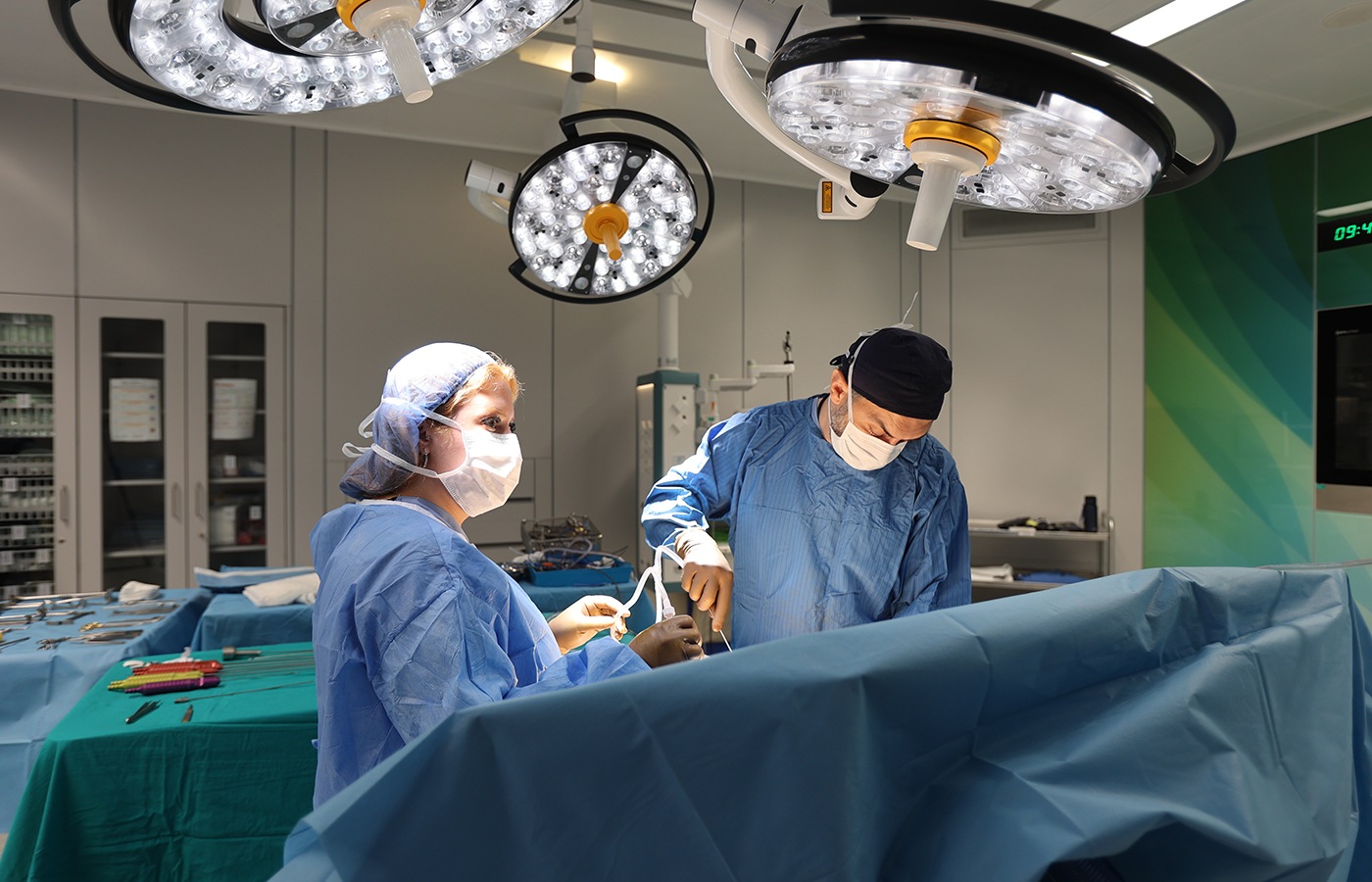 Three days after the surgery, Zara sent us a video providing an update on her surgery.
Four weeks after Zara's surgery, Scotland Tonight caught up with her again – but this time in Scotland. Her recovery is so far on track. Although her surgeon can't follow up in person, he's been in regular contact.
"My initial thoughts were 'I wish I'd never had it done', which is perfectly normal because you're in a lot of pain. I had lots of lows, throughout the first week especially. I'm four weeks into recovery now and I'm already absolutely loving the results. But the scars are still puckered and it will take time for the sutures to dissolve."
When asked if she has any messages for those considering making the same journey to Istanbul for surgery, Zara told Scotland Tonight: "This is no small deal. This is absolutely huge.
"It's a huge decision to make. Anyone thinking about it, you really need to do your research. People say that and they don't know what it means. Look at your hospital, how is it ranked? Is it a global brand? If not, where are the testimonials?
"I think the biggest thing is being emotionally prepared. Knowing the reasons why I was doing it. I was doing it for that relief. I wasn't doing it because I thought it would change the way I thought about myself."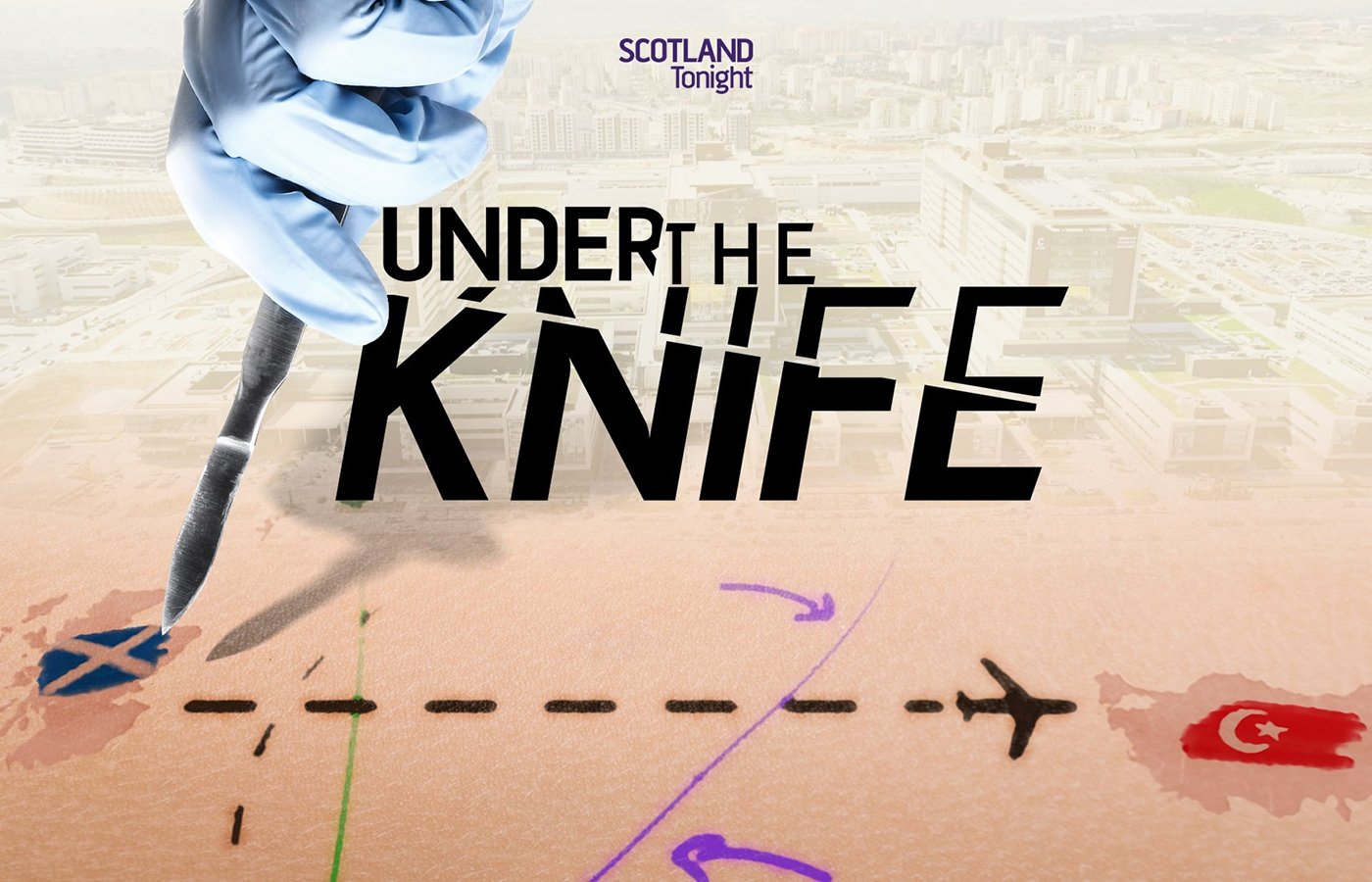 For more, including interviews with those who have lost loved ones to surgery in Türkiye, tune into Scotland Tonight's 'Under The Knife' special on Thursday at 8.30pm on STV and STV Player.