WARNING: Article contains images that people may find upsetting.
A Scot whose surgery was botched abroad is facing a £20,000 bill for corrective work.
The woman, who Scotland Tonight is calling Claire to protect her anonymity, wants to warn people about the dangers of travelling for surgery when it doesn't go to plan and says she owes her life to the NHS.
She spent a month in hospital being treated by the NHS after returning home from Türkiye, formerly known as Turkey, and is now facing a £20,000 bill for corrective surgery in Scotland.
Claire had a tummy tuck, liposuction and a breast reduction. It cost her £5,500.
"My belly button isn't in the right place. My stomach is all fat and spongy. The insides of my legs are all loose where they did all the liposuction"
The surgeries were a part of a package deal that also included flights from Scotland to Türkiye and accommodation. Now, she's facing corrective surgery bills more than triple the initial cost.
Speaking exclusively to Scotland Tonight, Claire said: "The hospital wasn't anything like I imagined it to be. The surgeon, the staff, everything. As soon as they got me there, they wanted the money. Then they tried to put me into a hostel with a big security guard at the bottom of the stairs.
"At that point I said to them 'I'm not going through with this. It doesn't feel right'. I wish I'd listened to my gut feeling then."
Despite her uncertainty, Claire went ahead with the surgery – a decision she now regrets.
"I'd an open wound in my stomach until December last year and now I have a hole, a dent, plus I've one hip bigger than the other.
"My belly button isn't in the right place. My stomach is all fat and spongy. The insides of my legs are all loose where they did all the liposuction. Before I had my breasts reconstructed at Cosmedicare, they were just empty sacks."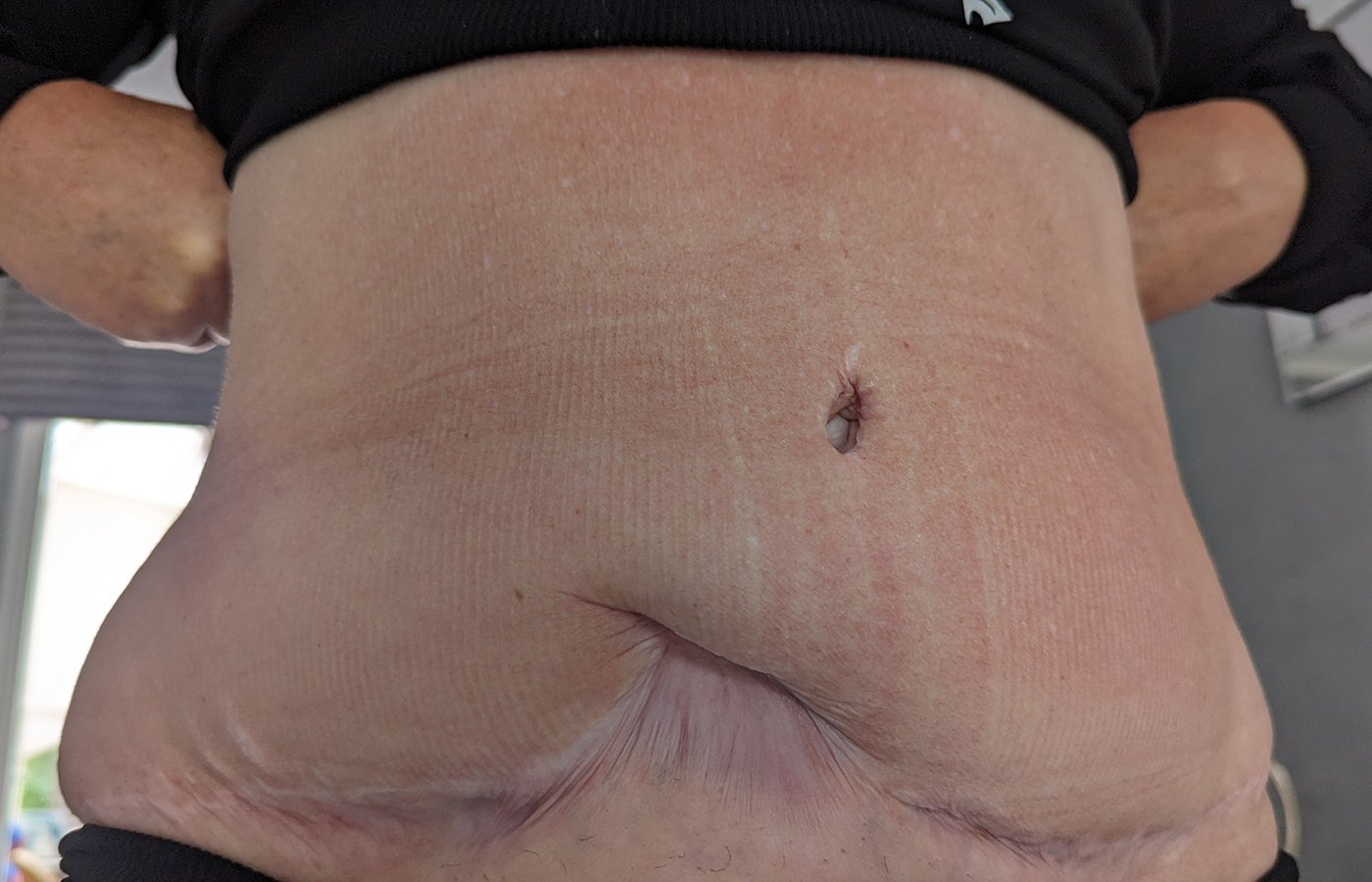 A week after returning home, Claire's open wounds began to bleed and she was rushed to A&E.
She spent weeks at a time in and out of hospital having life saving treatment.
She said: "I had a big blood bubble, that's what they called it, and it burst. It actually burst when I was paying for my daughter's wedding dress, and it ran right down the floor."
The NHS will help any patients with life-threatening wounds and infections from surgery abroad.
But they won't offer corrective surgery.
"I can't praise the NHS enough," Claire said. "Saying how sorry I was, and crying and wasting their time and their money (that) they were using on me, (that they) could have been using on someone else. I probably wouldn't be here if it wasn't for them."
Claire's family have been helping and supporting her with her recovery.
"It was horrendous what I put my family through was terrible. You don't think about that. I could have died," she said.
Claire had corrective breast surgery at Cosmedicare, a private Scottish clinic. Surgeons there are concerned by the numbers of people coming to them after having botched work abroad.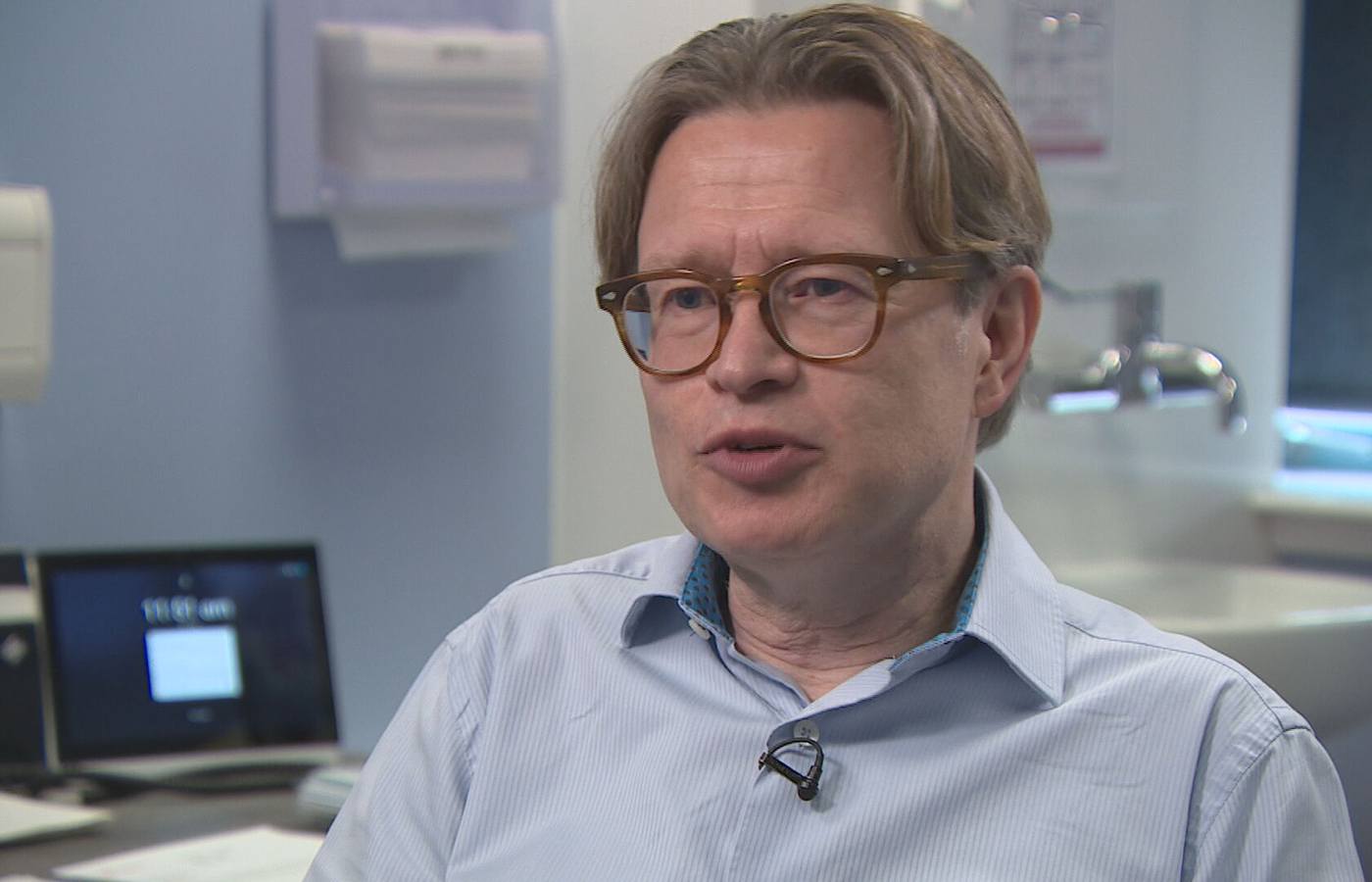 Surgeon Cameron Raine told Scotland Tonight: "More people are developing complications and there does not seem to be a good safety net for those individuals in the countries that they visit.
He added: "The aftercare is where the problems can be picked up, so I think if you pick up a problem early you can correct the problem and deal with it when it's relatively minor, if it is ignored or inappropriate treatment is provided, often things will escalate.
"It is a great concern and something we don't have any answers for."
He also said patients will typically have to wait up to a full year for their body to heal before a surgeon in the UK would consider carrying out reparative work.
"I just wish they'd stop getting away with all the advertising they do on sites young girls use, promising them the world"

Claire
Even if someone has travel insurance when going abroad for cosmetic surgery, most policies will not cover the cost of fixing botched surgery when a patient returns home.
The British Association of Aesthetic Plastic Surgeons, which represents plastic surgeons in the UK, has started collating the first ever database with the number of corrective procedures carried out in the UK after surgery abroad has gone wrong.
They told Scotland Tonight that 324 people returned home with complications from cosmetic surgery abroad and estimate each patient is costing the NHS around £15,000.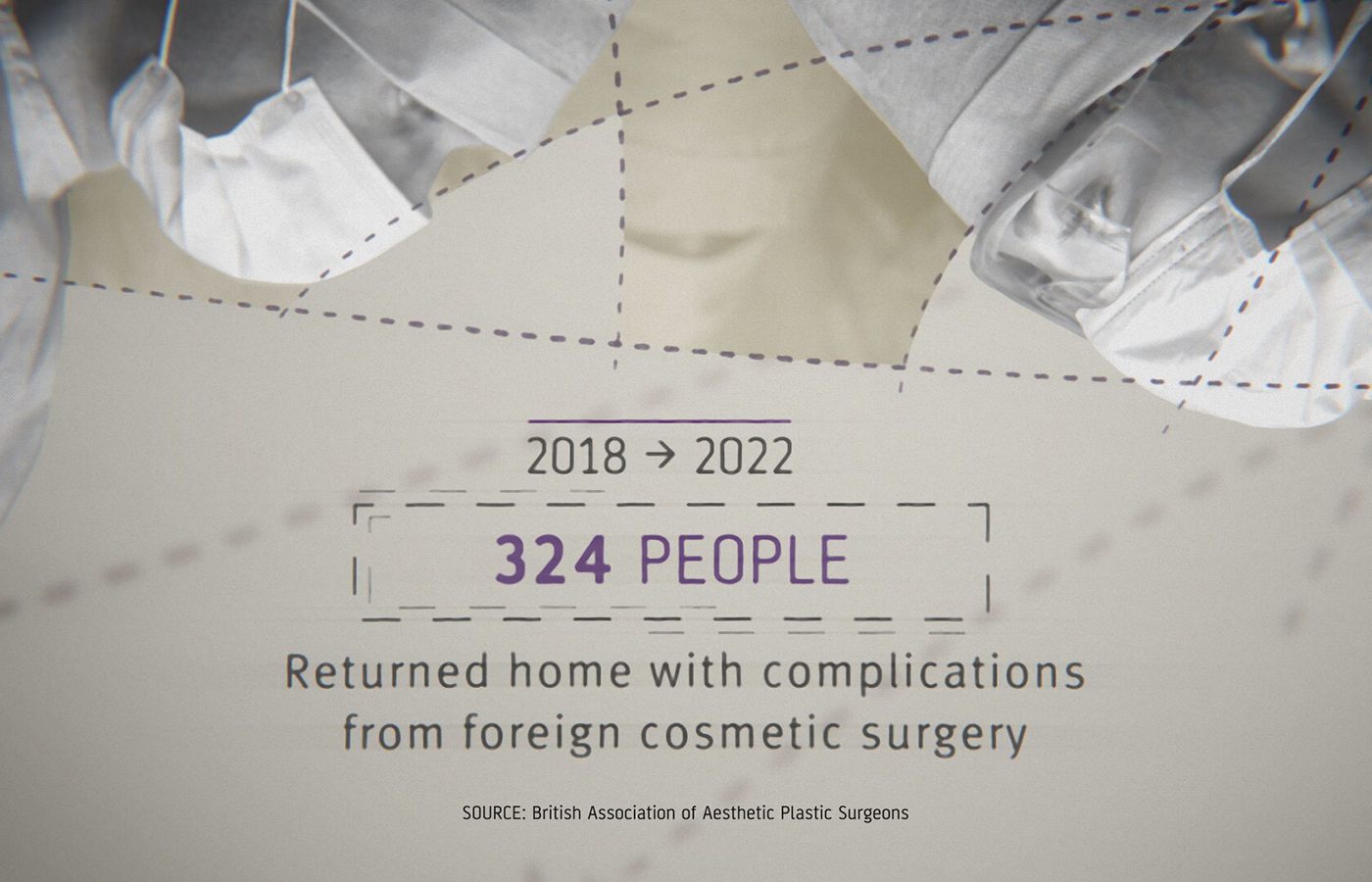 As Claire comes to terms with her new body, she wants to see changes made to how cosmetic surgeries abroad are marketed and advertised.
"I just wish they'd stop getting away with all the advertising they do on sites young girls use, promising them the world. I hope my story stops one person going, but I don't know if it will.
"Until our hospitals can compete with the prices they're going to keep going and there's going to be more and more deaths. It's getting more popular and more people are going, so it's going to be more and more people either dying or ending up like me."
The NHS has warned Scots not to travel abroad for cosmetic surgery.
They said: "NHS Scotland does not recommend choosing to pay to travel abroad for surgery as part of a packaged holiday. This is sometimes called surgical or cosmetic tourism.
"Surgical options in Scotland can appear more expensive. But you should think about the potential savings against the potential risks of travelling for surgery."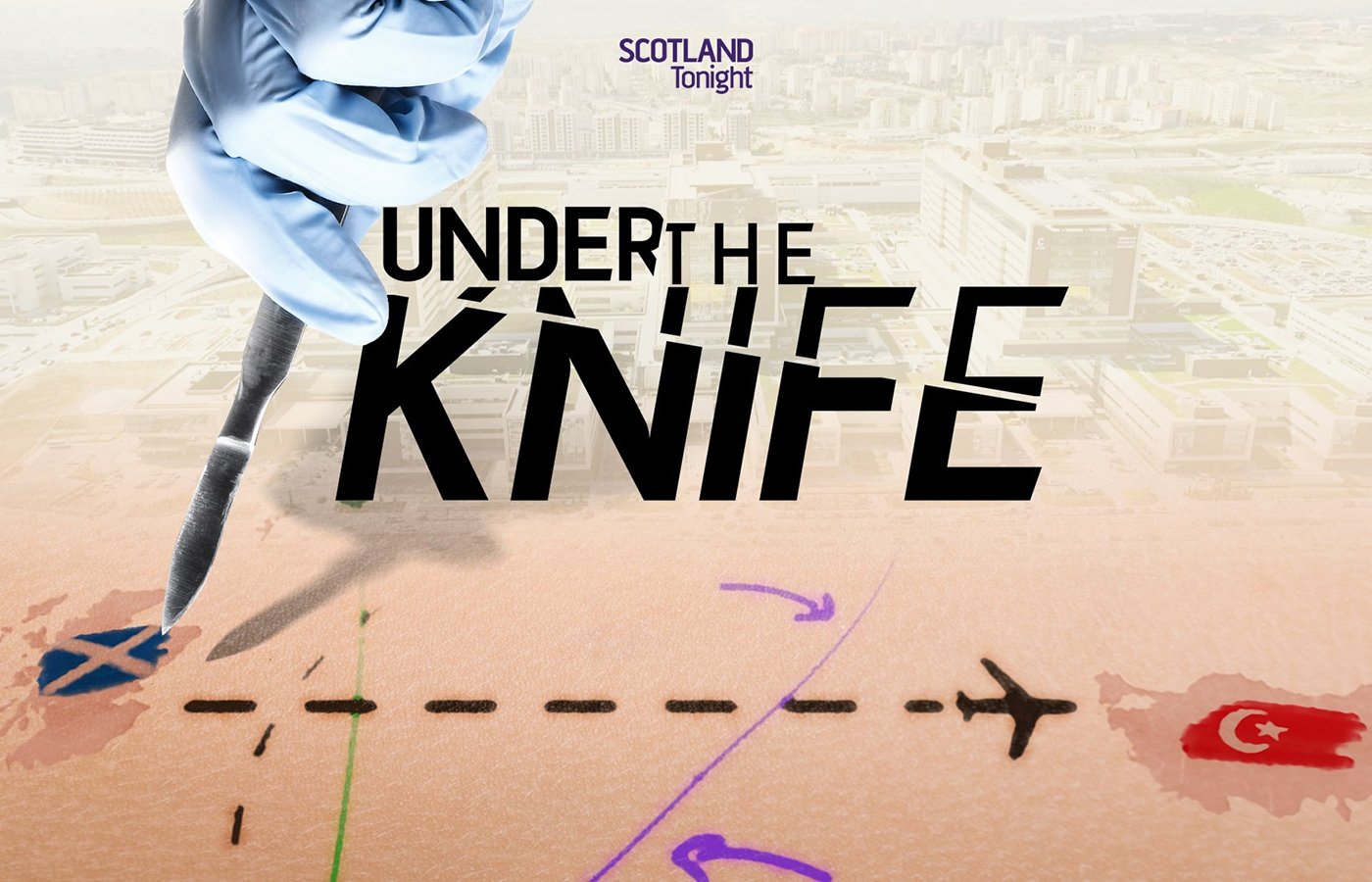 For more, including interviews with those who have lost loved ones to surgery in Türkiye, tune into Scotland Tonight's 'Under The Knife' special series on STV Player.