Former friends and family of an alleged fugitive have told of their dealings with him in America.
Convicted sex attacker Nicholas Alahverdian, or Rossi, is wanted in Utah and Salt Lake City for other assaults, but was reported to have died in 2020.
Prosecutors believe he is actually a man calling himself Arthur Knight, who was arrested in Glasgow last year while being treated in hospital for Covid.
A Scottish judge is set to rule on Friday whether the man – who insists he is a victim of mistaken identity and has never been to the US – is actually Rossi, with extradition proceedings set to follow.
STV's Scotland Tonight travelled to Rhode Island, where Rossi grew up and later campaigned for child welfare reforms.
Chief reporter Sharon Frew spoke to his adoptive father, local politicians and people he drank with in a bid to uncover the story behind the sex attacker.
David Rossi, who married Rossi's mum, told the programme of his adopted son's violent past.
He said: "He was trouble – he hit his mother, hit his grandmother, stole. He was trouble at school. He wanted everything his own way."
Customers at the Wickenden pub in Providence have their own tribute to their former drinking buddy – a list of various aliases said to be used by Rossi is scrawled on the wall in the pub toilets.
Bar regular, Stephen O'Shea, described the man he knew as "immensely gregarious and very persistent".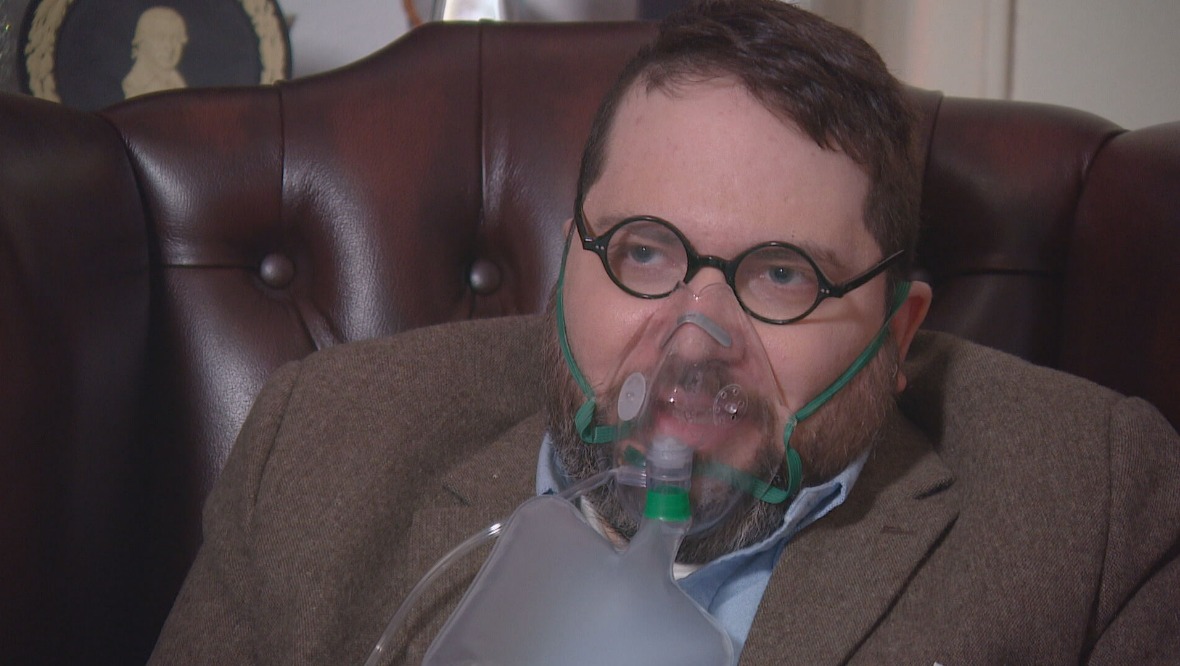 The author said: "He was hard to shake off, like a wet shirt sometimes, he'd stick you. He had the gift of the gab. The bar staff called him 'Three questions Nick" as he would just pepper them with questions. So, they established a house rule – only three questions and then shut up."
A hearing at Edinburgh Sheriff Court this week is aiming to establish the identity of the man calling himself Knight, who is usually seen in public in a wheelchair and wearing an oxygen mask.
Tenprint Identification Officer (TIO) Lisa Davidson told the court that fingerprints taken by police in July from the man in Saughton Prison in Edinburgh were "identical" to Rossi's fingerprints on the Interpol red notice and the extradition request.
On Tuesday, another TIO, Anita Vezza, analysing the same images, said the fingerprints had "similar characteristics on each that were unique to that person".
In his evidence on Tuesday, 'Knight' claimed he was tattooed while unconscious in hospital, telling the court this was why he had similar tattoos to Rossi.
On Wednesday, the court was told that US prosecutors submitted two more extradition requests in late October for the man.
One relates to an allegation of rape in Salt Lake City and another to an allegation of sexual assault elsewhere.
The man is already fighting an extradition request by authorities in Utah who allege he raped a 21-year-old in the state.
Scotland Tonight is on STV and the STV Player at 8.30pm on Thursday, November 10.