Gambling took over Scott McEwan's life as a teenager. He lost thousands of pounds throughout his 20s and experienced depression, anxiety and relationship breakdowns due to his addiction.
The 30-year-old from Douglas, South Lanarkshire, started gambling at the age of 16 after a friend introduced him to roulette.
Scott, like many others, soon found there is little or no help available in Scotland for those suffering from gambling harms.
England has seven dedicated treatment clinics specifically for gambling addiction, but Scotland has none.
As a result, Scott has spent the last two years healing from his addiction with support from his mum, alongside therapy that he has paid for himself and a determination not to return to his old habits.
"I lost about £6,000 in the space of 15 minutes on online slots," Scott told STV's Scotland Tonight.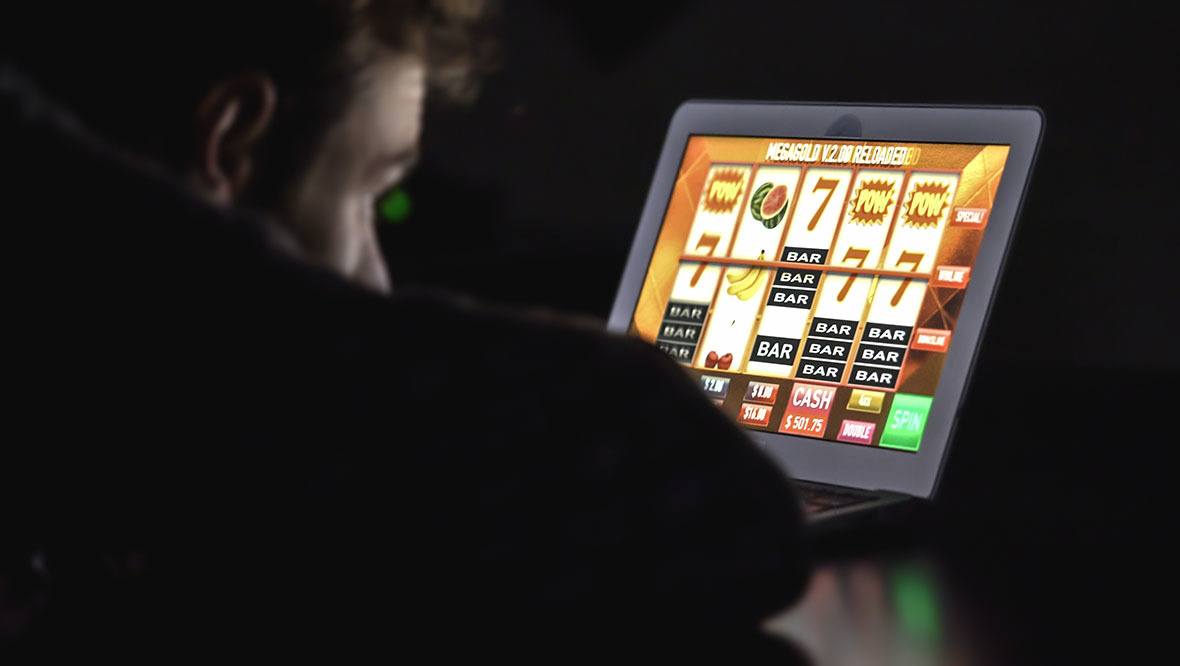 "It just spiralled very quickly from roulette to online gambling to gambling on anything really. And that's been probably about 12 years I was gambling for.
"It was more in my 20s it actually started getting a grip of me. That's when the big bets were coming in – thousands of pounds were being spent, I done in a full wage in the space of a day, a couple of thousand pounds.
"When you win money, it's not enough. It's never enough. And you keep gambling and that's the thing with a compulsive gambler, you keep gambling. Nothing is ever enough."
Scott works in finance and helps to run a football team in his local area, but he says gambling has taken a huge toll on his mental health.
"It had a massive impact; depression, anxiety, not enjoying what I was doing, not enjoying life the way it should be," he said.
"Sometimes, not really wanting to be here. Just trying to understand why I was doing it and it made life very difficult, it ruined relationships. It made me feel very self-critical. It made me think I was a bad person, when in reality I'm not.
"I could be watching TV and watching a game of football, and during half-time there could be three, four gambling adverts in the space of a few minutes.
"I think it was a big factor when I was trying my hardest to stop because I think the key to trying to beat the compulsion or addiction is having that extended period of time away from it.
"But trying to pull yourself away from it when all that advertisement was going on proved very difficult."
Little regulatory monitoring
Data obtained by STV shows very little regulatory monitoring of premises with gambling licenses has been carried out by the Gambling Commission.
There are currently 868 premises with gambling licenses in Scotland. In 2019, there were 33 inspection visits to licensed premises in Scotland.
Last year, there were just 16.
Betting firms fear blanket intrusive affordability checks will push many punters underground to unregulated firms.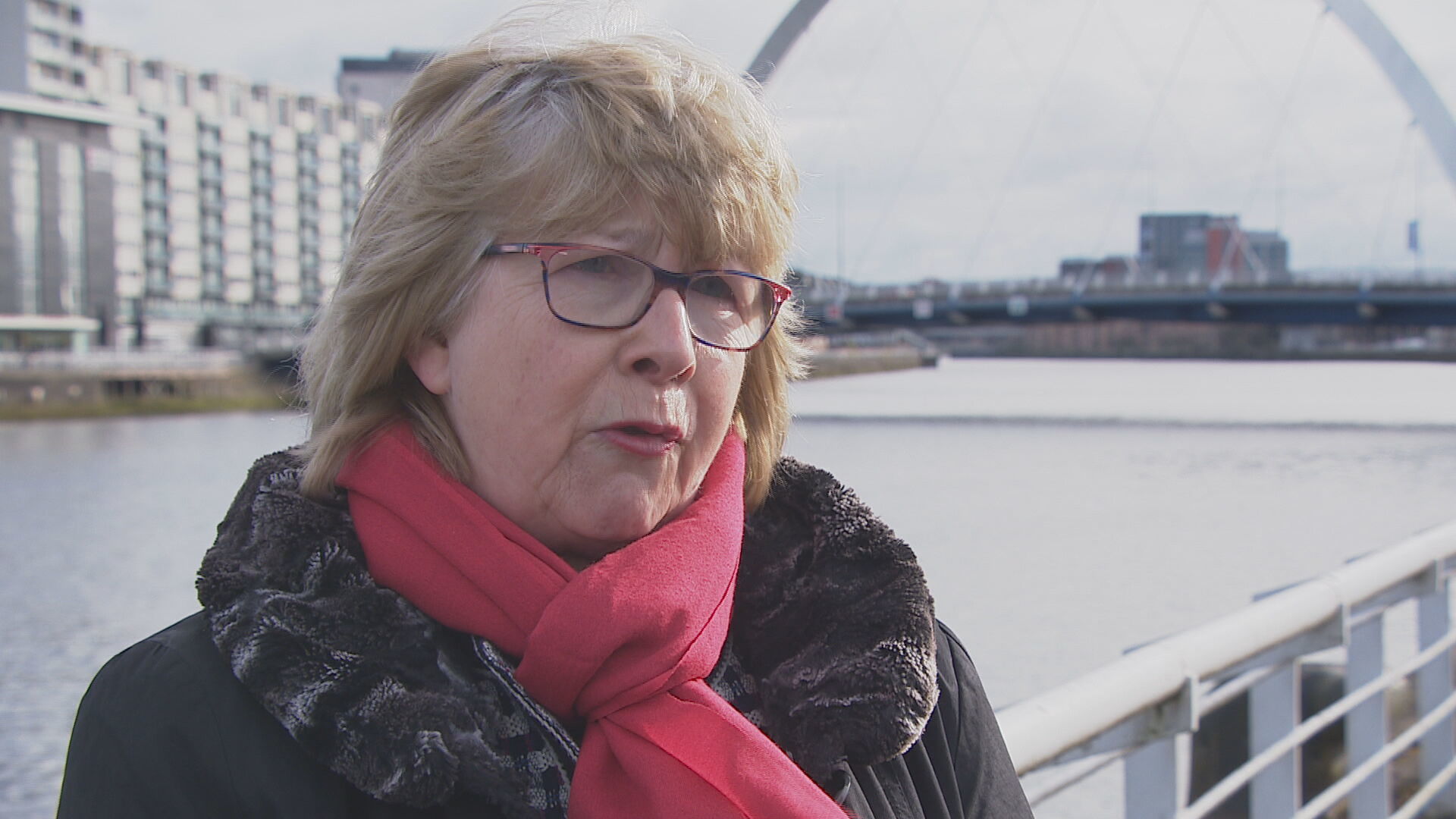 Legal expert Audrey Ferrie said: "I think perhaps a lot of people don't know about it and just assume the position is the same in Scotland as it is in England and Wales.
"Hopefully if the (UK Government's) white paper is published soon, then it is a point that will be taken up.
"I know that politicians and academics have raised this issue and have criticised local authorities for the lack of enforcement.
"I think that is unfair because I don't think local authorities in Scotland have the means or powers to do it.
"If these powers existed, they would enable licensing boards to monitor land-based gambling premises, but the monitoring and regulation of online businesses rests very much with the Gambling Commission."
What is the Gambling Commission saying?
A spokesperson from the Gambling Commission said: "The commission takes a risk-based approach when planning and undertaking compliance visits to licensed gambling premises.
"Alongside our local authority and policing partners, a key focus for those visits is on the depth of each investigation, and also any required follow-up actions to hold operators to account to ensure full compliance.
"We continue to work closely with local authorities across Scotland on an increased programme of compliance visits, whilst also promoting best practice introduced in certain regions of the country.
"Protecting people from gambling harms is a priority for the commission.
"As the regulator, we continue to take widespread enforcement action, clamp down on irresponsible products, challenge the industry to better understand their customers' needs, and to spot the early signs of gambling harms and act upon them."
'No way do we want people to bet outwith their means'
John Fox, of the Scottish Bookmakers Association, has worked in the industry for 50 years.
He said: "Most people who go racing or go to a casino, hopefully go for the excitement and pleasure of it. Certainly on the racecourse, people go for a day out and they can enjoy it, and we do promote to bet within your means and enjoy the day.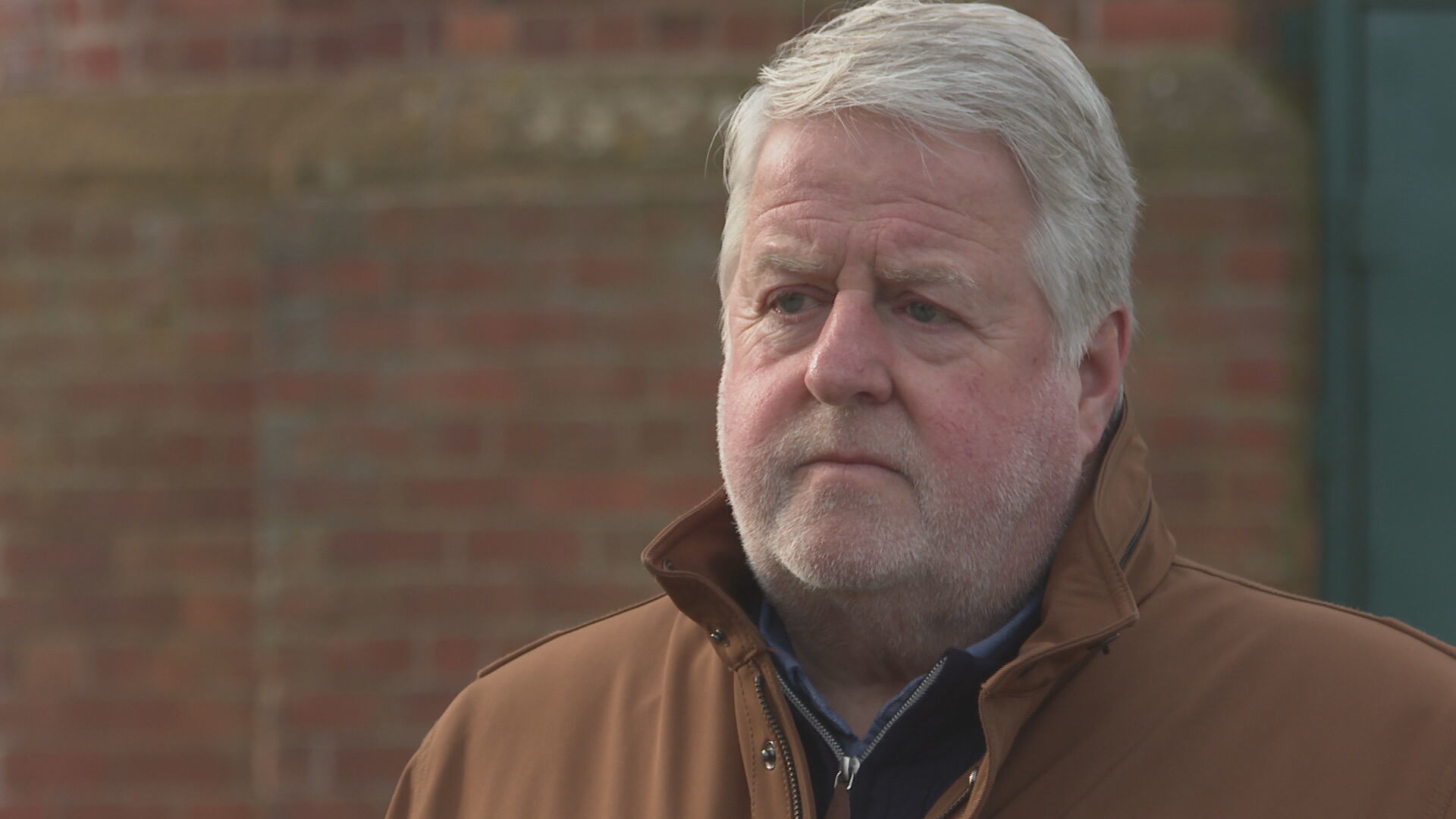 "We've got the Cheltenham Festival on at the moment, which is a huge festival, 70,000 people at it each day, and the majority of people are there for a day out, see some good racing, have a small bet.
"No way do we want people to bet outwith their means. Industry is showing they are trying to do as much to help and protect people in the way they gamble."
Football clubs take steps to ban gambling adverts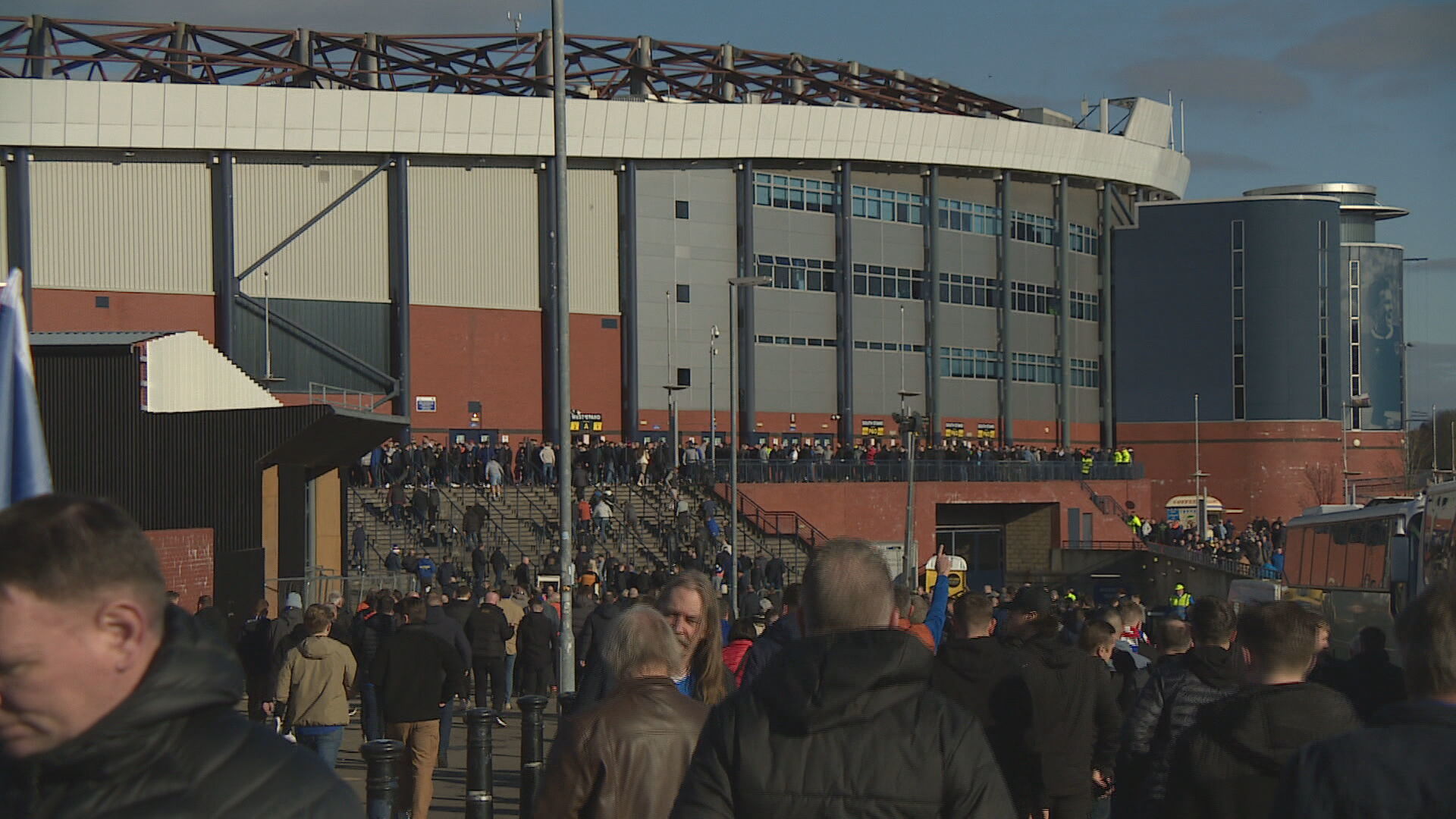 Tens of thousands of Rangers and Celtic fans descended on Hampden last month in the hope of watching their side lift the League Cup – the first domestic silverware of the season.
The replica strips adorned by fans on both sides are adorned with sponsors for gambling firms.
Online casino firm Unibet features on the blue of Rangers, while rival gambling company Dafabet have their name displayed across the green and white hoops of Celtic.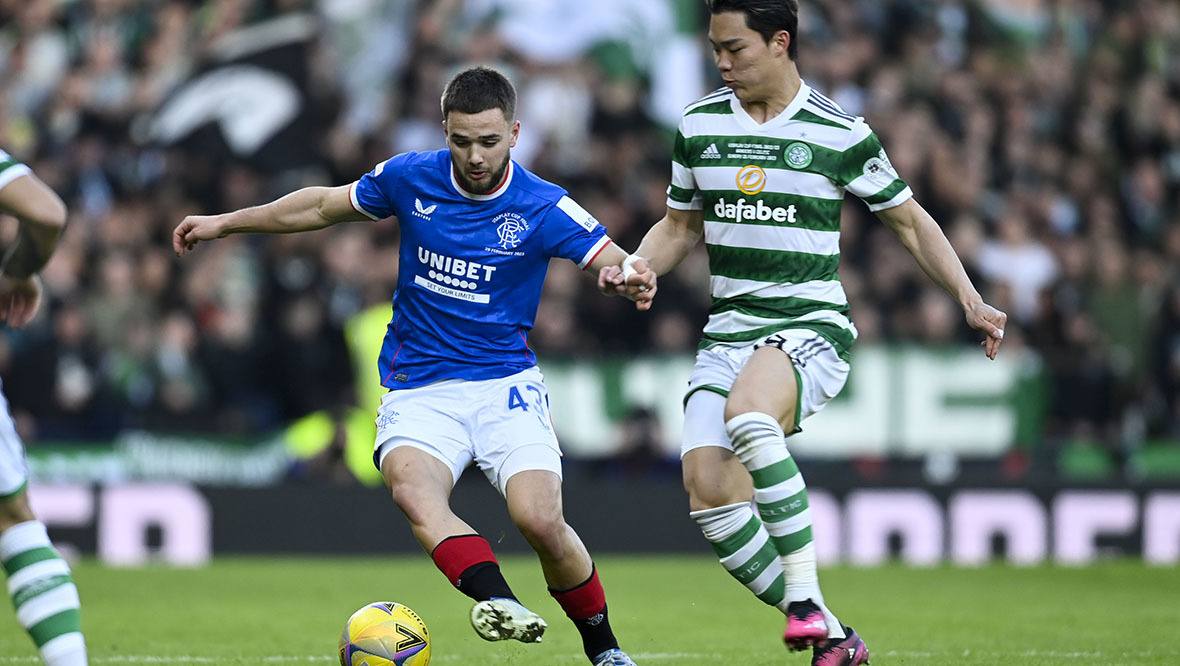 But elsewhere in the city, Glasgow City have already taken matters into their own hands.
The club, who compete in Scottish Women's Premier League One, refuse to display gambling advertising at their matches.
Laura Montgomery, the club's chief executive, told STV News: "We appreciate it's synonymous with a lot of football, but we don't feel that the space of sport itself should be used to advertise it, particularly to all our young and impressionable fans.
"We've been approached in the past by different providers whether it's markets targeted at women such as bingo or the more straightforward gambling.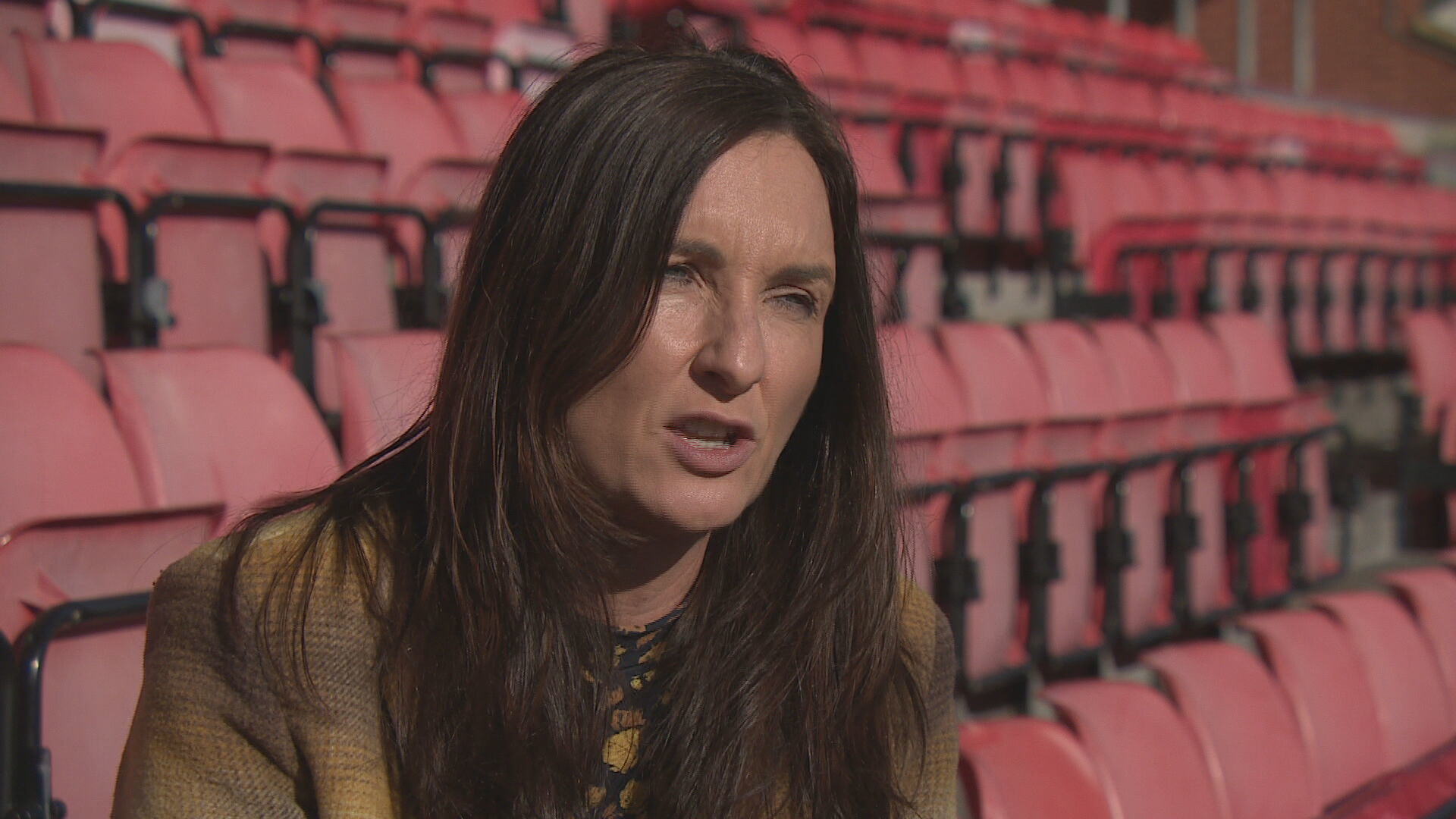 "I think most importantly for us is we want to use our football club as a power of good and promoting gambling at our games certainly isn't that."
Glasgow youth group
No one knows exactly how many people have a gambling addiction. Unlike drugs and alcohol, figures around harm are not routinely published.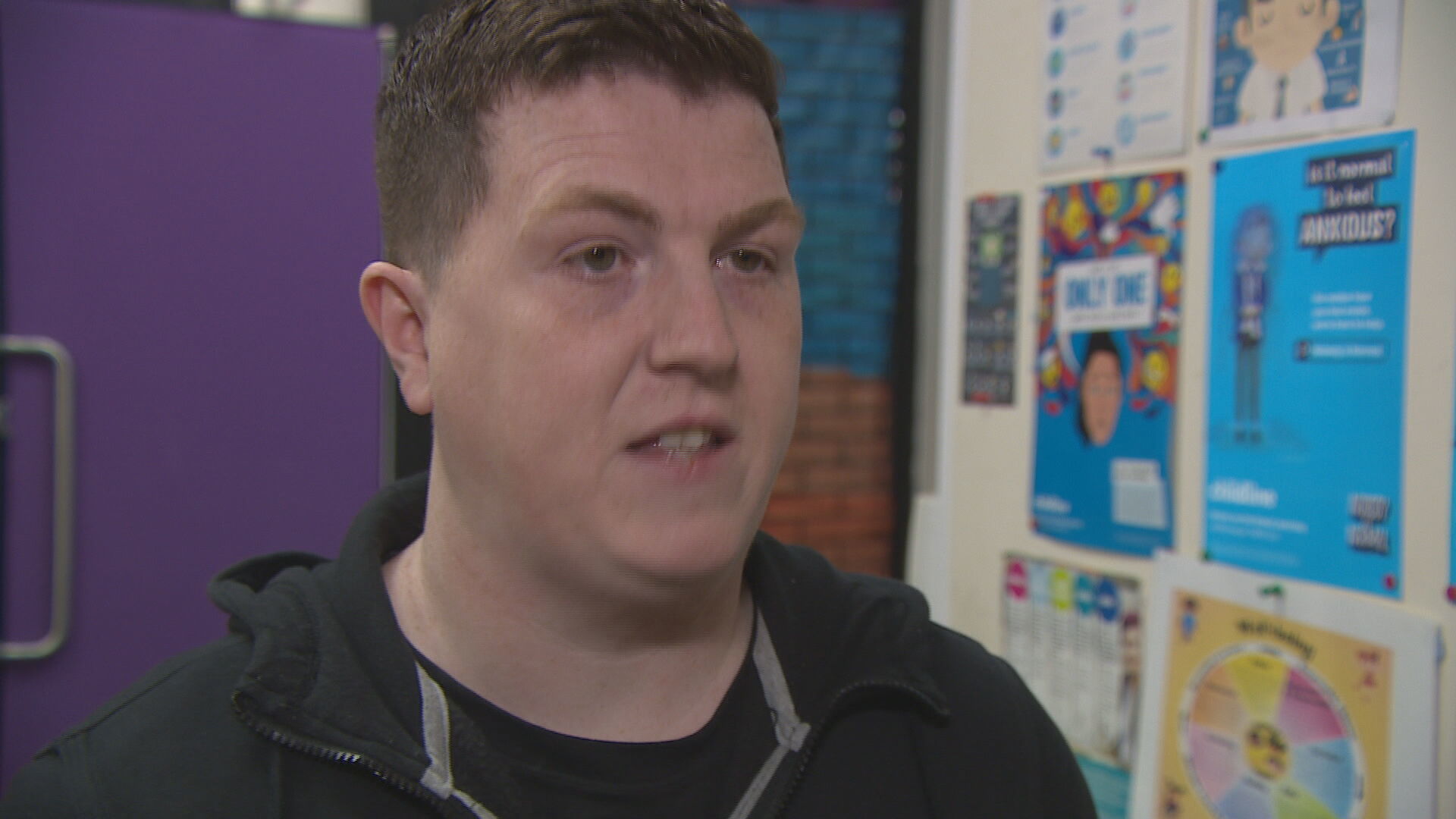 The effects are often hidden.
But people attending one youth group in the Govan area of Glasgow say tougher measures for online gambling firms would be welcomed.
John Aitken, who works at Govan Youth Information Project, said: "They're bombarded with it on social media, their favourite football teams are sponsored by it right across their shirt.
"It's everywhere and it's almost impossible for them not to be dragged in at some point, to put a bet on, and we are really worried about what impact that's going to have.
"It's not as badly spoken about as drinking and taking drugs, smoking.
"It's more like it's just a couple of pound here and there. But a couple of pound here and there can become £10, £20, £100. So it's about just trying to make them aware that it can go down a route that they don't want it to go down."
Sam is among those in attendance at the youth project on a cold February evening.
The 20-year-old said: "It (social media algorithms) tracks what you do on a daily basis. So if you see something on Twitter you could go onto Facebook and two minutes later there's an advert saying '£10 free betting'.
"You can lie about your age and still gamble. It's far too easy. They need to put a bit more security into it and actually add identification into it."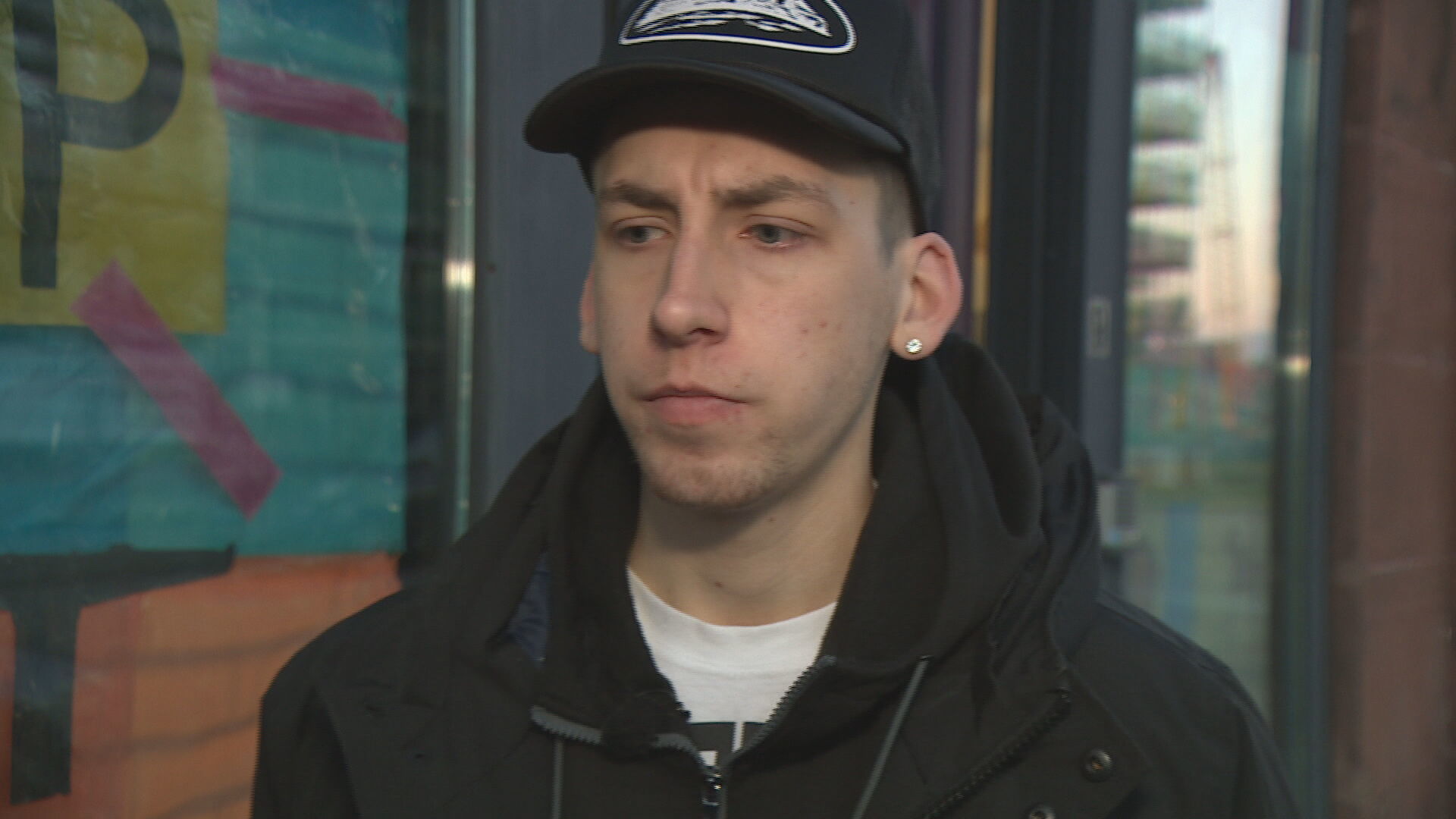 Scotland pays a high price for betting
The cost of gambling harms in Scotland is estimated to be more than £1bn.
Every year, gamblers lose around £14bn to the industry.
And those living in the most deprived areas of the country are over five times more likely to experience gambling harms than those living in the least deprived.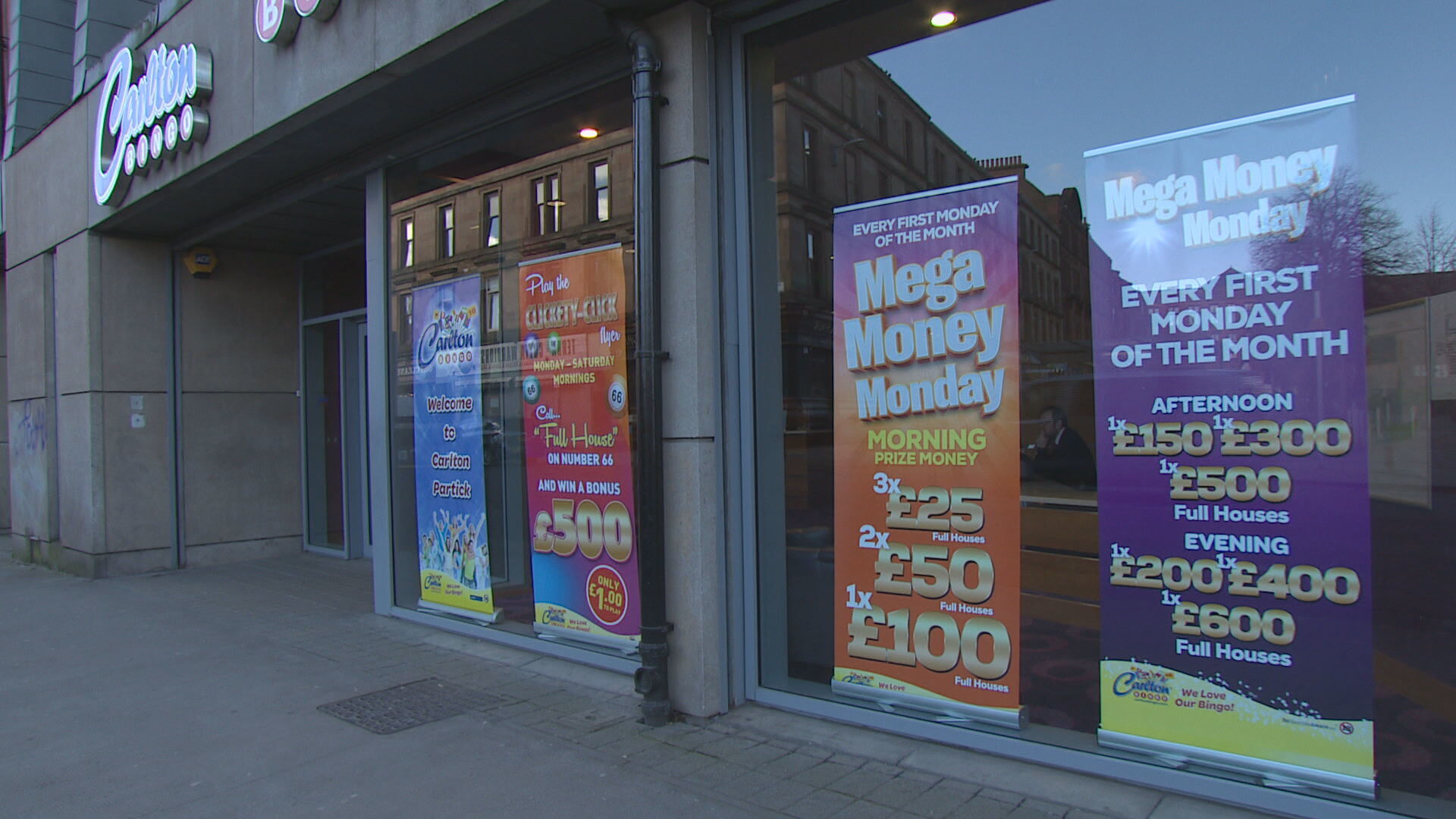 The Betting and Gaming Council, which represents gambling companies, says members have taken steps to improve safety by slowing down play.
Research has shown around a third of people who gamble place bets when they were otherwise not going to because of marketing.
'Aanalogue legislation for a digital age'
Ronnie Cowan, the SNP MP for Inverclyde, is vice-chair of a committee looking at gambling harms.
He told STV News: "You can gamble 24/7. The majority of damage isn't damage done in the bookmakers in the high street, it's done online.
"Primarily we need a smart, statutory levy where the polluter pays. The big companies who are making billions of pounds of profit every single year have to pay a levy which will fund the research, the education and the support for people who are experiencing damage at the end of their products.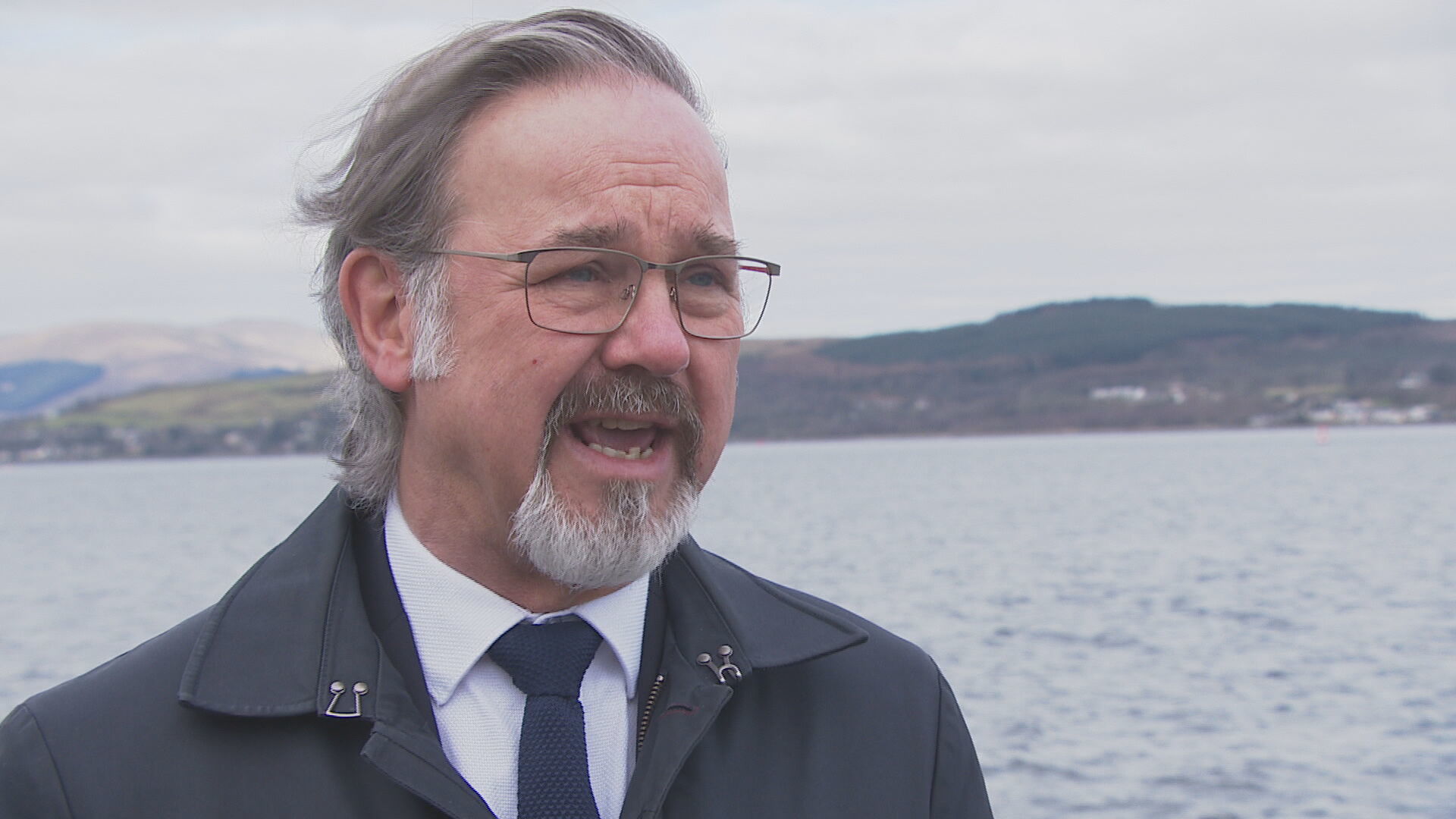 "Personally I want to see no advertising whatsoever about gambling. We're talking now about taking the advertising off Premier league football teams shirts, that's what they've negotiated us down to.
"Why would you have it on anybody else's football shirt if you know this is proliferating gambling, children are seeing it, it's normalising gambling in sport for children as well.
"If you're prepared to say you can't do it in the Premier League, why can you do it in the Championship, why can you do it in the First Division, why can you do it in the Scottish Premiership?
"So the families who have lost loved ones during the course of those two years, can you imagine how angry they are? And knowing that it'll take at least a year from now to pass this into legislation? Another 400 or 500 people will die."
Councils left powerless to inspect gambling businesses
The Betting and Gaming Council told STV News its largest members pledged an additional £100m of funding between 2019 and 2023 for research, education and treatment services to tackle gambling harm.
It added its members devote 20% of TV and radio adverts to safer gambling messages, including promoting safer gambling tools.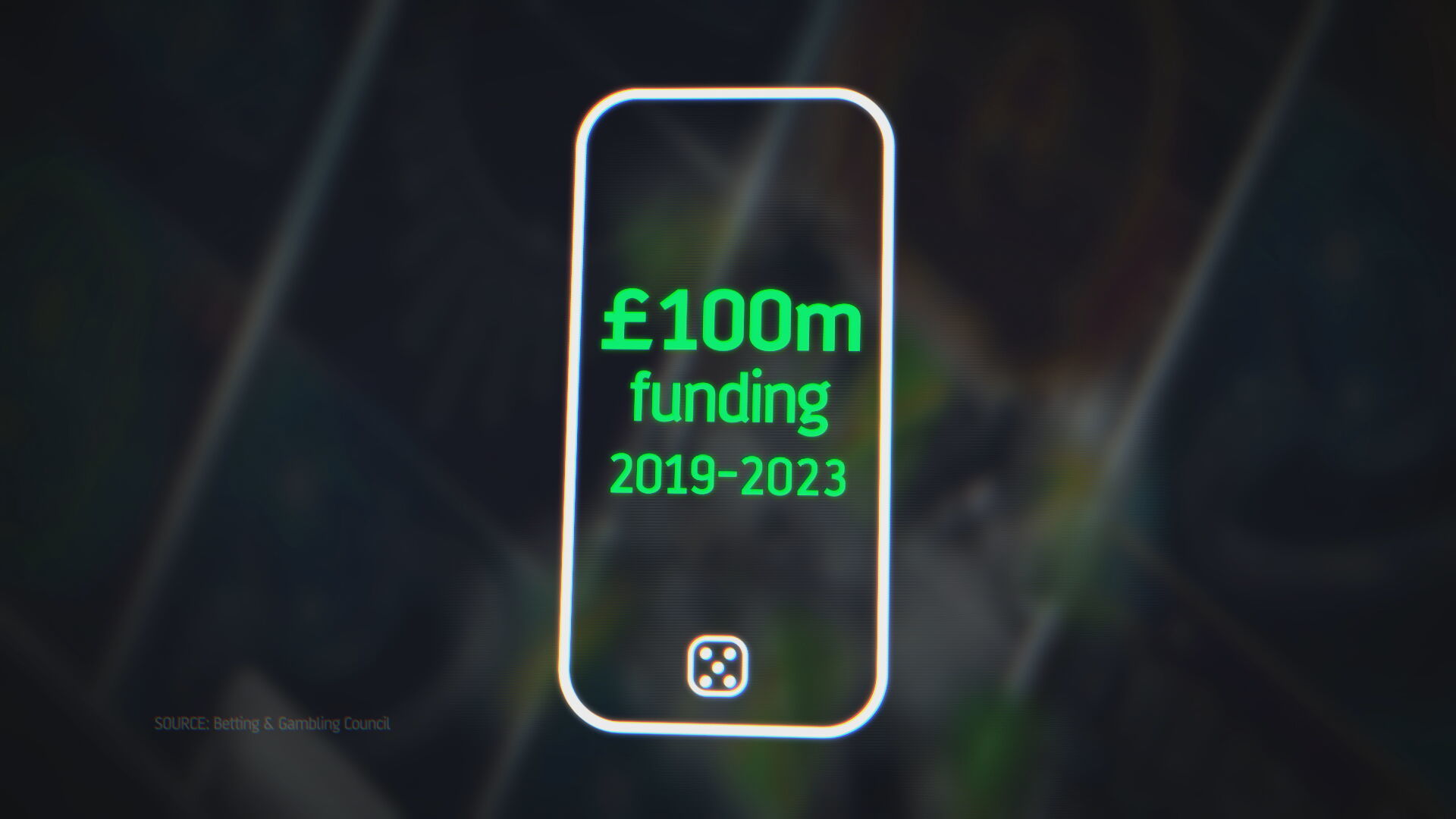 The council strongly supports a review of the law.
While providing treatment for gambling harms is the responsibility of the Scottish Government, gambling legislation is reserved to Westminster.
Local authorities in England were given powers to inspect gambling businesses when the current laws were drawn up.
But due to a drafting error local authorities in Scotland are powerless.
What is the Scottish Government's stance?
A Scottish Government spokesperson said: "We share concerns around the harmful impact of gambling.
"We will continue to consider evidence on what works best to address the issue of gambling harms in Scotland.
"We're working with organisations across the country and those with lived experience understand how we can address the harmful impacts of problem gambling in our communities.
"For advice on further support around gambling, please visit NHS Inform."
Helping people gives me that sense of satisfaction
Scott hopes talking so openly about his addiction will help others realise the pitfalls associated with gambling.
"Actually helping people gives me that sense of satisfaction," he said. "Even when I do feel that I've got that urge, I'm just passionate about helping people and that's my focus now.
"I take the dog out, I go to the gym, I do different things."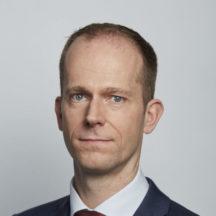 Insight Ewan Petrie Political Reporter
As gambling continues to move online it is clear the laws are in desperate need of reform
The UK government insists its plans will protect those most at risk.
There is a lot at stake for the industry as well as those in the grip of addiction.
The laws around gambling date back to 2005. At that time none of us carried around a smartphone.
Advances in technology have made betting easier to access but harder to regulate.
Campaigners want to see gambling companies paying a statutory levy to help fund support for addiction.
There have been some minor changes to the law, but the UK Government promised significant reforms more than three years ago.
Now we are told their proposals – set out in a white paper to be discussed by the UK parliament – are due in the coming weeks.
When it comes to treatment, Scotland is lagging well behind the rest of the UK.
By next year there will be 15 NHS treatment centres in England. Here, there are none.
Scotland Tonight is on STV and the STV Player at 8.30pm on Thursday, March 16.
STV News is now on WhatsApp
Get all the latest news from around the country
Follow STV News
Follow STV News on WhatsApp
Scan the QR code on your mobile device for all the latest news from around the country