Arctic air will continue to freeze Scotland over the weekend in one of the the longest-running yellow warnings ever issued by Met Office forecasters.
The snow and ice alert that has covered the north of the country since Wednesday has been extended and areas across the central belt and east coast have been told be aware as it comes into force from early on Saturday morning.
Experts warn extreme snow and ice alerts are to remain in place for most of the country until Sunday afternoon after heavy flurries in certain areas.
Temperatures could drop as low as -10C overnight, while accumulations of 2-5cm of snow are possible at lower levels and 10-15cm above 200 metres – especially across Moray, Aberdeenshire and northern parts of the Highlands.
Blizzards are forecast as far south as Edinburgh, while motorists have been urged to plan their journeys well in advance amid fears inclement conditions could affect the M8 between the capital and Glasgow.
The cold weather is causing disruption south of the border.
Manchester Airport has closed both runways as snow falls across the region, affecting dozens of flights.
The airport said in a statement on Saturday morning: "Due to heavy snow fall, we have temporary closed both runways.
"Health and safety will always be our top priority and operations will resume at the earliest opportunity."
Edinburgh Zoo has announced it will be closed "for everyone's safety".
"Due to the snow and ice, it is not safe to open the zoo today (that's the last time we trust Kevyn and Kitty's red panda sky at night theory)," a post on Twitter said.
"We are so sorry for any disappointment and will be contacting everyone who is prebooked ASAP."
Railway and other public transport links may also be affected, the Met Office warned.
Network Rail said a normal service is planned across Scotland over the weekend but, with cold temperatures expected into next week, further disruption could be created.
Gritters were deployed on major routes to treat roads throughout Friday.
The warning is set to end at around 12pm on Sunday.
"Some drifting and blizzard conditions are possible on hill routes at first," the forecast read.
"In addition, ice is likely to form on untreated surfaces, mainly where some of the showers fall as rain or sleet on some coasts."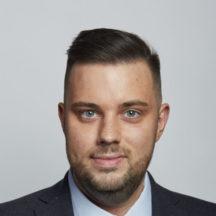 Insight
Philip Petrie
STV Weather Presenter
"The very cold weather began on Tuesday, when the really cold air arrived from the north – and things are staying cold well towards the end of next week.
"Over the weekend we are likely to see further snow accumulations, mainly on higher ground, and mainly in the north east of the country which has already bore the brunt of the wintry showers the past couple of days.
"Sunday looks set to be the better day of the weekend, as overall it will be drier and brighter, but again further wintry showers will feed into the north.
"On Wednesday the Met Office issued a yellow weather warning for snow and ice covering parts of the Highlands, Angus, Perth and Kinross, Aberdeenshire and Moray where we are seeing the biggest risk of snowfall and also ice forming overnight.
"This weather warning has since been extended every day, and now runs until 12pm Sunday, making it the longest spanning weather warning the Met Office have issued.
"The cold weather continues next week, but at the moment it's still too far ahead to say with any certainty whether our Christmas will be white or not."