New weather warnings have been issued by the Met Office for thunderstorms and rain on Sunday and Monday.
Two yellow thunderstorm warnings are in place from 12pm to 9pm on Sunday, with another for smaller parts of the country issued 24 hours later.
The weekend warning covers most of the country, while Monday's is in place for the south west and large parts of the north.
The yellow warnings mean thunderstorms and rain may bring disruption with potential flooding and difficult driving conditions, the Met Office said.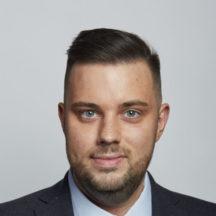 Insight
Philip Petrie
STV Weather presenter
"To summarise our weather for the next few days we will be seeing some heavy showers and thunderstorms at times over the next 24 hours with things feeling quite warm and humid.
"This unfortunately means some further uncomfortable, muggy nights ahead. 
"High pressure builds as the week goes on and things will turn more settled and drier. 
"We had an occluded front push through overnight Saturday into Sunday, which was the remnants of Storm Oscar (named by the Spanish meteorological society). 
"This brought with it showers through the night. Hot and humid air from the continent bringing moisture combined with the warmer temperatures are combining to give thunderstorms. 
"The Met Office have therefore issued a couple of weather warnings for Thunderstorms lasting until 9pm Sunday and further warnings from 12pm until 9pm Monday.
"Monday will start off clear for many, but a cloudy start in the north west with low cloud lingering here for much of the day.
"Elsewhere we will see heavy showers developing through the afternoon – so after a bright start, we'll see a risk of hail and thunder in the afternoon amongst those showers."