Scotland has fallen silent to mark the 75th anniversary of VE Day as the country was urged to draw on the "same spirit of national endeavour" during the coronavirus crisis.
Millions across the UK paused at 11am on Friday to remember those who served in the Second World War, and the price so many paid for freedom.
The poignant moment was led by Prince Charles and Camilla, who each laid a wreath at a memorial near Balmoral.
Charles wore Highland Day Dress – a Hunting Stewart kilt with a Gordon Highlanders tie and lapel badge – as well as wearing medals and neck order.
The Duchess of Rothesay placed spring flowers on the memorial, which were picked personally by Her Royal Highness from the garden at Birkhall.
The Duke of Rothesay wrote on the card that accompanied his wreath at the Balmoral war memorial: "In everlasting remembrance. Charles."
First Minister Nicola Sturgeon remembered those who served their country alongside members of the armed forces outside St Andrew's House in Edinburgh.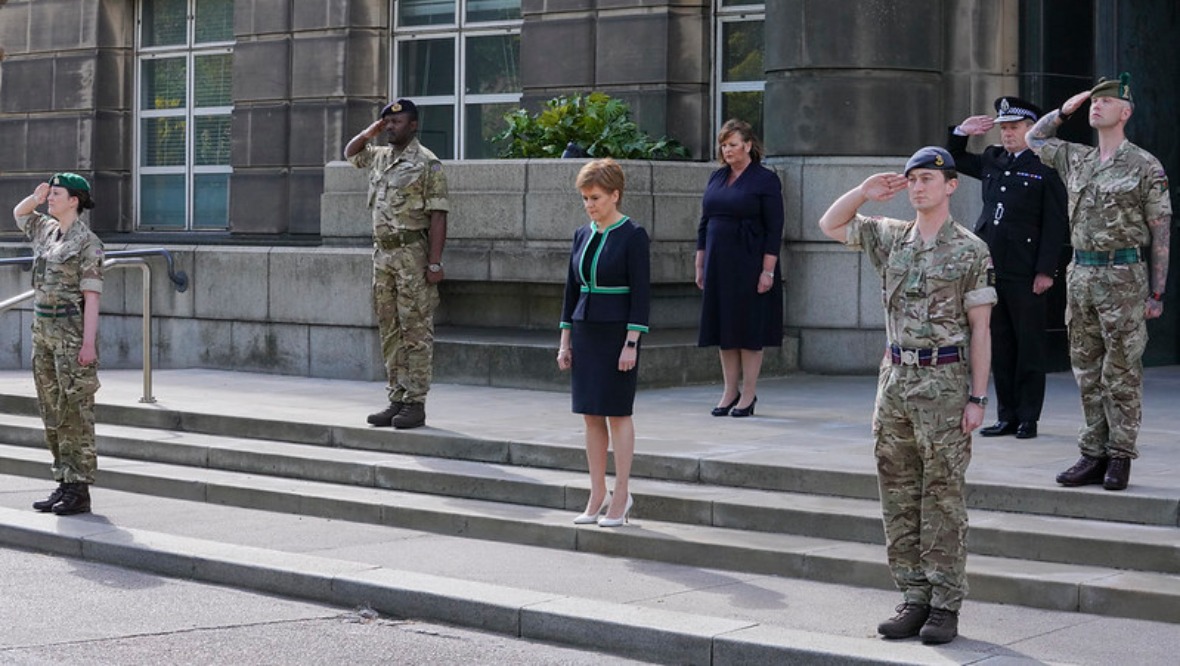 Waverley Station in Edinburgh came to a standstill as rail staff and the few passengers using services observed 120 seconds of silence.
Veterans and members of the public, unable to gather by their local war memorials as normal, quietly reflected in their own homes.
Friday marks 75 years since the formal acceptance by the Allies of Nazi Germany's surrender.
And while the Covid-19 lockdown makes huge gatherings like those of 1945 impossible, commemorations are taking place at home and online across the UK.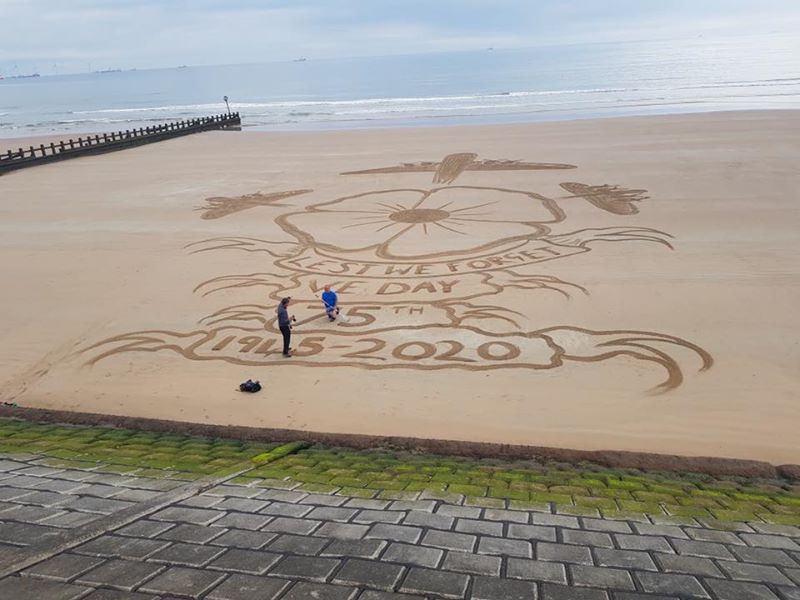 The RAF staged flypasts across the country, with the Red Arrows soaring through the sky above Buckingham Palace and the London Eye and Typhoon fighter jets flying over Edinburgh, Cardiff and Belfast.
At 9pm, the Queen will address the nation in a televised message – the exact moment her father, King George VI, gave a speech over the radio three-quarters of a century earlier.
Sturgeon called on modern Scots to be inspired by the Second World War generation.
She said: "On this 75th anniversary of VE Day, Scotland pays tribute to our World War Two generation.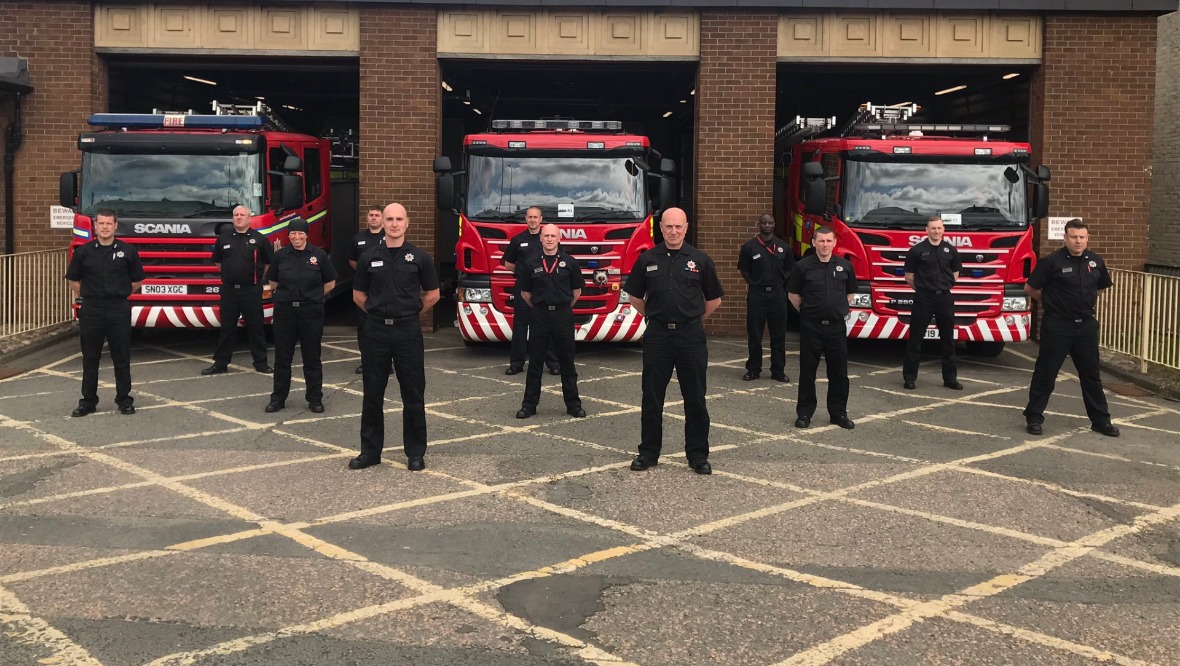 "We remember those who paid the ultimate price during the conflict, including the many innocent civilians on all sides.
"We also reflect on those who contributed to the war effort on the home front – and the enormous sacrifices they made.
"We should be inspired by that generation's bravery, and also by their idealism and their determination, following the war, to build a better country and indeed a better world."