The dairy industry has warned of shortages of milk products as farmers face "unrelenting" challenges.
The boss of family-owned Graham's Dairy said running costs are increasing faster than ever before and that farmers are struggling to recruit staff.
"In the last nine months, I've seen more cost increases, supply chain issues and labour challenges in 30 years combined," said managing director Robert Graham.
"It's been unrelenting since summer last year."
The prices of feed, fertiliser and fuel have all surged forcing farmers to use less meaning they are producing less milk.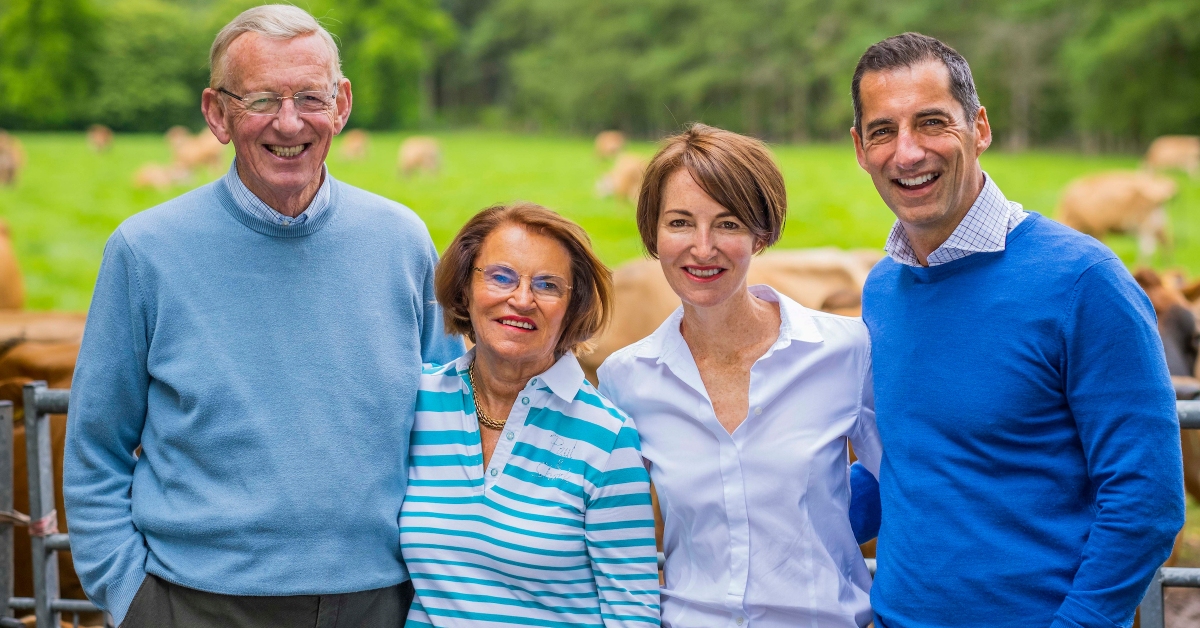 Graham's works with 100 farms across Scotland and produces around 15% of the nation's dairy.
Mr Graham is worried that between May and September, production could drop by as much as 12%.
Because of the pricing in the retail market, he is concerned producers will send milk as skimmed powder and butter out of the UK to manufacturers in Europe.
But Mr Graham said increasing energy, fuel and labour costs are going to have a significant impact on food supply chains and prices across the board.
"It's been unrelenting since summer last year"

Robert Graham, managing director of Graham's Family Dairy
"There's a lot of talk around food inflation, that is way, way off landing yet," he said, "100% we are yet to experience it.
"Across the industry, businesses like ours will need to decide what customers get what products.
"I think the returns to farmers have to improve otherwise the products are not going to be there."
The UK's largest dairy, Arla Foods, has warned the lack of profit in liquid milk is not sustainable.
"It delivers little to no profitability for farmers and is a category of the UK dairy sector where the market is failing to deliver value for farmers," managing director Ash Amirahmadi said, "It is unsustainable.
"This is made even more critical by the fact that the costs of producing milk is increasing like never before and our farmers are continuing to experience significant inflation," he said.
Graham's Family Dairy was formed in 1939 by Robert Graham's grandfather not long before war broke out in Europe.
The business worked through the crisis, and through the others that followed including the 2001 foot and mouth outbreak and Covid-19.
"As a family business, we will ge there, we've alway got there in the past. It's just particularly challenging right now."