Children who have never seen the national team play a major tournament are getting the chance to experience the thrill of watching Scotland compete in the Euros at school.
With the upcoming match against Czech Republic kicking off at 2pm on Monday, many schoolchildren across the country will have normal classes replaced with the game.
Two boys from a Glasgow school were "sheepish" about asking their headteacher but she immediately said yes.
Wendy Cameron, head at Broomhill Primary, told STV News: "They'd asked their teacher a couple of times and she didn't know, so she said you need to go ask the headteacher.
"They ran back really excited and told everybody. There's a real buzz.
"There's a month of promise ahead of us, after 15 months of pain."
Ms Cameron said the game was an important cultural event and a first for the children's generation. Primary four pupils have been practising the 70s disco track by Baccara, Yes Sir, I Can Boogie, which has become the national team's anthem.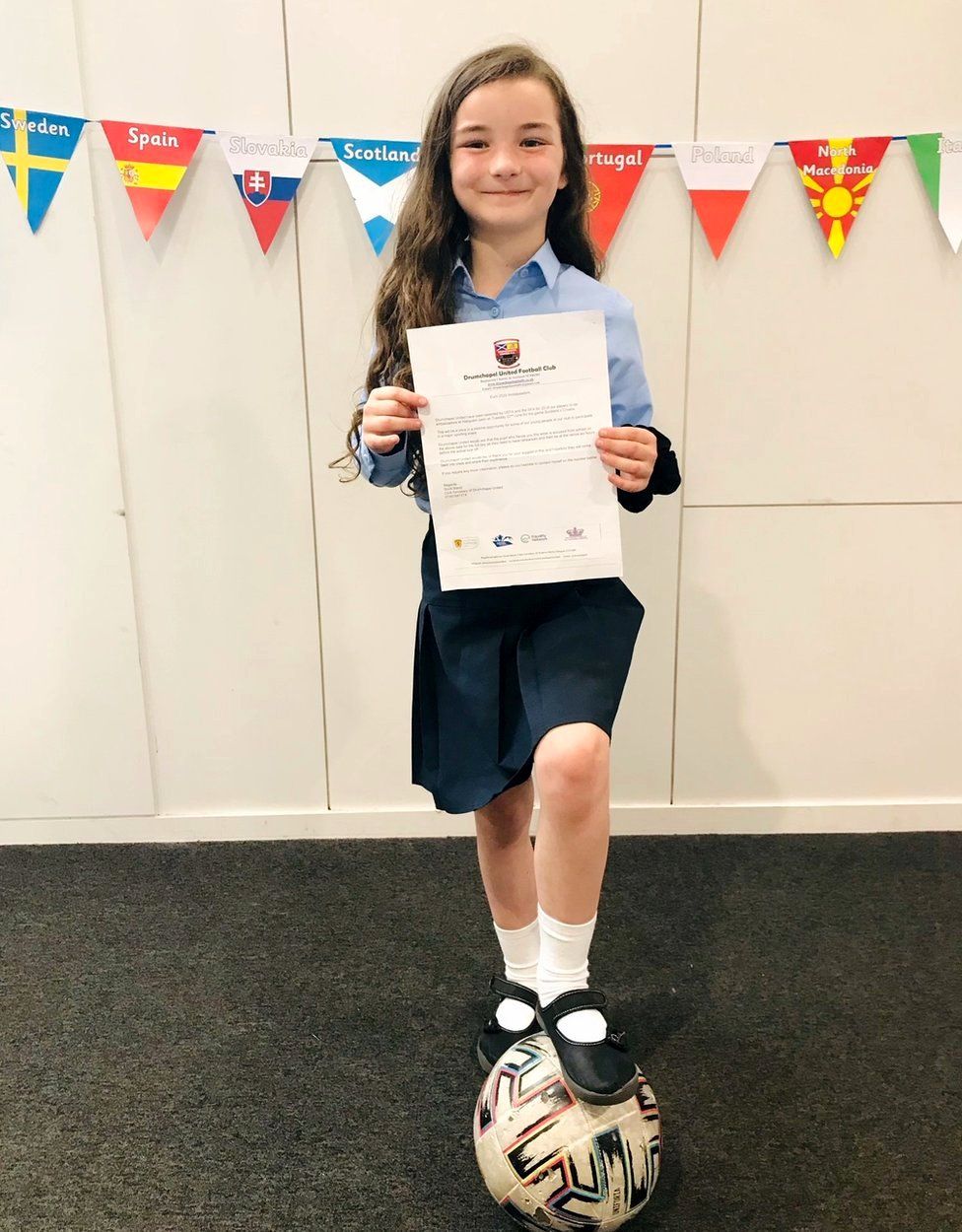 And eight-year-old Broomhill pupil Beau, a talented player for Drumchapel United, has been chosen as an ambassador for the Scotland v Croatia game on June 22.
A ten-year-old pupil at a Clydebank school penned an impassioned letter asking for the event to be screened.
St Stephen's Primary School pupil Poppy Lord wrote: "I'm writing this letter to you to give you some reasons why you should consider letting the school watch the Euro Football competition.
"The competition may just seem like a football game but is so much more than that."
Poppy's dad, Ricki Lord, said he was "very proud and a bit emotional".
And Scotland midfielder John McGinn got behind the schoolgirl's campaign, tweeting support for the her letter.
Following a vote, St Stephen's announced that Poppy and her fellow pupils will be cheering on the national team in school on Monday.
McGinn recorded a special message: "I'm sure everyone in the school and beyond had a read at Poppy's amazing letter to put pressure on the teacher's and especially Ms Crombie at St Stephen's.
"A big congratulations to Poppy so if everyone can give Poppy a wee high-five or a round of applause.
"It's amazing for us to read that we can inspire so many people. I'm excited and I'm sure all the boys are the same.
"Finally, just to everyone else at St Stephen's, I know it's a small school, if you stick to your dreams, keeping working for it, you never know what's possible."
A Dundee secondary school is encouraging pupils and staff to dress down and wear something Scottish or blue on Monday with all teachers in all classrooms showing the football match from 2pm.
In a letter to parents and carers, headteacher Hugh McAninch wrote: "At Baldragon Academy, we are celebrating this by taking a little bit of time from our normal learning timetable to learn a little bit more about the event and to back our national team."
Comhairle nan Eilean Siar, the Western Isles Council, announced that it was "very happy" to let all pupils cheer on Scotland in school at the first major tournament since 1998.
Castlebay Community School on Barra said that "for one day only" staff and children can break the rules and wear Scotland or Scottish team football tops.