Thousands of teachers have gone on strike over what has been described as a "pathetic and insulting" pay offer.
Crowds gathered outside schools, at the Scottish Parliament and at Glasgow Green to voice anger against the Scottish Government and local council body COSLA.
All mainland schools closed in what was Scotland's first national teacher strike in almost 40 years on Thursday.
Teachers were angered by the latest salary offer tabled earlier this week, the head of the largest teaching union said.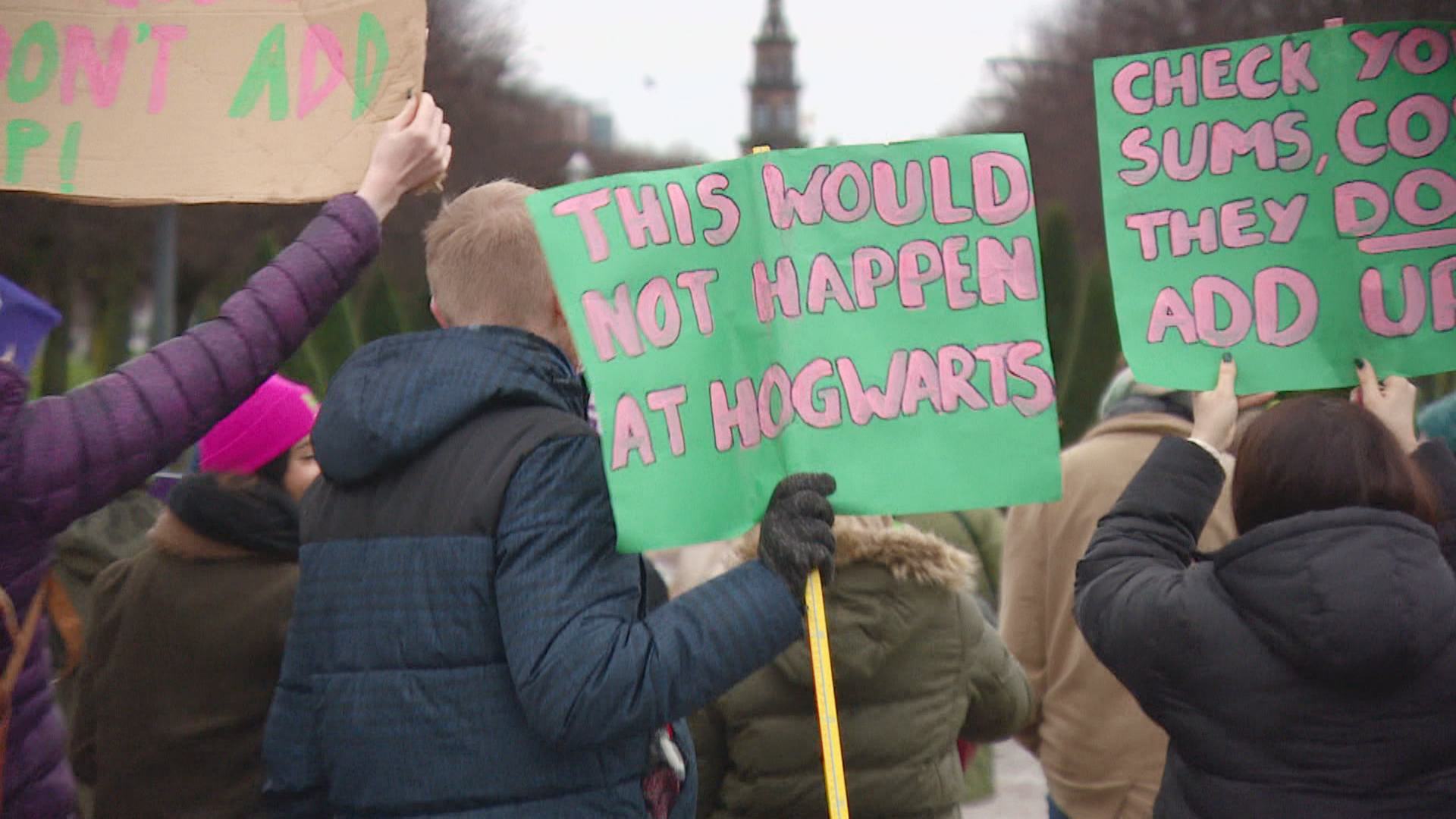 Scottish education secretary Shirley-Anne Somerville has said the 10% pay claim being sought by the unions is "unaffordable" without cuts elsewhere.
EIS general secretary Andrea Bradley said teachers' anger had been "inflamed" by the offer late on Tuesday.
It would see an increase of up to 6.85%, with the starting salary for a fully qualified teacher reaching £35,650.
Ms Bradley said it was "a lazy, shoddy rehash of the offer we've already considered and summarily rejected in September, nearly three months ago".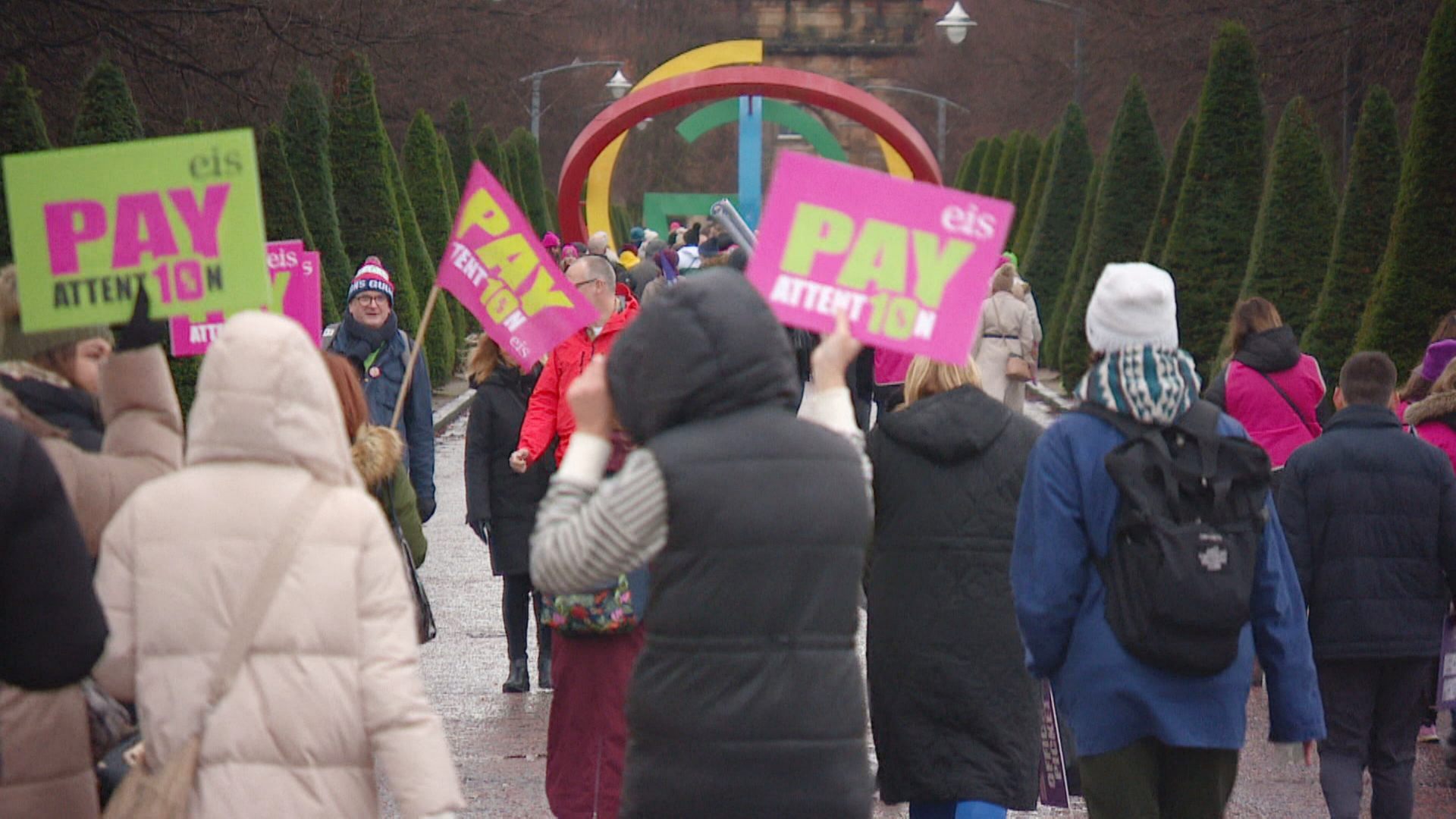 The trade unionist said the education sector had already been "cut to the bone" and it is difficult to see where further cuts could be made.
Two more dates of strike action have been announced by the EIS on January 10 and 11 and further dates are expected to be announced on Friday.
The Scottish Secondary Teachers' Association (SSTA) also rejected the latest pay offer, accusing the Scottish Government of "deliberately misleading" unions.
"The Scottish Government and COSLA have deliberately misled the teacher unions into believing a serious increased pay offer would be made," said Seamus Searson, SSTA general secretary.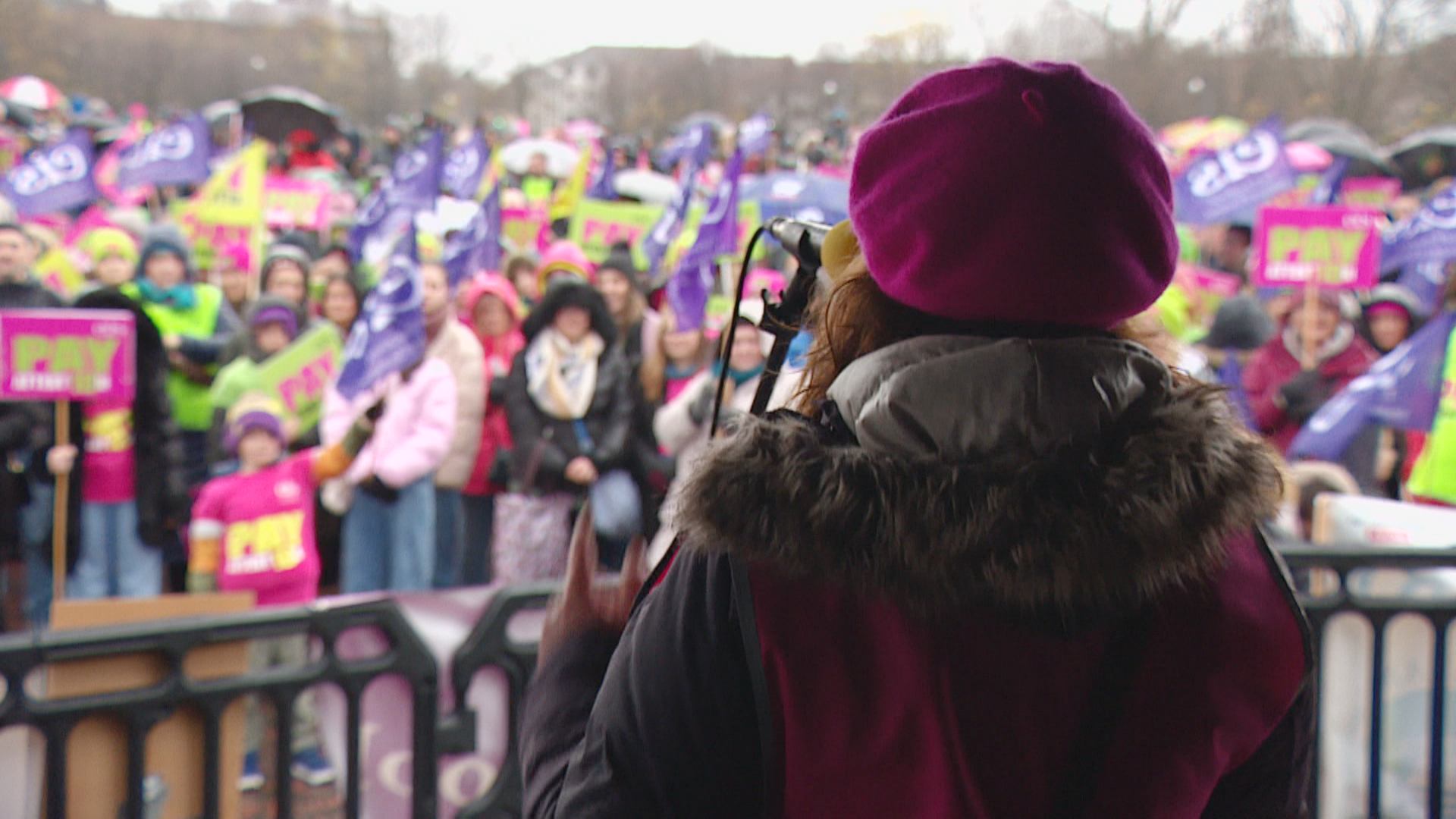 "After three months what we received was a pathetic and insulting pay offer that penalised senior teachers to the benefit of a very small number of new entrants.
"This treatment only shows contempt for teachers. How they think this is a sensible offer is beyond belief."
Katie Hagmann, COSLA's resources spokesperson, said it was working with tight financial constraints.
"We are so mindful that by increasing an offer in one aspect it may have an impact, without realising it,within another area within local government," she told STV News.
The Scottish Government has urged teachers to "get back around the table" to avert more strikes.
"We're at our fourth offer that has been offered to the trade unions," Somerville told STV News.
"What we've tried to do with this latest offer was to give more money to those on the lower grades… but a 5% for the majority.
"The unions have rejected that, they seem intent on sticking to a 10% increase across all grades, including those at the highest grades, and that is simply unaffordable for the Scottish Government.
"We do not have unallocated money that is sitting waiting just to added to solve this pay dispute."