School cleaners have told of the "disrespectful" and "atrocious" conditions they are faced with at work.
As they reject an "unacceptable" pay offer, industrial action could be held over the two weeks that COP26 comes to Glasgow when the world's media will be in Scotland.
Throughout the coronavirus pandemic, including when schools were only open for key workers' children, cleaning and catering staff continued to work.
They were among the thousands of frontline staff applauded during the height of lockdown last year.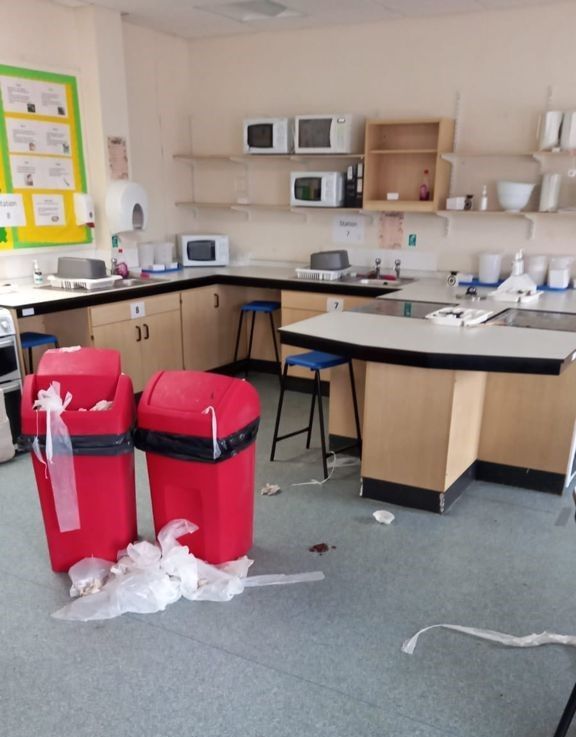 But, a school cleaner told STV News that the clapping has not translated into a "respectful" new pay deal.
Nikki Taylor, who is a GMB union representative, said: "Some of the conditions that we see every day, they are disgusting, it puts cleaners at a higher risk, as you can see, it's tissues, Covid test kits lying around. Who's to say that one isn't a positive test kit?"
On Friday, GMB Scotland members rejected COSLA's (Convention of Scottish Local Authorities) pay increase of £850 for local government staff earning up to £25,000 a year.
Every school cleaner employed on a local authority contract earns £9.34 an hour.
On Thursday, the union will ballot nearly 10,000 members who work in schools and cleansing services across Scotland.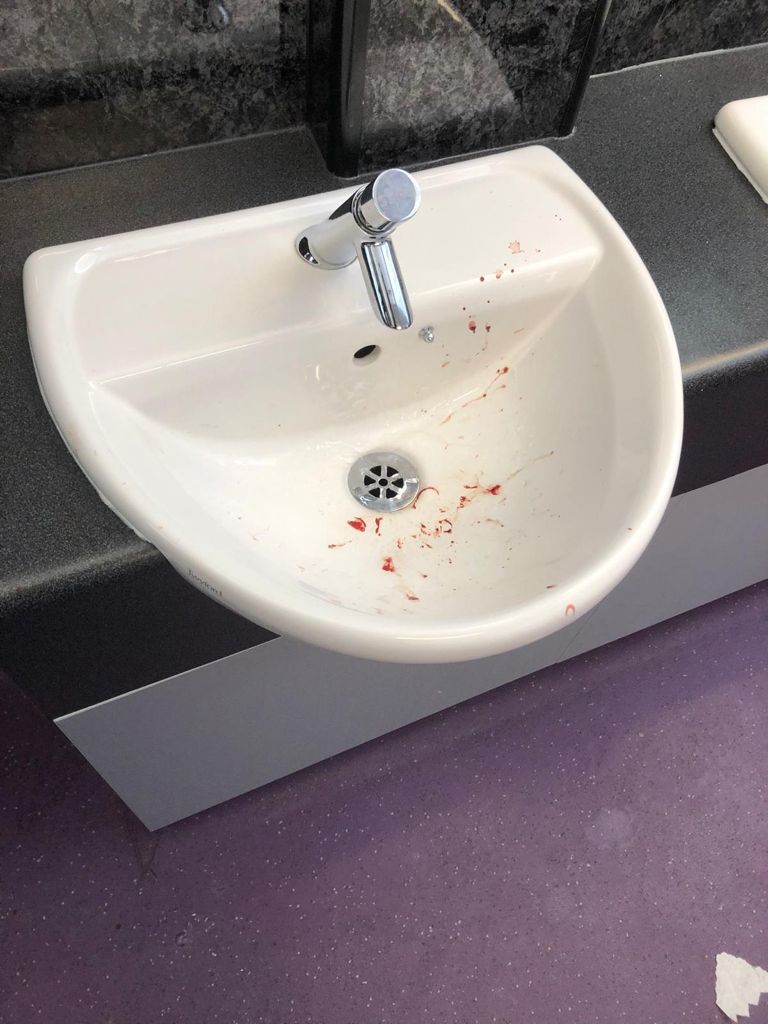 Ms Taylor, who is also a school cleaner in Edinburgh, said: "Cleaners and caterers are a crucial part of the workforce in keeping schools open.
"A year ago, the government and politicians were applauding us for being key workers.
"The pay offer does not reflect the hard working people that are in these jobs do."
"Between home economics sinks choked with food, toilets flooded, bins overflowing with masks, it's really frustrating."

Steph Smith
Steph Smith, who is also a GMB representative, said often they are sent into clean rooms where there has been a positive Covid case confirmed without knowing it.
"Because communication has been late, sometimes they don't get told until they have actually cleaned that area," she said.
"It gives them a scare. You're asking 'well have I picked it up? Have I touched something?'"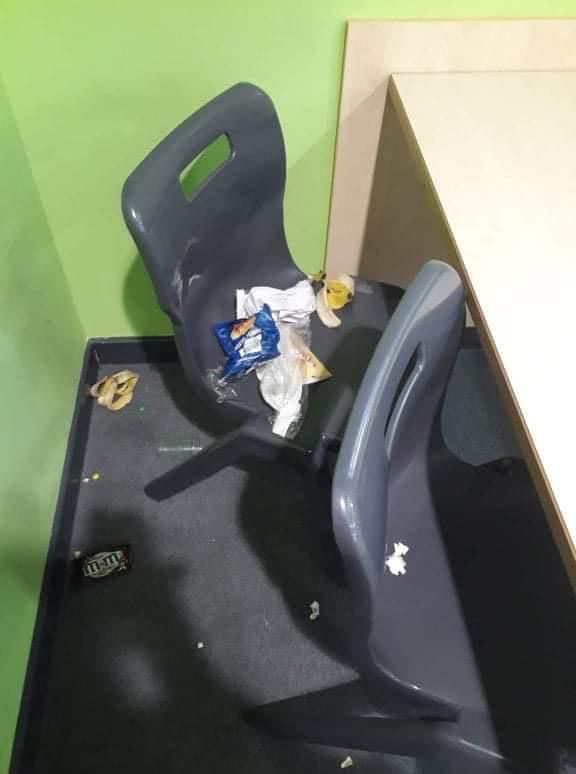 Ms Smith, like many others who work in schools, has a family of her own including someone with a severely suppressed immune system.
The assistant cook, who works for Tayside Contracts, in Dundee said: "Some of the things the cleaners are going into just now is horrendous.
"Between home economics sinks choked with food, toilets flooded, bins overflowing with masks, it's really frustrating."
Non-teaching staff have also been hit with shortages as cases of coronavirus have surged across the country.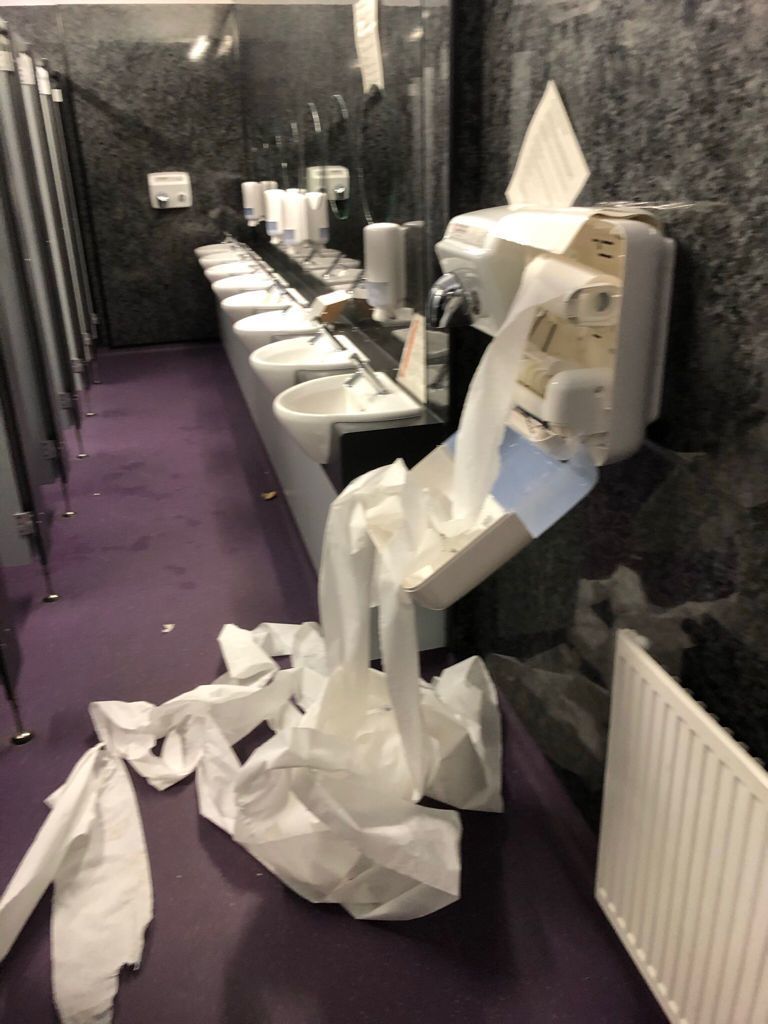 Mrs Smith said: "Without catering, cleaning, and janitorial staff schools wouldn't be able to reopen."
Unison and Unite memberships are also considering action, with GMB aiming to serve to notice to the 33 employers of cleaners, caterers, janitors and refuse workers across Scotland this week.
Drew Duffy, GMB senior organiser, said: "They are still being asked to work and carry on as if everything is normal. They feel as if they are worth more than that.
"We're balloting our members across schools and refuse collection, to get the legal mandate to take action during COP26. When the world's eyes are on Scotland."
Glasgow has already been described as "filthy" ahead of the United Nations climate conference at the end of October.
The city council leader Susan Aitken rejected the claims.
Rat bites have left cleansing staff in hospital and a trade union leader has accused the council of being "in denial" about a vermin problem that was "getting worse and worse".