A salmon farming giant is taking legal action against an animal welfare campaigner after he entered farms to capture video evidence of the conditions inside.
Mowi, a Norwegian company that owns several sites in Scotland, has asked a Scottish court to grant a permanent interdict, the equivalent of an injunction, against Don Staniford.
The organisation said it repeatedly asked Mr Staniford not to enter their farms and that he continues to do so puts "himself and the company's employees and animals at risk".
Mowi wants to prevent Mr Staniford from entering onto, attaching vessels to or approaching within 15 metres of all structures, docks, walkways, buildings, floats or pens at its salmon aquaculture farming sites.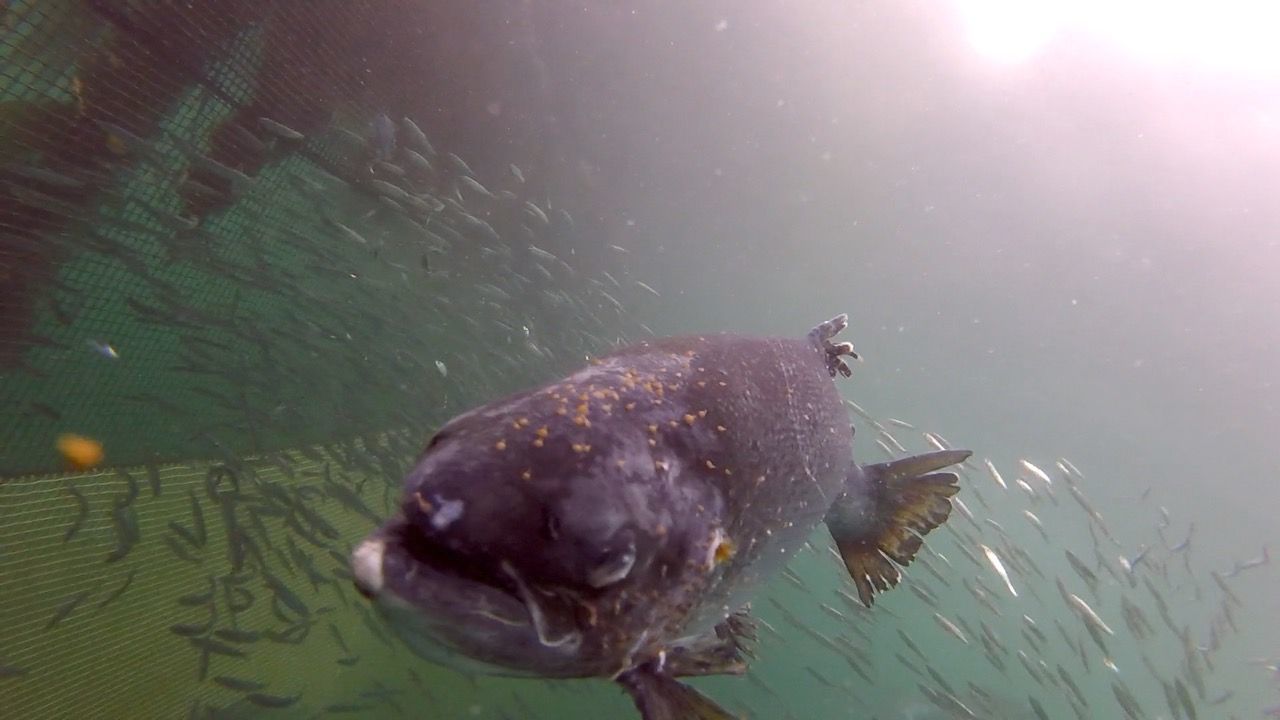 On Thursday, Mr Staniford agreed not to enter Mowi's site until the court proceedings are completed.
In July this year, he entered four Mowi salmon pens with an underwater camera and released footage showing what he described as welfare abuse.
The Royal Society for the Prevention of Cruelty to Animals' welfare assurance scheme, RSPCA Assured, said it was concerned by some of the images Mr Staniford had captured and immediately launched an investigation.
That same month, the farms were visited by a RSPCA farm livestock officer and an RSPCA Assured assessor who did not find any of the problems highlighted in the footage.
Mr Staniford, the director of Scottish Salmon Watch, said the RSPCA Assured's stamp of approval was "now synonymous with welfare abuse".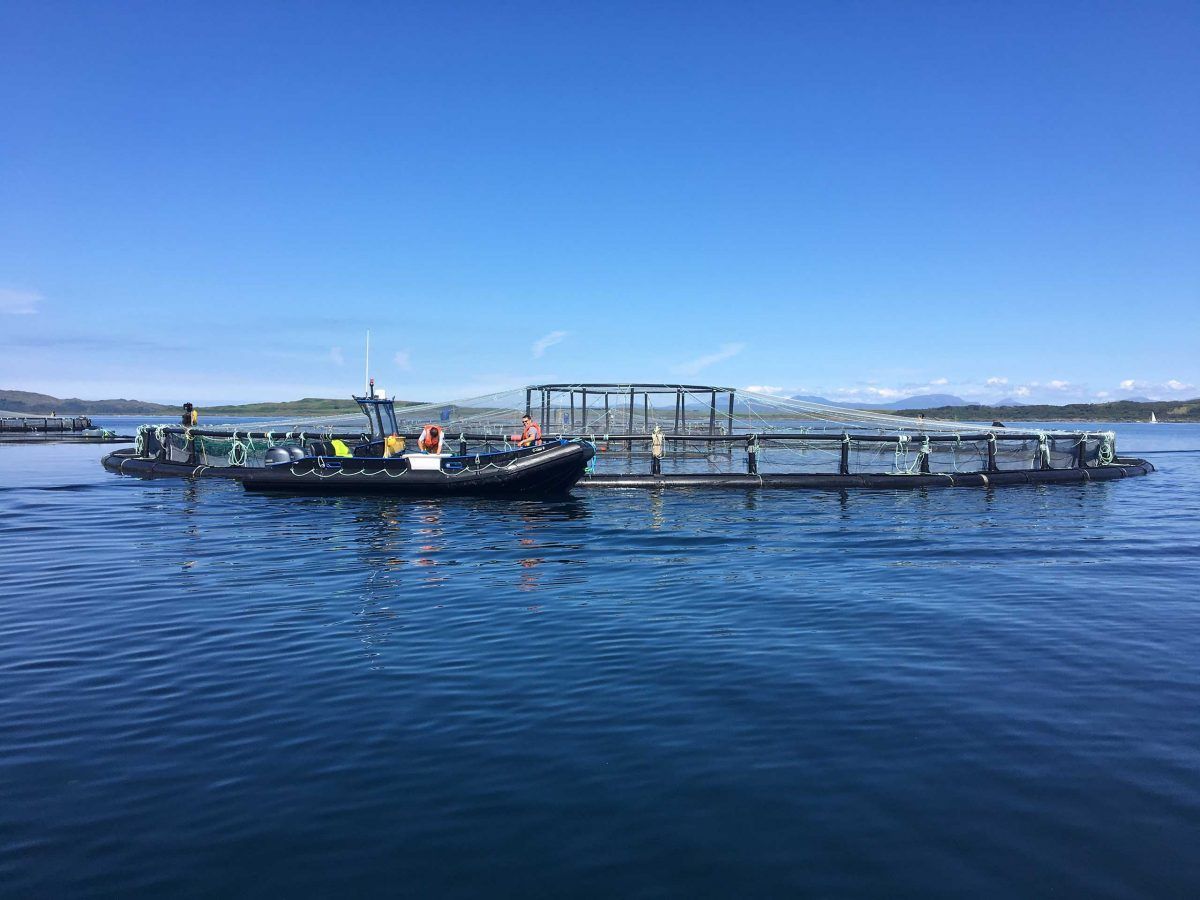 Mowi Scotland's chief operating officer, Ben Hadfield, said Mr Staniford's behaviour that the business had witnessed over the last two years was "cause for great concern" and was not something aquaculture staff should have to endure.
He said: "We have not wanted to pursue legal recourse, but we cannot stand by and watch any person risk injury to themselves or for them to intentionally or unintentionally bring harm to our employees or our fish.
"These incursions are dangerous, unauthorised, risk our strict health protocols and have an unacceptable impact on our dedicated employees."
A spokesperson for RSPCA Assured said: "Animal welfare is our absolute priority and the focus of our assurance scheme, therefore any complaints are always taken very seriously and thoroughly looked into as standard practice.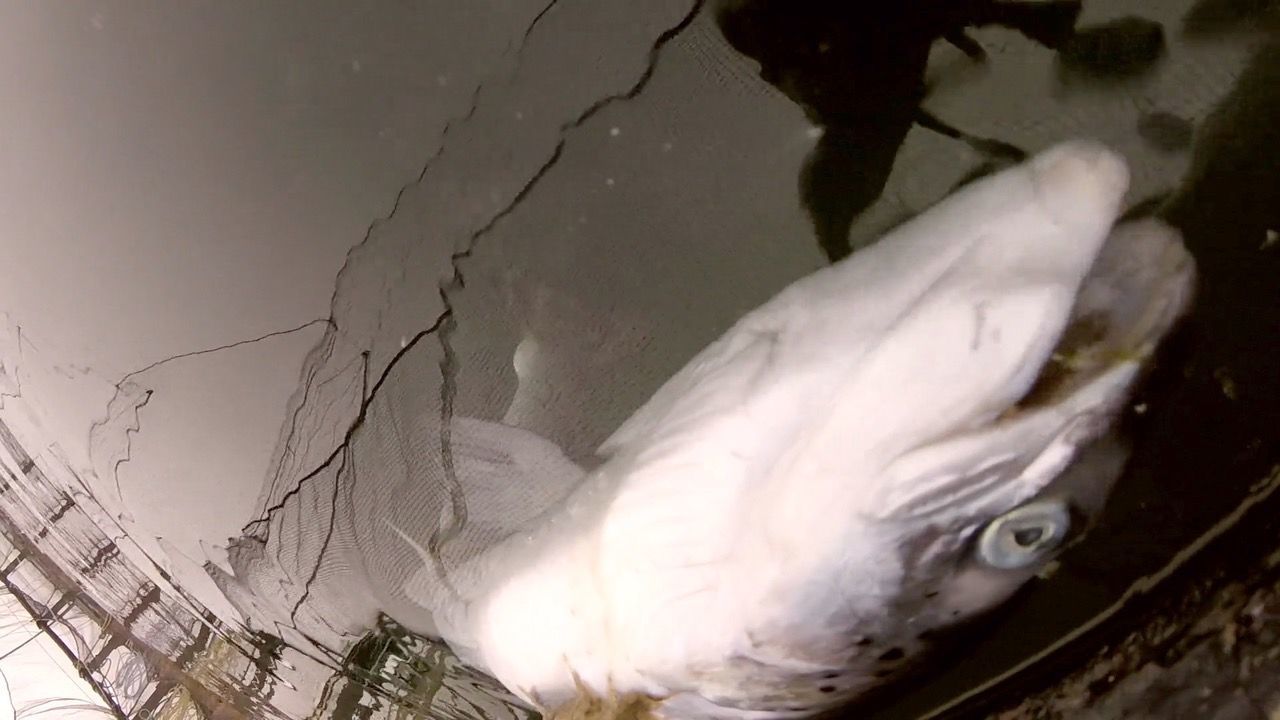 "Any allegations of animal welfare issues, or breaches of the RSPCA Assured membership agreement, are taken very seriously and always thoroughly investigated. Thankfully, welfare concerns on RSPCA Assured certified farms are extremely rare, and many millions of farm animals are having a better life thanks to the work of the charity."
Mr Staniford said: "I will be defending Mowi's legal action in the strongest terms.
"Secret filming shot inside Mowi's salmon farms in July has revealed the welfare nightmare of Scottish salmon farming – with over one million Instagram followers of Seaspiracy viewing the video footage and many millions more on Netflix watching the horror that is RSPCA Assured Mowi salmon.
"Given the gruesome nature of welfare abuse, mass mortalities and lice infestations it is not surprising that this Norwegian-owned behemoth wants to stop the public from finding out the ugly truth about Scottish salmon.
"Thankfully, the truth always wins out in the end and I look forward to debating these vital legal issues in open court."