The number of people buying new cars has fallen dramatically, with sales at their lowest for almost 25 years.
In March, just 243,479 new cars were registered, the Society of Motor Manufacturers and Traders (SMMT) said.
The figure is down 14.3% compared with March 2021.
It is the lowest figure in March since 1998, which was prior to the introduction of new number plates every March and September.
Car salespeople have said drivers who would usually purchase new cars are instead more likely to search for low-mileage used cars.
The rise in the cost of living as well as component shortages has been blamed for the switch to used cars.
According to industry expert Solera Holdings, a three-year-old Toyota Auris Hybrid with 30,000 miles on the clock is the most sought after car, with prices rising more than £7500 to an average of £17,112.
The price of a Fiat Punto, Vauxhal Safria and Skoda Rapid at the same age and mileage have also jumped in price by almost 70%.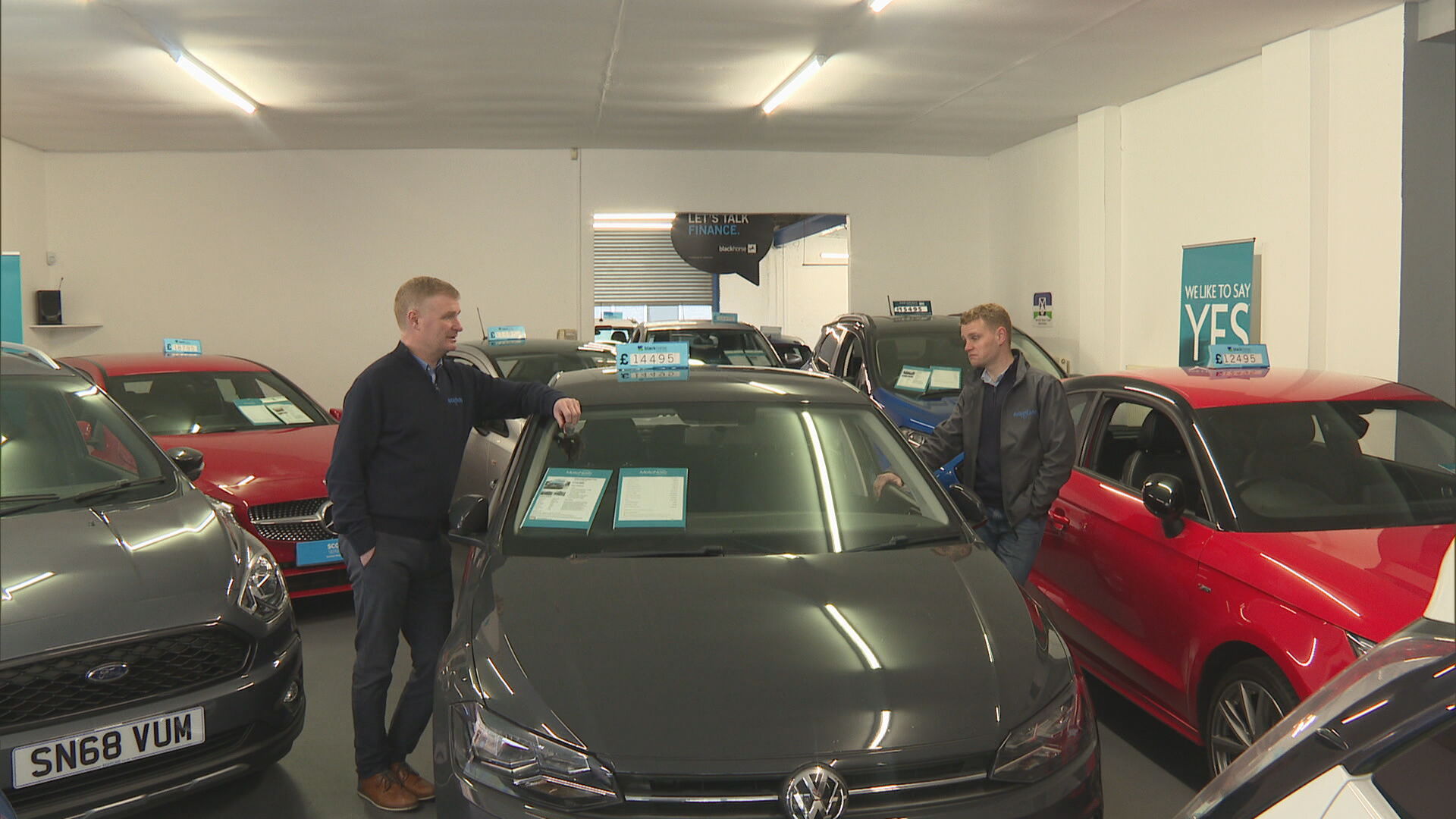 David Mackie, from RightCars Ltd in Ayrshire, said car dealers are now at the stage where they are "not prepared" to do deals on new cars which they may have done in the past.
"I think the new car registrations are falling because the lack of supply is huge because of the component shortage and we're at a stage now where dealers, I think, are not prepared to do the deals on new cars that they may have been in the past. New cars are looking quite expensive," he told STV News.
Mr Mackie added that he does not see the demand for low mileage used cars to abate any time soon.
"I think people are possibly looking at maybe a one-year-old car, two-year-old car instead of a new car.
"And that, we expect to, from what I've read, is that through the year, that's not going to improve.
"We sell used cars and I feel that a lot of people coming in here now and in the past may have been a new car buyer and are now buying a low mileage used car and I think that will continue."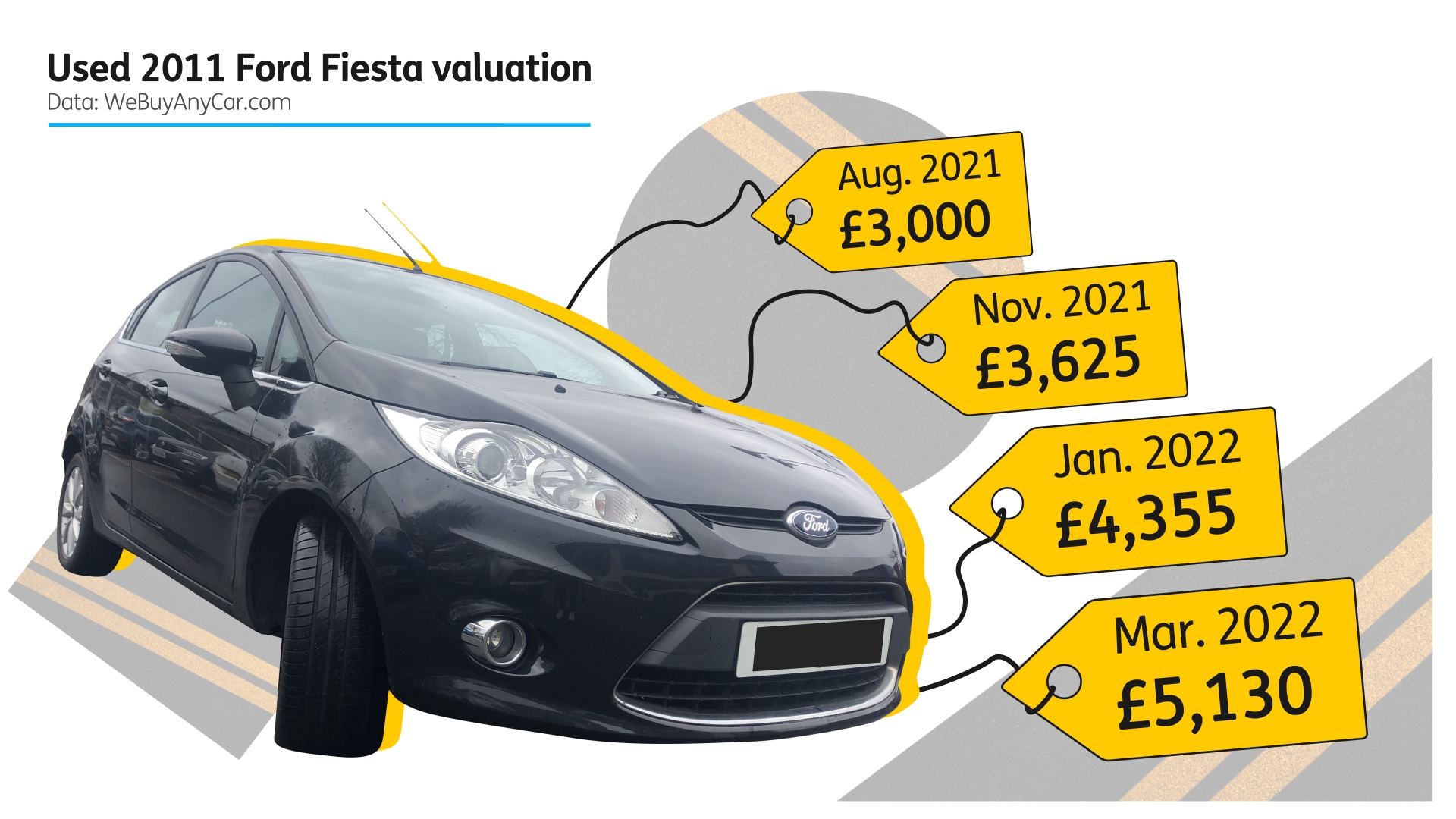 SMMT chief executive Mike Hawes described the figures as "deeply disappointing", as usually March is the busiest month of the year with buyers demanding the latest number plate.
He said: "While demand remains robust, this decline illustrates the severity of the global semiconductor shortage, as manufacturers strive to deliver the latest, lowest emission vehicles to eagerly awaiting customers.
"Placing orders now will be beneficial for those looking to take advantage of incentives and lower running costs for electric vehicles, especially as the Ukraine crisis could affect supply still further.
"With increasing household and business costs, Government must do all it can to support consumers so that the growth of electric vehicles can be sustained and the UK's ambitious net zero timetable delivered."
The UK has pledged to reach net zero for carbon emissions by 2050.
The help achieve this, sales of new petrol and diesel cars and vans will be banned from 2030.
Last month the Department for Transport announced a plan to increase the number of public electric vehicle chargepoints in the UK from 30,000 to 300,000 by that date.
A record 64,165 battery electric vehicles were registered in March, up 78.7% on the same month in 2021, taking a 16.1% market share.
In March, more battery electric vehicles were registered than during the whole of 2019.
Jim Holder, editorial director of magazine and website What Car?, said: "While it is evident and welcome that demand for low and zero emissions vehicles is growing at a fast pace, it is also clear that the uptake could be far greater if supply issues caused by the semiconductor computer chip shortage, and exacerbated by the war in Ukraine, weren't having such a devastating impact on sales figures.
"Recent hikes in energy prices and general costs of living are also posing a challenge."
STV News is now on WhatsApp
Get all the latest news from around the country
Follow STV News
Follow STV News on WhatsApp
Scan the QR code on your mobile device for all the latest news from around the country