By Lewis McKenzie and Oliver Dickinson
During a summer of tragedy in Scottish waters, questions have been asked as to how effective water safety messaging has been.
Just last month, seven people died as a result of drowning in the space of a week across the country.
In the final week of July, an 11-year-old boy died in a river at Stonehouse, a 13-year-old boy lost his life in water at Hazelbank in Lanark, while a 16-year-old boy died at Balloch at the south end of Loch Lomond.
The following day, Edina Olahova, 29, Rana Haris Ali, nine, and Muhammad Asim Riaz, 39, died after getting into difficulty in the water near Pulpit Rock at Loch Lomond, while a 34-year-old man died in the following days in Loch Lubnaig.
This week saw a meeting between many of the key stakeholders across Scotland's waterways in a bid to tackle the problem.
Ronnie Britton, cox on the Loch Lomond rescue boat, told STV News their crews had experienced a steep rise in the number of call outs due to the increase of UK staycationers.
"It's been a busy year for us so far and we've still got another month or so to go of the busy seasons," Mr Britton explained.
"Last month we had 19 call outs and seven of them came in one day, just with the good weather, with staycationers staying due to Covid… folk are on the loch, it's been a lot busier than it has been."
Mr Britton acknowledged the difficulties that can be presented by those who do not carry out sufficient safety checks on vessels, and the problems posed by alcohol consumption.
He said: "There's folk who are not checking their boats, there's folk who have been drinking on boats, quite often that's the case.
"But there is a lot of responsible people that use the loch as well."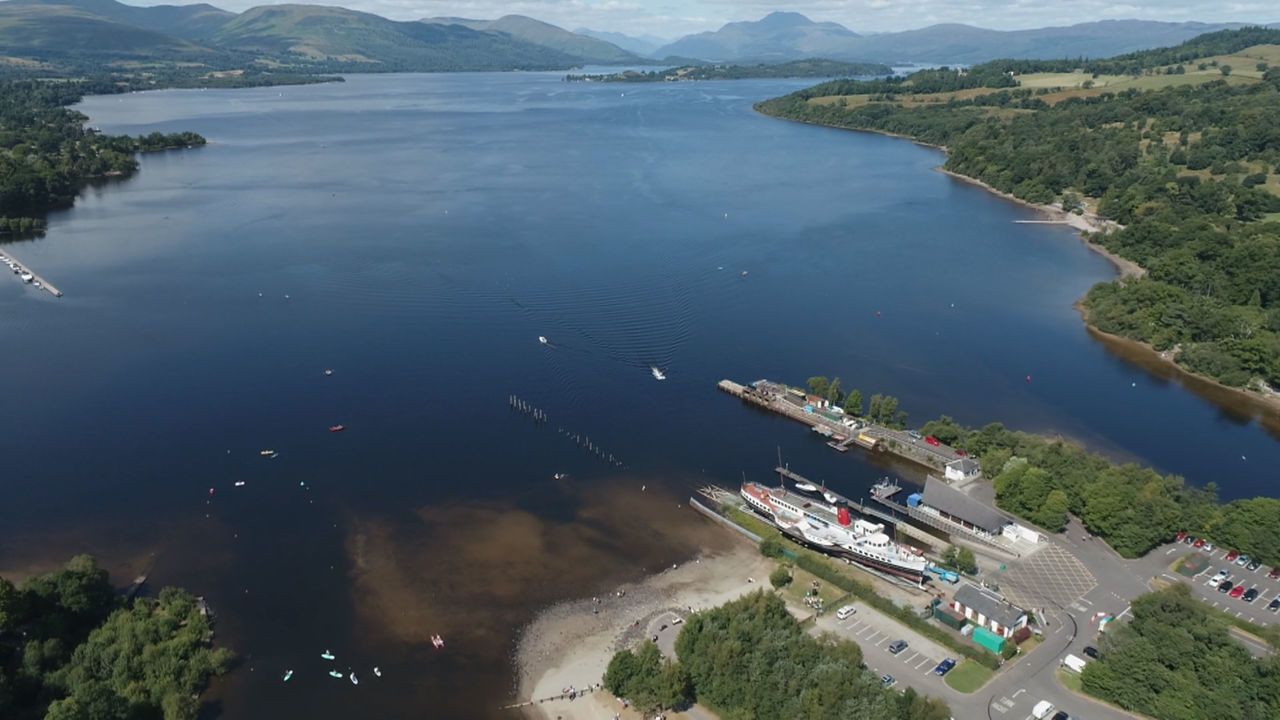 David Henderson, club president at the Loch Lomond Water Ski Club, said many people do not realise how busy the loch is.
He also said the loch presents unseen danger spots – with a water depth reaching as deep as 60ft just 10ft from shore.
He said: "Attempts are being made to publicise the dangers. The National Park issues bylaws, they issue safety leaflets, they produce a navigation chart.
"But, unfortunately, a lot of people, A, don't know these exist, or B, don't use them.
"If they use them then the risk would be a lot less."
Mr Henderson continued: "In terms of the wider message to the wider public, many people don't realise that Loch Lomond is the busiest loch in Scotland.
"And the south end of Loch Lomond and Luss are the busiest parts of the busiest loch in Scotland.
"So, they need to understand that and realise that. If they're using a craft, whether it be a personal watercraft, or a speedboat, or any other kind of craft, that message has to be got through."
Mr Henderson explained the danger of the sharp rise in the depth of the water.
"Towards the north end of the loch, it's deeper than the North Sea. It just plummets," he said.
"The southern basin is not as deep as that, but people again don't understand."
The club president also urged people to take responsibility when using the loch.
"I reckon there's about 50 miles of coastline, if you like, around Loch Lomond," he said.
"On the sunny days that we've had, not quite every metre of that is covered by people, but they're desperate to get out and sunbathe, fine.
"And it's not practical to put notices everywhere, that just wouldn't be practical… people have to take responsibility."