Drugs law must be reformed, MPs have concluded as they recommended greater testing at festivals as well as the use of safe spaces across the UK for users to take substances under medical supervision.
The Scottish Government has been pressing for a so-called safe consumption facility to be set up, with efforts on this having so far been blocked by Westminster.
But the Home Affairs Committee has now published a report recommending a pilot in Glasgow is supported by Westminster and jointly funded by both governments.
If the UK Government remains unwilling to support the pilot, the power to establish it should be devolved to the Scottish Government, the committee said.
More widely, the MPs recommended pilots of such facilities – where drug users can take substances under medical supervision with the aim that the environment will help prevent drug-related overdose and other drug-related harms – in areas across the UK where local government and others deem there is a need.
Figures published last week revealed Scotland's largest ever fall in drug deaths, with data from National Records of Scotland (NRS) showing a total of 1,051 deaths due to drug misuse in 2022 – a drop of 279 on the previous year.
But while the number of deaths linked to drugs misuse is now at the lowest it has been since 2017, the NRS report made clear that the rate of deaths is still "much higher" than it was when recording the data began in 1996.
The committee report, published on Thursday, said: "We recommend the Government support a pilot in Glasgow by creating a legislative pathway under the Misuse of Drugs Act 1971 that enables such a facility to operate legally."
MPs said the pilot "must be evaluated in order to establish a reliable evidence base on the utility of a safe consumption facility in the UK".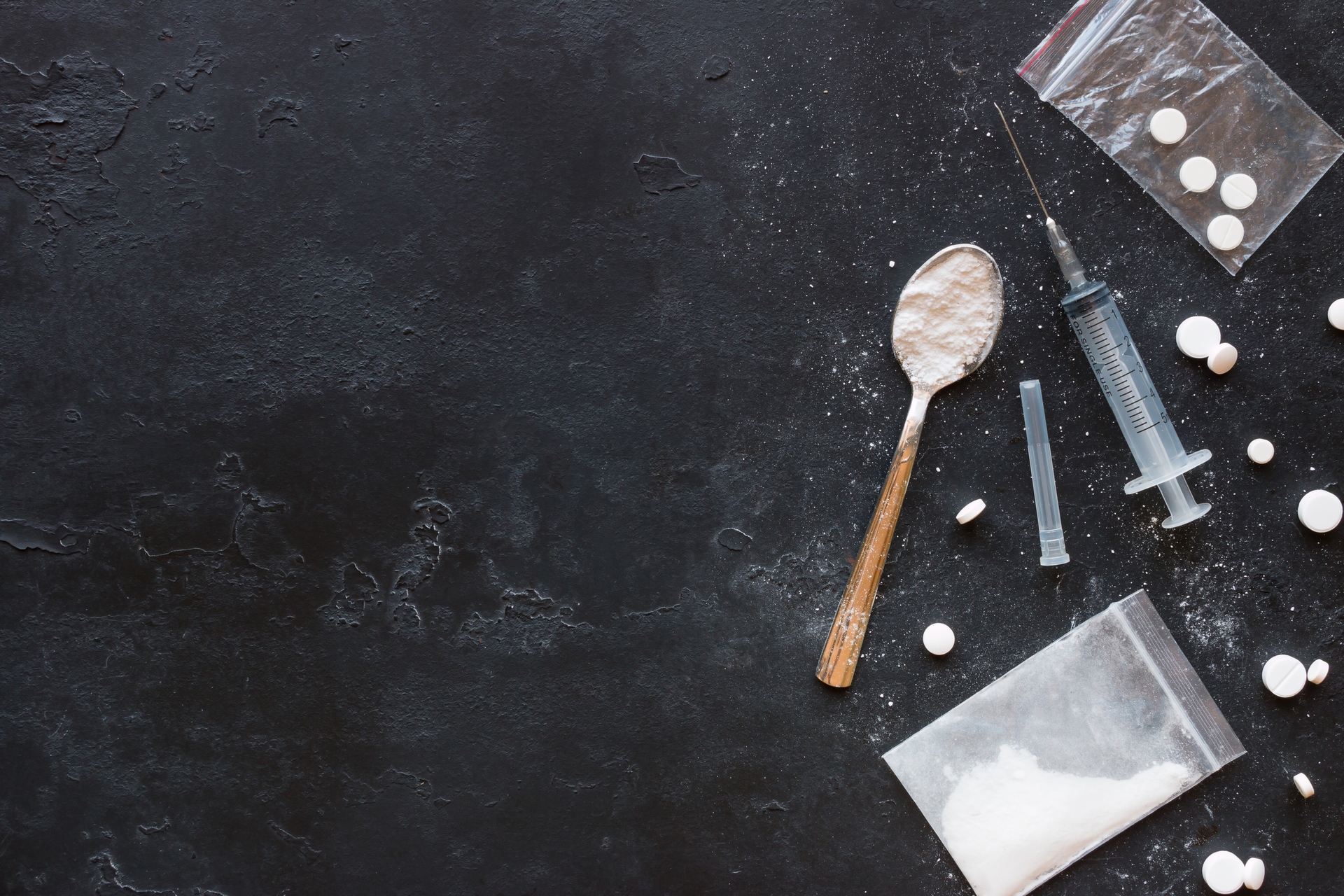 Responding to the recommendation, the Government insisted "there is no safe way to take illegal drugs" and they have "no plans to consider" the safe consumption facility recommendation.
More widely, the committee said both the Misuse of Drugs Act 1971 and the Misuse of Drugs Regulations 2001 require reform.
They added: "We recommend that the UK Government reform the 1971 Act and 2001 Regulations in a way that promotes a greater role for public health in our response to drugs, whilst maintaining our law enforcement to tackling the illicit production and supply of controlled drugs."
The report also recommended that the Home Office and Department of Health and Social Care (DHSC) "jointly establish a national drug checking service in England to enable people to submit drug samples by post anonymously".
They said a UK-wide drug checking service would be the most effective approach, encouraging the UK Government and devolved Governments to "consider jointly establishing such a service".
Additionally, the MPs said on-site drug checking services at temporary events like music festivals and within the night-time economy should be rolled out, recommending that the Home Office "establish a dedicated licensing scheme for drug checking at such events before the start of the summer 2024 festival season".
Drug policy should be the joint responsibility of the Home Office and DHSC, with a minister sitting across both departments, MPs said.
The report stated that existing classifications of controlled substances should be reviewed by the Advisory Council on the Misuse of Drugs (ACMD) to ensure they accurately reflect the risk of harm, with further reviews every 10 years.
MPs welcomed the UK Government's "commitment to reducing barriers to researching psychedelic drugs" and recommended they are "urgently" reclassified "in order to facilitate research on the medical or therapeutic value of these drugs".
The committee said it was "disappointed" that the Home Office had "repeatedly refused" to publish a 2016 report by the ACMD – a body which it said seeks to provide scientific, evidence-based recommendations to support the development of evidence-based drug policy.
Calling for the report to be handed over – at least on a confidential basis to the committee – the MPs said withholding it "contravenes established practice and undermines the ACMD's transparency".
While welcoming the 10-Year Drug Strategy's commitment to tackling county lines, the committee said the Government can "go further to prevent children and young people from becoming exploited", adding that it is "vital" they – as people either exploited or at risk of exploitation by criminal gangs – are kept out of the criminal justice system.
Committee chairwoman, Dame Diana Johnson said: "The criminal justice system will need to continue to do all it can to break up the criminal gangs that drive the trade in illicit drugs. However, it must also recognise that many children and young people involved need to be supported to escape not punished for their involvement.
"Fundamentally, we need to have the right interventions in place to help people break free from the terrible cycles of addiction and criminality that drug addiction can cause. Simply attempting to remove drugs from people's live hasn't worked. They need the right support to let them deal with addiction, but also psychosocial support and interventions that deal with the underlying trauma that may have led them to drugs in the first place.
"Over the course of the inquiry, we have seen a number of positive, locally-developed schemes make a real difference to those suffering from addiction and the wider communities. The Government should learn from the success as it develops best practice that can be implemented nationwide."
A Home Office spokesperson said: "There is no safe way to take illegal drugs, which devastate lives, ruin families and damage communities, and we have no plans to consider this.
"Our 10-year Drugs Strategy set out ambitious plans, backed with a record £3bn funding over three years to tackle the supply of illicit drugs through relentless policing action and building a world-class system of treatment and recovery to turn people's lives around and prevent crime."
Drugs and Alcohol Policy Minister Elena Whitham said: "We are doing everything within our powers to tackle drug deaths in Scotland, including investing an additional £250m in our National Mission to save and improve lives.
"We welcome this report from the Home Affairs Committee which endorses our position on safer drug consumption facilities (SDCFs) and supports the proposal to pilot such a facility in Scotland. We have long called for agreement from the UK Government to allow us to do this, whether to support us in establishing a pilot or through devolving the necessary powers to allow us to do so.
"It has always been in the UK Government's power to accelerate the delivery of an SDCF. If it was serious about looking to improve outcomes for people affected by problem substance use it could use powers reserved to it to support what we are already doing within devolved powers, or devolve the appropriate powers to us so we could move to implement a facility as quickly as possible."