A Scottish climber has become only the third person so complete one of the toughest sea cliff routes in the UK.
Robbie Phillips, from Edinburgh, scaled The Long Hope Direct route at St John's Head in the Orkney Island of Hoy on May 20.
St John's Head, which is the highest vertical sea cliff in the UK, stands at 493m – which is over 1.5 times higher than the Eiffel Tower.
The route, which rarely sees climbers attempt it due to the "difficult conditions", was first scaled 11 years ago by Scottish climber Dave Macleod.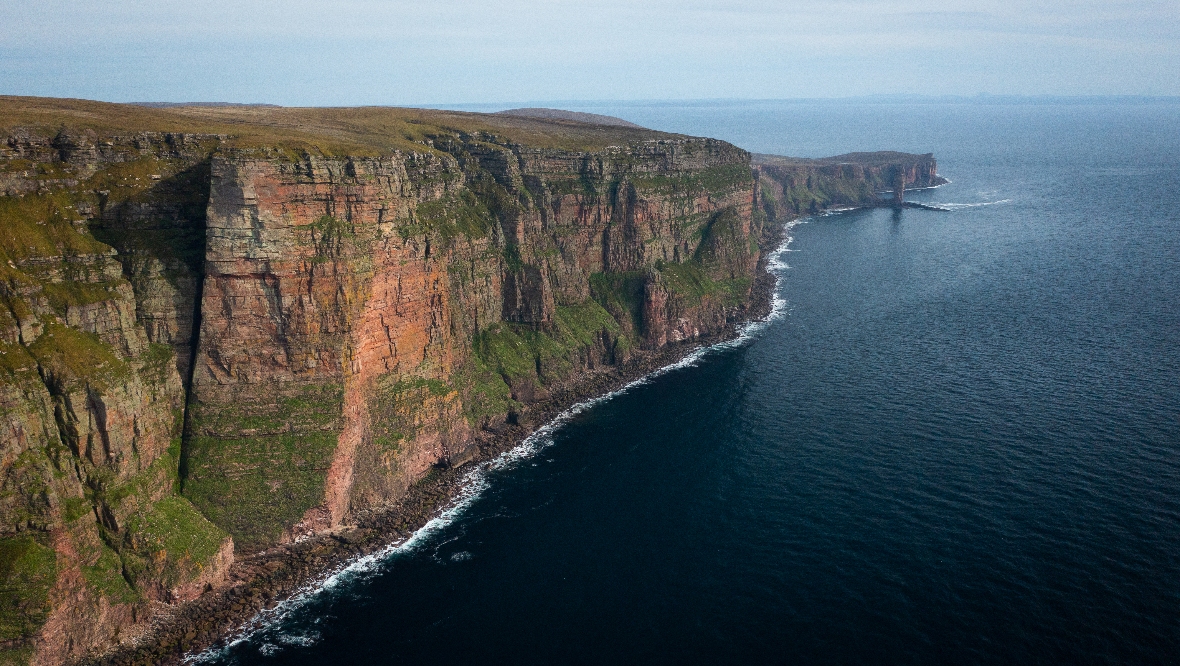 Robbie, 32, and his partner Alex Moore have now become only the third climbing team to complete the daunting route which features crumbling rock and a sharp ledge nicknamed "the guillotine".
The climber admitted struggling during the mount, and said he had to "leave nothing on the wall and commit everything".
He said: "You need to keep a cool head for the whole day when nearly everything your fingers grab wants to crumble to dust in your hands, or anything you stand on feels like it will explode under the pressure of your climbing shoe.
"When climbing sustained bold climbing for hundreds of metres it takes a lot of mental energy to continue the fight. You can even suddenly become overwhelmed by the exposure and not being able to continue.
"Out of nowhere the clouds parted and the sun hit the wall casting an orange glow across the rock. My chances were low, but I knew then I had this one opportunity to do it.
"I told myself I had to leave nothing on the wall and commit everything to the final pitch. I pulled on and blocked out all thought as I climbed through the most difficult section, achieving what I can only explain as 'flow state'.
"Grabbing the final hold, I came out of the trance and screamed in disbelief. I was over the moon, in utter shock at what had just happened.
"After all the effort and setbacks, it finally came together."