A student who attended the same college course as convicted trans rapist Isla Bryson says she felt "physically sick" when she heard what the sex offender had done.
Rachel Ferguson, 21, attended the beauty course at Ayrshire College alongside Bryson for three months in 2021.
At the time, Bryson was on bail awaiting trial for two rapes carried out while known as Adam Graham.
At the time of enrollment, Bryson went by the name "Annie".
Rachel described how female students removed their clothes for practical training sessions on the course. Bryson was allowed to be present in the room as this happened.
"We were doing things like facials, which we had to take our T-shirt off for to get to the neck area. We did a spray tanning course one day, and obviously you need to take your clothes off for that. And I was the model, and there were a few other girls that had taken their underwear off."
Rachel said Bryson very rarely participated in the practical classes.
"Why would you want to go to college if you don't want to learn and practice?" she said.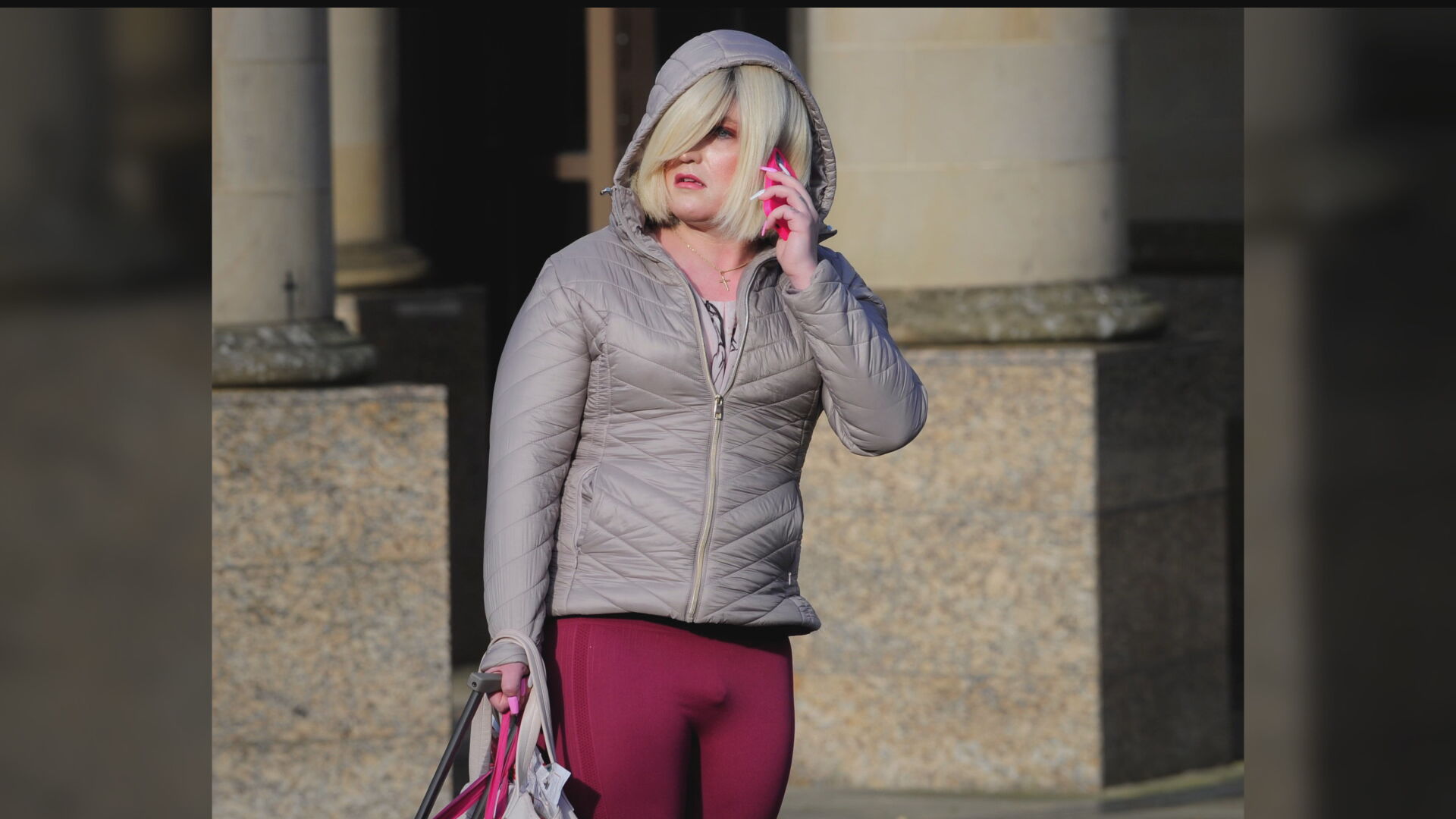 The 21-year-old said she still has questions over how Bryson was allowed to gain a place on the college course, alongside girls as young as 16.
"I'm baffled. I just don't understand how the college let Annie on the course," she said.
"I feel that there could have been more checks in place."
Rachel described her reaction to seeing pictures of Isla Bryson in the media this week.
"I was physically sick. I was crying, I felt attacked. Even though Bryson didn't do anything to me physically, I felt as if we weren't cared for by the college."
Solicitor David McKie explained the restrictions around a person who is accused of a crime and is on bail awaiting trial: "Unless you are remanded in custody which means you are sent to a prison pending your case, then you are free to go about your business."
"If one is at college or university, then it is free to that college or university within its own rules to suspend you or tell you to undertake your course work remotely."
"One is free to continue as normal as long as you don't interfere with the case and as long as you turn up to court on time."
Audrey Cumberford, chair of the College Principals Group at Colleges Scotland said: "Colleges take safeguarding very seriously and there are professionals at each college in Scotland who are trained in safeguarding legislation and regulation.
"Colleges can ask prospective students to declare if they have been convicted or have been charged with an offence.
"This happens through the application process, and then again through the behaviour code or student contract at each college – if students don't declare what they need to they can be asked to leave their course of study immediately."
STV News is now on WhatsApp
Get all the latest news from around the country
Follow STV News
Follow STV News on WhatsApp
Scan the QR code on your mobile device for all the latest news from around the country