After 24 hours lying in rest at St Giles where thousands have filed past to pay their last respects, the Queen's coffin will travel to London later on Tuesday accompanied by the Princess Royal.
First to Buckingham Palace, where it will be met by the King and rest overnight, before lying in state in Westminster Hall where many more thousands of people will file past.
On Monday it will be taken to Westminster Abbey for a full state funeral in front of world leaders, indeed in front of the world. The ceremonies in Scotland and London have been impressive so far, but nothing compared to the scale of what will take place on Monday.
Before flying to Buckingham Palace, King Charles is heading for Belfast.
I've heard some grumbling about why there has been no reporting of republican's views over the last few days. From what I have seen they have mostly been observing a respectful silence.
In Northern Ireland that was actually the advice from Sinn Fein to its membership, and today King Charles will meet Sinn Fein First Minister designate Michelle O'Neill, and party President Mary Lou McDonald is expected at the funeral on Monday.
I have spoken to republican MSPs over the last few days and they have made no protest out of respect for the Queen. It doesn't mean they have suddenly become monarchists but they recognise the mood of the public and sensitivities around the period of mourning.
The Queen's death in Scotland has put the country at the forefront of that mourning over the last few days and that is no accident.
As the Queen's health deteriorated it was widely known that she wanted to end her days in Scotland at Balmoral, which was, as the First Minister said yesterday, "her happy place". She got her dying wish.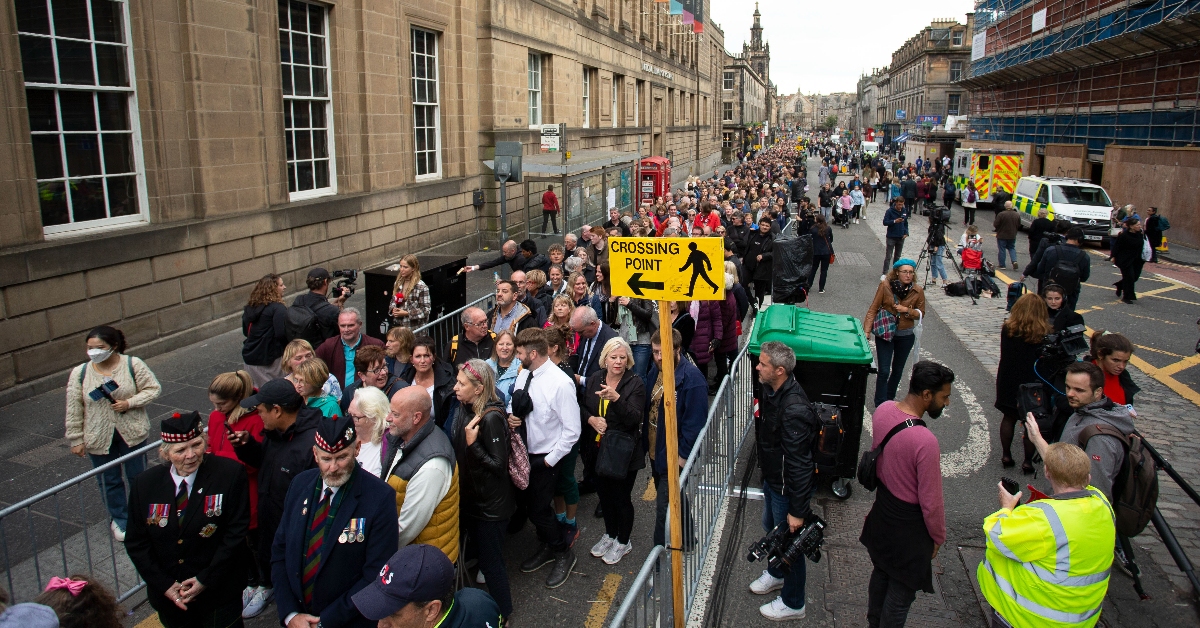 King Charles said in the Scottish Parliament that the greatest comfort to the Queen was knowing the affection in which she was held in Scotland, which has also given her family solace.
There has also been great respect shown to the new King, and shown by King Charles to the people.
He has handled his own grief for the death of his mother with dignity, taking inspiration from her, as he said in the Scottish Parliament yesterday; and acknowledged the grief of the public, meeting people before returning to St Giles to stand vigil at his mother's coffin last night.
But now, the massive Operation Unicorn, as all this ceremony in Scotland was known, is almost over – and the Queen will leave Scotland for the final time.