A BMX stunt performer from Stranraer has performed one of his most daring feats yet, by riding in a skatepark suspended from one of the world's largest operating hot air balloons.
New footage released on Thursday shows Red Bull athlete Kriss Kyle performing a series of audacious tricks and stunts while floating some 2,000ft above towns and countryside in Wiltshire, southwest England.
Kyle, 31, said: "I've been dreaming of this project for so long, but the height factor has always felt like a massive weight on my mind.
"I've had to push past my fears several times before on Red Bull projects, but nothing has compared to this.
"Having to climb over the edge of the basket to get down to the skatepark underneath was such a crazy experience.
"At 2,000ft you're so high up it almost doesn't feel real anymore."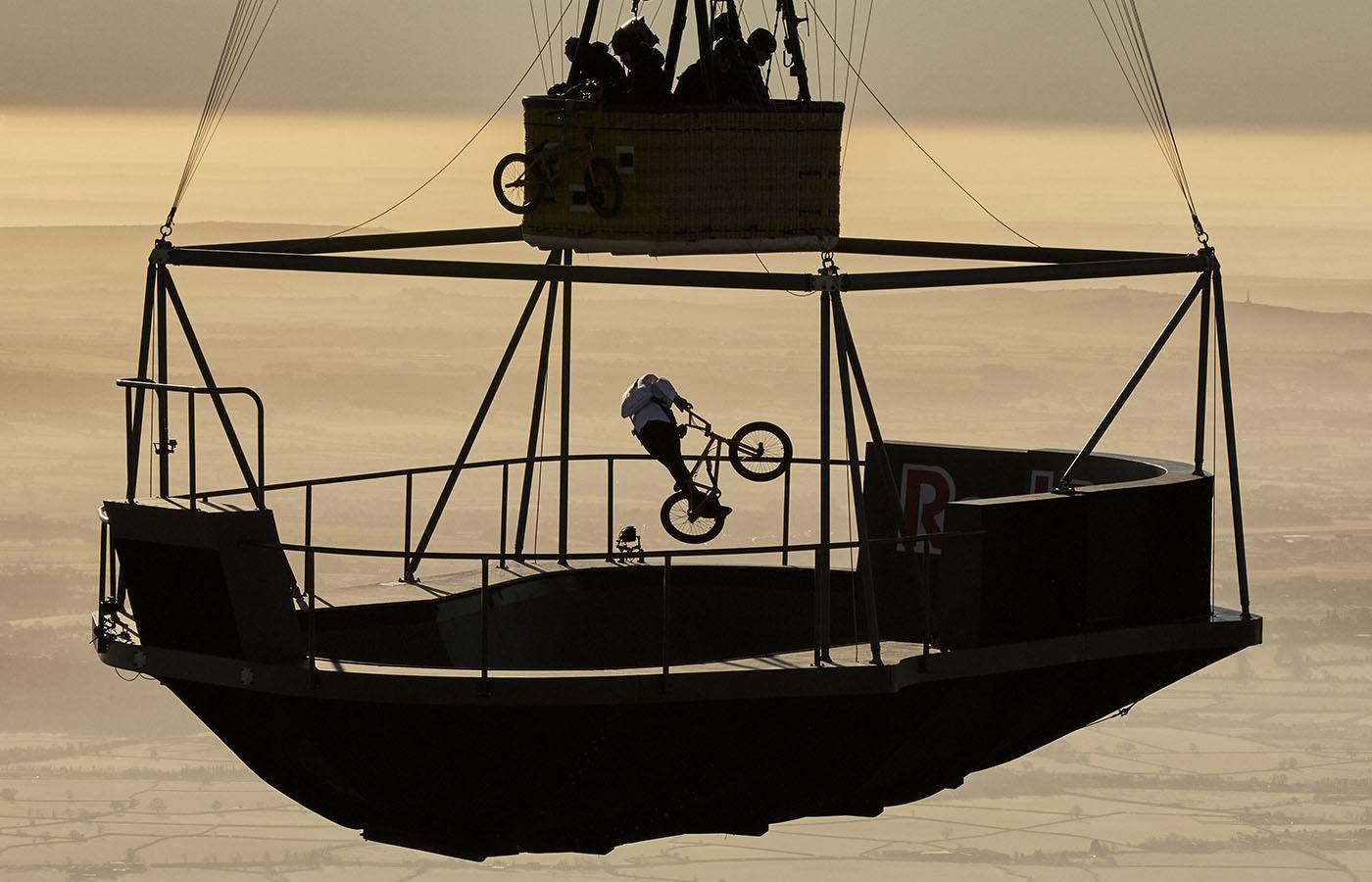 Kyle had to face his own fear of heights to film the stunt and ride against the clock to beat gravity and weather conditions.
A rare combination of high atmospheric pressure, cold and dry conditions, along with surface wind speeds of less than three miles per hour were needed in order to perform the stunt.
It meant Kyle had to wait nearly 11 months for the perfect conditions to finally realise his ambitions.
The video was nearly three years in the making and required the efforts of hundreds of people to make possible.
The bespoke, one-of-a-kind carbon BMX bowl was developed in partnership with Red Bull Advanced Technologies (RBAT).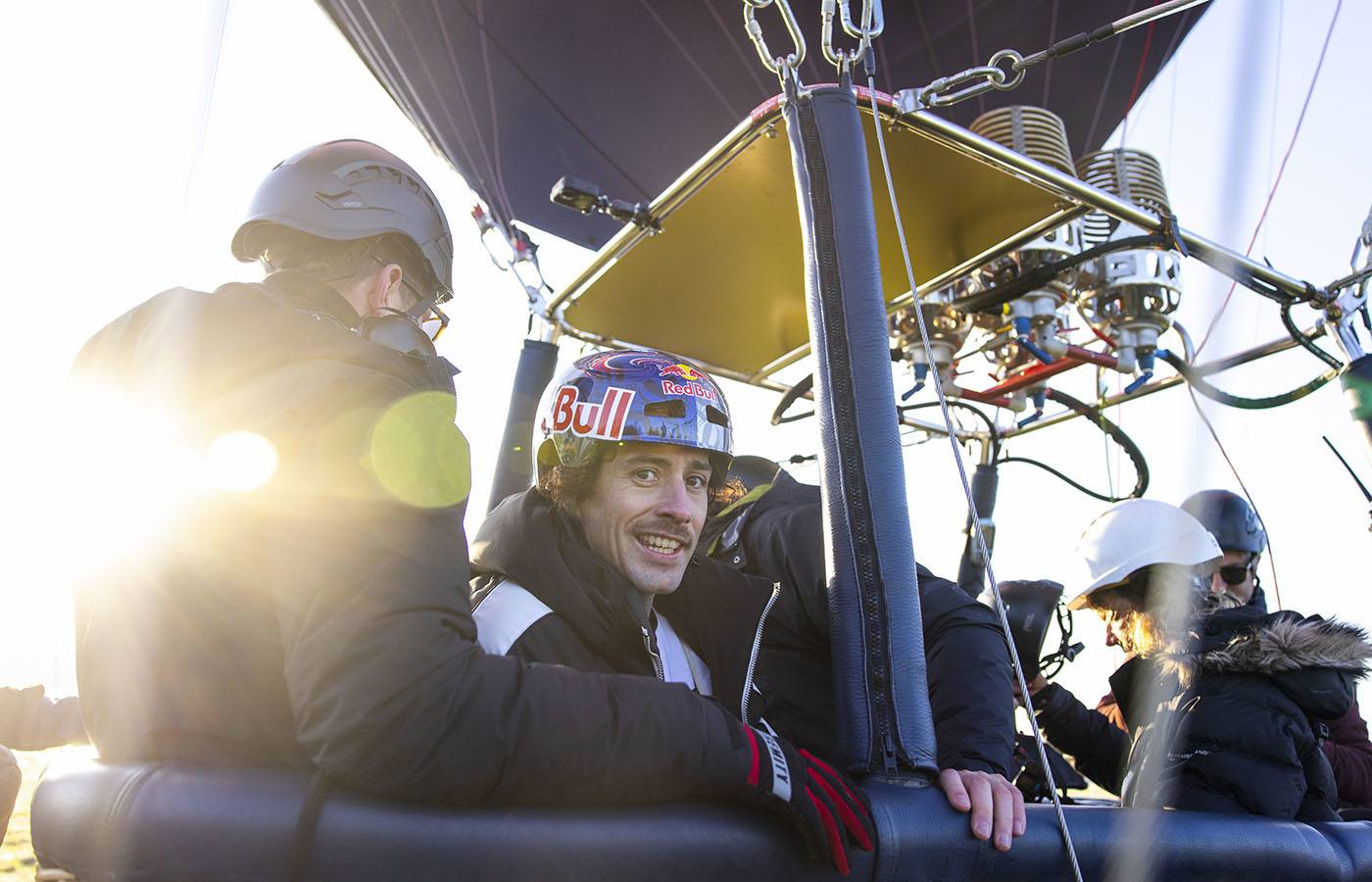 RBAT, the technological arm of the Oracle Red Bull Racing Formula One Team, used the same disruptive engineering used in F1 racing.
That was combined with the capabilities of Cameron Balloons to design and create the world's largest operating hot air balloon.
The huge effort to bring the edit to life dwarfs its origins, which began as a concept scribbled on a Post-it note by one of the RBAT team.
The film is premiering on Red Bull Bike YouTube at 09:00 BST on Thursday April 13, with a full behind the scenes documentary available to watch at redbull.co.uk/dontlookdown.