The most and least wasteful councils in Scotland have been revealed, after figures showing which local authorities recycle, burn or landfill the most waste were published.
Scots recycled the lowest level of waste in seven years in 2020, Scottish Environment Protection Agency data has shown.
Shetland, Orkney and Glasgow councils recycled the least of all with each saving less than 30% of household waste from being trashed.
Angus, East Renfrewshire and South Ayrshire recycled the greatest percentage, processing more than 54% of household waste that would otherwise be thrown away.
The Scottish Environment Protection Agency said recycling had likely been impacted by the Covid-19 lockdown and other restrictions, with both the amount of waste recycled and the waste recycling rate being the lowest recorded since 2013.
Na h-Eileanan Siar, Highland and Aberdeenshire councils all sent the majority of their household waste to landfill.
Borders, Edinburgh and Angus council sent the least waste to landfill.
While the country hit record low levels of landfilled waste, it also incinerated more than ever.
The total quantity of waste incinerated in Scotland in 2020 was 1.26 million tonnes – an increase of 855,000 tonnes (208%) from 2011.
The surge in burning trash comes after the Scottish Government delayed its ban on sending Biodegradable Municipal Waste to landfill.
The ban is now set to come into force in 2025. In October, Scottish Green ministers launched a major review into the future of incinerators.
Environmental campaigners said the increase in incineration is worrying.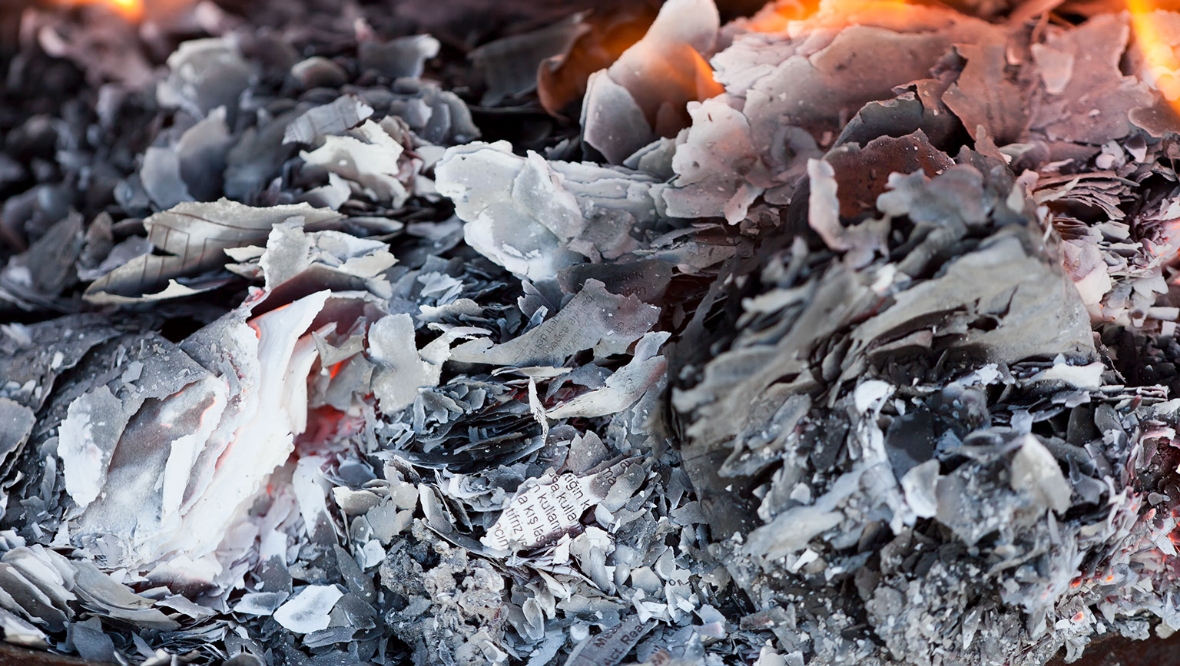 Kim Pratt, circular economy campaigner at Friends of the Earth Scotland, said Scotland has a "huge", "increasing" and "unchecked" incineration problem.
"This rapid rise in incineration must be stopped," she said.
"The independent review currently being conducted into incineration must provide the Scottish Government with an exit strategy from incineration.
"Unless Scotland can keep materials cycling round the economy rather than burning them, we have no hope of achieving a circular economy and reducing the environmental impact of our waste."
Circular economy minister Lorna Slater said the government wants to see materials remain in use for as long as possible before they are recycled with a Circular Economy Bill set to be announced to help make that happen.
"As well as reducing and recycling, we must deal with waste effectively. That's why we have initiated an independent review of the role of incineration, which will make sure it aligns with our emissions reduction targets," she said.
Terry A'Hearn, SEPA chief executive, said: "Last month, the world came to Glasgow to agree global action on the climate emergency. The message was clear that together, as counties, companies, or communities – we all have a role to play.
"How we use resources in our homes, workplaces, public services and private sector can have a real impact on Scotland's environment. Whilst it's positive that for a ninth consecutive year we see a move from landfill, the latest data does reflect the realism of the public health emergency.
"What's important is not the past, but what we do next. We've shown that by working together, we can rise to the challenge of a healthcare emergency. We need now to show that we can do this again in tackling the climate crisis."
Councils that recycled the most
Angus – 57.9%
East Renfrewshire – 56.6%
South Ayrshire – 55.3%
Councils that recycled the least
Shetland Islands – 18.4%
Orkney Islands – 23.4%
Glasgow City – 29.6%
Councils that landfilled the most
Na h-Eileanan Siar – 65.1%
Highland – 59.2
Aberdeenshire – 57%
Councils that landfilled the least
Scottish Borders – 0.3%
City of Edinburgh – 3.2%
Angus – 5.8%
STV News is now on WhatsApp
Get all the latest news from around the country
Follow STV News
Follow STV News on WhatsApp
Scan the QR code on your mobile device for all the latest news from around the country