Rail stations across Scotland became ghost towns for the second time in the space of three days as workers walked out in the largest strike of its kind in a generation over pay and conditions.
Services have been drastically reduced across the country following a bitter battle between RMT union members and Network Rail.
Around 13 rail operators are also involved in the row amid accusations the UK government's transport secretary had "wrecked" negotiations on Tuesday.
Around 90% of trains on ScotRail routes have been cancelled, while cross-border links have also been badly affected.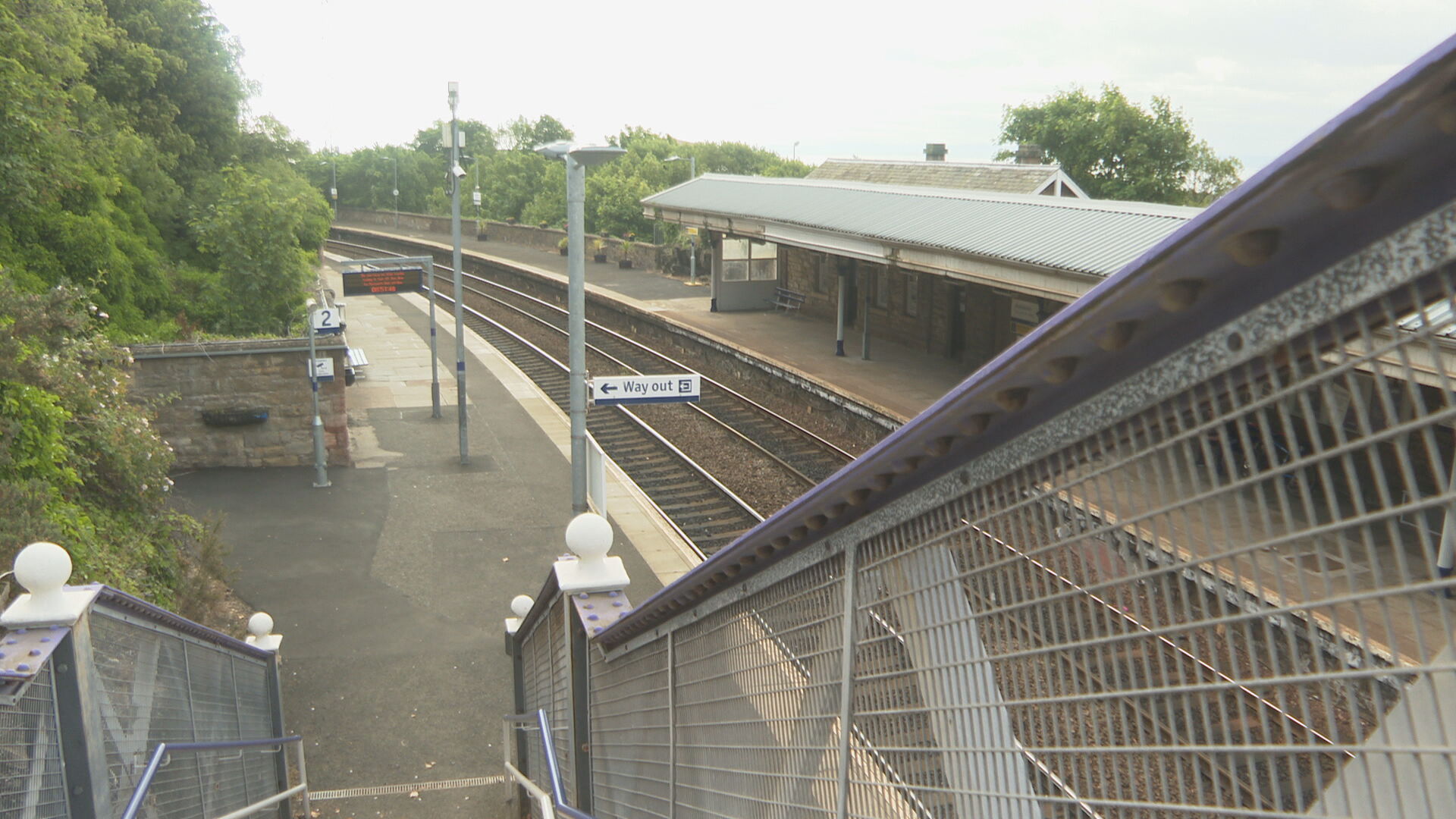 A third strike is planned for Saturday, though passengers have been warned to expect delays on both Friday and Sunday due to the staggered reopening of signal boxes.
RMT members have been offered a 3% pay increase by Network Rail, but raised serious concerns over plans to cut jobs and change working conditions under an "efficiency drive".
Staff say they want a wage increase to reflect soaring inflation, with rates set to hit 11% later this year.
Rail worker Stuart Dempster said he had felt broad support from people across the country towards fellow employees.
"It's not just about money. There's job security for people as well and everything is important. You've got to stand up for yourself."

Stuart Dempster, rail worker
He added: "I'm on Twitter, I do all that and I've seen a lot on there of support for us," he said.
"It's nice to know that people don't think we're just being greedy.
"It's not just about money. There's job security for people as well and everything is important. You've got to stand up for yourself."
At North Queensferry station in Fife, mum Isla Wallace said her and her daughter were reliant on rail services for transport on a daily basis.
However she added she "sympathised" with striking workers amid the cost of living crisis.
She said: "I use the train to get anywhere, really.
"I don't drive. I've got two small children. We need the train to get to the doctors to get to the supermarket. It's very, very important to us.
"But I do have sympathy for the workers. I mean, 11% inflation later this year, they're seeing, and changes in working condition.
"I have a lot of sympathy for them, but it needs sorted out. It is a lot of hard work and chaos. It is quite long and stressful."
Aaron Walker arrived at the station unaware of strike action taking place and was left bemused by the disruption.
He said he would have to get a friend to drive him on the journey to Aberdour in order to get his bike fixed.
"Of course I have sympathy, it's a lot of hard work, especially coming out of the pandemic, I get that," he said.
"But it's meant to be a public service.
"We still need to travel. I didn't even know there was a strike on today and there's one on Saturday as well.
"We need this sorted out."
At First Minister's Questions, Nicola Sturgeon implored her UK government equivalents to "respect" the complaints of staff and work towards a solution.
Downing Street has announced plans to change the law to enable businesses to supply skilled agency workers to plug staffing gaps during industrial action.
Union bosses branded the proposals "shameful," however Sturgeon said she understands the dangers of the dispute "escalating" if the impasse is not bridged.
"We should respect workers across the economy," she said.
"We should respect public sector workers and we should seek to negotiate fair resolution to disputes, particularly at a time of inflation – inflation being exacerbated in the UK by the folly of Brexit.
"So let me repeat the call today for the UK Government to start doing their job to get round the table to bring a resolution to this and to drop the anti-trade unionism and have some respect for workers across the economy."
Passengers have already been subjected to months of upheaval on Scotland's rail following a dispute between drivers' union Aslef and the newly-nationalised operator.
Drivers refused to work overtime or on rest days, forcing hundreds of services to be cancelled and emergency timetables put in place.
The union has agreed in principle to a 5% wage uplift but must now wait for the council to back the bid before going to its members.
Network Rail meanwhile, previously claimed it came "very close" to an agreement with RMT members during the latest round of negotiations before a spectacular implosion surrounding redundancies.
The RMT executive will likely meet next week to decide its next move if the dispute is not resolved.
STV News is now on WhatsApp
Get all the latest news from around the country
Follow STV News
Follow STV News on WhatsApp
Scan the QR code on your mobile device for all the latest news from around the country