Rae Stewart was a journalist, broadcaster, PR and public affairs specialist who with an easy charm and genteel humour won an army of friends and admirers in a variety of different but always interesting jobs.
Those friends have been profoundly saddened to learn of his passing at the age of 56.
He had three separate periods with STV and became a regular news contributor in reports from Westminster during some momentous times.
His clubbable affability helped cement his contacts book. He understood that the bedrock of any relationship was trust and those he dealt with never had cause to question his ability to keep a confidence.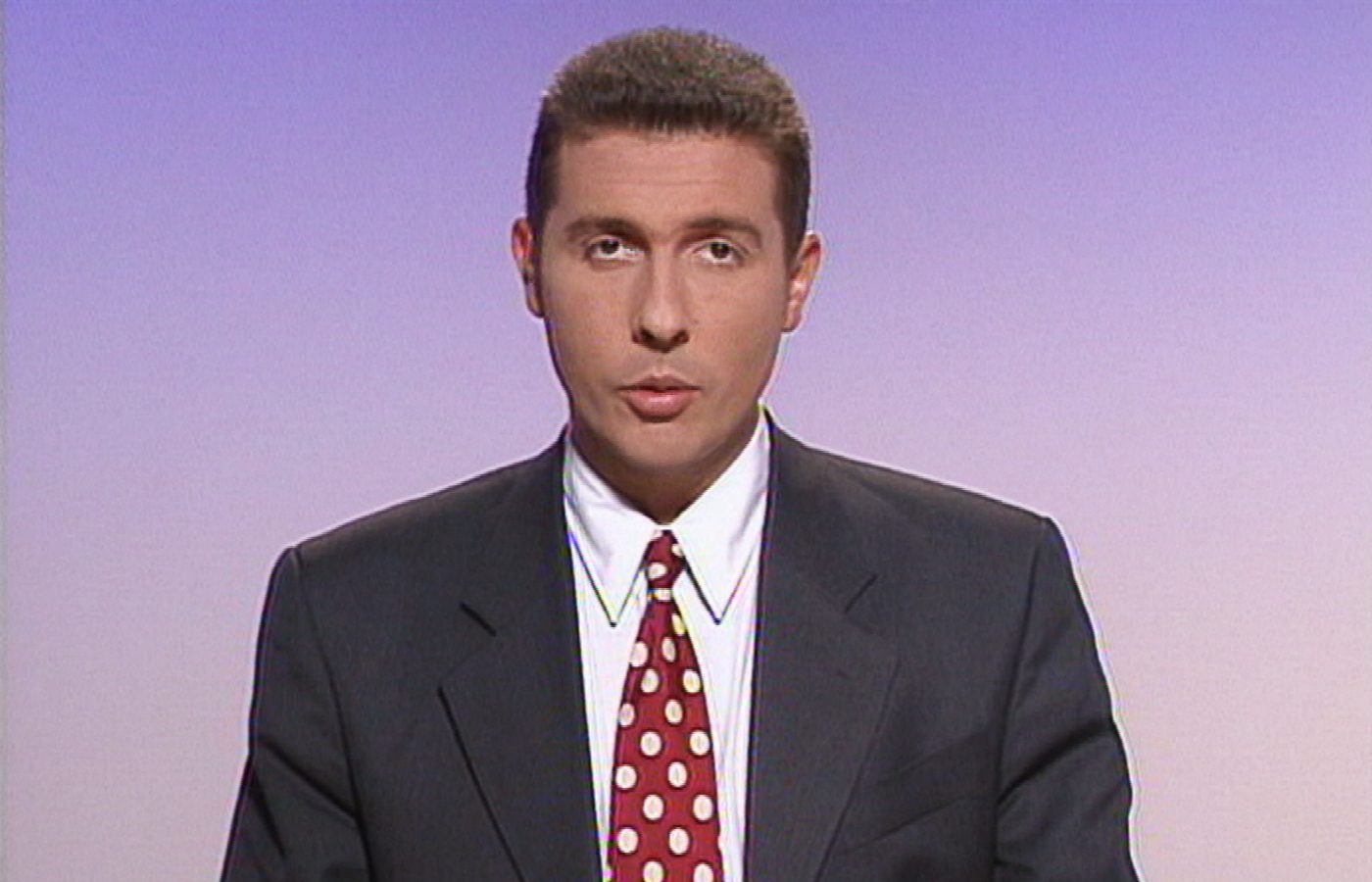 The Labour peer Lord George Foulkes of Cumnock, recalls that Rae was "one of the best parliamentary reporters who was respected on all sides. He was always balanced and fair but more than that he was a really nice man".
Born in Tain in Ross-shire on January 19, 1967 he was educated at Tain Royal Academy before heading to Edinburgh to take an HND in Communication Studies at Napier College.
I doubt anything he learned at Napier prepared him for his role as a press officer for the Scottish Conservatives in the late 1980s.
"Rae was made for television, blessed by good looks and a voice that was a rich, comforting baritone. Its soothing qualities were akin to taking a mug of Horlicks into a hot bath."
His stint at Chester Street coincided with internal tensions and the bad blood of the internecine warfare would have sat uneasily with his decidedly non-confrontational style.
He came to STV for the 1989/90 run of the political programme Scottish Questions, fronted by the late Margo MacDonald, alongside Colin Mackay and David Whitton.
He joined a team of talented journalists steeped in politics and he would have learned a lot in this, his journalistic baptism.
He got his first taste of the world of commercial public relations when he joined Baillie Marshall in Edinburgh but dipping his toe in the career waters told him that it was journalism that called loudest.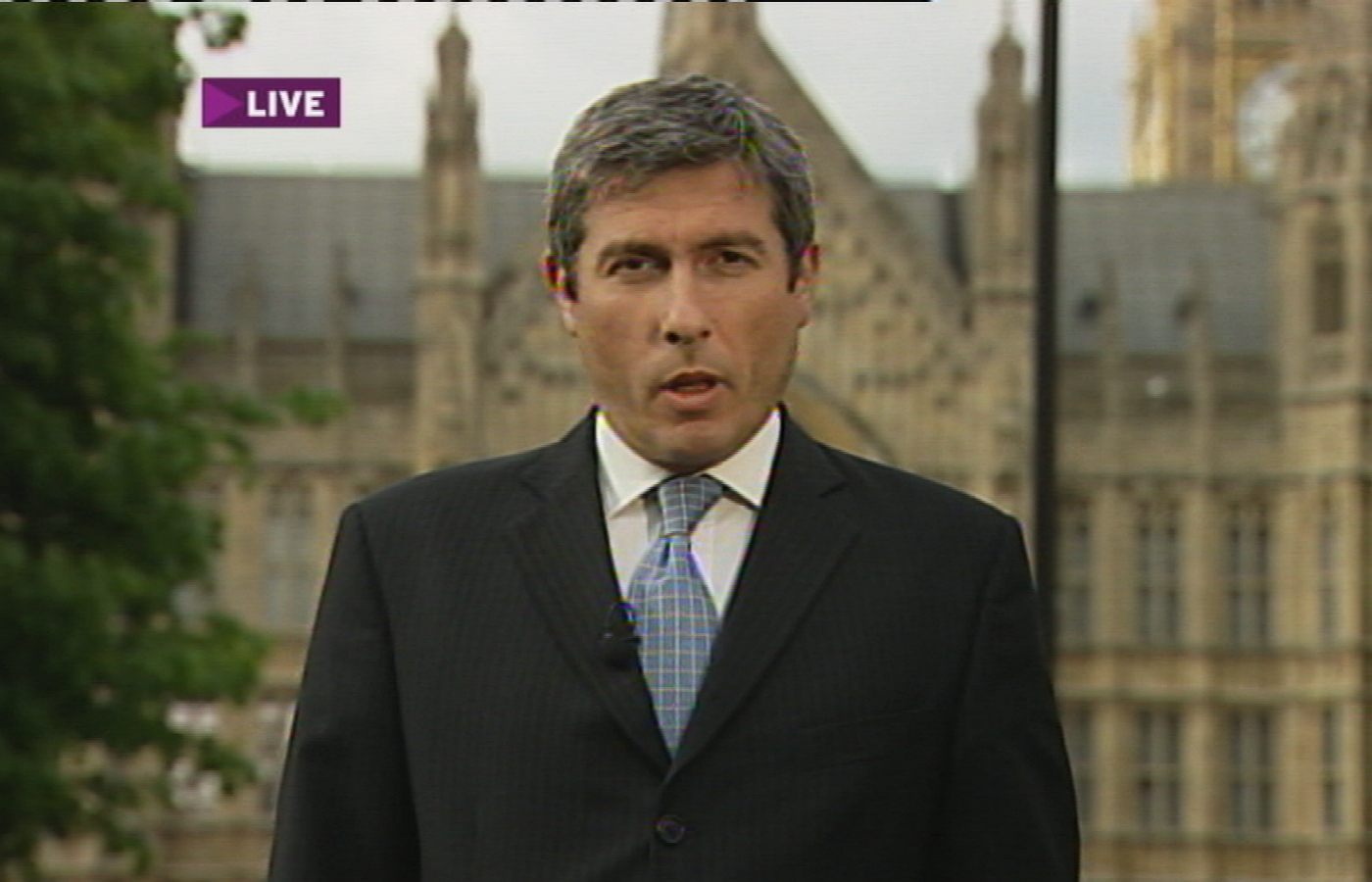 He became STV's third Westminster Correspondent in 1992, attending Lobby briefings, providing reports and live analysis, and conducting set-piece interviews with political leaders.
Rae was made for television, blessed by good looks and a voice that was a rich, comforting baritone. Its soothing qualities were akin to taking a mug of Horlicks into a hot bath.
Westminster back then was just as gossipy but far more boozy than today. Information was king and misinformation was everywhere as the scoundrels in the political class settled scores, spun manically and prayed to the patron saint of self-promotion.
Stewart had to separate fact from fiction, sift what was irrelevant in order to bring viewers what they needed to know and not what politicians thought they should be told.
His first stint for STV at Westminster covered the disintegration of John Major's government, from the loss of authority after Black Wednesday through to the prolonged period of unrestrained guffawing that accompanied a cornucopia of sleaze stories about the financial and sexual shenanigans of Tory MPs.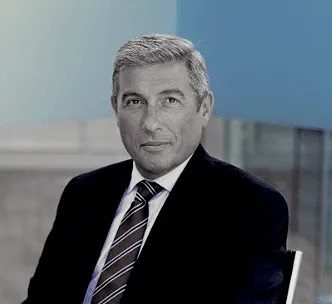 He had a laid-back style and it lent itself to a broader reporting canvas. He became GMTV's Scotland correspondent in 1995 covering anything from Royal events to skateboarding ducks, bringing a lightness of touch which sat easily with the brand.
Network TV jobs are not glamorous and involve prolonged periods of travel, eating at all the wrong times and can involve sitting in satellite trucks for hours, shielding from the pouring rain.
He returned to STV for a third time to take up the Westminster brief in 2000. It coincided with the dominance of New Labour which only started to wobble around the time of the Iraq War, an event which would shape his future employment as it turned out.
Colleagues loved his easy style, one observing that he was so laid back he was almost horizontal. I was always greeted by a cheery, "how are you, old boy?".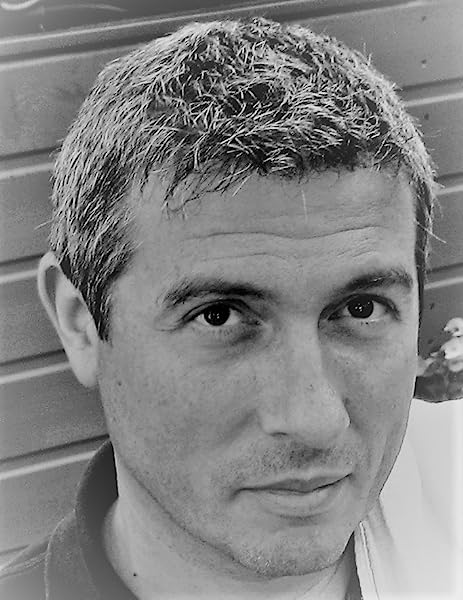 I would reply to this in expletive-laden tones which always brought a chuckle. He even laughed in a charming way.
The most popular senior reporters invariably are the ones who have time for the most junior staff. Rae was extremely popular.
STV's head of news and current affairs Linda Grimes Douglas said: "As a producer, I came to rely on his sound judgement and brilliant knowledge. He cut through Westminster politics with precision, delivering his punchline to STV's viewers with his trademark wry sense of humour."
The Westminster village inures people to the realities of the world beyond its extremely narrow confines. To paraphrase a classical observation, those whom the political gods wish to destroy, they make mad by keeping them at Westminster.
It was no surprise therefore that this most well adjusted of people should seek to get out. In a poacher turned game-keeper move, he joined the government PR machine. He was a wise choice since he knew dozens of political journalists and all of the senior people in the Westminster Lobby.
He became a point of contact for the Chilcott Inquiry established in 2009 to examine Tony Blair's decision to go to war in Iraq. By this time, he had married the BBC political journalist Vicki Young. The conversation over an evening meal must have been interesting.
He then worked for the Deputy Prime Minister Nick Clegg following the establishment of the coalition government after the 2010 General Election.
With a background in PR and journalism he then opted for public affairs work becoming the director of corporate affairs for Water UK. This job involved networking and schmoozing. His career to that point made him an ideal choice.
Rae had health battles in his life. At just 27, he made public that he had testicular cancer in an attempt to raise awareness of the condition. He only discovered the illness after unexplained fatigue and weight loss.
It was typical of Rae's character that he discussed the cancer in as light a way as possible without ever trivialising it.
The world of conventional work was something he was prepared to recalibrate in his 50s. He became a novelist publishing two books The Vibe (2017) and Smoke on the Water (2023). Both were extremely well reviewed by those who read them.
He enjoyed other indulgencies such as his fascination with all matters James Bond. I'm sure Rae secretly fancied himself as 007.
In London he could be found at Craven Cottage supporting Fulham FC and when his eye strayed homewards it was always to check on the Celtic score.
His great friend Stephen Jardine was left with the difficult task of announcing his death on Tuesday. The seasoned broadcaster described Rae as "a proud son of Tain and a brilliant journalist, author, husband, father and friend".
The sadness of friends will be as nothing compared to those who carry the greatest pain, his wife Vicki and his children James and Ellen.
As they prepare to cope, they will hopefully be comforted in the knowledge that he was loved and admired and that he helped patent the design for life as a good man.