Quiet quitting is a career trend that's been around forever, but has now been given a new lease of life on social media.
Put simply, it means doing the job you were hired to do and no more.
Inspired by the now censored Chinese hashtag, #TangPing (or "lying flat"), the new term coined on TikTok puts an end to working through lunch and answering emails at night.
The movement is designed to prioritise mental wellbeing and a better work-life balance; a protest against hustle culture which values long hours and toxic productivity while positioning burnout as simply a by-product of the road to success.
It also comes amid the so-called 'Great Resignation', which described the wave of workers reportedly leaving their jobs during the pandemic.
The phenomenon has rooted itself in pop culture too; Beyoncé's new single Break My Soul has been referred to as an "anti-work anthem" as her lyrics describe quitting her job and the stresses of the workplace.
What kick-started the trend?
Working strictly to the terms of a contract is by no means new, but the buzzword was coined in a TikTok video which has been liked more than 460,000 times.
"You're not [quitting] outright, but you're quitting the idea of going above and beyond," user ZKChilling said. "You are still performing your duties, but you're no longer subscribing to the hustle culture mentality that work has to be your life. The reality is it's not. And your worth as a person is not defined by your labour."
Balance tips in favour of workers
Louise Walker, legal director of Just Employment Law, acts for employers throughout the UK and has been in the sector for 12 years.
Unsurprisingly, employees working to contract can cause issues for bosses from a productivity perspective.
"There have always been employees who have done the bare minimum to get by, working to the letter of what their job description requires, clocking in at nine and out at five," she said.
"That can be really difficult for employers to handle through disciplinary or a performance management process."
She added: "There's that expectation of people doing a bit more for the company as a whole. It can be difficult to get that from your staff if that is what they are feeling, to do the least amount of work possible."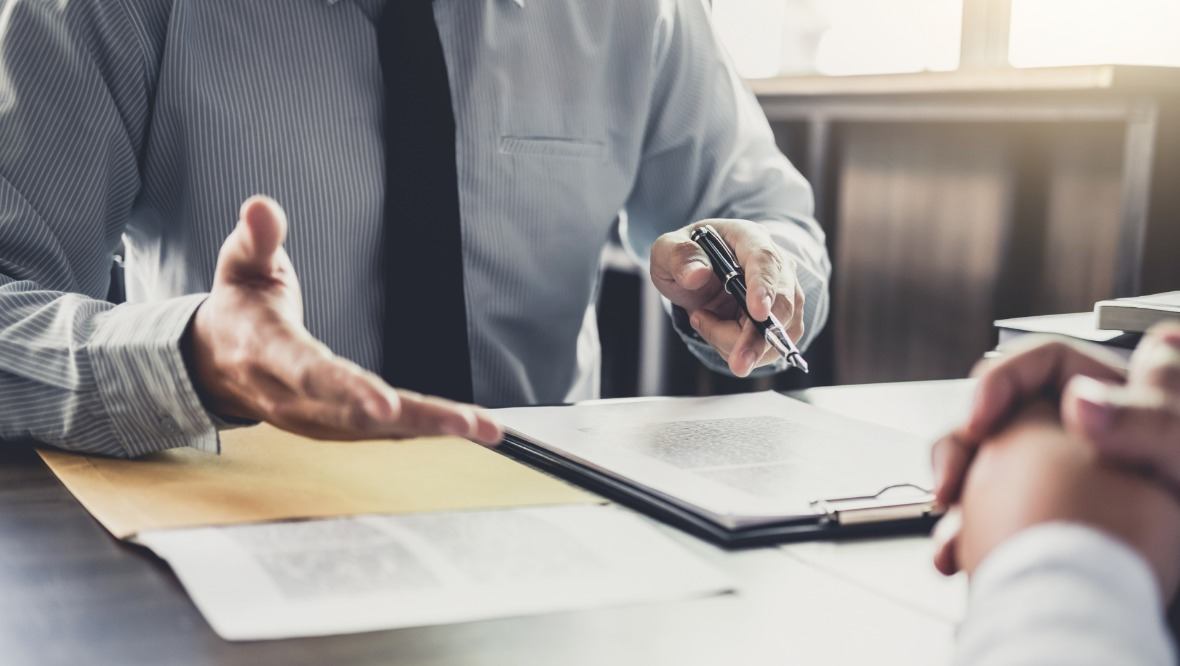 Ms Walker has noted a much bigger focus on promoting better mental health in the workplace over the last decade.
"Employers are aware that mental health issues need to be treated like a physical health condition. A lot of clients offer an employee assistance programme, free or subsidised counselling services.
"Failing to act in a certain way can also result in litigation which is costly for business, so I do think employers treat it seriously, rather than paying lip service. Genuinely looking after staff welfare with the aim that staff come to work happier."
Ms Walker said the jobs market is quietly tipping in favour of employees, with employers focusing on added benefits to recruit and retain suitable staff.
She also outlined the importance of communication to foster good working relationships between management and employees.
She said: "It is tough in terms of recruitment right now. Employees are in a good position to change employers, so it's likely we will see salaries increase over the next five years.
"There needs to be flexible working – I don't think we will go back to the nine-to-five in the office. I actually think reasonable employers will accommodate where they can.
"We've seen more cases of people applying for flexible working, reduced hours post-Covid. People are now used to closing their laptops in the dining room at 5pm so they are free for family and social life.
"Employers should be looking at remuneration in terms of salary and other benefits, private medical care, a more generous holiday entitlement beyond the statutory to help create a positive working environment."
She added: "If you've got that flexibility and understanding of what makes employers happy, people will come into work happier overall."
'Readdressing workplace power'
Linda Somerville is the deputy general secretary of the Scottish Trades Union Congress, which represents more than 500,000 trade unionists nationally.
She said the term 'quiet quitting' was "not particularly helpful" as it implies an "underhand, significant change in employment relationships" which is not necessarily prevalent.
But she believes the new trend illustrates changes in attitudes to work during the pandemic.
"This is a response, encapsulated in a hashtag, against a long-standing push by employers to get more and more and pay less and less," she said.
"It's part of a wider picture where workers are gaining the confidence to readdress power in the workplace and to say, 'I'm not doing that anymore'."
Ms Somerville points out how health workers who toiled on the frontlines during lockdown are now being offered a "derisory" below-inflation pay rise.
"They put their lives at risk, worked long hours and are still being undervalued," she said.
"We clapped for frontline workers on our doorsteps and now they are at the struggling end of the cost of living crisis.
"The fact is, whether it is in the public or private sector, many organisations in Britain run on goodwill. Many workplaces are understaffed, under resourced and underfunded.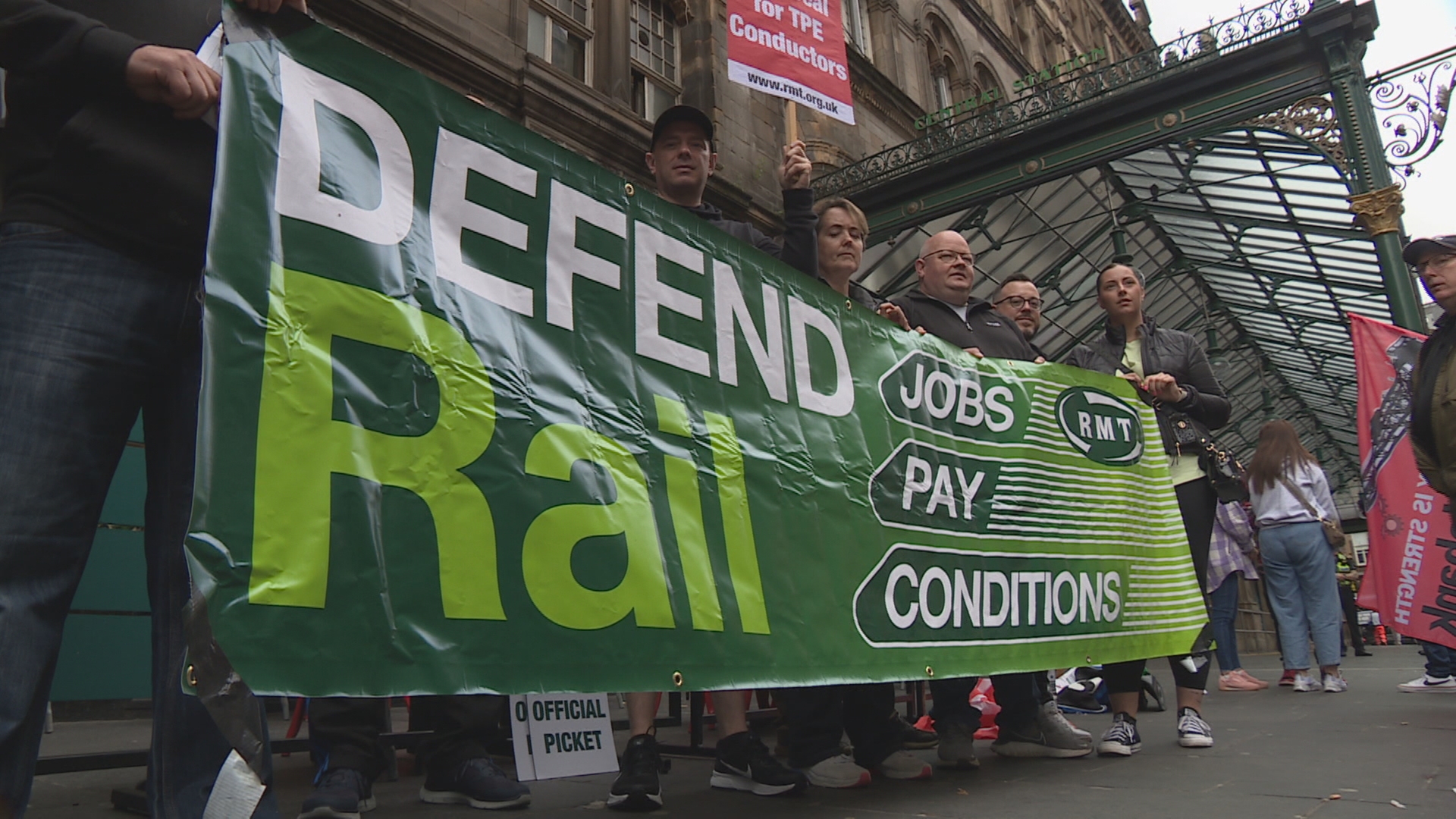 "It's being played out in the industrial disputes which have not been seen for decades in this country. No one wants to lose a day's pay; strikes come after a long negotiating period and legal challenges to get there.
"There is a much bigger conversation to be had around the cost-of-living crisis and the question – why am I giving so much to employers but getting little back?"
Ms Somerville said that while efforts by employers to better mental health in the workplace are "well-intentioned", most tend to signpost resources rather than helping to address structural issues such as finance, job insecurity and working conditions which can contribute to workers' stress and anxiety.
She also warned people in precarious employment and temporary contracts could potentially lose their shifts if they were to quiet quit.
"There are many places where it's not an option to log off or stop due to the demands of the job. If they don't give their all, they may not get another chance. There are difficulties there."
As for quiet quitting, the union chief said workers would be better acting collectively to tackle a culture of overworking at its roots.
"If you take a lone decision, you could be singled out," she added. "If someone was doing too much, too often before and takes their foot off the gas, some employers would all too quickly come down on them.
"I'd argue that issues such as demanding everyone work late, last-minute changes to shifts and more effort with no reward of payment, those are structural inequalities that need a collective response.
"It's also important to make sure you're protected in a union at work to know that someone has got your back."
If you've been quiet quitting, let us know by private message on Facebook or Twitter (don't worry about your boss finding out, we'll keep your name a secret!)