Tens of thousands of school pupils whose exam results were changed after initially being downgraded will receive their new certificates this week.
Last month, education secretary John Swinney was forced to apologise over the SQA's controversial moderation system.
This year's National 5, Higher and Advanced Higher results were originally based on teacher assessments after exams were cancelled due to the coronavirus pandemic.
Although pass rates were up, the SQA downgraded 124,564 results – affecting around 75,000 pupils – using criteria including schools' historic performances.
Pupils from the most deprived areas of Scotland had their grades reduced by 15.2% compared with 6.9% in the most affluent parts of the country.
In response, opposition politicians branded the moderation process a "train wreck" as well as "disturbing and grossly unequal".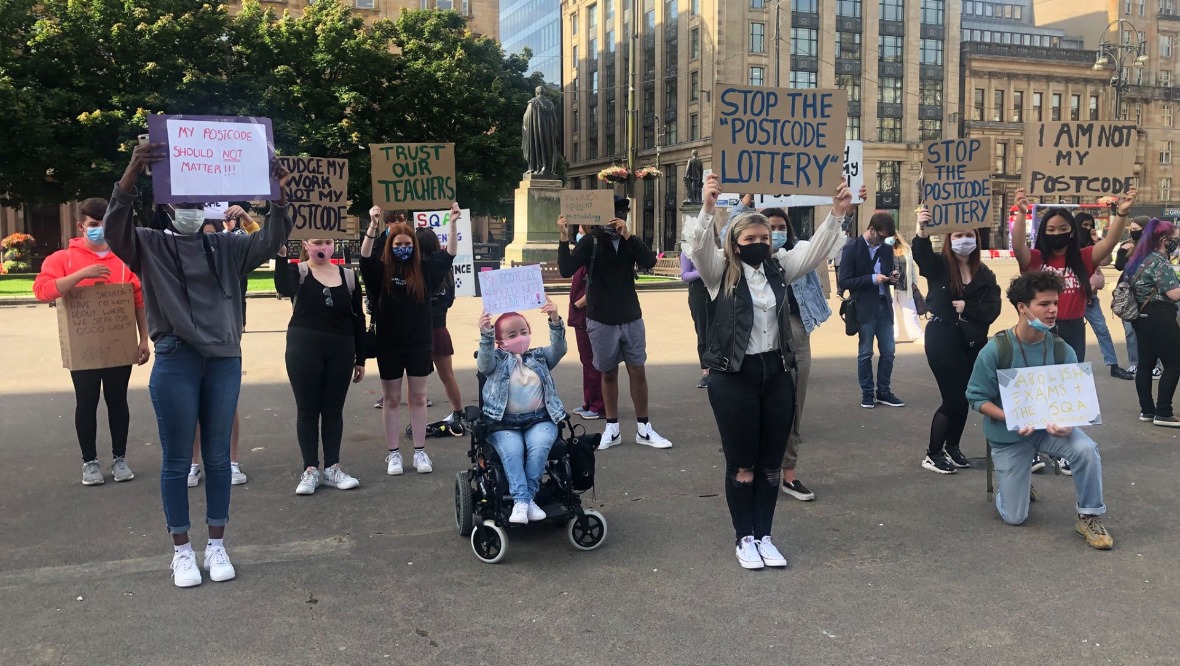 Hundreds of pupils also took to Glasgow's George Square to protest the methodology – which was only revealed on results day.
Despite initially defending the system, Swinney later ordered a U-turn which led to the Scottish Greens backing him in a vote of no confidence at Holyrood.
The new certificates are now set to be delivered from Tuesday. Meanwhile, schools, colleges and UCAS already have the amended results.
Those who were awarded a higher grade as a result of the moderation system will retain that result.
Following the U-turn, Swinney stated that provision would be made to allow for the necessary university and college places in Scotland, so that those whose grades were changed would not be "crowded out".