'Puddles of petrol' were spotted in the sky across Scotland on Sunday night.
People across the country spotted the strange clouds, which are nacreous clouds – high level clouds that are iridescent in colour.
The rarely spotted nacreous usually form in dry and freezing temperatures – normally over polar regions.
STV weather presenter Philip Petrie explained the rare phenomena, which form around 12 to 19 miles high in the sky.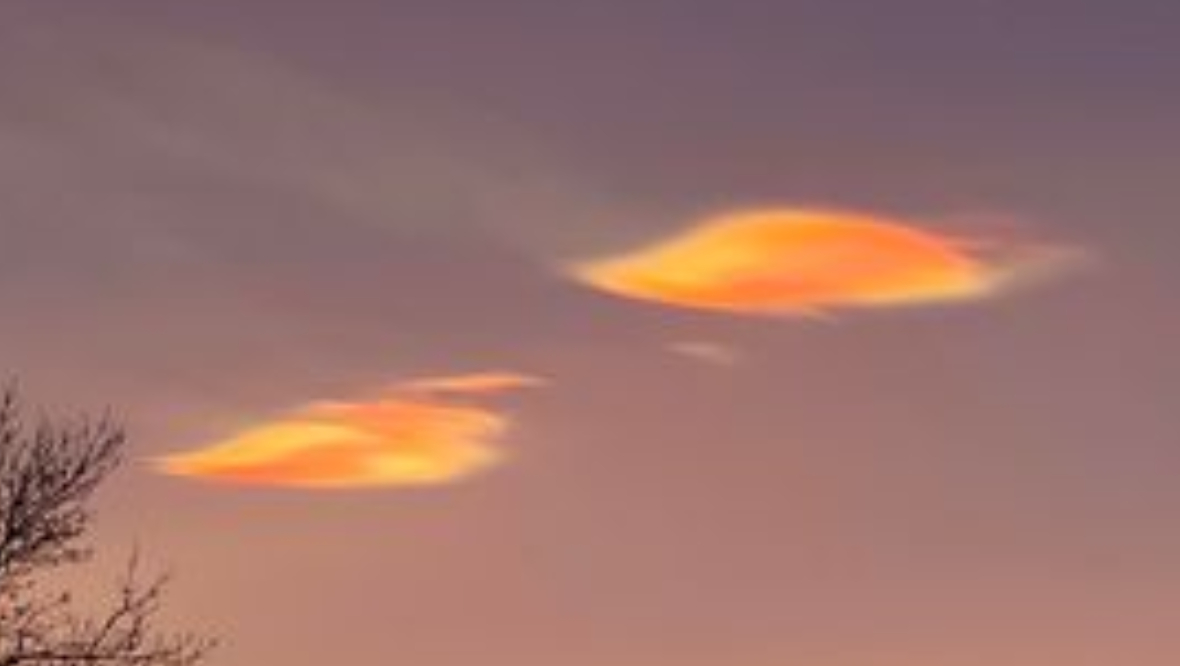 He said: "Over the past few hours we have been sent in several photos, and been made aware of numerous sightings, of the very rare Nacreous cloud – also knows as a polar stratospheric cloud.
"These clouds usually form during very dry and very cold conditions.
"The clouds are quite beautiful and distinguishable due to the fact they are iridescent in colour and look like puddles of petrol in the sky.
"They are high level clouds and are normally spotted before sunrise and after sunset.
"It is during this time the sun is just below the horizon, so the sunlight shines up through the clouds and reflects back down on the ground – but due to the fact nacreous clouds are made up from much smaller ice particles than normal clouds, the sunlight is scattered differently, giving the cloud its distinctive colour."