Beer gardens are back open for business as Scotland's route map out of lockdown continues.
Monday marks the biggest raft of changes made in Scotland since the country went back into lockdown on Boxing Day.
From April 26, pubs, restaurants, cafes and non-essential shops are able to welcome customers back following the easing of coronavirus regulations.
Libraries, gyms and swimming pools, and visitor attractions such as museums and art galleries, can also reopen as the country moves from level four to level three of the Scottish Government's five-tier Covid alert system.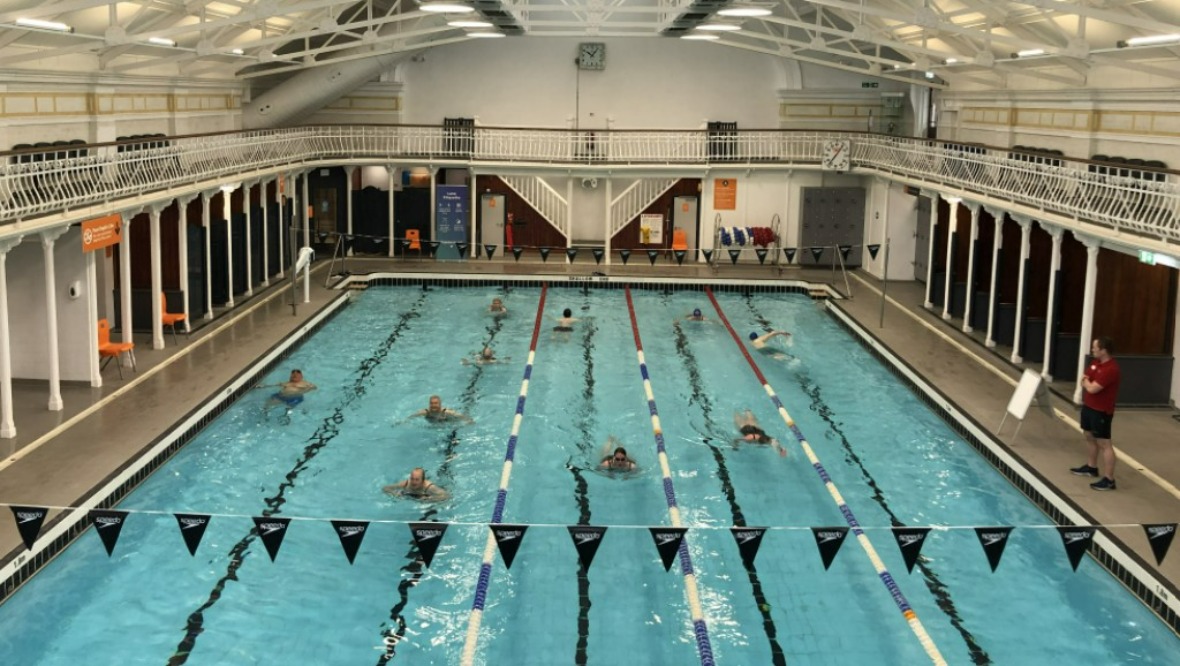 Although Scotland's islands would have been able to move to level two, a decision was previously made to align them with the rest of the country to stop the need for travel restrictions to the islands.
First Minister Nicola Sturgeon confirmed the planned relaxation of the rules last week.
Hospitality can open until 8pm indoors – but no alcohol can be served – and 10pm outdoors, where alcohol can be consumed.
Up to six people from two households can meet indoors to socialise in a cafe, bar or restaurant, but indoor socialising at home is still prohibited.
All customers will also have to provide their contact details, not just the lead member of each group.
The First Minister said the "additional precaution" was needed to help with contact tracing in the event of a Covid-19 outbreak.
Other changes include the resumption of driving lessons and tests. Close contact services, such as beauty parlours, can also return.
Funerals and weddings – including post-funeral events and receptions – can take place with up to 50 people and alcohol permitted.
Travel between Scotland, England and Wales is allowed and tourist accommodation can welcome visitors back, although some restrictions remain in place for self-catering holidays.
Liam Orr, co-owner of Soulsa Cafe in Glasgow, told STV News: "It's like the first day back at school or Christmas Eve. It's quite a trepidation.
"It feels like we're fresh, we're ready to go. It's exciting.
"We're hoping for some sunshine and just a return to normal. We'll be happy to get back to business just the way things were before lockdown.
"That's all we can ask for."
The British Heart Foundation can't wait to reopen its charity shops.
At the BHF Scotland store in Stockbridge, Edinburgh, regional manager Carol Mitchell said the team was "beyond excited" to welcome everyone back.
She added: "It's been such a long time.
"The impact of the pandemic has been devastating, it really has.
"It's had a huge impact on our ability to fund research and we may well have to cut our research budget in half.
"It's really more important than ever that we can rely on the public support to get back to the levels of research that we need into cardiovascular disease."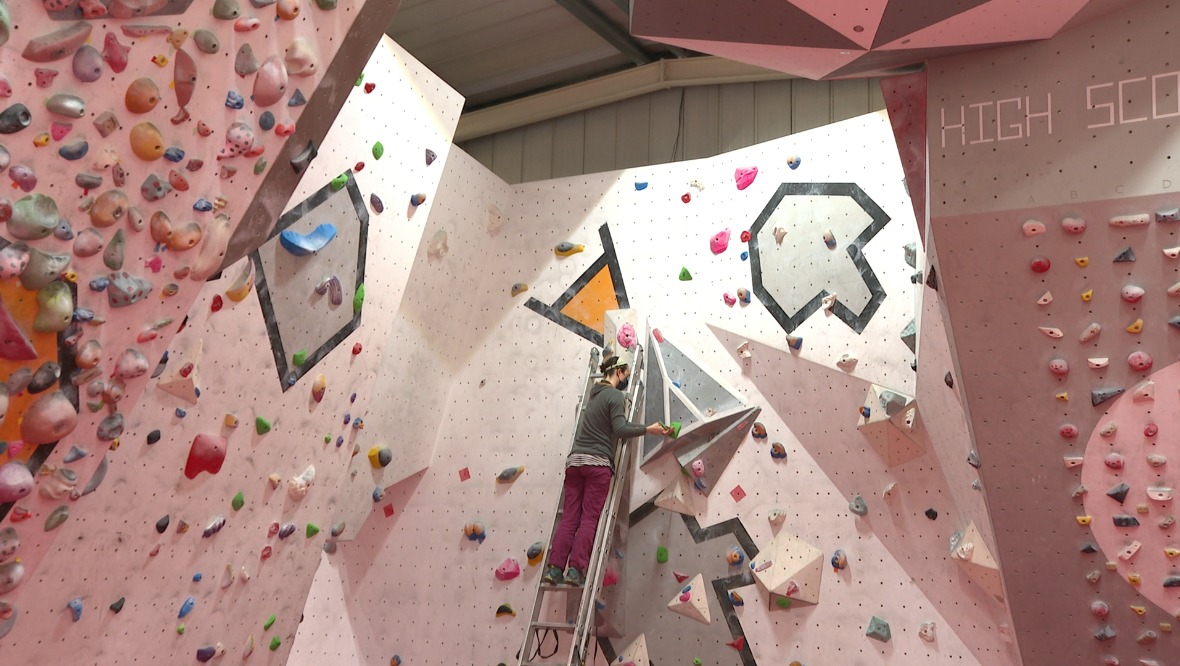 Alien Rock, a climbing centre in Edinburgh, will reopen Monday.
Manager Tim Cross told STV News that a booking system has been put in place and each session will have limited capacity to adhere to the coronavirus regulations.
He said: "We're okay just now as a business, but we wouldn't want to continue at a reduced capacity long-term as our outgoings are the same. In fact, we have more staff because we now have more cleaning so our costs are actually more.
"But in general, everyone here is quite excited to be back on Monday after being stuck at home with not much to do.
"We're looking forward to seeing our regular faces and new faces too, and we hope everyone will feel safe and comfortable with the measures we've put in place."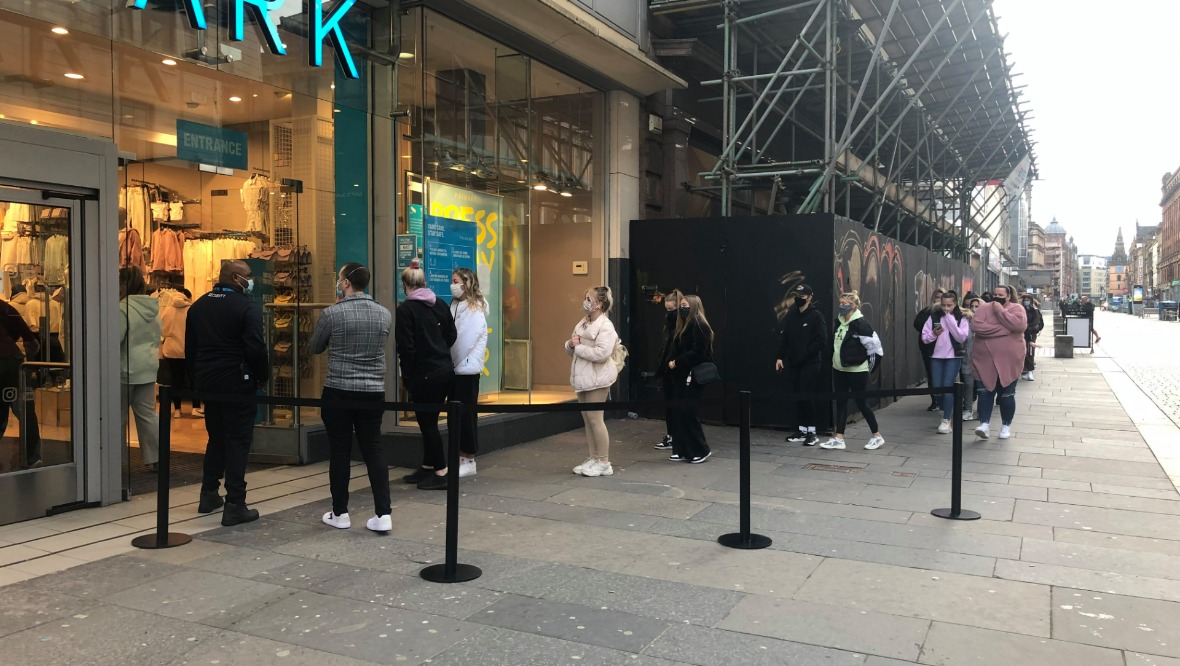 A number of Primark stores across Scotland reopened at 7am on Monday.
At Braehead Shopping Centre, Danielle Sartrain and Sarah Douglas waited more than an hour for Primark to open its doors.
Ahead of her shopping spree, Danielle, from Balloch in West Dunbartonshire, said: "This is really quite exciting and the feeling is like being a child at Christmas."
The pair, who work at Glasgow Airport, haven't seen as much of each other due to lockdown.
Sarah, from East Kilbride in South Lanarkshire, added: "As well as coming to Braehead for shopping it's also a bit of a social catch-up for us.
"We haven't been at work together for a while, so we thought we'd meet up outside Braehead."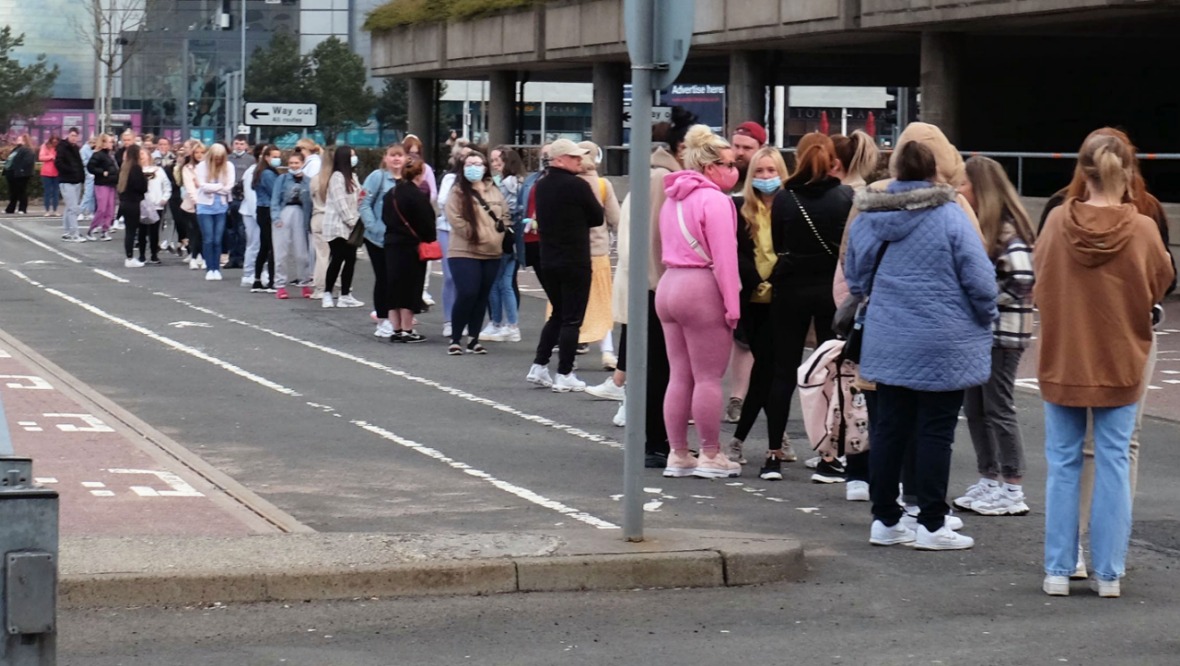 Meanwhile, Overgate Shopping Centre in Dundee reopened at 9am.
Centre manager Malcolm Angus said: "It has been a long four months for retailers, customers and staff but finally the moment has arrived where we can welcome visitors back to the centre."
He noted there is "much optimism and excitement" amongst the retailers, adding: "So many of us have missed the pleasure of the physical shopping experience with friends and family, and enjoying a coffee or lunch together as part of the day out."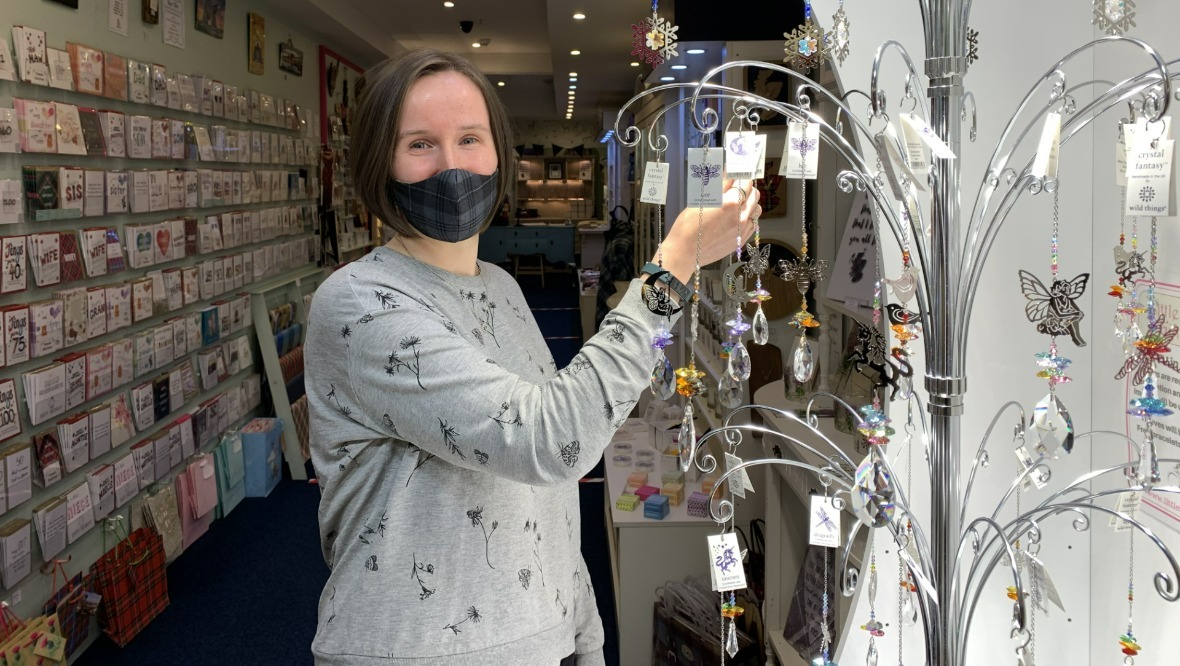 Hannah Murdoch, store manager of Little Thistle within Overgate Shopping Centre, said shoppers are in for a "real treat".
She added: "We have lots of new, never-before-seen products that we know they will love.
"The 'made in Scotland' ethos is a big focus for Little Thistle and we are proud to support many of Scotland's talented independent businesses.
"As well as making products ourselves, we also showcase quirky gift card creations and handmade glass and carpentry items by skilled artisans from across the country.
"We can't wait for shoppers to see the new collections.
"Our message to everyone is please shop local and support your independents."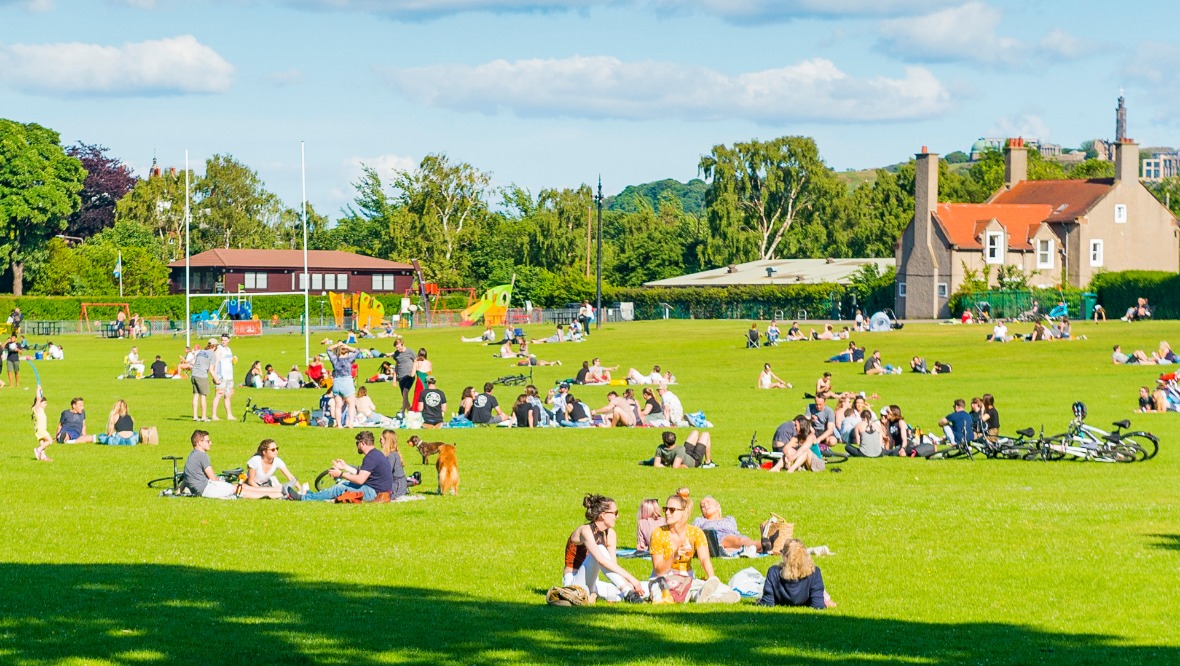 Scots can now also get their hands on free lateral flow home test kits – even if they have no symptoms – to help spot and prevent new outbreaks as cases emerge.
The kits can be picked up without an appointment from many local walk-in or drive-through test sites from 3.30pm each day, or by ordering online or by phone.
The expansion of testing aims to find cases that would otherwise go undetected, so that anyone who tests positive for Covid-19 can self-isolate and avoid transmitting the virus to those around them.
Since April 16, Scots have been able to leave their local authority area for socialising, recreation or exercise.
Six adults from up to six households have also been able to meet up outdoors.
Scotland is scheduled to move to level two restrictions on Monday, May 17, which will allow people to meet in "small numbers" in homes for the first time in months.
During the Scottish Government's briefing last Tuesday, Sturgeon said "if circumstances permit" the intention is for the country to move to level one from June 7, before moving to level zero later in the month.
The First Minister said that by the "deeper part of the summer" she hoped "something much more like normality" would be possible.