A prostate cancer survivor is urging men to open up about their health and get "life-saving" health checks.
Tam Hewitt, 73, from Glasgow, was referred by his GP for a series of tests after he began passing blood, which led to him being diagnosed in August 2004.
He was given the choice of three treatments and chose brachytherapy, which involved using radiotherapy to destroy cancer cells and shrink the tumour.
Thirteen years on, Tam now volunteers with Prostate Cancer UK to offer support and raise awareness of the condition.
He told STV News: "My GP had always told me it was a possibility. By the time I was diagnosed it was a weight off my shoulders and I wasn't worried about it. I was in the hands of the professionals.
"I knew absolutely nothing – we didn't have the information we have now. At that time I had no idea.
"Like most people, I was in the darkness to the prostate and where it was. I had no idea what the function or whereabouts in my body it was. I knew I had one.
"I've had a great journey and I've been very fortunate compared to some people.
"I had a symptom. For a lot of people, there are no symptoms in early stage prostate cancer.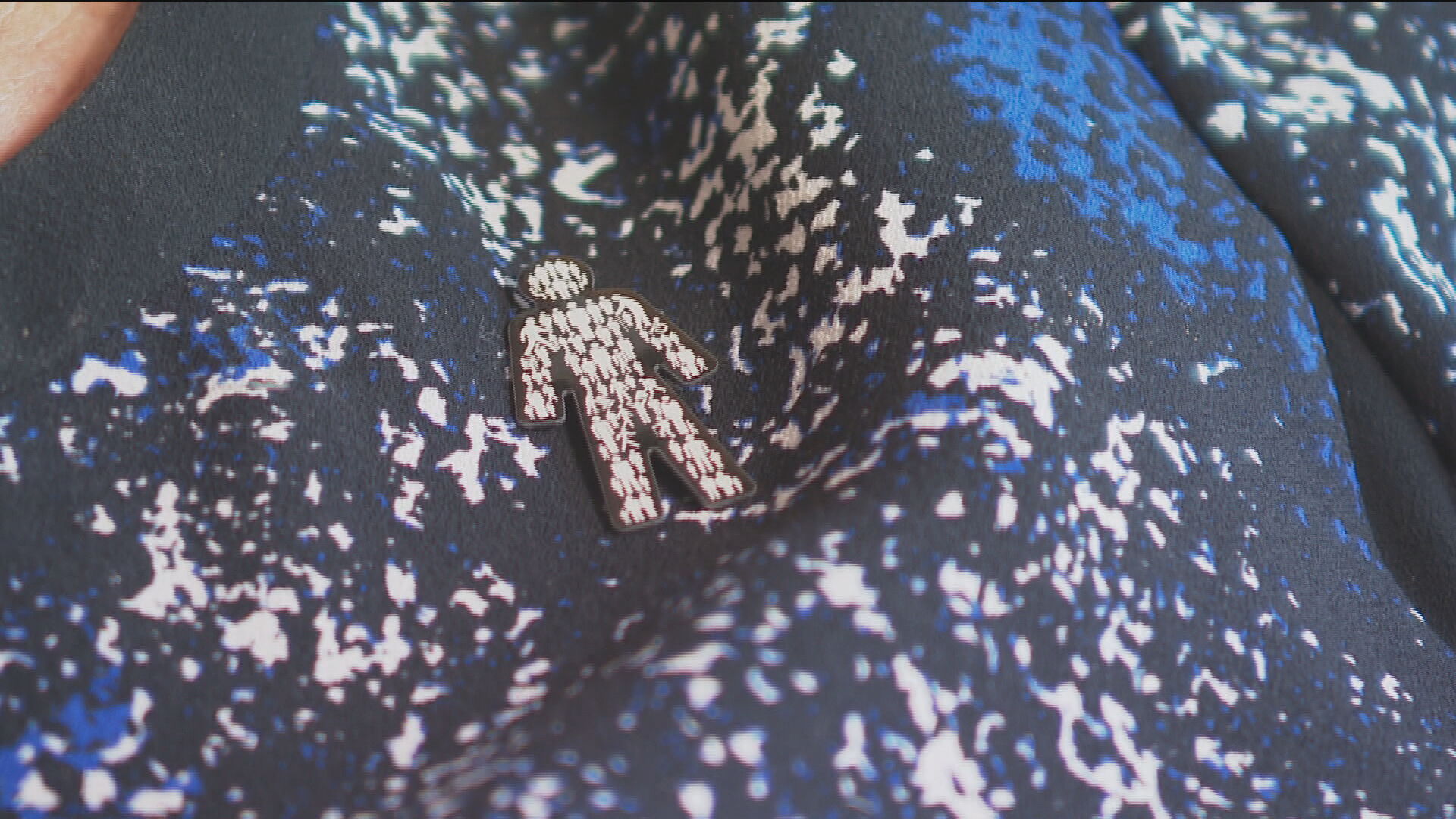 "By the time they're diagnosed, it could be too late to give them a life-saving treatment."
Prostate Cancer UK is warning that tens of thousands of men could be putting their lives at risk because of misconceptions about prostate cancer's symptoms and testing.
One in three men are diagnosed with prostate cancer too late to be cured in Scotland – the highest rate in the UK.
One man dies from the disease every 45 minutes in the UK, according to the charity.
More than 52,000 men are diagnosed with prostate cancer in the UK each year, and one in eight men will be diagnosed in their lifetime.
The risk of the disease is higher for men over the age of 50, black men over 45, or those who have a family history of the disease.
The charity's research found that 60% of men are concerned about having a rectal exam, and 37% of these men would put off speaking to their GP because of it.
New data also shows that almost three-quarters of men (74%) aren't sure what a prostate does, and almost half (44%) don't know where it is.
Unlike other cancers, prostate cancer doesn't have a screening programme. But in Scotland, every man over 50 can receive a free test from their GP.
Tam has encouraged men to ask their GP for tests, even if they don't have symptoms.
He also encouraged them to open up about health and help break the deadly stigma surrounding prostate cancer.
He said: "I think in a lot of cases, men are reluctant to discuss their nether regions, not even with their friends. They might be reluctant to go to the GP. That's generally when symptoms can manifest.
"There are an awful lot of people, by the time they are diagnosed, they have reached stage three or four."
Tam recalls being told he was "too young" to have prostate cancer at the age of 54 but he has since learned of someone being diagnosed aged 36.
He added: "It was looked upon as an old man's disease but it's in young people as well. It just hadn't been checked before.
"Go and have a talk about it, take away the taboo and stigma. It's life-saving.
"It's very treatable if it's caught early, go do something about it."