Many private nurseries in Scotland say they are "struggling to survive" due to the unequal way a flagship scheme is being funded.
The Scottish Government currently provides parents with 1140 hours of free childcare, which can be used in either council nurseries or with a private childcare provider.
But more than 200 private nurseries have written to First Minister Nicola Sturgeon to warn that the policy is in jeopardy unless unless urgent action is taken to tackle "unfair pay disparities".
The letter warns there could be a mass exodus of staff from private to council nurseries if the issue is not resolved and that many private nurseries could be forced to close.
Private providers say the money they receive per child is not enough to meet costs and unequal to what council-run nurseries get, meaning they can't pay staff as much and are now struggling to recruit.
Sandy Towers, who runs Colinton Day Nursery in Edinburgh, is one of those concerned about the current funding model.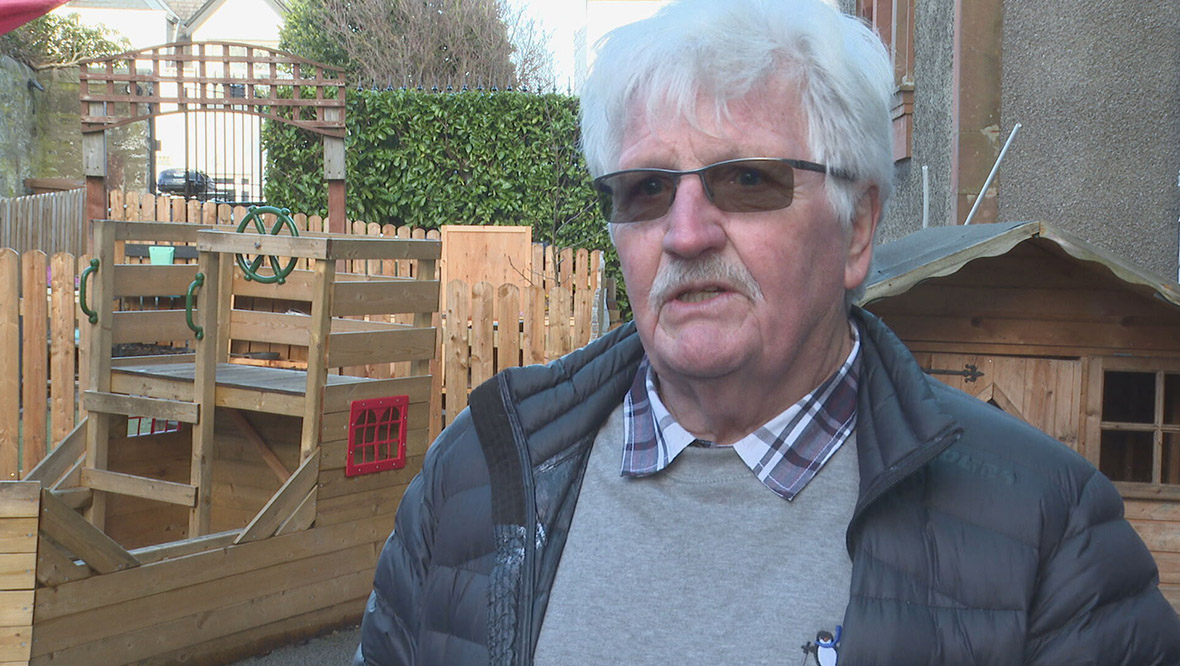 He told STV News: "The difference in the hourly rate can be as much as six pounds an hour. The ones that really miss out will be, at the end of the day, the children and families and that's the sad thing about it."
Funding for the scheme is given from the Scottish Government to councils to distribute, but private nurseries say the model is putting too much power in the hands of local authorities.
It's a worrying situation for Jim Agnew and his nursery in Gartcosh. He is among those who wrote to the First Minister to demand equal funding.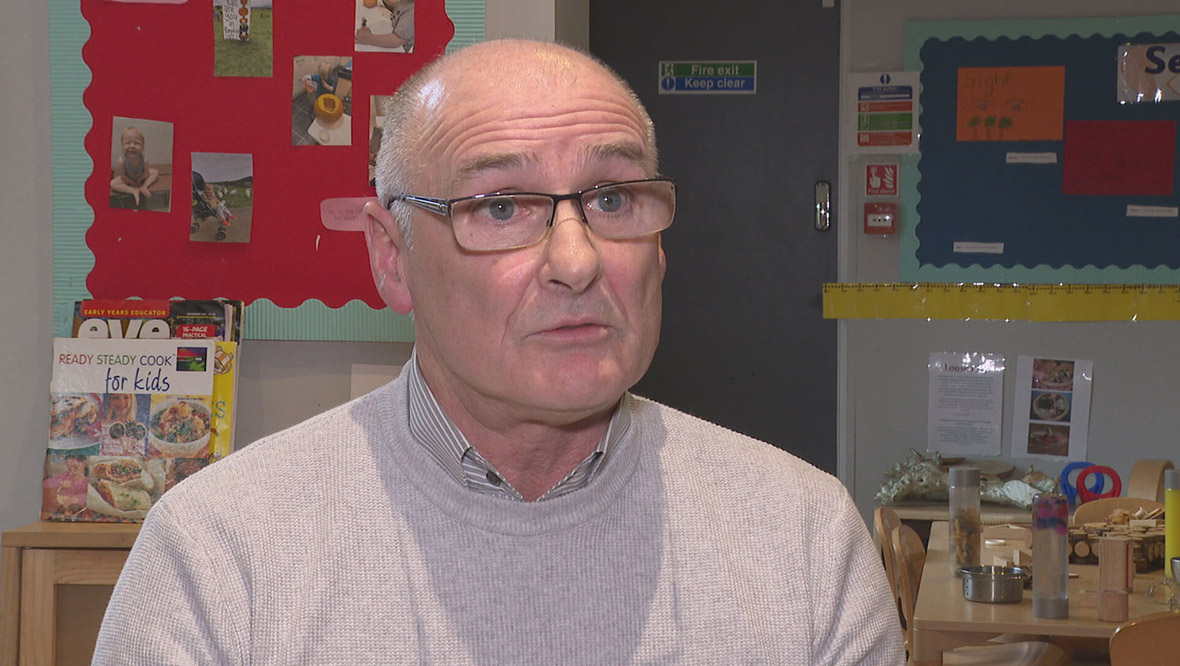 He said: "There are 260 members of our 2020 Together group and about 16 of them in the last 12 months have closed their doors and given up.
"These are small businesses that were started with people who are passionate about childcare. If we don't achieve a proper sustainable rate, we are going to have to reduce our allocation of placements for funded early learning and childcare in favour of private early learning and childcare."
The Scottish Conservatives have backed the 200 nurseries who have written to the First Minister, saying it supports their plea for the Scottish Government to fix the "serious flaws" in its policy.
Meghan Gallacher, the party's shadow minister for children and young people, said: "Serious flaws in the SNP's childcare rollout are putting the entire 1140 hours policy at risk.
"This letter should be a wake-up call to the SNP Government. Nurseries are warning they may go out of business unless ministers engage and work with them.
"Parents will be rightly furious if private nurseries are forced to reduce the hours they open, or shut completely, because the government failed to act.
"Nicola Sturgeon must respond immediately to the warnings of private nursery owners and end the unfair pay-rate disparity."
WHAT IS THE CURRENT SITUATION WITH CHILDCARE?
The Scottish Government's flagship policy offers 1140 hours of free childcare to all three and four-year-olds, which works out to around 30 hours per week during term time.
But often its the private nurseries who can be more flexible with how and when those hours are taken. If they are struggling and potentially facing closure it leaves parents and children with fewer choices.
WHAT ARE THE GOVERNMENT SAYING?
The Scottish Government say they are investing more than £1bn in early learning and childcare in 2021-22.
A spokesperson said: "A funding agreement between the Scottish Government and COSLA allows local authorities to pay sustainable rates, that reflect the cost of delivery, to private nurseries who provide free early learning and childcare (ELC) places."
AND WHAT ABOUT COUNCILS?
The Convention of Scottish Local Authorities (COSLA) say local authorities and their partners have worked closely to almost double the number of funded hours for Scottish families.
The association also says councils are committed to strengthening rates setting processes.
A spokesperson said: ""Whilst we have seen significant increases in the rates paid for ELC provision – from an average of £3.70 per hour in 2017-18 to an average of £5.35 per hour in 2020-21, councils are committed to strengthening rates setting processes.

"To support this work we have contracted an independent researcher to undertake a national ELC cost collection exercise to make sure that decisions can be taken using consistent and reliable data. We have continually engaged national organisations who represent ELC providers in the third and private sector throughout the development of this exercise.
"Local authorities set sustainable rates for providers in line with guidance from the Scottish Government, which is clear that rates should be set at a level which ensures that staff delivering funded ELC hours must receive the payment of the real Living Wage.
"Funding provided by the Scottish Government for the expansion of ELC has also been provided at a level to reflect this guidance.
"However, we note there will be challenges ahead following the reduction in ringfenced ELC funding provided to local authorities from the Scottish Government of £15m, which will likely mean changes to the delivery of ELC services across Scotland."
STV News is now on WhatsApp
Get all the latest news from around the country
Follow STV News
Follow STV News on WhatsApp
Scan the QR code on your mobile device for all the latest news from around the country