Pupils at a primary school in Edinburgh received one of the final letters of correspondence from the Queen on the day of her passing.
Youngsters from Pentland Primary School in Oxgangs wrote to the Queen to congratulate her on her Platinum Jubilee during the last school term.
On Thursday, they received a response from the Royal Household thanking them for their good wishes.
The letter, signed by the Queen's Lady-in-waiting Dame Annabel Whitehead, arrived at the school on what transpired to be day of monumental significance.
It stated: "The Queen wishes me to write and thank you for the splendid letters which you sent to Her Majesty on the occasion of her Platinum Jubilee.
"The Queen was glad to hear from you and, although unable to reply to you personally, Her Majesty greatly appreciated the nice things you said.
"Please accept my apologies for the delay in response; as I am sure you will understand, The Queen has received a large volume of post in recent months and, as a result, it has not been possible to reply to you until now.
"I am to thank you again for your messages of good wishes to Her Majesty in this, her Platinum Jubilee year."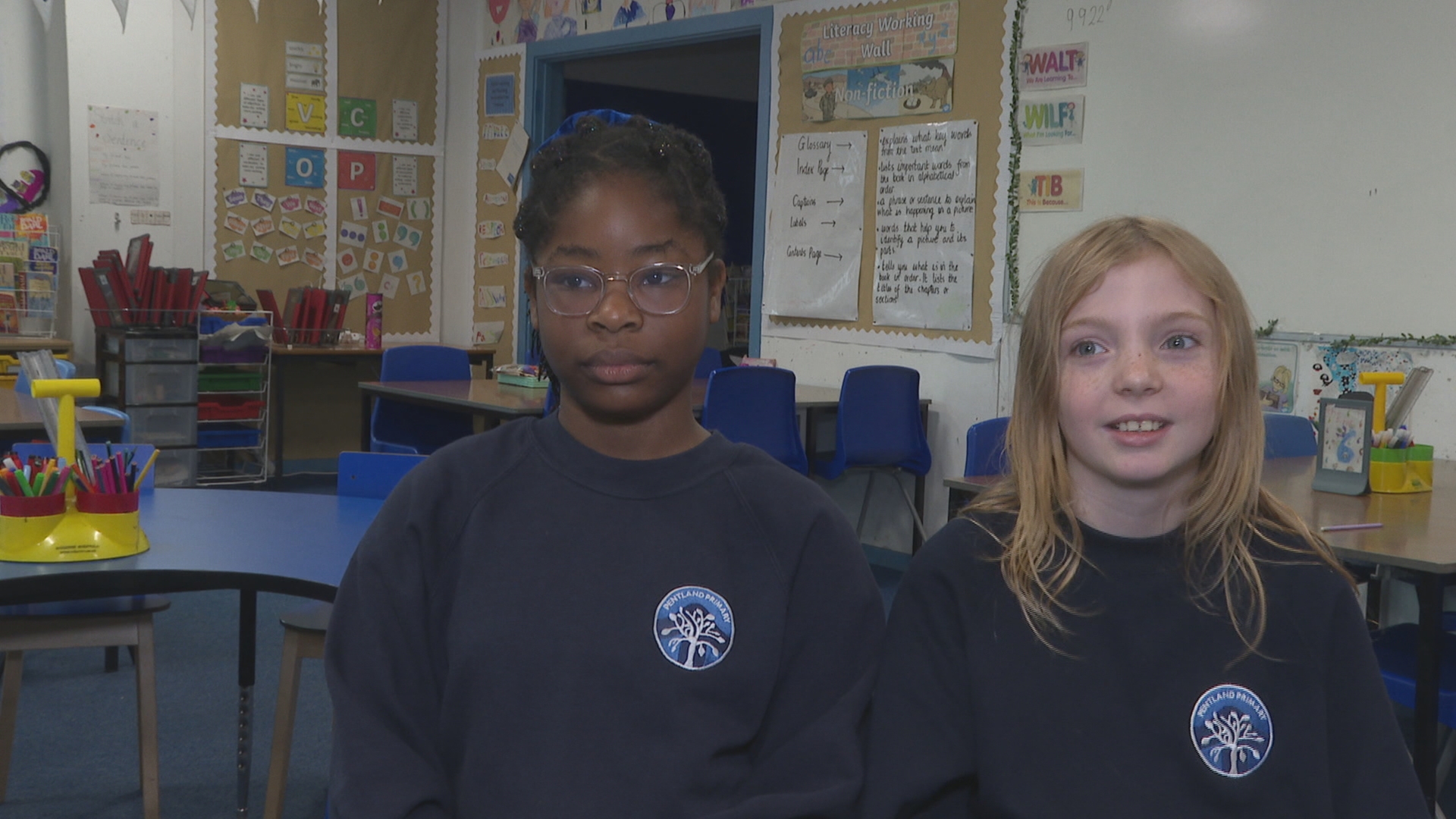 Speaking to STV News, pupils at the school explained that they could not believe that they received the letter.
Soibi, from P5, said that she feels grateful that the Queen responded.
"It was very weird because I didn't think I would ever actually write to the Queen," she said.
"It made me feel really nice and how grateful I was that she replied to me.
"We just talked about how she's done so much for us and it was just great how she was celebrating her Platinum Jubilee."
Roseanna, from P6, said that she was worried about sending her letter.
"It was honestly a wee bit weird because I thought we were like imaginary writing to the Queen but then my teacher said, 'Okay, I'm going to go send this to the Queen', and I was quite worried because my writing's awful," she said.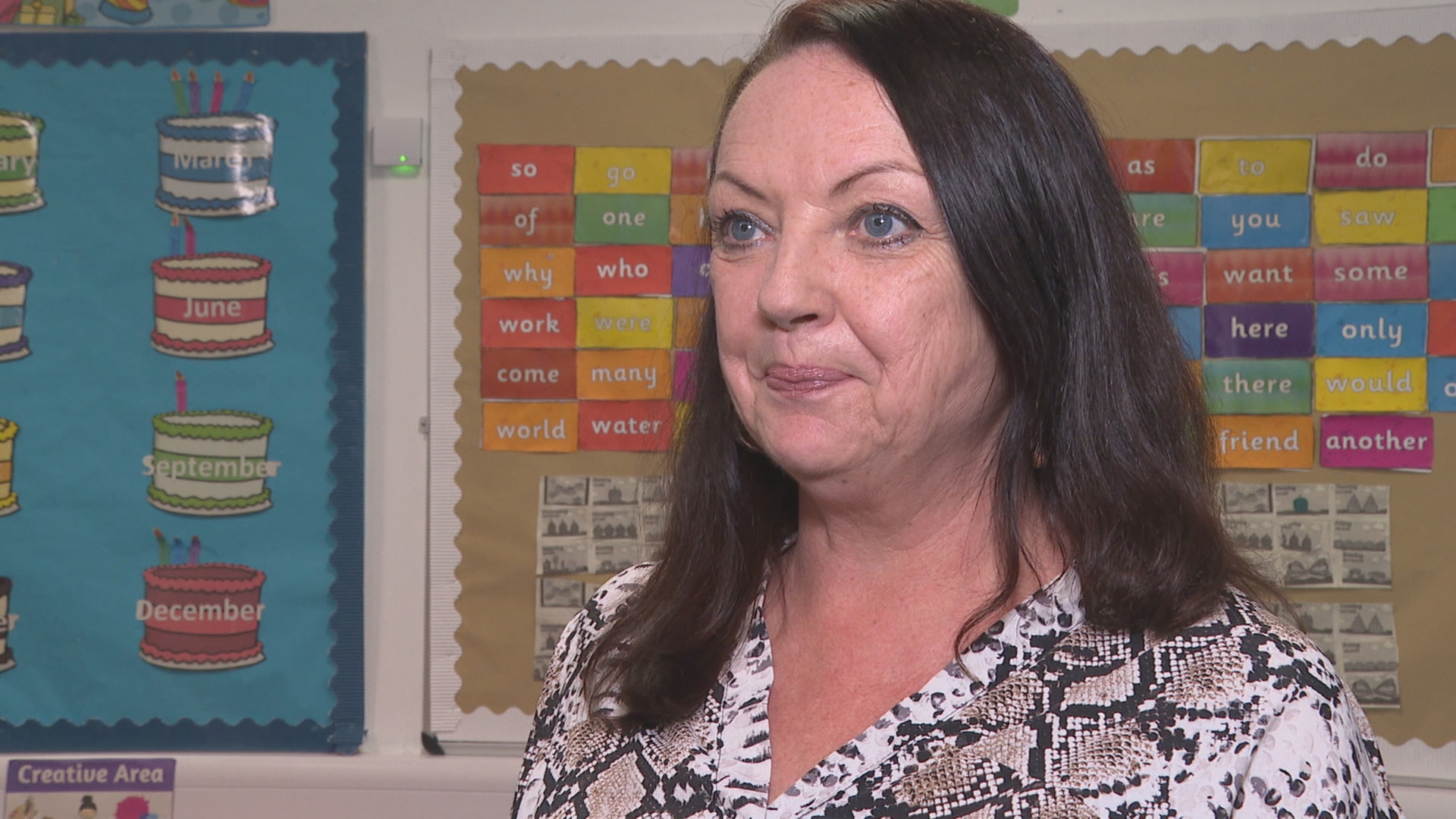 Roseanna said she wrote about the Queen reaching the milestone and being the oldest serving monarch.
"It was a wee bit scary and I talked about all she has given us," she added.
Soibi said that it was "very surprising" to receive a response from the Queen.
"I was just really nervous because I didn't think she would actually just reply to us like that," she said.
"It was just very surprising that she replied."
Clare Johnson, a class teacher at the school, said that the pupils were "really excited" about receiving the correspondence.
"A few months ago, we were celebrating the Queen's Platinum Jubilee, we had a whole school assembly," she said.
"Some of the children were so excited and they asked if they could write letters to the Queen.
"They wrote the letters and we posted them off and just yesterday we received the reply."
Ms Johnson added: "They were really, really excited about receiving the letters and then obviously we found out that she passed away on the same day.
"So we felt that was really poignant."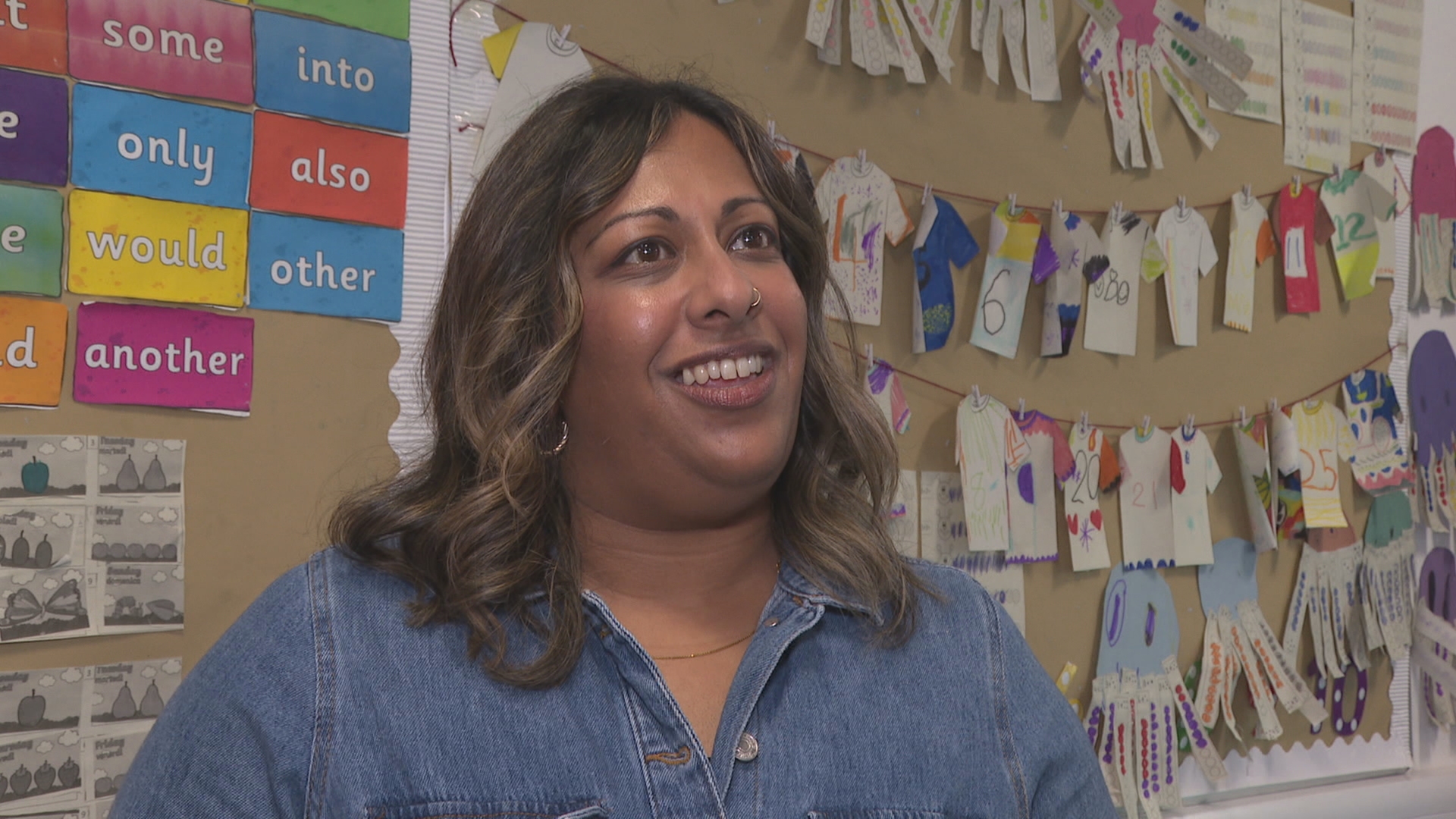 Serena Jagpal, a class teacher at Pentland, said she thinks the pupils felt "really special" in the moment they received the letter.
"It felt very poignant that we'd received that letter on a monumental day and it felt like sort of a full-circle moment," she said.
"I think they felt very honoured that out of all the letters that potentially they hadn't got to yet, that they got a reply from the Palace from the Lady in Waiting.
"So, I think they just felt really special in that moment."
Ms Jagpal suggested that the correspondence could develop a connection with the Royal Family for the youngsters.
She said: "I think it develops a connection to the Royal Family and to Great Britain and to the Commonwealth really.
"And especially with the timing of the letter, it's turned what is a sad day of mourning for everybody, for the whole world really, into this special connection they now have with it so they've got a really happy memory linked to what also would be a sad one."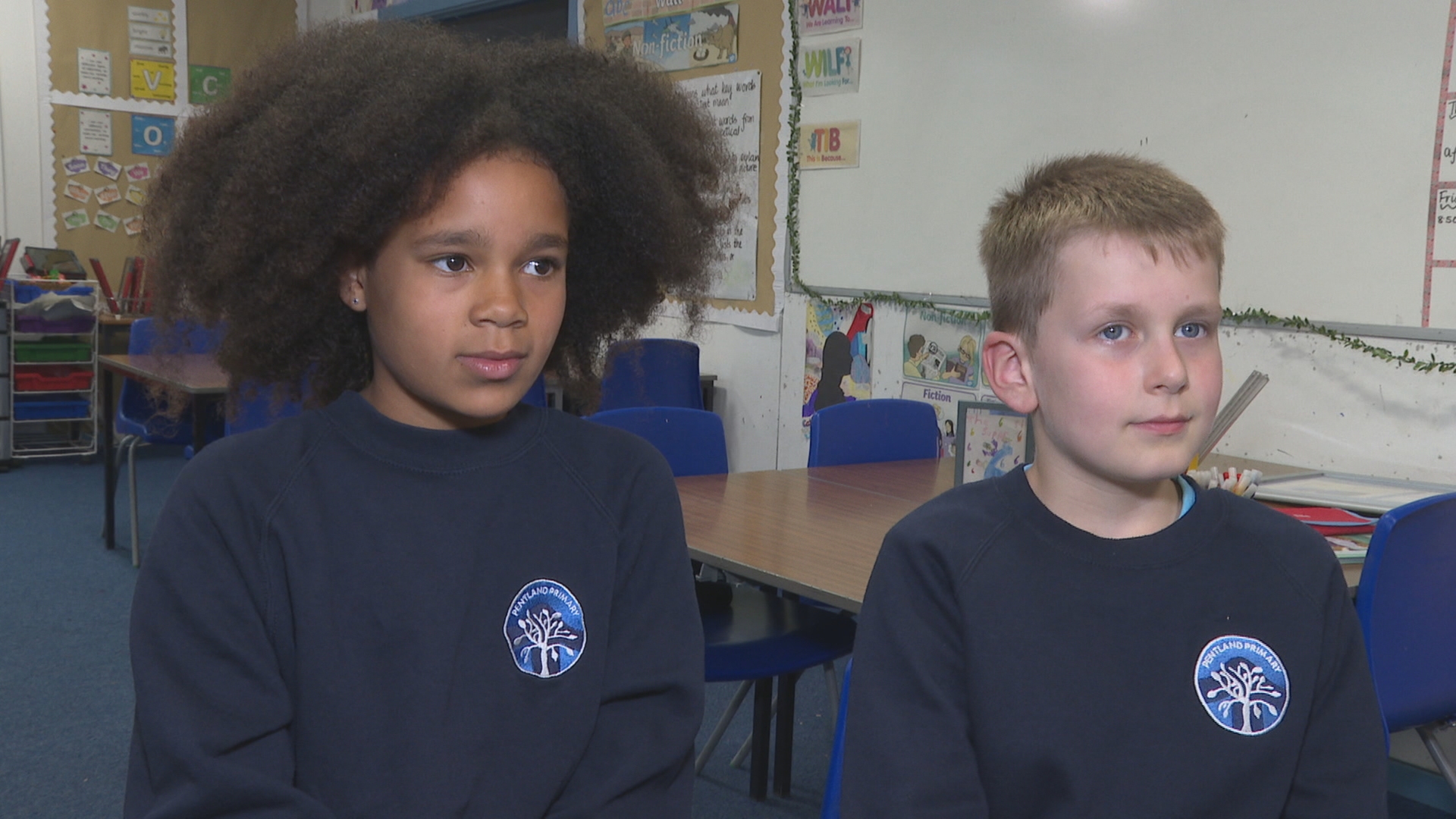 Eva, from P5, and Murray, also from P5, both expressed their disbelief at the letter.
"I was like, 'oh my gosh, I'm so excited, literally! I was like, that's so nice'," said Eva.
Murray added: "I was like, 'Mrs Johnson, you're definitely kidding!"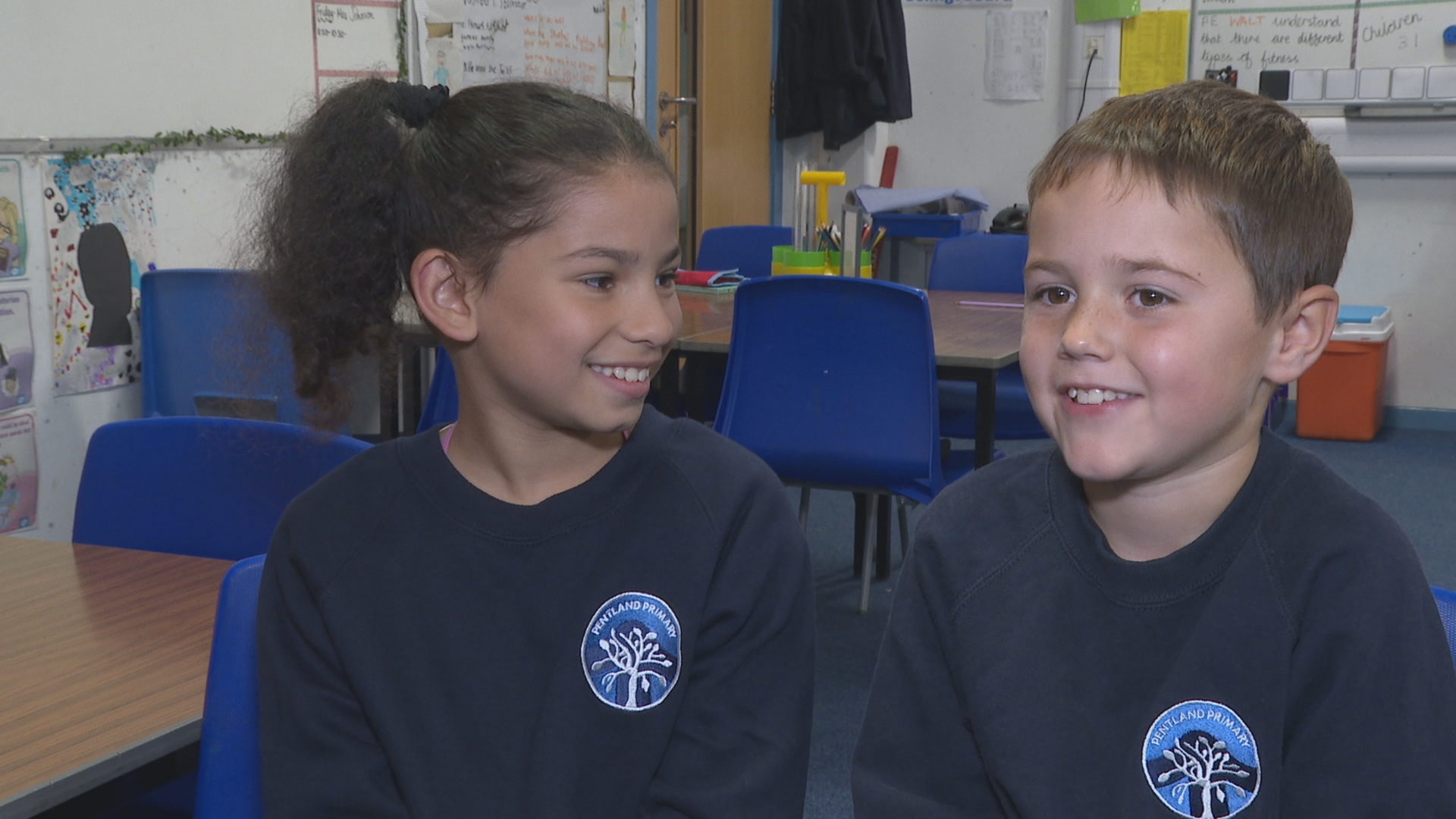 Hazel, from P5, and Rory, also in P5, also expressed their shock at having been sent the letter.
"I was like, 'this can't be happening, it's just so, so amazing to get a letter back from the Queen and it's just really nice from her," said Rory.
Hazel said of telling her family of receiving the letter: "They were so surprised and I was just like, 'yes, she did it!"