Home hunter Fraser Denholm thought his long search had finally come to an end when he bid £7000 over the valuation of a flat in Glasgow.
So he was left utterly deflated when he learned that not only had his offer been rejected, but was actually the second lowest of all those tabled.
Fraser is one of many would-be buyers priced out of Scotland's booming property market; pent-up demand to buy and sell after lockdown has pushed up the amount changing hands by 15% in a year.
The average house price in Scotland is now £177,166 – the highest it's been since 2004, and after the largest rise on record.
'I'll have to rent'
Fraser told STV current affairs show Scotland Tonight that he had saved hard for a deposit, but his post-lockdown search for a new home has been fruitless.
He has made several offers for flats in Glasgow, but time and again has seen them sell for significantly more than the asking price.
"I can't afford to pay tens of thousands of pounds over the asking price for a flat, so I'm going to have to just continue to rent," Fraser said. "It doesn't feel any different to when I wasn't in any position to put down a deposit.
"Developers who have a slush fund can afford to spend this money on a flat to do it up to make more money, but some of us just want somewhere to live."
'Things need to level off'
Property experts in Scotland agree that the market has been intense and argue that rising prices are in no one's interests.
"Nobody really wants a market where everything is flying and prices are increasing month on month, because that's unsustainable," said Paul Hilton from ESPC.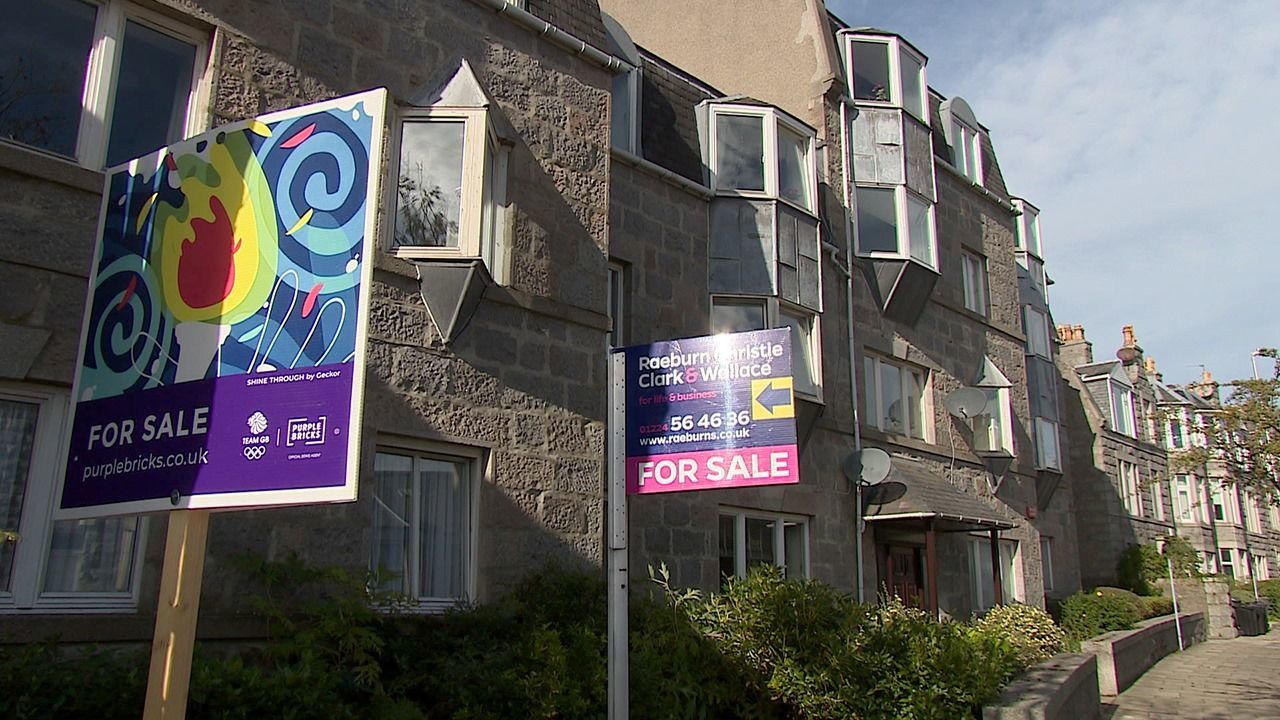 "Salaries aren't rising at the same rate, so if you follow that through, at some point things need to level off. There's the affordability question.
"We need to ensure first-time buyers can get on the ladder – that's very important for the market."
'We've had 300 enquiries'
But even for those already on the property ladder, finding a new home can be a struggle.
Maeve Dixon wanted to sell her one-bedroom flat in Glasgow and buy something larger for her and her young son, but was unable to find anything suitable on the market.
Instead, she decided to look at renting a two-bedroom property, but wasn't expecting it to be so competitive.
"The ones I looked at had damp, or they had problems with the roof," Maeve said. "[There was] one that was round the corner from the flat, two-bedroomed, perfect…
"But they said 'we've had 300 enquiries'.
"We decided, after a lot of soul searching, to withdraw from a sale, which was not a nice thing to do, but for us, I had to put my son first. So we've got certainty just now at least, that we're staying put."
Average rent in Scotland is now at an all-time high of £883 per month, with demand far outstripping supply, and yet nearly 50,000 privately-owned properties are sitting vacant.
The Scottish Empty Homes Partnership is trying to tackle the problem; there is a network of empty homes officers working in the majority of Scotland's council areas.
Joanne Saurin and her colleagues have helped bring around 400 homes back into use in Fife since 2014. There are currently 2100 empty properties across the region.
Ms Saurin told Scotland Tonight: "They're just a waste of housing resource really. Empty properties aren't going to be the answer to our housing crisis, but they can help.
"Owners can be in financial difficulty, they can be overwhelmed with owning a property, there could be emotional ties to the property, or the owner could be missing.
"It's a really satisfying job because there is a housing crisis, and because these houses are lying empty, every one of them can be a property that someone lives in."
Scotland Tonight is on STV and the STV Player at 7.30pm on Thursday.